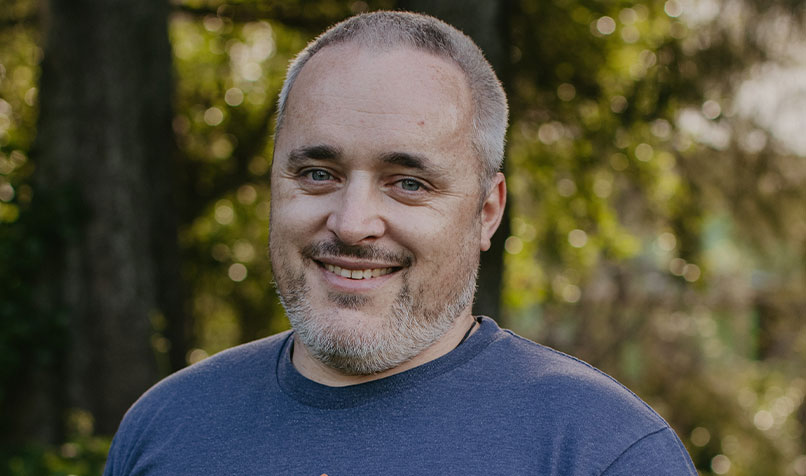 Helen Hawkes | December 2021
This article was current at the time of publication.
Partnering with small-to-medium enterprises (SMEs) to help them grow is at the core of HPY, the practice Gareth Yaxley CPA founded in Gisborne when he returned to New Zealand from Melbourne in 2018.
The town of 37,000 is the first place in the world to see the sunrise, boasts a huge Māori culture and has historical significance.
With a young family and a busy practice, Yaxley's leisure is limited. However, he still likes to find time for rugby, hockey, kite surfing and the fitness regimen CrossFit, as well as beach days with his family.
He is a member of CPA Australia's Public Practice Committee in New Zealand.
Can you tell us about your business and the work you do?
We're a modern accounting and business advisory firm. Our passion is supporting SMEs and guiding them to financial success.

Our biggest strength is business development services. We work with clients to develop their business plans, cash flow forecasts, management reporting frameworks to track and monitor progress and by acting as an accountability partner.

Nearly half of our client base sits down with us monthly or quarterly for business coaching.
I had experience working in Melbourne, Sydney and London as a finance business partner within large corporates and, when I moved to Gisborne, I found there was a real gap for this kind of service for SMEs.
What about your firm's culture?
We're a team of seven with two of our accounting staff in the Philippines. My wife, Monique, a lawyer by trade, is also on board and currently assists clients with business development services.
Our number one value is family first, as most of our clients and staff have young children. Monique and I have two children under three years of age.
We all do a 30-hour, four-day week, with the offices open 9am to 3pm. Rather than time at the office, we base success on productivity and delivery.
What has been getting you through the pandemic?
Only one or two of our clients were seriously affected by the lockdowns and many businesses were looking for support through the business development services we offer.
After the first lockdown, we helped clients to redefine success and reset their expectations. In reality, the market not only bounced back but business activity increased. It was almost like COVID-19 gave people a wake-up call to give something a go because there was so much uncertainty in the world.
We are also a registered service provider for the Regional Business Partner Network – funded by the New Zealand Government – and gained a good deal of new clients from that. On a sad note, one of our offshore staff in the Philippines passed away from COVID-19 recently. This was an extremely difficult time for the HPY team and certainly made COVID-19 a lot more real and [helped us to] appreciate living in New Zealand with access to health care.
What's the number one business issue for you at present?
Finding really good people to grow our business is the biggest challenge. Being situated in a regional town, we need to attract good talent and with clients across all industries, we need people with wide experience. We don't have enough feet under desks at the moment but are hoping to add one or two [new staff] by the end of the year.
There has been a lot of people movement in New Zealand, especially people from the big cities such as Auckland and Wellington coming to Gisborne. At the same time, there is a lack of housing, with prices going through the roof.
What are your future plans?
We want to continue to expand and concentrate our services in the business development realm. We are also hoping by the end of the year to offer a full legal service in conjunction with accounting to start building a family of advisors and a one-stop shop for clients. There is potential to add financial planning to the mix in the next few years.
What motivated you to join CPA Australia?
I worked under a CPA in Australia and could see the benefits to business advisory and virtual CFO work. Getting a CPA qualification also had a more commercial aspect to it than others on offer. It wasn't just financial accounting – it was about business too.
There is also the value of the huge resources and ongoing learning available through CPA Australia. It's easy to do micro-credential courses online or connect with other members. CPAs in New Zealand are a very tight-knit group.