Apply to join our Board
Find out how to join our Board of Directors, as well as information on our governance structure, the Board and the election procedures.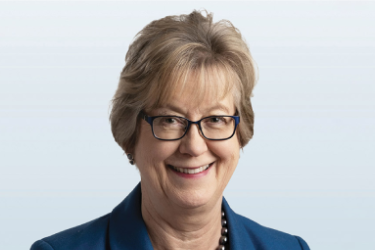 Merran Kelsall FCPA
President and Chairman of the Board
BCom (Hons) FCA MBA FAICD F Fin
Merran served as Deputy President of CPA Australia for three years from October 2017. She has a portfolio of independent directorships, with over 20 years' experience on numerous boards and committees in the private and public sectors.
Merran is committed to serving organisations with a strong focus on outcomes for members, stakeholders and the public interest. She is particularly focused on aligning performance management with strategy, and in financial and non-financial external reporting to include strategy and risk management. She has considerable expertise in corporate governance, finance, audit, risk and compliance.
She operated in public practice for 20 years, including 10 years as a partner at BDO. Her industry experience includes financial and professional services, education, insurance and health.
Her current appointments include, Director of CareSuper and TarraWarra Museum of Art. Merran is also a Professor of Practice in the School of Accounting at the UNSW Business School. Her former appointments include Chairman & CEO, Australian Auditing and Assurance Standards Board, Member International Auditing & Assurance Standards Board, Deputy Chair of Melbourne Water Corporation, Director of RACV Ltd, National Gallery of Victoria and Council of RMIT University.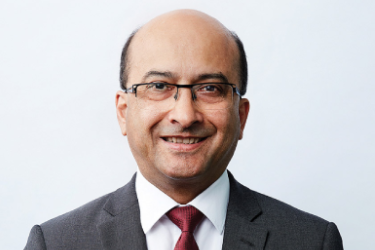 Professor Dale Pinto FCPA
Deputy President
PhD (Law) (Melb) MTax (Hons) (Syd) PGradDipBus (Dist) (Curtin) BBus (Dist) (Curtin) FCPA FTMA FAAL CA CTA-Life AFAIM MAICD
Dale is currently Chair of the Academic Board at Curtin University as well as Professor of Taxation Law in the Curtin Law School. Dale is the author and co-author of numerous books, refereed articles and national and international conference papers and sits on the editorial board of several peer-reviewed journals as well as being the Editor-in-Chief of several refereed journals.
He is a Fellow of CPA Australia and was a member of the WA Divisional Council, including serving as President of the WA Division in 2018 until his appointment to the CPA Australia Board on 1 October 2018.
Dale is also a Fellow of the Australian Academy of Law as well as being a Chartered Accountant, Chartered Tax Adviser and Honorary Life Member of the Tax Institute. He is also a Life Member of the Australasian Tax Teachers Association and the Australasian Law Academics Association.
Dale has been a registered tax agent for more than 30 years and was appointed by the Assistant Treasurer as one of the inaugural members of the National Tax Practitioners Board. He is a current member of the Board of Taxation's Special Advisory Panel, the ATO's Public Advice Guidance Panel and the Strategic Advisory Council of the Australian Council of Professions, as well as having served on the Chamber of Commerce and Industry's Economic Development Forum in WA.
Dale is a member of the Tertiary Education and Quality Standards Agency (TEQSA) Register of Experts and is also a member of the Australian Academic Integrity Network.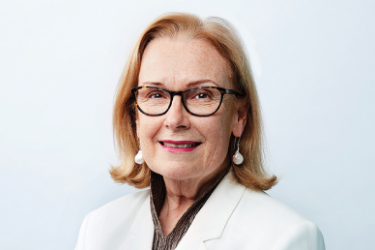 Rosemary Sinclair AM FCPA
Deputy President
BA LLB BBus MCom FAICD
Rosemary Sinclair has extensive experience at CEO and Senior Executive level in the communications, media, publishing, higher education and energy sectors. Roles have included significant stakeholder engagement responsibilities as CEO of the Australian Telecommunications Users Group, Director of External Relations for the Australian Business School UNSW, inaugural CEO of Energy Consumers Australia, and currently CEO of .au Domain Administration.
Rosemary's board level experience spans private sector companies, public sector and not-for-profit organisations and includes roles as member or Chair of Audit and Risk Committees for more than 20 years. Rosemary has international Board experience in telecommunications and internet policy development committees.
Rosemary was a Member (part-time) of the Australian Communications and Media Authority from 2013 to 2018 and was a Director of the Board and Chair of the Risk and Audit Committee of the Wests Tigers Rugby League Football Club from 2014- 2017.
Rosemary was made a Member of the Order of Australia in June 2018 for significant service to business, particularly through leadership and administrative roles in the telecommunications industry.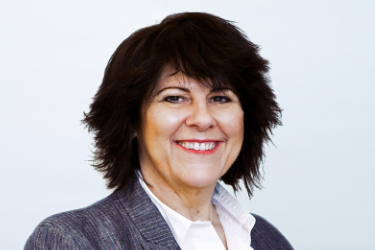 Louise Cox FCPA
Director
BBus(Mgt), BBus(Accy), LLB(Hons), GradDipLegalPrac, LLM, MTax
Louise Cox is a well-respected accountant and lawyer with more than 30 years' experience as a Chief Executive Officer, Chief Finance Officer, and Non-Executive Director across the legal, accounting, architecture, education and mental health sectors.
As an experienced Board member, Louise has served in a range of roles including Chair, Deputy Chair, Chair of Finance and Risk, and Chair of Governance, Remuneration and Nomination in various commercial, public sector and not-for-profit boards.
Currently, Louise is the Director of Open Minds Australia, Multicap, and is Chair of Griffith University's Department of Accounting, Finance and Economics Advisory Committee. She is also a member of the Executive Committee of the Caxton Legal Centre and a member of the QUT School of Accountancy Advisory Board.
Having previously served as a Director of TAFE Queensland, Thomson Adsett and as a member and Chair of the Metropolitan South Institute of TAFE Council, Louise brings strong corporate governance experience to the Board. She has been active with CPA Australia as a member of the Public Practice Advisory Committee and served for five years as a member of the Queensland Divisional Council, including as its President in 2012.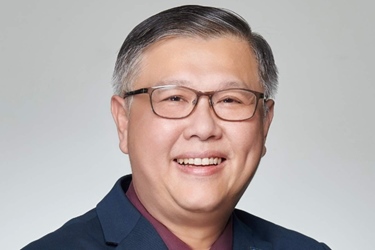 Professor Yew Kee Ho FCPA (Aust.)
Director
Professor Yew Kee Ho is Associate Provost (SkillsFuture), and Cluster Director, Design and Specialised Businesses at Singapore Institute of Technology where he is also Professor of Accounting. He oversees Continuing Education and Training for adults and the Design and Specialised Businesses degree programs.
The author and co-author of numerous research publications, book chapters, articles in professional journals and conference papers, he has also presented at a number of international academic conferences.
Yew Kee has served on the boards of publicly listed companies and held appointments as Professor and Head, Department of Accounting; Vice Dean (Finance and Administration); and Chairman, Executive Education at the National University of Singapore (NUS) Business School. He had previously served as a Board member of the Corporate Reporting Authority (Singapore), the Singapore Tax Academy, Ngee Ann Polytechnic, SATA CommHealth, The Boy's Brigade in Singapore and Asia, St Luke's Hospital, and Kuo Chan Presbyterian Schools Management Committee.
Yew Kee obtained his Bachelor (First Class) and Master of Economics from Monash University, Australia, and his Master of Science in Industrial Administration and PhD. from Carnegie Mellon University (CMU), USA.
He is active in the community, serving on the boards and committees of various charities, including the Singapore National Kidney Foundation (NKF), St Luke's Eldercare, Dover Park Hospice, Prison Fellowship Singapore, and CBMC (Singapore) Ltd.
A Fellow of CPA Australia, he sits on CPA Australia's Singapore Divisional Council. He is also a Fellow of Chartered Accountants Singapore and the Singapore Institute of Directors, a member of the Advisory Council, Institute of Certified Management Accountants, Sri Lanka, advisory member of the Deakin University Integrated Reporting Centre, Australia and holds the Chartered Financial Analyst (CFA) qualification.

Helen Lorigan
Director
BCom GAICD SF Fin
Helen Lorigan was appointed as a Venture Partner of Sapien Ventures, a venture capital company with partners based in Sydney, Silicon Valley, Melbourne and Shanghai, in April 2017. Helen originally commenced as an Executive-in-Residence at Sapien Ventures in February 2016 which led to her subsequent appointment to three fintech company Advisory Boards: HashChing, Investfit and Moroku. Helen is leading a number of key initiatives across superannuation, self-directed advice and funds management which involve the identification, sourcing and curating of high quality fintech and online marketplace start-ups for potential investment.
Helen has previously held the position of CEO of Elders Financial Planning, formed as a Joint Venture between ANZ and Elders, an Australian global agricultural corporation, in 2009 after initially commencing with Elders as General Manager, Wealth Management in 2006. Helen has also held senior executive leadership roles in wealth management and banking with the ANZ Group, CBA and MLC.
Helen holds a Bachelor of Commerce from UNSW, is a Graduate of the AICD, a Senior Fellow of FINSIA and has served as a Director, Responsible Manager and Advisory Board member on numerous financial services Boards and Australian Financial Services Licences. In 2019, Helen was also appointed as a Director of the Financial Services Institute of Australasia.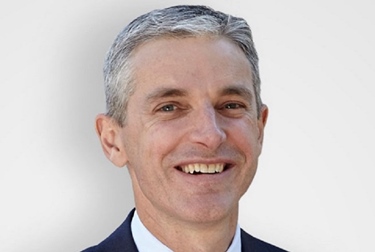 Warren McRae FCPA
Director
BBus(Accy/Banking&Finance) FGIA MAICD
Warren is an experienced senior executive who has enjoyed a long and distinguished international career at senior management level with Barclays PLC, a British multinational investment bank and financial services organisation. He has recently returned to Australia after more than 20 years working in the UK, Asia and Continental Europe.
Warren has held a series of key governance and Board positions across different aspects of the Private Bank and Group operations in both Europe and Asia, most recently as Chair of Private Bank Global Crisis Leadership Committee, Member of Barclays Group Resilience Committee, Deputy Chair of Private Bank Reputational Risk Committee, Chair of Private Bank Financial Crime Oversight Committee, and Member of Barclays International Financial Crime Oversight Committee.
Over the past six years he has held directorships at Barclays Switzerland Services SA, Barclays Wealth Services Limited (Japan), BPB Holdings SA, and Zedra Trust Company (Suisse).
Working across different countries and cultures, Warren has experience in operational and commercial management, strategy, change delivery, digital and technology innovation, as well as accountability for risk, control and governance across multiple entities and countries, both in Management and Board positions.
Warren is a Fellow of CPA Australia and is active in the CPA community. He was a member of the Europe Divisional Council for four years, including serving as President and Chair in 2019 and 2020, and the CPA Council of Presidents. He volunteers as the auditor of financial accounts for St. Paul's Church in Armidale NSW.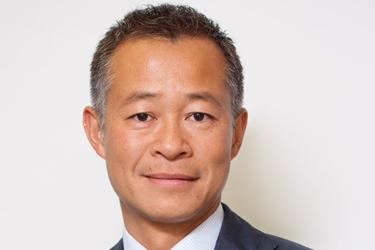 Bernard Che-Wai Poon FCPA (Aust.)
Director
BCom BSc FCPA (CPA Aust.) FCPA (HK) FRICS
Bernard is a Partner at Ernst & Young (EY) where he has worked for nearly 30 years in a number of key executive positions. He specialises in valuations and financial modelling and has extensive experience in the valuation of businesses, shares and intangible assets for transaction analysis, business strategy, taxation, financial reporting and acting as an expert witness.
A Fellow of CPA Australia, Bernard is an Honorary Adviser to the Greater China Divisional Council, in which he was a member from 2010 to 2018, serving as Deputy President in 2011 and President in 2012. He is currently Chairman of the Continuing Professional Development Committee and a member of the Corporate Sector Committee and CPA Virtual Congress Advisory Panel. He previously served on the Hong Kong Executive Committee, including as Chairman in 2012 and was a member of the Appointments Council in 2017–2018. Bernard's long association with CPA Australia saw him awarded with the Board of Directors Award for Outstanding Service in 2020.
Active in the community, Bernard was a member of the Appeal Board Panel of the Urban Renewal Authority Ordinance (2013-2019) and was appointed by the Ministry of Finance in China as a consultant in accounting in Hong Kong (2016-2018).
Bernard is a Fellow of the Hong Kong Institute of Certified Public Accountants (HKICPA), a member of the HKICPA Valuations Working Group Committee, a Fellow of the Royal Institute of Chartered Surveyors (RICS), advisor to the Hong Kong University Business and Economics Association and an External Advisor, Department of Accountancy and Law, Hong Kong Baptist University.
Board decisions
The Board independently and objectively assesses the organisation's decisions and oversees the performance and activities of management.
The Board is responsible for decisions including:
setting and approving the organisation's strategy, direction and financial objectives
appointing the president and deputy-presidents
approving financial statements
evaluating of the CEO's performance
making and amending By-Laws and other regulations.
For general enquiries email: [email protected]
Board of Directors Charter
This Board Charter has been approved by the Board of CPA Australia Ltd (CPA Australia) and outlines the manner in which the Board discharges its responsibilities