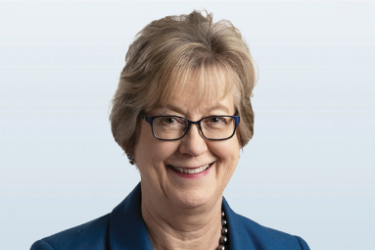 Merran H Kelsall FCPA
President and Chairman of the Board
BCom (Hons) FCA MBA FAICD F Fin
Merran served as Deputy President of CPA Australia for three years from October 2017. She has a portfolio of independent directorships, with over 20 years' experience on numerous boards and committees in the private and public sectors.
Merran has considerable expertise in corporate governance, finance, audit, risk and compliance. She is particularly focused on aligning performance management with strategy, and in financial and non-financial external reporting to include strategy and risk management. Her main interest is organisations with a strong focus on outcomes for members, stakeholders and the public interest.

She operated in public practice for 20 years, including 10 years as a partner at BDO. Her industry experience includes financial and professional services, insurance, health, retail, education, contract management and major infrastructure projects.

Her current appointments include Director RACV Ltd, Deputy Chair of Melbourne Water Corporation, Director of CareSuper and TarraWarra Museum of Art. Merran is also a Professor of Practice in the School of Accounting at the UNSW Business School. Her former appointments include Chairman & CEO, Australian Auditing and Assurance Standards Board, Member International Auditing & Assurance Standards Board, Director of National Gallery of Victoria and Council of RMIT University.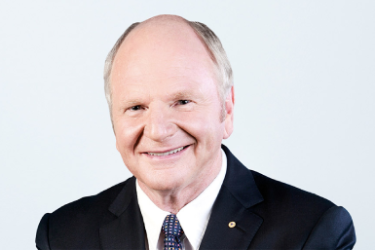 Peter Wilson AM FCPA
Director and Immediate Past President
BCom (Hons) MA (Melb) FCPHR FAICD FCIPD (UK)

Peter Wilson is a Director and Immediate Past President and Chairman of CPA Australia. He is also the Independent Member and Chairman of the Australian Retail Credit Association and the Reciprocity and Data Exchange Association. Peter was Chair of the Australian HR Institute from 2006-20, and now chairs its National Certification Council.

He is a non-executive director of Vision Super.

Peter is an Adjunct Professor in Management at the Monash Business School, Monash University, Melbourne, and is an accredited PhD Supervisor at the Latrobe Business School, Latrobe University.

He has honorary roles as the Chairman of the Australian Network on Disability, and the Advisory Council of the Victorian Institute of Strategic Economic Studies at Victoria University.

Peter held senior executive roles in the Commonwealth and Victorian Treasuries, and group executive roles at ANZ Bank, Amcor Limited, and as CEO of Energy 21. He has held non-executive director appointments on Boards of Dalgety Farmers Ltd, Kimberly-Clark Australia, and the Commonwealth Safety Rehabilitation and Compensation Commission as Chairman.

Peter Wilson was made a Member of the Order of Australia in 2005 for services to workplace relations and safety and community service and was awarded a Centenary Medal in 2004.
Professor Dale Pinto FCPA
Deputy President
PhD (Law) (Melb) MTax (Hons) (Syd) PGradDipBus (Dist) (Curtin) BBus (Dist) (Curtin) FTMA FAAL CA CTA-Life AFAIM MAICD

Dale is currently Professor of Taxation Law in the Curtin Law School as well as being the Chair of the Academic Board at Curtin University. Dale is the author and co-author of numerous books, refereed articles and national and international conference papers and sits on the editorial board of a number of peer-reviewed journals as well as being the Editor-in-Chief of several refereed journals.

He is a Fellow of CPA Australia and was a member of the WA Divisional Council, including serving as President of the WA Division in 2018 until his appointment to the CPA Australia Board on 1 October 2018.

Dale is also a Fellow of the Australian Academy of Law as well as being a Chartered Accountant, Chartered Tax Adviser and Honorary Life Member of the Tax Institute. He is also a Life Member of the Australasian Tax Teachers Association and the Australasian Law Teachers Association.

Dale has been a registered tax agent for more than 30 years and was appointed by the Assistant Treasurer as one of the inaugural members of the National Tax Practitioners Board. He is a current member of the Board of Taxation's Special Advisory Panel and the ATO's Public Advice Guidance Panel and the Strategic Advisory Council of the Australian Council of Professions as well as having served on the Chamber of Commerce and Industry's Economic Development Forum in WA.

Dale is a member of the Tertiary Education and Quality Standards Agency (TEQSA) Register of Experts.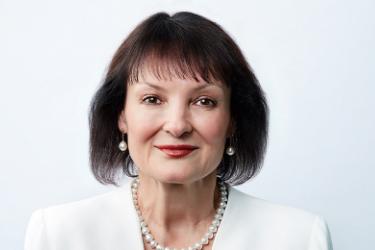 Helen Lorigan
Director
BCom GAICD SF Fin

Helen Lorigan was appointed as a Venture Partner of Sapien Ventures, a venture capital company with partners based in Sydney, Silicon Valley, Melbourne and Shanghai, in April 2017. Helen originally commenced as an Executive-in-Residence at Sapien Ventures in February 2016 which led to her subsequent appointment to three fintech company Advisory Boards: HashChing, Investfit and Moroku. Helen is leading a number of key initiatives across superannuation, self-directed advice and funds management which involve the identification, sourcing and curating of high quality fintech and online marketplace start-ups for potential investment.

Helen has previously held the position of CEO of Elders Financial Planning, formed as a Joint Venture between ANZ and Elders, an Australian global agricultural corporation, in 2009 after initially commencing with Elders as General Manager, Wealth Management in 2006. Helen has also held senior executive leadership roles in wealth management and banking with the ANZ Group, CBA and MLC.

Helen holds a Bachelor of Commerce from UNSW, is a Graduate of the AICD, a Senior Fellow of FINSIA and has served as a Director, Responsible Manager and Advisory Board member on numerous financial services Boards and Australian Financial Services Licences. In 2019, Helen was also appointed as a Director of the Financial Services Institute of Australasia.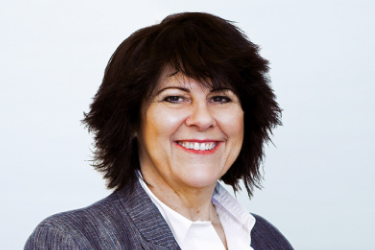 Louise Cox FCPA
Director
BBus(Mgt), BBus(Accy), LLB(Hons), GradDipLegalPrac, LLM, MTax

Louise Cox is a well-respected accountant and lawyer with more than 30 years' experience as a Chief Executive Officer, General Manager and Non-Executive Director across the legal, accounting, architecture, education and mental health sectors.

As an experienced Board member, Louise has served in a range of roles including Chair, Deputy Chair, Chair of Finance and Risk, and Chair of Governance in various commercial, public sector and not-for-profit boards.

Currently, Louise is Chair of Open Minds Australia and the Griffith University Department of Accounting, Finance and Economics Advisory Committee. She is also a member of the Executive Committee of the Caxton Legal Centre and a member of the QUT School of Accountancy Advisory Board.

Having previously served as a Director of TAFE Queensland, Thomson Adsett and as a member and Chair of the Metropolitan South Institute of TAFE Council, Louise brings strong corporate governance experience to the Board. She has been active with CPA Australia as a member of the Public Practice Advisory Committee and served for five years as a member of the Queensland Divisional Council, including as its President in 2012.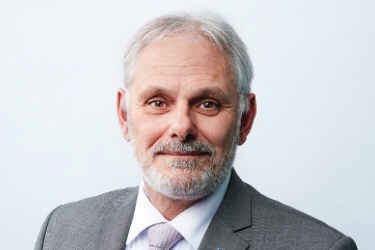 Ric De Santi FCPA
Deputy President
BBus GAICD

Ric has broad expertise in audit and assurance, financial reporting, risk management, governance and executive management spanning the public and not-for-profit sectors. He has been a registered company auditor since 1982.

Ric is presently the Deputy Auditor General and Chief Operating Officer of the Tasmanian Audit Office. He has been a member of various Australasian Council of Auditors-General's groups. He is currently a member of the Financial Reporting and Accounting Committee and Chair of the Heads of Financial Audit Group.

Ric served on CPA Australia's Tasmanian Divisional Council from 2005 to 2014 and returned to Council in 2017. He was President of the Division in 2009. He was previously a member of CPA Australia's External Reporting Centre of Excellence, Representative Council and the Public Sector Network.

Since 2015, Ric has been a Commissioner on the Tasmanian Catholic Education Commission and Chair of the Resources and Sustainability Standing Committee. Prior to this, he was on a number of school boards, chairing the St. Aloysius Catholic College Board from 2010 to 2013, as well as serving on other Catholic Education committees.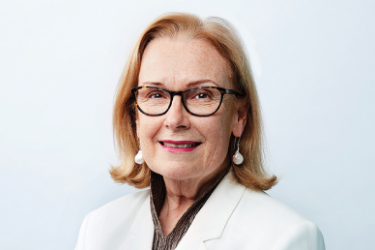 Rosemary Sinclair AM FCPA
Director
BA LLB BBus MCom FAICD

Rosemary Sinclair has extensive experience at CEO and Senior Executive level in the communications, media, publishing, higher education and energy sectors. Roles have included significant stakeholder engagement responsibilities as CEO of the Australian Telecommunications Users Group, Director of External Relations for the Australian Business School UNSW, inaugural CEO of Energy Consumers Australia, and currently CEO of .au Domain Administration.

Rosemary's board level experience spans private sector companies, public sector and not-for-profit organisations and includes roles as member or Chair of Audit and Risk Committees for more than 20 years. Rosemary has international Board experience in telecommunications and internet policy development committees.

Rosemary was a Member (part-time) of the Australian Communications and Media Authority from 2013 to 2018 and was a Director of the Board and Chair of the Risk and Audit Committee of the Wests Tigers Rugby League Football Club from 2014- 2017.

Rosemary was made a Member of the Order of Australia in June 2018 for significant service to business, particularly through leadership and administrative roles in the telecommunications industry.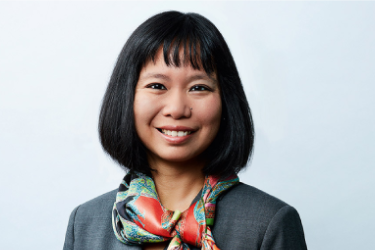 Su-Yen Wong
Director
BA MBA MAICD FSID

Su-Yen Wong is an experienced independent director who currently serves on the boards of several public, private, membership, and not-for-profit organisations in Australia, Asia, and the United States. Recognised as a Board and C-Suite advisor on strategy, human capital, leadership development, and the future of work, she brings a unique blend of experience in technology, business, and organisation development gleaned over 25 years across Asia and North America.

Su-Yen is also a regular guest lecturer and visiting expert at universities such as IESE Business School (Spain), INSEAD (France), IPADE Business School (Mexico), National University of Singapore, Singapore Management University, and Yale University (USA).

Previously she was CEO of the Human Capital Leadership Institute, and prior to that, Chairman (Singapore) for Marsh & McLennan Companies, and Senior Partner and Managing Director, Southeast Asia at Mercer. Earlier, she was Asia Managing Partner for the Communications, Information & Entertainment Practice at Oliver Wyman.

She is a Fellow and Vice Chair of the Governing Council, Singapore Institute of Directors, and an active member of Women Corporate Directors and the Young Presidents' Organization.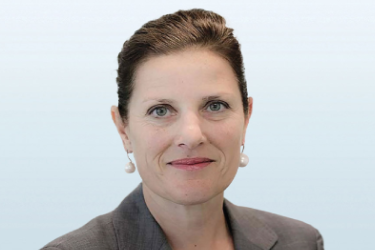 Michaela Browning
Director - from 31 December 2020

Ms Browning is a senior career diplomat and is the CEO of the National Foundation for Australia-China Relations. She was previously Consul General for Hong Kong and Macau, and prior to that the Head of Investment, Australian Trade and Investment Commission (Austrade). Michaela possesses a deep understanding of international and economic policy and has a proven track record of leadership in economic development, risk management and governance.

She has held a range of senior positions in the Australian Commonwealth Government including Head of Investment Promotion for Australia with the Australian Trade and Investment Commission (Austrade) and Head of all Established Markets (North America, Europe, Japan, Korea, Turkey, Israel, NZ and the Pacific) and Special Adviser to the CEO on Strategy and China. She ran the official development program for Afghanistan and Pakistan. She was Senior Adviser to the then Defence and Foreign Ministers. Ms Browning was also Director of Agriculture Negotiations for the Doha Development Round, and a negotiator on the free trade agreements Australia negotiated with the USA and Singapore. She has previously served on diplomatic missions overseas in Thailand and Singapore.

Ms Browning is a Graduate of the Australian Institute of Company Directors, holds a Master in Foreign Affairs & Trade and a Bachelor of Economics with Honours, both from Monash University.

Michaela's term as a director is effective from 31 December 2020 until October 2023. As and while an Australian public servant, Michaela has asked to perform the role on a pro bono basis.
Board decisions
The Board independently and objectively assesses the organisation's decisions and oversees the performance and activities of management.
The Board is responsible for decisions including:
setting and approving the organisation's strategy, direction and financial objectives
appointing the president and deputy-presidents
approving financial statements
evaluating of the CEO's performance
making and amending By-Laws and other regulations.
Find out more about how to apply to join our Board.
For general enquiries email: [email protected]
Board of Directors Charter
This Board Charter has been approved by the Board of CPA Australia Ltd (CPA Australia) and outlines the manner in which the Board discharges its responsibilities