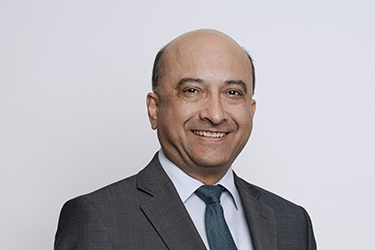 John Curtin Distinguished Professor Dale Pinto FCPA
President and Chair of the Board
PhD (Law) (Melb) MTax (Hons) (Syd) PGradDipBus (Dist) (Curtin) BBus (Dist) (Curtin) FCPA FTMA FAAL CA CTA-Life AFAIM MAICD
Dale is a John Curtin Distinguished Professor at Curtin University. He is currently Chair of the Academic Board at Curtin University as well as Professor of Taxation Law in the Curtin Law School. Dale is the author and co-author of numerous books, refereed articles and national and international conference papers and sits on the editorial board of several peer-reviewed journals as well as being the Editor-in-Chief of several refereed journals.
He is a Fellow of CPA Australia and was a member of the WA Divisional Council, including serving as President of the WA Division in 2018 until his appointment to the CPA Australia Board on 1 October 2018. Dale served as Deputy President of CPA Australia for three years from October 2020.
Dale is also a Fellow of the Australian Academy of Law as well as being a Chartered Accountant, Chartered Tax Adviser and Honorary Life Member of the Tax Institute. He is also a Life Member of the Australasian Tax Teachers Association and the Australasian Law Academics Association.
Dale has been a registered tax agent for more than 30 years and was appointed by the Assistant Treasurer as one of the inaugural members of the National Tax Practitioners Board. He is a current member of the Board of Taxation's Special Advisory Panel, the ATO's Public Advice Guidance Panel and the Strategic Advisory Council of the Australian Council of Professions, as well as having served on the Chamber of Commerce and Industry's Economic Development Forum in WA.
Dale is a member of the Tertiary Education and Quality Standards Agency (TEQSA) Register of Experts and is also a member of the Australian Academic Integrity Network.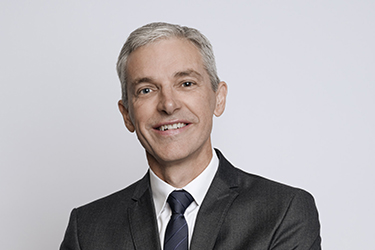 Warren McRae FCPA
Deputy President
BBus (Accy/Banking&Finance) FCPA FGIA MAICD
Warren is an experienced Senior Executive and Board member with more than 30 years of financial services experience.
Working across different countries and cultures, most recently as Global COO for a large multinational organisation, Warren has a demonstrated depth of experience across change delivery, digital and technology innovation, strategy, commercial management, and delivery of organisational transformation. Additionally, he has been responsible for risk, control and governance across multiple entities.
Warren has held governance and Board positions in Europe, Asia and Australia, including as Chair of Global Crisis Leadership, Operating, Service Management and Financial Crime Oversight Committees for Barclays Global Private Bank, and directorships at BPB Holdings SA, Zedra Trust Company (Suisse), Barclays Switzerland Services SA, and BWS Limited (Japan).
Warren is active in supporting his community and volunteering his skills through Board positions on the Sunshine Coast Health Foundation Board ("Wishlist") and the Montessori International College. He also volunteers as Auditor for St. Paul's Church, Armidale.
Warren is a Fellow of CPA Australia and was a member of the Europe Divisional Council for four years, including serving as President and Chair in 2019–20. He is a Fellow of the Governance Institute of Australia and a Member of the AICD. Warren has a Bachelor of Business and is currently completing a Graduate Certificate in Cyber Security.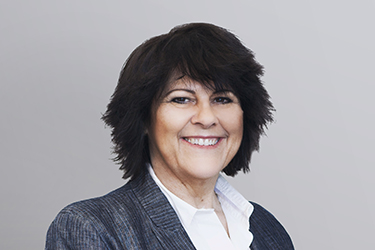 Louise Cox FCPA
Deputy President
BBus(Mgt) BBus(Accy) LLB(Hons) GradDipLegalPrac LLM MTax
Louise Cox is a well-respected accountant and lawyer with more than 30 years' experience as a Chief Executive Officer, Chief Finance Officer, and Non-Executive Director across the legal, accounting, architecture, education and mental health sectors.
As an experienced Board member, Louise has served in a range of roles including Chair, Deputy Chair, Chair of Finance and Risk, and Chair of Governance, Remuneration and Nomination in various commercial, public sector and not-for-profit boards.
Currently, Louise is Chair of the Griffith University Department of Accounting, Finance and Economics Advisory Committee. She is also a member of the Executive Committee of the Caxton Legal Centre and a member of the QUT School of Accountancy Advisory Board.
Having previously served as a Chair of Open Minds, Director of Multicap, TAFE Queensland, Thomson Adsett and as a member and Chair of the Metropolitan South Institute of TAFE Council, Louise brings strong corporate governance experience to the Board. She has been active with CPA Australia as a member of the Public Practice Advisory Committee and served for five years as a member of the Queensland Divisional Council, including as its President in 2012.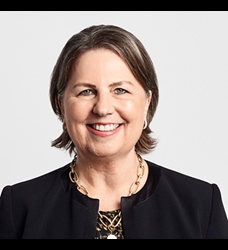 Sarah Adam-Gedge
Director
BBus (Accounting), CA, GAICD
Sarah has extensive experience in senior leadership positions in Australia and internationally as CEO, Managing Director and Non-Executive Director across a range of sectors, including technology, retail, financial services, manufacturing, natural resources and transport, as well as the Public Sector.
Sarah has a focus on driving transformational change and business growth through digital and technology capabilities. Most recently, she was MD with global IT company Wipro Ltd and Publicis Sapient Australia. A chartered accountant, Sarah also has experience as Managing Partner at PwC Consulting, and Partner at Arthur Andersen.
Sarah is a non-executive director across listed, private and not-for-profit sectors including as Deputy Chair of ship building company Austal Ltd, as well as Codan Ltd, Bravura Solutions Ltd, Kinetic IT Pty Ltd, and Cricket Australia. She has served in a variety of roles, including as Chair and member of Audit and Risk committees as well as Remuneration and Nomination committees. She is also an independent member of the Audit and Risk committee for the Australian Sports Foundation.
Sarah holds a Bachelor of Business-Accounting Queensland University of Technology and is a Graduate of the AICD. She is also a member of Chartered Accountants Australia and New Zealand (CA ANZ).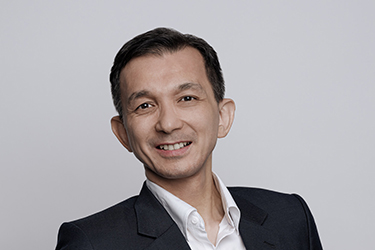 Chung Yew Pong (Bryan) FCPA (Aust.)
Director
BCom (Accounting) BBus (Banking & Finance) (Hons) FCPA FCMA CGMA
Bryan is currently an executive director of True Vine Capital Partners, a venture capital fund manager in Singapore.
Bryan has over 25 years' experience as a senior executive in investment banking and venture capital firms, specialising in digital finance and advising fintech start-ups. Previously, Bryan was COO of Crowdplus.asia, an equity crowdfunding platform and executive director of digital wallet service provider, Mcash. He was also a Partner in Netrove Partners and Vice President of Hadrons Capital.
A graduate of Monash University in Melbourne, Bryan is a Fellow of CPA Australia, serves on CPA Australia's Malaysia Divisional Council, and is Chairman of the Digital Transformation Committee. He is a Fellow of Chartered Institute of Management Accountants (CIMA), and a member of ASEAN CPA.
Bryan is an independent director at Sim Leisure Group Limited, where he is Chair of the Audit Committee and a member of the Remuneration and Nomination Committee.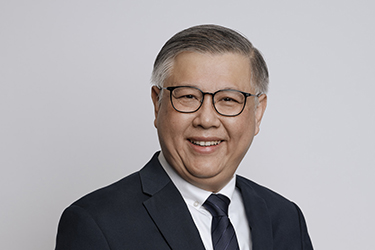 Professor Yew Kee Ho FCPA (Aust.)
Director
BEcon (Hons) MEcon MSIA PhD FCPA FCA CFA FSID
Professor Yew Kee Ho is Associate Provost (SkillsFuture), and Cluster Director, Business, Communication and Design at Singapore Institute of Technology where he is also Professor of Accounting. He oversees Continuing Education and Training for adults and the Business, Communication and Design degree programs.
Yew Kee has served on the boards of publicly listed companies and held appointments as Professor and Head, Department of Accounting; Vice Dean (Finance and Administration); and Chairman, Executive Education at the National University of Singapore (NUS) Business School. He had previously served as a Board member of the Accounting and Corporate Reporting Authority (Singapore), the Singapore Tax Academy, Ngee Ann Polytechnic, SATA CommHealth, The Boy's Brigade in Singapore and Asia, St Luke's Hospital, and Kuo Chan Presbyterian Schools Management Committee.
Yew Kee obtained his Bachelor (First Class) and Master of Economics from Monash University, Australia, and his Master of Science in Industrial Administration and PhD. from Carnegie Mellon University (CMU), USA.
He is active in the community, serving on the boards and committees of various charities, including the Singapore National Kidney Foundation (NKF), St Luke's Eldercare, Dover Park Hospice, Prison Fellowship Singapore, and CBMC (Singapore) Ltd.
A Fellow of CPA Australia, he sits on CPA Australia's Singapore Divisional Council. He is also a Fellow of Chartered Accountants Singapore and the Singapore Institute of Directors, a member of the Advisory Council, Institute of Certified Management Accountants, Sri Lanka, advisory member of the Deakin University Integrated Reporting Centre, Australia and holds the Chartered Financial Analyst (CFA) qualification.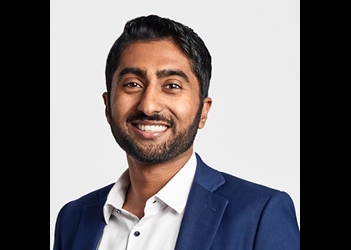 Kaushika Jayalath CPA
Director
BCom(Acc&Fin) BEc DipBus CPA AAICD
Kaushika is an experienced Solutions Consultant at Oracle Corporation specialising in higher education, implementing cloud technology solutions to drive enterprise finance transformations and sustainable change management.
Passionate about bridging the national digital skills gap, Kaushika is an industry mentor and guest speaker at Monash Business School, and has previously held a series of senior finance, accounting, business analysis and project management roles at Monash University in Melbourne.
A member of CPA Australia, Kaushika was awarded the CPA Certificate of Excellence, has been a guest presenter at CPA Australia events and volunteers as part of the CPA Australia Member Ambassador program to promote the CPA designation in secondary and tertiary institutions in Australia. He was a finalist for the 'Not-For-Profit Accountant of the Year' at the Australian Accounting Awards 2020, and 'Specialist Consultant Award' for the Accountants Daily '30 Under 30' Awards in 2020 and 2021.
Kaushika has a Bachelor of Commerce and Bachelor of Economics (Double Degree) majoring in Accounting, Finance and Economics at Monash University, Melbourne. Kaushika also holds a Diploma of Business (and is a World Prize & Melbourne Prize Winner). Kaushika is certified in ITIL®4 (IT Service Management) and is a member of the CPA Innovation & Technology Committee.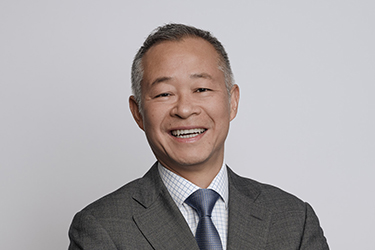 Bernard Che-Wai Poon FCPA (Aust.)
Director
BCom BSc FCPA (CPA Aust.) FCPA (HK) FRICS
Bernard is a Partner at Ernst & Young (EY) where he has worked for nearly 30 years in a number of key executive positions. He specialises in valuations and financial modelling and has extensive experience in the valuation of businesses, shares and intangible assets for transaction analysis, business strategy, taxation, financial reporting and acting as an expert witness.
A Fellow of CPA Australia, Bernard is an Honorary Adviser to the Greater China Divisional Council, in which he was a member from 2010 to 2018, serving as Deputy President in 2011 and President in 2012. He is currently Chairman of the Continuing Professional Development Committee. He previously served on the Hong Kong Executive Committee, including as Chairman in 2012 and was a member of the Appointments Council in 2017–2018. Bernard's long association with CPA Australia saw him awarded with the Board of Directors Award for Outstanding Service in 2020.
Active in the community, Bernard was a member of the Appeal Board Panel of the Urban Renewal Authority Ordinance (2013-2019) and was appointed by the Ministry of Finance in China as a consultant in accounting in Hong Kong (2016-2018). Bernard was appointed to be a member of the Council of Hong Kong Productivity Council in 2022.
Bernard is a Fellow of the Hong Kong Institute of Certified Public Accountants (HKICPA), a member of the HKICPA Financial Reporting Valuation Panel, a Fellow of the Royal Institute of Chartered Surveyors (RICS), advisor to the Hong Kong University Business and Economics Association and an External Advisor, Department of Accountancy and Law, Hong Kong Baptist University.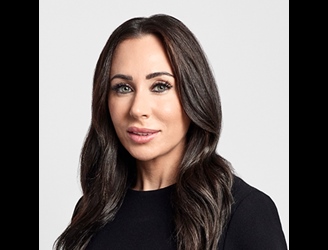 Anna Quinn FCPA
Director
BBus FCPA GAICD
Anna is a highly accomplished senior executive and company director with extensive management experience across a broad range of industries, including marketing, media, digital, ecommerce, retail and consumer business.
Possessing a strong commercial and strategic background, Anna has a proven track record in digital transformation and profitable growth. Her most recent role was Executive General Manager at retail group, Mosaic Brands Ltd. Prior to that, she held a series of senior executive roles at Nine Entertainment, Australia's largest media group, as well as leadership roles at WPP Australia, MAXMEDIALAB and Max Connectors, Napoleon Perdis Cosmetics, ACP / Bauer magazines and LendLease.
A graduate of the Australian Institute of Company Directors course, Anna has board level experience as a non-executive director for non-profit organisations, digital media and consumer online subscription businesses, including Look Good Feel Better, Pedestrian TV and Bellabox.
Anna is an FCPA and has a Bachelor of Business (Commerce and Marketing) from the University of Technology Sydney, a graduate of the Yale School of Management, post-graduate Lean Six Sigma in improving business productivity from the University of Sydney and is currently completing a graduate certificate in Psychology of Business and Management at Curtin University.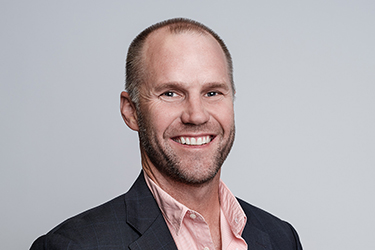 Anthony Wright
Director
BBus(Accy) MBA LLB LLM GAICD
Anthony is a CEO, entrepreneur and company director with extensive experience across a broad range of specialised fields including legal, governance, risk and compliance, finance, ESG and marketing.
Previously, Anthony was founder and CEO of award-winning Asia Pacific legal services and tech business, Lexvoco. He has also held senior leadership roles with LOD/Bowmark Capital (after acquiring Lexvoco) and the PGA Tour, and was the Group General Counsel and General Manager, Strategy & Systems at Transpacific Industries Group Ltd.
An advocate for innovation, Anthony's board level experience covers a range of public companies and start-ups, and he is an early-stage investor in leading edge businesses across the mining, apparel, HR, finance, legal, health and wellness industries. His current appointments include Ohrg (leadership and team engagement platform), Notud (notetaking and drawing app), ABT (measurement technology), JustFund (fintech and legaltech), Better Events VR (event management and AR/VR), and Thongs Australia (retail, local manufacturing). Previously, Anthony was an independent, non-executive director at Wellfully Ltd, a biotech and beautytech company.
Anthony has an MBA, Master of Laws, Bachelor of Laws, Bachelor of Business (Accountancy) and recently completed the AICD program and venture capital programs at INSEAD and the Wade Institute at The University of Melbourne.
Board decisions
The Board independently and objectively assesses the organisation's decisions and oversees the performance and activities of management.
The Board is responsible for decisions including:
setting and approving the organisation's strategy, direction and financial objectives
appointing the president and deputy-presidents
approving financial statements
evaluating of the CEO's performance
making and amending By-Laws and other regulations.
For general enquiries email: [email protected]
Board of Directors Charter
This Board Charter has been approved by the Board of CPA Australia Ltd (CPA Australia) and outlines the manner in which the Board discharges its responsibilities