The guides
The "MY FIRM. MY FUTURE." guides explore the four themes identified in the "MY FIRM. MY FUTURE." report to help you build a sustainable firm for the future:
Leverage Technology
Incorporate Advisory
Do Better Business
Look to Specialise
Developed in consultation with subject matter experts from across our membership and the wider industry, these practical guides give you a roadmap for success.
The MY FIRM. MY FUTURE. guides
These guides are provided here as complimentary downloads for CPA Australia members.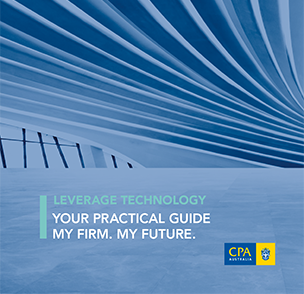 Leverage Technology
Technology is transforming the business landscape and changing what clients expect from their accountant. This presents challenges and opportunities for members in public practice. The tools you use to shape your practice today will determine your success for tomorrow.

This straightforward guide will arm you with the practical information you need to rise to the challenge and seize the opportunities that technology presents to ensure your firm is fit for the future.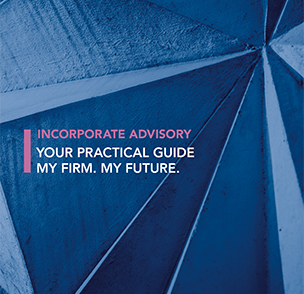 Incorporate Advisory
Digital technologies and the increasing automation of compliance tasks are fostering new client expectations. An accounting business of the future will be expected to go beyond the base-level number crunching work, with one of the most in-demand services from SME clients being business advisory.

This pragmatic guide includes advice on building and implementing your advisory strategy. It will help you incorporate advisory services into your business in a way that adds value to your practice – and for your clients.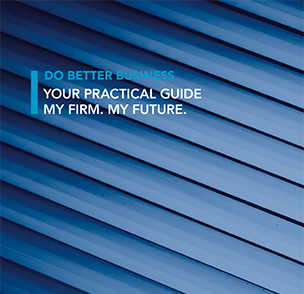 Do Better Business
Is there a way to do better business? If you want to rise to the challenges and opportunities the future presents, it's important to determine if your current systems and processes are fit for purpose.

Doing better business will mean different things to different firms. It may include streamlining processes to drive operational efficiencies, evaluating your service mix or reviewing staffing and culture. This practical guide will help you to identify and implement new ways to do better business.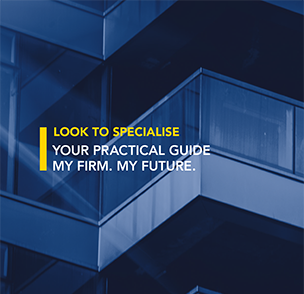 Look to Specialise
Empowered by unprecedented access to information, tech-savvy customers now expect their accountant to go beyond the numbers with an offering they can't get from a machine. They value the expertise of a professional who truly understands their needs, so it's no surprise that the demand for specialised accounting services is on the rise.

This practical guide explores the two key specialisation methods and tips that are specific to each approach. There is also advice for identifying, planning and implementing your specialisation.
View the full suite
Explore the full range of resources in the "MY FIRM. MY FUTURE." suite.