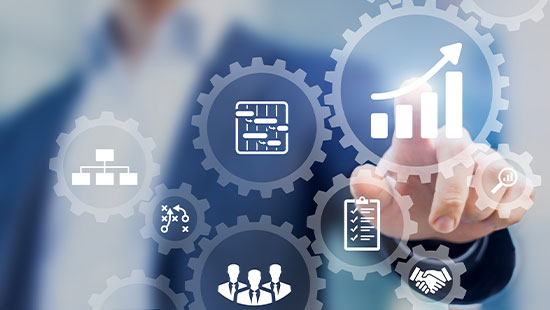 Nick Stride | May 2023
This article was current at the time of publication.
New Zealand small businesses – including accounting firms – can look to the Asia-Pacific region for a host of opportunities, but they also need to be aware of the risks, says a Wellington-based accountant.
Jonathan Maharaj FCPA, Founder and CEO of Aurora Financials, says CPA Australia's 2023 Asia-Pacific small business survey shows that countries such as Vietnam, Indonesia, and the Philippines are increasingly seen as attractive destinations for small businesses in the region.
"These markets offer a wealth of opportunities, from rising consumer demand to lower operating costs," he says.
Maharaj was surprised by the relative optimism across the region that the survey revealed.
Optimism was particularly high for India (where 61 per cent of respondents expect to grow strongly in 2023) and the Philippines (49 per cent).
"Interestingly, these are two popular markets for outsourced accounting services," Maharaj notes.
"I think this trend is likely to continue as accounting firms in Australia and New Zealand look to reduce costs for service delivery, especially for transactional services such as bookkeeping and tax returns."
Outsourcing risk and rewards
Maharaj says accounting firms should actively reduce their dependence on these transactional services because of increasing competition from low-cost providers.
However, he says accounting firms – and businesses generally – also need to be aware of and manage the risks of a wider regional footprint.
"Due diligence of outsourced service providers is essential. Accounting firms must be confident that these providers have robust systems and processes to comply with the strict privacy laws in New Zealand and Australia.
"If you have an outsourced service provider, you've opened your business to more risks. You need to build contingency plans and spread your exposure among various regions."
For example, the internet and electricity supply are less reliable in some parts of Asia than in others.
Keeping up with technology
Maharaj highlights the survey's finding that many small businesses are struggling to keep up with the pace of technological change.
New Zealand small-to-medium enterprises (SMEs) have scored poorly on digital connectivity in CPA Australia's recent surveys.
The 2023 survey showed New Zealand businesses were the least likely (35.7 per cent) among the 11 economies surveyed to have derived more than 10 per cent of their revenues from online sales.
They were also least likely to use social media for business purposes, the least likely to offer digital payment options such as PayPal or Google Pay, and the second least likely to use IT consultants and specialists.
Commenting on the survey results, Rick Jones, CPA Australia New Zealand Country Head, suggests one explanation for the lack of digital take-up are the poor returns businesses report achieving on investment in technology.
Only 36.7 per cent reported their investment in technology in 2022 improved profitability.
The survey found that while New Zealand businesses mostly invest in websites, businesses in other Asia-Pacific countries are investing in more advanced systems such as artificial intelligence (Hong Kong and Singapore), business intelligence and analytical software (India), customer relationship management software (Vietnam), and mobile apps (Indonesia and Malaysia).
Maharaj believes SMEs must take a strategic approach to digital transformation, starting by defining their digital goals and identifying the key technologies that will help to achieve them.
Investing in the right digital tools and technologies can help SMEs to streamline their operations, reduce costs and improve bottom lines, Maharaj notes.
However, they also need to ensure they are not just using digital technology for the sake of it, but are genuinely adding value to customers.
"This requires SMEs to have a customer-centric approach and to constantly seek feedback and insights from their customers to improve their digital offerings."
Maharaj says the survey highlights the importance of building a strong online presence as e-commerce continues to grow in popularity.
To make data-driven decisions, businesses need to build a culture of data literacy within their organisations," he emphasises.
"This means ensuring that all employees understand the importance of data and can interpret and analyse data effectively.
"It also means investing in the tools and technologies necessary to collect and analyse data effectively."
Access to finance
Another significant hurdle identified by the survey is access to finance.
While the 2021 survey showed only 18.4 per cent of SMEs requiring external funds found the experience difficult, that rose to 53.7 per cent in the latest survey.
The Reserve Bank of New Zealand's (RBNZ) latest six-monthly credit conditions survey, released on 21 April, reported banks' credit availability and lending policies for SMEs remained broadly unchanged and in line with the historical average.
Jones says member feedback suggests amendments to the Credit Contracts and Consumer Finance Act 2023 as being the major culprit, requiring businesses to jump through more hoops to secure loans. These changes came into effect between December 2019 and December 2021.
However, the RBNZ also notes that banks have been less likely to accept transactions outside of underwriting standards due to the general business outlook.
"Higher interest rates and reducing equity in owners' properties are impacting borrowing capacity where SME lending is backed by housing," the bank states.