Demystifying SEO for local business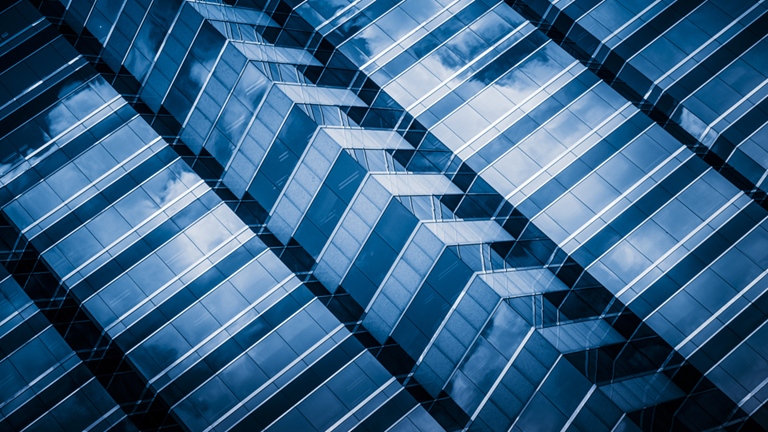 Garreth Hanley:
This is INTHEBLACK, a leadership, strategy, and business podcast, brought to you by CPA Australia.

Aidan Ormond:
Welcome to INTHEBLACK. My name is Aidan Ormond. Today we are talking to Darren Shaw about local SEO. SEO is shorthand for search engine optimization. When you search for anything online, the results you'll see in Google are always determined by SEO, so it's pretty important, and getting it right is crucial for any business that wants to be found online. Darren runs a business called Whitespark, which specialises in helping business stand out to the 78% of people who visit a local business after searching on their phone. He explains what local search is and how businesses can benefit from some simple but effective changes to their Google listing. I started by asking Darren about what led him to becoming an SEO expert. Welcome, Darren. How are you today?

Darren Shaw:
Hey. Thanks for having me, Aidan. I'm doing great, thanks. I actually started off in web development, so yeah, when I was going through university, I actually started a freelance business on the side just building websites for small businesses, and I didn't work in the real work world for very long before I decided to make that my full-time business. I started Whitespark in 2005, building websites for local businesses, and when you start building websites for people, they say, "How come we're not showing up on Google?" so I had to figure that out, and so I did all the learning and research and I was really drawn to it. It felt so exciting. It was way more interesting to me than just the technical side of creating a website and having the handshake and being done with it, whereas I could actually transform businesses, really have a massive impact on them by getting their website and their Google Business Profile ranking in Google.

Aidan Ormond:
So has SEO changed a lot since you started your business?

Darren Shaw:
It was a lot easier back then, that's for sure. It was so great because the competition was so low too, right? You'd make those few tiny tweaks and then you were the hero. Now you got to work pretty hard at it because competition is so far ahead of you.

Aidan Ormond:
Well, I'm glad that we've got you in SEO rather than anthropology because I believe that you studied anthropology originally. Are you happy with the way things have worked out?

Darren Shaw:
It has worked out very well, yes. Yes. Very good. I think it was a great combination because I did start off my university trying to get a degree in computing science, but I was a terrible student, and so I was eventually kindly asked to leave the faculty of science, and then I ended up shifting over to the faculty of arts and I had to pick a major. So I picked anthropology, and I think it was a great combination because it taught me ... I learned the technical skills of building websites and all that stuff in computing science, and then I learned the humanities of how to write and how to communicate over in the arts.

Aidan Ormond:
Okay. How would you describe SEO and why should accountants and financial professionals care about SEO and local SEO?

Darren Shaw:
SEO stands for search engine optimization, and it's basically most accounting firms out there are going to have a website, so where people can go and learn about their website. But if you Google, let's say 'Melbourne accountants', does your website come up? And that's what you would implement SEO tactics to try and improve. Ideally, you'd be ranking number one. That's the goal. Everybody wants to rank number one.

Aidan Ormond:
Why is number one so important?

Darren Shaw:
Well, it's hugely important because people get fatigued. They will not go to page three or page four to find an accountant. They're going to usually pick someone in the top one through five. Those get the most click-through rates. A great SEO joke is where's the best place to hide a dead body? Page two of Google search results. Basically, if you're not right at the top there, you will not get the traffic, you will not get the click-throughs. And being at the top of those results is what will potentially transform your business. And actually local is great too because in the local results, Google's results, you'll see ads at the top, then you'll see what's called the local pack. It's usually three local businesses. Then under that, you'll see the blue links. Ranking in the blue links is pretty good. Ranking in the local pack is extra good. And being in positions one, two, or three are all almost equally as good because people tend to explore the three businesses in there. Being in position four through whatever is not bad, but you need an extra click to get into that, what's called the local finder to see all of the accountants in your city, right? It's useful to be in that three pack, for sure.

Aidan Ormond:
It sounds like you're saying people don't spend a lot of time sorting through Google results.

Darren Shaw:
And people have a lot of trust in Google actually. They assume that Google's results are trustworthy and that the three businesses at the top, these are the three businesses that deserve to be there.

Aidan Ormond:
So what's the difference between local SEO and traditional SEO?

Darren Shaw:
Traditional SEO is really focusing only on your website. In order to optimise for that, it's really two things. One is your relevancy, your content. What does your website say about you? Are you optimised in the correct places? Like having Sydney accountants in your title tag is very important if you want to rank for Sydney accountants, having the term Sydney accountants throughout your content. Then all the related terms telling Google that if someone searches for Sydney accountants, this is a webpage that is relevant for that term, and so with it should be considered in the rankings. Then the other piece of it is authority. You might have a relevant page, but there's 500 other relevant pages. How does Google decide which ones should be at the top? And that's usually based off of links to your website.

Are other websites on the internet linking to your website? So the more of those you have and the more quality those are, basically that shows Google that you are more prominent. That's traditional SEO. Now, local SEO adds another layer on top of that because we have your Google Business Profile, and there's three other areas of ranking signals that Google looks at. One are elements of your Google Business Profile itself. There's a few fields in there that impact your rankings, and then there's a whole bunch of stuff in there that impacts your conversions. The other piece of it is reviews. Your reviews that you are getting on Google itself will have an impact on your rankings plus reviews you're getting on third party sites. Sites like Yelp or Yellow Pages. Then the final piece is what is called a citation, and this is like a business listing. Having your business listed on all the prominent directories in your country. Then having your business listed on any industry specific directories, that helps provide a local specific prominent signal, which are called citations. It's really traditional SEO, content and links, local SEO, content, links, Google Business Profile, reviews, and citations.

Aidan Ormond:
I want to ask you about names, actually. You touched on business names. There's been this thing where people have traditionally used names that don't directly relate to what they do or where they are, but that can be an SEO disadvantage. What's your opinion on that?

Darren Shaw:
It's an interesting conversation to have because there's value in a brand. People want to have a recognisable brand name, and I think it makes sense, right? To have a good brand. Look at my company. My company's called Whitespark. It's not called Whitespark Local SEO Services in Canada, right? It's Whitespark, it's a brand name. I understand that it's good to have the brand name, but Google unfortunately puts way too much weight on the keywords in the Google Business Profile. It's the number two strongest local search ranking factor. It has a huge impact. If your brand is, let's say Whitespark, let's say your brand is Whitespark and you're an accountant in Sydney, if you rename your company to Whitespark Sydney Accountants, that has a massive impact on your rankings. It will actually skyrocket your rankings across the city almost overnight. It takes about one or two days when you make that change on your Google Business Profile overnight, and now it's against Google's guidelines to just go and stuff those keywords in there. You really actually have to do a rebrand. That means changing your name with the government registry, changing your signage outside of your building. Google actually checks that with Street View. Sometimes they want to do a video walkthrough to confirm this, changing your name on your website, on your logo, and then throughout your website, those are the real key areas that you would actually have to change.

Aidan Ormond:
You've mentioned the GBP, the Google Business Profile. For our listeners who advise or run a business in the accounting and finance field, what are your top go-to tips for them if they want to improve their local SEO?

Darren Shaw:
Sure. Well, a lot of this conversation is driven around what are called the local search ranking factors, and that's a report that I put out every year where I survey the top experts in the industry, people that are actually studying this, understanding what has an impact. I compile all this data into this incredible report. If we look at this as our sort of guiding compass, the number one factor, the number one thing you have to get right is your primary category, making sure that you have that set as your number one thing. Then the next thing is would be additional categories, that will have a very big impact. A lot of people forget to add other categories. If you are a financial advisor in addition, or let's say you help with mergers and acquisitions or whatever else you do within your firm, those are great to add as additional categories. It's like casting a wider net and telling Google, "We also do these things, and so you should rank us for those things as well."

Additional categories have a very big impact. Reviews are really essential to rankings, but not only are they essential to rankings, they're essential to conversions as well. And if I only get one more thing that I get to tweak, then it's your website, whatever page you link to from your Google Business Profile. That page itself is like Google's number one source of information for your business. On that page, make sure that your title tag has the keywords that you want to rank for, make sure that your copy has the keywords that you want to rank for and make sure you have enough copy on that page. A lot of businesses make the mistake of a splash page where the page itself has no content on it. It's just like, "Welcome to our website." Then there's like lots of pictures. That's not helpful for Google. Google is using that page as its basic database about what your business is about. Make sure you have lots of content on that page. Links have a very significant impact as well. It's not just enough to have a great website. You have to build links to that website, so you need to have other websites linking to your website.

Aidan Ormond:
And why is that important? Is this like a vote of confidence from other sites?

Darren Shaw:
Yeah, it's exactly that. That vote of confidence from another site. When another site links to you, that's actually how Google's algorithm works. It's in their original patents. It's called the PageRank algorithm. And relevancy is what you say about yourself, and authority is built by what others say about you, and they usually cast their votes via links. Yeah, a real quick tip for accountants to get more links is local sponsorships. You could do a search in Google, I would do "intitle:sponsors city name". That's the magic query. You will see all the organisations in your city that have a page that lists their sponsors, and then you could simply give them money, sponsor their organisation, and you would get a link from their page to your website, and that would be very valuable for improving your rankings. Plus you get to feel good about supporting local organisations that could use your support.

Aidan Ormond:
And we'll put that search query in the show notes along with the links to the other SEO resources we mention in the show. You mentioned reviews. Do you have some tips on how a business can go about asking for reviews if it's not something that they feel particularly comfortable with? What are some of your tips for getting reviews?

Darren Shaw:
Yeah, the golden rule is to ask every single customer for a review, and actually, I have to talk to my accountant, he's never asked me for a review, so I better talk to him about this. But it's very important to ask every one of your clients for a review, and it's super easy. It's usually via email. "Hey Darren, we've been working together for a couple years now. We're looking to improve our prominence on Google. Your review would have a huge positive impact on that. We'd really appreciate it. Here's a link to leave us a review on Google. Really appreciate it. Thank you very much." Then the next step is follow up in a week.

If the review doesn't come through, just a quick like, "Hey, Darren, just following up on this, would really love your review." You've got to be comfortable with the ask. And we have a free tool on our website. It's called the Google Review Link Generator, and this tool will create a nice short link for you called reviewthis.biz/yourcompanyname. You can put that link on business cards and it also will generate a QR code for you. One of my favourite strategies for generating more reviews is to ask in person. It feels more genuine to ask in person. You've had a great meeting, ideally you just got them an awesome refund, so you get them a great tax refund. That's the best time to ask for a review. Then you have this little card that says, "Please leave us a review on Google."

Aidan Ormond:
You're making it super easy for them?

Darren Shaw:
Yeah, that's the key.

Aidan Ormond:
I always look at reviews, always.

Darren Shaw:
Of course.

Aidan Ormond:
Is that what most people would say?

Darren Shaw:
I think so, yeah. If you're not getting a recommendation from a friend or family member and you are, let's say you're new to the city, you need an accountant, you need a hairdresser or whatever, you typically go to Google. Then who can you trust? You can really trust what other people are saying about the company, and that's where the reviews become so important.

Jackie Blondell:
If you're enjoying this episode of INTHEBLACK, you might like our Excel Tips podcast. Each week, our resident Excel expert, Neil Blackwood CPA, brings you tips and tricks for Microsoft Excel. Search for Excel Tips in your favourite podcast app or check the show notes in this episode to subscribe. Now, back to INTHEBLACK.

Aidan Ormond:
And reviews are all part of the Google Business Profile, which is super important, as you say. And do you have any other pointers for businesses when they're filling out their business profile?

Darren Shaw:
Yeah. The other thing that actually does impact rankings, and this is kind of a new discovery in local SEO, is the services section. If Google is suggesting a service and you offer that service, if you turn that on, it can definitely help you rank for that specific service. When you go into the Google Business Profile, you'll hit the services section and make sure that you turn on any of Google's predefined services, whatever they're suggesting. If you offer it, put it on your profile. Because it does have an impact on ranking. But the general advice for your Google Business Profile is if there is a field, fill it. The reason you want to do that is because while many of these fields don't directly impact rankings, they 100% impact how your business appears in Google when someone is looking at different businesses. What you really want to do is build it out as much as possible so that people have something to engage with. A lot of businesses neglect the product section of Google Business Profile because they think, "Oh, I don't sell products, I sell a service." All of your services can be added as products. And this section has wonderful visibility on the Google Business Profile itself, and especially in accountants, it can really make your profile stand out from the competition because they have this great visual. You've got images and information about each of the services you provide. Take each of the services you provide, build them out as products.

Aidan Ormond:
What about the Q&A section?

Darren Shaw:
This is a huge one that is often overlooked, which is the Google Q&A section. There's a section on your Google Business Profile for people to ask questions and for the business to answer, but almost nobody ever asks those questions. My advice to every business is to populate those Q&As yourself, and then you actually get to control the conversation. Ask the question like, here's a great one that should be number one on your profile. Why should I choose your accounting firm over someone else? And you can answer that question yourself. You can ask the question and answer yourself, take your frequently asked questions from your business and populate the Q&A section of your Google Business Profile. That can have a huge impact on conversions, convincing more people to pick up the phone and call you instead of the next one on the list.

Aidan Ormond:
Miriam Ellis, she recommends using really nice imagery in your Google Business Profile. What are your thoughts on that?

Darren Shaw:
Yeah, a hundred percent actually. The photo section is super valuable. And also videos. Videos are amazing because they auto play in the Google Maps application. If you have the maps app on your phone and you're flipping through accountants and one of them has a video, that video will auto play in the results. It's super eye-catching, draws you in. Getting some videos and absolutely adding photos. Google can see what's inside the photos through their artificial intelligence. It's called Google Vision AI. And if you have photos of calculators and those kinds of things, it can help associate your business with accounting and Google can actually pull that out of your photos. It can help sort of create those keyword associations with your Google Business Profile. And let me just give a shout out, Miriam Ellis is one of my all-time favourite people in local search.

Aidan Ormond:
You touched on AI there, Darren, and this is something that we've been speaking a lot about in accounting and finance. Is there any relationship to local SEO with say, ChatGPT or any other AI tools that are out there?

Darren Shaw:
There isn't really a direct AI to SEO connection. It's more like we can use it to help our work. One great use is to respond to reviews. There are lots of tools out there now that have a AI autoresponder where you click it, it gives you the text, like it basically pulls from the review, gives you the text, and then you can edit that before you hit submit and respond to reviews. Now, I would always caution people to never use completely AI generated content on their website, but it can be very helpful to start it and then you edit it and add your own voice to it, add your own insights to it. Otherwise, it just looks like everybody else's content, and it will not rank. It's really helpful to start it, but then make it better. You got to make it better. AI is being used in a lot of ways to improve processes, speed up work, remove some of the grunt work, and you can definitely look at this list on the local search ranking factors, which will be linked in the show notes. There's a section called How Local SEOs Are Using AI, and you can see some really interesting ideas there.

Aidan Ormond:
Going back to the Google Business Profile, how important is consistency? For example, if I write my address a certain way, but it's listed different ways, will Google get confused if the listings don't match?

Darren Shaw:
I love that question because citation consistency is actually one of the biggest local SEO myths. It's just been carried on from the earlier days of local SEO. In the early days, Google had a hard time giving you credit for a mention of your name, address, and phone number, unless it was kind of a perfect match. If it wasn't a perfect match, you wouldn't really get the benefit of these additional mentions on the internet. But now, I think it was about 2015, Google switched to what's called a knowledge graph of entities. And entities can easily be matched with partial match. If your name is the same and the phone number's the same, but the address format is slightly different, no problem. It's okay. It's only important if you want people to go to the right address. If you have listings on prominent directories that people use, like let's say your address is wrong on Bing, for example, you want to fix that so that people go to the right address, or if it's wrong on Apple Maps, definitely fix that.

Aidan Ormond:
So in other words, don't worry if you write it as road or RD?

Darren Shaw:
Definitely.

Aidan Ormond:
They're still going to understand what it means?

Darren Shaw:
Absolutely. Yep.

Aidan Ormond:
So Darren, after a client contacts you, what is the process that you go through? What do you do to improve their local SEO ranking and what are the results that your clients see?

Darren Shaw:
We typically start every client going through a process where we audit their Google Business Profile, we audit their website, and then we make a prioritised list of all the things to optimise for. The ones that actually impact rankings, those are kind of the first thing that we hit. Then on the Google Business Profile, we do all the other things that we mentioned. Populating the Q&A section, populating the product section, creating Google posts, and we create Google posts weekly for our clients. Those posts help drive direct conversions. We try very hard to get photos and videos from our clients when they'll give them to us and we try to guide them on how to do that. Then we also implement a review strategy, so that always has a very positive impact. Then we get to work on the website, and the website is optimising the title tags, optimising the copy, usually writing more copy. Sometimes we identify all these excellent services that they offer, but they don't even have a page on their website about that. Our team will work with them to create these pages. We write the content and we build out these pages of their website. Over time we see this really huge lift. As the reviews go up, as the content goes up, as the optimization is improved, basically their rankings will increase. Then when you have better rankings, better visibility, you end up driving way more calls and leads from Google.

Aidan Ormond:
We've been talking about the importance of local SEO as we move forward. How important do you think local search will be over the next few years?

Darren Shaw:
Yeah, that's a really interesting question, and especially in terms of how search is changing because of AI. We see search changing from a list of results to one answer. If you ask Google a standard question before it would say, "Here's a bunch of websites that are kind of answering that question." But as we shift to a model like ChatGPT where you can actually just get the answer, you don't really have to go digging through the search results. I feel that local SEO is interesting in that it's more protected from that. I think local SEO potentially should grow to a much larger discipline than SEO itself because one, there's millions more businesses that are interested in ranking on Google. And two, because you can't get a one answer when you're searching for a local business, you need to see multiple answers. You need to be able to look through the results. I actually think local SEO is set to explode over the coming years.

Aidan Ormond:
And I guess that's the whole thing with ChatGPT, it seems to be very much a question and answer system rather than providing a list of results. But local SEO is a system that lets people sort through the results and to make a final decision on.

Darren Shaw:
Yeah, absolutely. And I think that you kind of need to manipulate ChatGPT that way too. You can't just trust the first answer it gives you, especially not right now. It'll get better. And as it continues to get better, it'll be interesting to see, whereas in local Google is king and I don't see them losing their seat for a while.

Aidan Ormond:
And Darren, this Google Business Profile, is it something that businesses can set and forget or is it something they should be continually working on?

Darren Shaw:
Yeah, well, a lot of businesses do set and forget it, and I think that's a huge mistake because there is opportunities all the time coming up in your Google Business Profile. One, Google's adding new categories all the time. Google is suggesting new services all the time, so you should definitely get in there and be looking at those at the very least. But two, you should always be adding Google posts. You want to keep things fresh, you want to keep new things up there for people to look at. Google posts actually gets rid of your posts after six months, so if you're not regularly posting, then your post section can look empty. When you have new questions that come into your business, you should add them to the Q&A section. You should always be adding new photos and new videos. Yeah, it's definitely not set and forget. And I think the businesses that take the time to continually manage and optimise their Google Business Profile are the ones that really stand out and they're going to get the most out of local search, especially compared to the competition. And accounting is a little bit wide open right now. Accountants are one of the industries that is a little slow to adopt this, adopt local search. If you do take the time to do this and you do optimise your profile and you do continue to manage it and make it stand out, you really are going to stand out from the competition.

Aidan Ormond:
Well, I think we could chat about this all day, but I think we're going to have to wrap it up for the moment. Was there anything else you wanted to say?

Darren Shaw:
I do encourage people to check out the local search ranking factors. It's a very helpful resource that will explain to you the basics of what you need to do to improve your rankings on Google.

Aidan Ormond:
And we'll add links to your local search rankings factor report in the show notes, as well as links to all the other resources we've discussed today. Thanks so much for your time, Darren.

Darren Shaw:
All right. Thanks so much for having me.

Garreth Hanley:
If you've enjoyed this episode, help others discover INTHEBLACK by leaving us a review and sharing this episode with colleagues, clients, or anyone else interested in leadership, strategy, and business. To find out more about our other podcasts, check out the show notes for this episode. We hope you can join us again next time for another episode of INTHEBLACK.
If you're a local brick-and-mortar business, tune in today. These expert local SEO tips are easy to implement, and they will help improve your online visibility and business growth.
Listen now.
Host: Aidan Ormond, Digital Content Editor, CPA Australia.
Guest: Darren Shaw, founder of Whitespark, a Canadian-based local search marketing company that builds local SEO tools and provides local search marketing services.
For more information, Whitespark has a breakdown of the 2023 Local Search Rankings Factors Report which will help guide your local SEO strategy.
Additionally, you can subscribe to Darren's YouTube channel which has regular local SEO insights.
CPA Australia publishes three podcasts, providing commentary and thought leadership across business, finance, and accounting:
Search for them in your podcast service.
You can email the podcast team at [email protected]