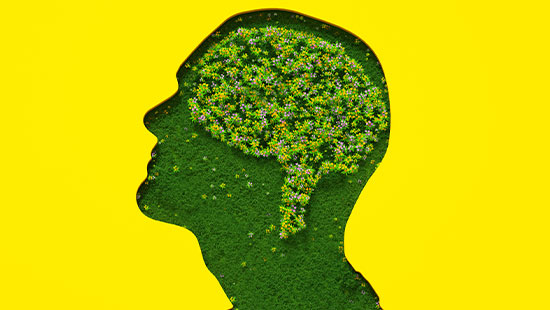 Nicola Heath | October 2020
This article was current at the time of publication.
2020 has been a year of nasty surprises. The combined effects of bushfires, floods, a viral pandemic, and subsequent economic crisis meant that by the second quarter, Australia was in the grip of a recession no one could have predicted.
In July, the unemployment rate hit 7.5 per cent, up from 5.1 per cent in February (in August it decreased slightly to 6.8 per cent). In the April-May period, more than 920,000 organisations and about 3.5 million individuals applied for the JobKeeper payment, with the Australian Government paying out more than $20 billion under the scheme by 23 June.
What will happen to these businesses when the JobKeeper scheme ends in March 2021 is uncertain. Some businesses won't survive. Others will limp through — but at great cost and also likely severely impaired.
This environment has placed tremendous pressure on the mental health and wellbeing of owners of small-to-medium enterprises (SMEs) and their employees, many already struggling with stress management.
The MYOB Mental Health in Small Business Report, published in 2019, found that 56 per cent of small business operators said running their business exacerbated feelings of anxiety or depression. Alarmingly, 72 per cent admitted that they had not sought help.
"Small businesses in Australia have been hit hard by the coronavirus pandemic," says Beyond Blue chief community officer Patrice O'Brien. "We're seeing businesses facing the immediate financial stress of closing down or trying to manage with reduced turnover. Many are applying for government assistance — often for the first time — and dealing with the emotional impact of what is happening. They are also concerned about employees who may be losing their jobs or having to cope with a reduction in hours."
Leanne Faulkner is a small business mental health advocate who contributed to Responding to coronavirus (COVID-19): A small business owner's guide to creating a mental health plan, published by the Victorian Small Business Commission.
She says small business owners should take a proactive approach to mental health.
"All small business owners must have a strategic mental health plan and think of their health and wellbeing as an important business lever, just as you would about having a financial or social media marketing plan," she says.
"As Peter Strong, CEO at COSBOA [Council of Small Business of Australia] says, 'if you don't have a healthy small business owner, then you don't have a healthy small business'."
The role of intermediaries in a professional relationship
An accountant is not a psychologist — no one is expecting you to provide counselling or health advice — but you can offer support within a professional relationship.
First, you should watch for signs of stress, particularly if you know a client is in financial distress.
Faulkner says: "Be observant."
"You might have a client who doesn't seem to be themselves — perhaps they look different, or they're not engaging in conversation."
If you're worried about a client's mental health, she recommends speaking to them about your concerns. "In all my time working as a small business mental health advocate, I've never heard of anyone being offended by having an accountant ask, 'are you OK?'"
It's important to note that if someone appears to be in immediate danger you should accompany them to a hospital emergency department or call 000.
A tool developed by Beyond Blue and Heads Up, Supporting small business owners to improve their mental health and wellbeing at work, offers tips about how to approach the discussion:
First, plan the conversation. Consider whether you are the most appropriate person to raise the issue with the person, research relevant support services, and find a comfortable place to talk.
Be thoughtful, genuine, empathetic and positive.
Listen carefully, be sensitive and don't be dismissive of their situation. Ask questions and repeat what you have heard to show that you comprehend what they have said.
Don't feel you have to offer solutions straight away.
Check with them later, whether it is for another chat or to assist in finding professional help.
Don't expect the person to open up immediately; it might take more than one attempt, or they might be motivated to seek help elsewhere.
Practical advice you can give
In times of stress, business owners often put their needs last. However, self-care is crucial: eating well, staying fit, and getting enough sleep are closely tied to good mental health. Ask about their work-life balance and encourage them to spend time with friends and family and engage in relaxing activities outside work.
Refer them to Beyond Blue resources such as the new dedicated Coronavirus Mental Wellbeing Support Service, a free 24-hour service that includes a section tailored to the impacts on people's work, and the anxiety and depression checklist (K10), a simple tool that can be used to measure whether someone has been affected by depression and anxiety during the previous four weeks.
The Beyond Blue website also features templates for a personal wellbeing plan designed for solo small business owners, and a workplace plan for small business owners who employ staff.
Another valuable resource is a meditation app by Smiling Mind with a dedicated Small Business Program, which aims to help small business owners and staff manage stress, build resilience, and create positive working environments.
When it comes to solving business problems, useful advice includes engaging with the Australian Taxation Office and creditors to resolve urgent issues or speaking to a financial counsellor if appropriate. Other solutions may involve seeking out business mentors, dispute resolution services, or legal advice.
Put yourself first
Anyone who has witnessed a pre-flight safety demonstration knows in the event of an emergency you must put on your own oxygen mask before you try to help anyone else.
The same principle applies to life more broadly. It is essential for accountants and other professional advisers to have their own mental health plan, Faulkner says.
"It's really hard to support someone else if you don't care for yourself first."
Wellbeing support
CPA Australia's Wellbeing pages provide links and information to help you and your staff through tough times