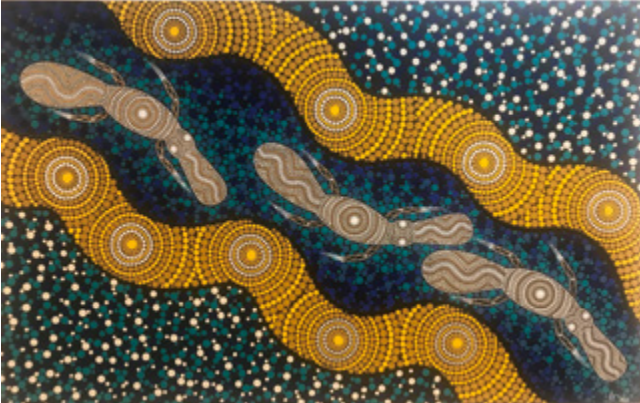 Stakeholder engagement
One of the most significant initiatives has been the creation of an Indigenous Advisory Group (IAG). The group is made up of CPA Australia Aboriginal and Torres Strait Islander members to advise, support and guide our initiatives, ensuring that the voices of our Australian Indigenous members are central to our reconciliation journey.
To help support the delivery of internal and external RAP initiatives, we have also refreshed our existing internal RAP Working Group. The group of 11 employees from all across the business implement and drive the delivery of actions in the RAP.
Understanding our current representation
In addition to the voluntary identification tool when joining as an employee, we also implemented a voluntary identification tool in our Members Profile page, where members are able to identify, if they wish to, helping us to understand our current representation. As of June 2022, there are 72 members (23 ASAs, 36 CPAs and 13 FCPAs) who have self-identified as Aboriginal or Torres Strait Islander – up 13 members this year to date.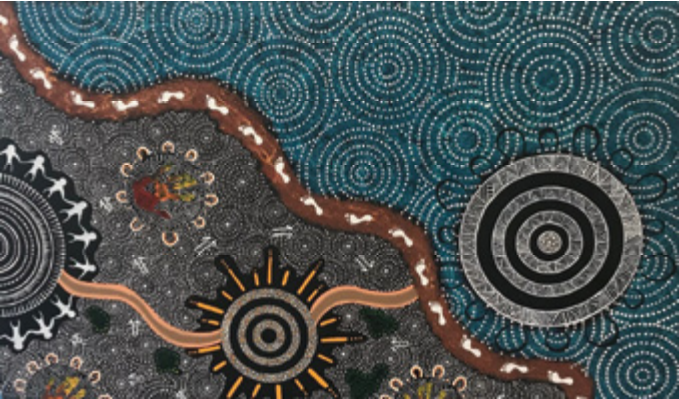 Pipeline initiatives
Our Indigenous Scholarships Program offers five CPA Australia Scholarships every year. In 2021, we were able to award all five for the first time since the introduction of the program. At time of writing, two of the five annual scholarships have been awarded in 2022, and we currently have eight scholarship recipients in the ASA Program. Eleven recipients have successfully completed the program and achieved CPA status.
Partnerships with the education sector are crucial to work together to increase the number of Indigenous Australians entering into accounting and finance pathways.
We currently partner with two university pipeline programs:
The Charles Darwin University (CDU) Pre-enablement Program is designed to increase the number of Indigenous accountants in Australia who, through their profession, enhance their communities. The most recent program was conducted in January 2022, and out of seven participants, six successfully completed the program and entered into the CDU Certificate IV of Accounting and Bookkeeping or Bachelor of Accounting.
The University of Tasmania First Nations Accounting Mentor Program is a joint initiative of the University of Tasmania and CPA Australia, aimed to provide First Nations undergraduate and postgraduate students with support to transition from study into the accounting profession. It provides greater support for First Nations accounting graduates and attracts more Australian First Nation students into accounting. We piloted the program in 2021 and are partnering with the University again in 2022 as we continue to develop and grow this new program.
Promoting accounting through Indigenous role models
As a profession we need to promote accounting and finance to the next generation, including First Nations communities.
In January 2022, two First Nations ASA members were profiled in the Northern Territory Division's campaign, promoting exciting careers in accounting.
In the March 2022 edition of INTHEBLACK magazine, Professor Keitha Dunstan, FCPA, proud descendant of the Mandandanji people of south-west Queensland and Chair of the IAG, was featured on the cover. The profile highlighted Professor Dunstan's career and shared some of her personal journey as an Indigenous woman. She also had some good insights into the future of the accounting profession.
In the July 2022 edition of INTHEBLACK magazine, three ATSI members were featured in the 'x 3' column, describing 'what NAIDOC Week means to me'.
Cultural awareness and education
In March 2022, over 70 members from the Australian Divisional Councils participated in cultural awareness education facilitated by Koorie Trust. The purpose of these workshops was to support participants to learn about cultural protocols, cultural sensitivity, and safety for Aboriginal and Torres Strait Islander People.
During Reconciliation Week in May, and upon recommendation from the Divisional Councillors, CPA Australia hosted an abridged version of the cultural awareness education, presented by Koorie Trust. This joint employee–member event was attended by almost 300 people and focused on the meaning of reconciliation. The virtual event was hosted by IAG Chair, Professor Keitha Dunstan FCPA, and President and Chair Merran Kelsall. This national virtual event complemented local in-person Divisional events. In July, the Families@CPA Network partnered with KidsCo Australia to put on a school holiday program for the families of CPA Australia. Over 50 sons, daughters, nieces, nephews and grandchildren skipped through the doors of the Melbourne office to participate in an immersive Indigenous-themed full-day experience. Their day was filled with education and fun as they explored Dreamtime Storytelling, created artwork, learnt Indigenous dancing and played traditional First Nations games.

Want to learn more about Aboriginal and Torres Strait Islander culture?
We are committed to continuing to engage with each of the Divisions and their relevant stakeholders, to explore and develop new opportunities to help advance reconciliation across our organisation, membership and the broader profession. If you have any questions, ideas, or want to get involved, please contact the Indigenous Initiatives Lead Holly Mataka, or Inclusion and Diversity Manager Morgan McAllister.