Understanding your exam results
Semester 1 2023 results are available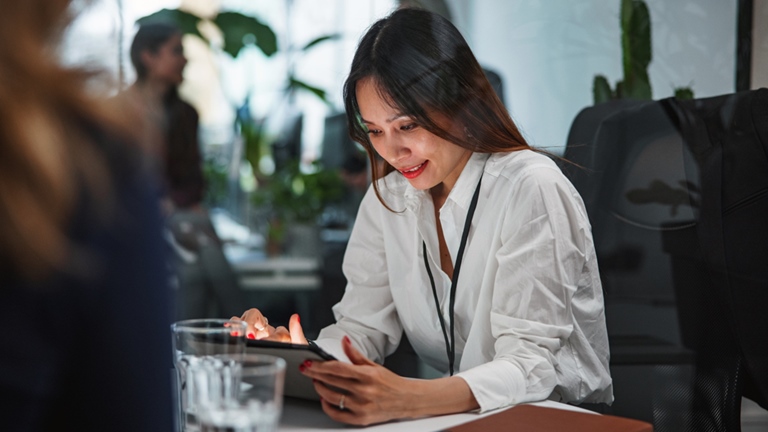 Your scaled score
We use a scaled score model to assess exams. The CPA Program assessment scale has a range of 100 – 900, where:
100 represents no questions answered correctly,
540 represents a passing scaled score, and
900 represents all questions answered correctly.

As CPA Australia uses multiple exam forms for each CPA Program subject, scaled scoring is used to ensure a fair and consistent examination process. Scaled scoring is also best practice for large-scale testing programs as it accounts for potential differences in difficulty across multiple exam forms.

There are procedures in place to measure the difficulty of different versions of your exam and overall performance, which is then used to develop your scaled score and ensure all candidates are assessed equally.

For example, a candidate who scores 50/70 on a relatively difficult exam will likely have more knowledge and skill than a candidate who scored 50/70 on an easier exam. Scaled scoring provides a fair, equivalent score across the different versions.

This means your scaled score reflects your performance and level of competency more accurately than a percentage. We don't report the percentage of correctly answered questions as this wouldn't allow us to analyse your levels of underlying knowledge, ability and skills equally. Similarly, you can't convert your own scaled score into a percentage or raw score, as it won't take into account the difficulty of your exam.

The passing scaled score for each CPA Program subject is set by a panel of CPAs and FCPAs. To do this, the panel analyses:

the minimum level of competency required to pass the subject, and
the difficulty of each question across each exam form.

This passing scaled score becomes the standard for the subject, and the minimum level of competency you will need to demonstrate to pass.

Your score report provides you with your scaled score between 100 – 900 and identifies the passing scaled score of 540. Make sure you refer to your scaled score number, rather than the bar chart itself, to understand your individual scaled score. Don't treat the bar chart as absolute, there is no need to measure it.

The second page of your score report shows your performance across each module. This doesn't show if you have 'passed' a module but instead provides a guide as to how you performed across the exam. We can't provide your personal answers or any other detail about your score, apart from what's given in your score report.

Most members need to complete three requirements to become a CPA:

Your experience
Your CPA Program subjects
Your degree


If you've already completed your experience and degree, and you've just passed your final subject, our team will review your profile and you'll be notified of your new CPA status via email. This can take a couple of weeks from when you receive your result, so please be patient. We'll let you know as soon as possible.

If you became an Associate member via a Mutual Recognition Agreement, you may also need to complete the professional development course Better practice in governance and accountability in order to advance.

If you believe you're eligible to advance to CPA status but haven't received notification from CPA Australia within a month of finishing your requirements, please contact us.

Failing can be a very upsetting experience, but don't be disheartened. Reflect on your semester and study habits, and plan how to improve your chances of success in the future:

Review your candidate exam report to identify your areas of strength and weakness in the exam by referring to your performance across each module. Use this to target your studies.
Apply each module to real life, and engage with the resources provided in Guided learning, such as the module quizzes, mid-semester test and practice exams.
We recommend re-enrolling in the same subject in the upcoming semester. Delaying your enrolment can cause anxiety, and you'll be able to quickly apply your learnings from your exam experience and candidate exam report.
We also suggest enrolling in only that subject next semester, even though we know it's tempting to add another. While you'll have some experience with the subject, it's best to set aside enough time to complete it as if you had never seen the content before – this means reading every page, making summary notes, and completing any quizzes or practice exams.

Due to the rigorous procedures we use to determine your result, we have a firm policy that we do not remark our exams.

These rigorous procedures include:

all candidate responses to multiple choice questions are scanned and marked electronically
all results are reviewed to ensure there are no discrepancies or errors
written responses are marked by independent experts (who are CPAs or FCPAs) and other senior subject matter experts. Scores are reviewed throughout the marking process to ensure accuracy and consistency
marks are not deducted for incorrect answers or for poor grammar or spelling
a psychometrically sound and defensible process of setting the pass mark

We do not fail a set percentage of candidates each semester, nor do we fail candidates intentionally. If you meet or exceed the passing scaled score, you pass. This means, if each and every candidate were to meet the passing score, we'd pass everyone.

If our failure rates seem to be at a consistent percentage each semester, it's simply that a similar number of members have not met the passing score.

We demand a high standard from our Associate members. Becoming a CPA is a mark of your professional expertise and so we expect all members to demonstrate a high competency in our exams.

In addition to your online results, each semester we also provide an academic transcript.

We dispatch academic transcripts roughly three to four weeks after results are released. This means you can expect to receive your copy in the mail approximately four to six weeks after you've received your result online.
Understanding Your Exam Result
Hi there, and welcome to this short video explanation of how to understand your CPA Australia exam result.

Why does CPA Australia use scaled scoring?

Each semester, CPA Australia delivers thousands of exam appointments across the world to offer you flexibility and choice when scheduling your exam.

To enable this flexibility, and to ensure all candidates are assessed fairly, CPA Australia produces multiple versions of each exam. This means, even though you only sit one exam per subject, there are actually multiple exams with different questions that may examine different learning objectives.

While all exams are carefully constructed to minimise variance, it's not possible for all versions to be completely equal.

This means the marking process must take into account the possibility of different difficulty levels across the same subject, to ensure that scores from different exams demonstrate the same level of knowledge and competency.

For example, a candidate who scored 50/70 on a difficult exam will likely have more knowledge and skill than a candidate who scored 50/70 on an easier exam.

That is why we use scaled scoring, as it accounts for potential differences in difficulty across exams and ensures a fair and consistent examination process. Scaled scoring is also considered an industry standard and best practice for large-scale assessments.

How is the passing score set?

The passing score for your exam is established through a psychometrically valid standard-setting process.

During this process, a panel of subject matter experts determine the minimum level of competency required to pass the exam. After evaluating the difficulty of each question and the knowledge and skill required, the panel sets a raw score (or passing score) for a particular exam.

In consultation with assessment experts and psychometricians, we use a statistical process to maintain this same passing standard across all exam versions, to enable a meaningful comparison of candidate performance. This process is called test equating.

Test equating measures the difficulty of each exam version and adjusts the passing score, so that the same level of competency is reflected in the passing score, regardless of the difficulty of the exam.

The passing scaled score for our exams is 540. This is considered the minimum level of competency to pass.

The benefit of a scaled score, and why CPA Australia uses this methodology to report exam results, is that it reflects a candidate's performance across exam forms and different administrations. Candidates who have also previously failed a subject can use their scaled score to determine how their performance has changed.

CPA Australia does not share raw scores or percentages, as they do not provide meaningful information about your exam performance. While a raw score or percentage may reflect the number of questions answered correctly, it does not account for the difficulty of the questions answered, whether the candidate has passed or failed, or the difficulty of the exam version compared to others.

It's also important to remember that your score within the scale range reflects the level of competency you demonstrated in your exam. You cannot use your scaled score to determine the number of questions you answered correctly.

Passing a CPA Australia exam is based on your overall performance across the entire exam. Your Candidate Exam Report will outline your scaled score, alongside your grade and an indication of your performance against each of the modules in your study guide.

We hope you found this video explanation helpful in understanding your CPA Australia exam result. Just remember:

Scaled scoring helps make sure your subject knowledge is assessed fairly; regardless of which version of an exam you sat, your scaled score represents your ability in a subject, not the number of correctly answered questions, and you can check your exam performance by module in your Candidate Exam Report.

We hope you receive the exam result you're hoping for.

For more information, visit cpaaustralia.com.au/results
The Special Consideration Committee is made up of external individuals who are both CPA Australia members and senior academic staff from the university sector.
Applications for special consideration will only be considered by the committee if you:

sat the exam
failed
your scaled score falls within a specific range below the 540 pass mark.

If you meet these criteria, the committee will consider your circumstances and may upgrade your 'fail' to a 'pass'.

Being eligible for Special Consideration does not guarantee your 'fail' result will be upgraded.

If you receive a fail grade and your scaled score sits outside the limited range, your consideration will not be reviewed by the committee, and your results won't change. This means the success of your application isn't based on the severity of your condition or incident.

In line with the exam marking process, the special consideration process is confidential, and the committee's findings will not be released. Applications are reviewed before the official release of exam results – as such, please be reassured that your published result is your final exam result.
Marking your CPA Program