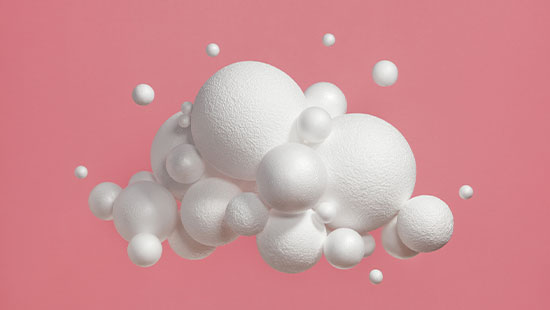 Nick Stride | April 2022
This article was current at the time of publication.
CPA Australia's 2021-2022 Asia-Pacific Small Business Survey underscores an urgent need for New Zealand small businesses to improve their digital capability. The findings came amid signs that the COVID-19 pandemic has spurred some business owners to action.
The results also reinforce the need for accountancy practitioners to step up to the changing nature of their role, says CPA Australia's New Zealand Head of Country, Rick Jones.
The need for investment in small business technology
In New Zealand, 310 firms with 20 or fewer employees were surveyed as part of a wider survey of 4252 businesses in the 11 Asia-Pacific economies where CPA Australia has members.
Results revealed that 35 per cent of New Zealand firms earned no revenue from online sales in 2021, compared to a survey average of 19 per cent, and just 1 per cent of businesses in Mainland China.
Nearly one-third (30 per cent) made no investment in technology, compared to just 5 per cent of surveyed businesses in Vietnam.
Only 40 per cent of New Zealand firms reported receiving more than a tenth of sales through digital payment technologies such as Apple Pay or PayPal, compared to a survey average of 65 per cent.
And almost 37 per cent did not use social media for business purposes, compared to the survey average of 17 per cent.
"The COVID-19 pandemic has shifted consumer behaviour permanently towards online and e-commerce," Jones comments.
"The slow uptake in New Zealand has been a regular theme for this survey. It's likely many businesses simply don't understand how to apply such technology in their business and don't have the personnel to start moving to digital.
"Small businesses need to know where to go and who to turn to."
Increasingly, says Jones, that role was falling to accountants as business advisers of first resort.
Expanding roles of public practitioners
"Traditionally, practitioners have been seen as tax advisers, not go-to advisers on social media or payment platforms. Now, they're being asked much more," notes Jones, who says CPA Australia has been working hard to provide members with resources.
"They can't just click their fingers and become experts in this space."
MY FIRM.MY FUTURE., CPA Australia's suite of resources, offers an array of webinars and online workshops, with more to come.
Resources range from one-hour sessions to free online short courses on, for example, cybersecurity or digital capability, to 20-hour courses providing "micro-credentials".
CPA Australia is also advising and collaborating with the New Zealand Ministry of Business, Innovation and Employment in its Digital Boost initiative.
The program is driven by groups comprising officials and private sector tech experts and aims to provide managers with little understanding of the digital world with "short and sharp" information on building competence and confidence through webinars and workshops.
Green shoots of innovation
Despite showing New Zealand as being behind the Asia-Pacific pack, the survey turned up some encouraging signs.
Looking ahead to this year, a higher percentage of small businesses intend to invest in or undertake activities that characterise growing businesses, including e-commerce, innovation, social media use, exporting, and improving customer satisfaction.
Of firms surveyed, 28 per cent expected to increase employee numbers – below the wider survey average of 40 per cent, but up sharply from 11 per cent in the 2020 survey (looking ahead to 2021).
More than 23 per cent expect to innovate – introduce a new product, service or process unique to their market or to the world – in 2022, up from fewer than 9 per cent in 2020.
Some 18 per cent said they will seek external funds – up from 9 per cent in 2020 – and more than 41 per cent said they expect it will be easy or very easy to raise finance – up from 26 per cent the year before.
Interestingly, 61 per cent of those who accessed finance in 2021 said they found it easy or very easy to do so.
What do the results tell us?
CPA Australia's New Zealand divisional president Angus Ogilvie notes New Zealand's poor ranking in online sales was probably due to the country having a very high proportion of mature business owners that have established relationships with their existing customers.
"They are not in growth mode and see no need to invest in digitalisation of the sales and marketing of their products or services."
Rick Jones, however, highlighted that a lack of investment in digital is likely to have negative impacts on future revenue and business valuation.
The increase in optimism about the ability to raise finance in 2022 sat oddly with the survey's findings on sources of external funds in 2021.
Some 45 per cent of firms received external funds in 2021. Of those, only 25 per cent said they sought funds for business growth, while 40 per cent said they sought funds for business survival.
New Zealand was the only market in which "government grant or funds" was the most cited source of finance. Only 24 per cent said a bank was their main source of finance.
Ogilvie says it seems unlikely businesses will this year be able to secure the wage subsidies offered by the government in 2021.
And there was little reason to think banks would extend funding to businesses that had relied on government grants for survival.
"This is a persistent problem for small businesses. They can't get bank loans unless they put the house up."