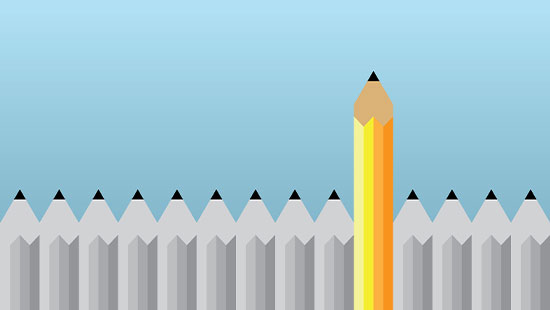 Helen Hawkes | September 2022
This article was current at the time of publication.
Like many other trades and professions, accounting is suffering a skills shortage and wages are on the rise.
For smaller practices hoping to compete for quality candidates in a tight labour market, building and promoting a clear brand vision and voice can differentiate them in the eyes of jobseekers, says Director of specialist recruitment agency Robert Half, Andrew Brushfield.
Creating emotional rapport through a strong alignment of values and vision, as well as communicating the "culture fit" in a job ad will hopefully land the preferred candidate.
Here are five factors to consider when advertising a key position.
Offer workplace flexibility
"If you were to advertise a full-time in-office job with no flexibility right now, I don't think you'd get any applicants," says Managing Director of Auckland-headquartered Generate Accounting, Angus Ogilvie FCPA.
Post-COVID lockdowns, many staff are no longer willing to commute long distances or to work hours that don't fit their personal life.
"Radical flexibility" is about empowering employees to feel autonomous by providing flexibility in all aspects of work, not just when and where they work, according to research by Gartner.
Even finance and accounting firms that have secured staff may have difficulty retaining them if they don't compete with other organisations expanding and reinforcing hybrid work offerings, Brushfield warns.
"Anecdotally, accounting candidates consider that the extent to which a company supports flexibility is indicative of their wider approach to work-life balance and employee wellbeing," he says.
Tell candidates where the job can lead
Promote clear progression pathways, discuss the long-term potential for the role or candidate, and demonstrate that the current leadership proactively supports employee training and development, Brushfield adds.
Talking about ongoing projects or company growth plans can also add depth to a job ad.
Principal of specialist employment law firm 3D HR Legal and author of the book Homeforce, Jo Alilovic, who works with businesses to achieve an engaged workforce, says: "Potential employees are most interested in how you are going to help them develop as a person and a professional.
"It's not about [becoming] a partner in 10 years, it's about mastery, as well as interesting, varied and challenging work.
"People don't want to just be on a ladder and they are much more conscious of burnout and work-life balance."
Millennials in particular seek higher meaning, as well as a shared sense of purpose on societal or cultural issues and staff are now quick to leave roles they discover aren't as described.
If you're a small firm, make it personal
An accountancy practice with few staff may not be able to compete with larger firms on the number of clients a hire is exposed to, or even the number of colleagues from whom to glean knowledge.
However, their size may mean employees do a wider variety of work, or that they get more access to the manager of the business who has knowledge and experience to pass on, Ogilvie says.
"They're also nimbler since they don't have a cast of thousands to consult, particularly in a firm where there's a single partner or director, and that can result in a more satisfying workflow."
Today's accountancy prospects prefer being seen as "people" rather than "employees" and it's here that smaller firms may have the upper hand.
"A small firm can offer a close-knit environment where everyone is dedicated to creating a great place to work together and the team dynamic is strong," Alilovic believes.
MY FIRM. MY FUTURE. Attracting and retaining staff
Discover more about attracting and keeping the best through this learning module.
Get the money right
"Research shows almost six in 10 finance employers use signing bonuses to attract talent," Brushfield notes.
"Many leverage signing bonuses to cover the bonuses a candidate may lose if joining their team outside of the typical mid-year or end-of-year review periods or to cover a salary gap if the new employer cannot meet an individual's salary expectations."
According to Alilovic, there's also now an expectation that salary will be competitive and not something to be negotiated.
"Finance professionals don't think, well, it's really low paid but there are other benefits," Alilovic says.
A lucrative salary is also a key differentiator when seeking candidates with in-demand skills such as Python, business intelligence, predictive analytics, or advanced Microsoft Excel capabilities.
Watch your language
Don't discriminate, don't be glib – especially about your values or purpose – and don't say you offer flexibility if that means for one day a week you're allowed to work from home.
"Not being truthful can result in dissatisfaction and increased staff turnover," Alilovic emphasises.
Generic job descriptions or broad responsibilities won't attract a candidate in the same way a comprehensive vision for the company and the role it's offering will.
Also, writing an Employee Value Proposition can assist you with job descriptions, your business website, the interview process, and even when drafting letters of formal employment.
What is an Employee Value Proposition?
An Employee Value Proposition (EVP) is the set of benefits you offer employees in return for the skills, experience, and qualities they bring to the position.
"A strong EVP should cover – at a minimum – compensation, benefits, career development, and company culture," Robert Half's Andrew Brushfield says.
It should include:
The remuneration and bonus scheme
Flexible working arrangements
Insurance
Wellbeing programs
Training allowances
Employee assistance program services
Training and development
Career pathways
International mobility
Diversity and inclusion and environmental, social and governance (ESG) efforts
Corporate values
Efforts to support working families
Staff events and team bonding
Work-life balance initiatives