Curated to offer accounting, finance and business professionals a well-rounded perspective of global trends and ideas, the program also identifies opportunities overcome local challenges.
Recognising personal priorities and responsibilities, all sessions will be accessible during the OnDemand period up to Friday 1 December 2023, including the sessions from the
live program
.
Leadership and business insights
Strategic insights on simplicity, creativity and trust in business and finance.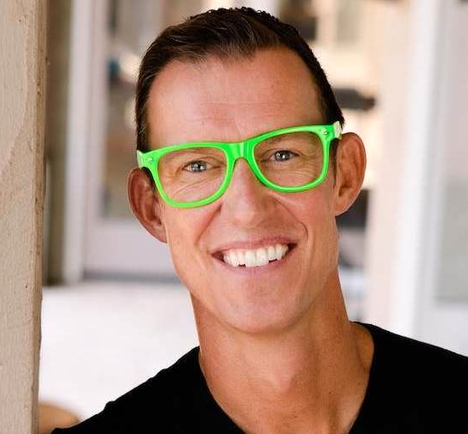 PR02: Digital leadership: from future fit to focus
Erik Qualman, Author of Socialnomics

In our fast-paced, digital world, the true separator between the victors and the vanquished lies in the mastery of focus. While technology constantly evolves, human nature remains steadfast. Successful individuals know how to value impactful goals while businesses fail from a lack of focus, misdirecting their time into the wrong buckets. Join Erik Qualman as he unveils the power of maintaining focus while being versatile to help you soar to new heights of success.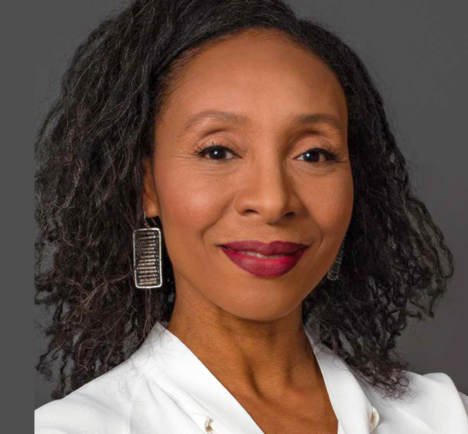 PR03: Scaling value through creativity and foresight
Natalie Nixon, Creativity Strategist

The future of work will require more than a familiarity with virtual reality, big data, and AI. It will need people with a heightened creative capacity. As the lines between technology and humans blur, we see the emergence of work environments steeped in trust and creativity becoming crucial. Join Natalie Nixon as she unveils simple strategies to embrace the future of work and outlines three shifts every organisation must adopt to stay nimble and adaptive.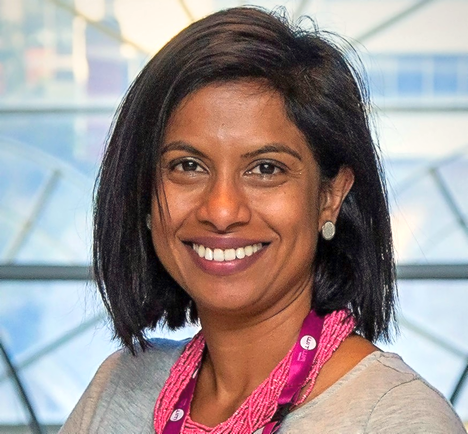 PR05: Unveiling the strategic value of cultural intelligence
Anoushka Gungadin, Cultural Intelligence Expert

Today's world requires us to decipher not only the explicit but also the unsaid. As the world grows more diverse and interconnected, cultural intelligence becomes an indispensable tool for individuals, leaders and organisations. Cultural Intelligence (CQ) uncovers the art of understanding, valuing and navigating cultural differences in a variety of contexts. Anoushka will explore how CQ can help build trust and inclusion in your circle of influence.
Operational excellence
Improving ways of working and leveraging advances in transformative technologies.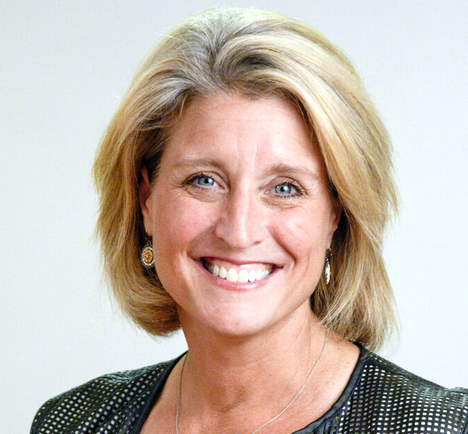 PR01: Why simple wins
Lisa Bodell, CEO, FutureThink

Set to challenge our preconceptions about complexity in business and life, acclaimed thought-leader and futurist Lisa Bodell will draw on her extensive experience to demonstrate how simplicity can lead to greater efficiency, more effective communication, and sustainable innovation. In embracing simplicity as a powerful tool, Lisa will deliver a compelling case for why it is the key to success in any endeavour, driving positive change in your life and organisation.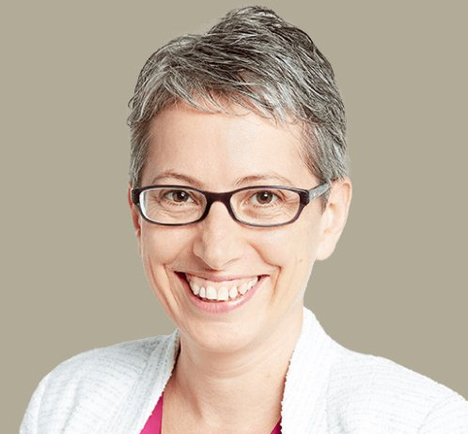 PR04: How generative AI can enhance finance and accounting outcomes
Inbal Rodnay, Technology Strategist, Theory and Motion

Get prepared for the transformative impact of AI in the accounting profession. This session explores the practical implications of AI and how it redefines strategic advice and insights for finance and accounting teams. Discover how use cases on how generative AI can enahce your skills and to position yourself as an AI-ready accountant.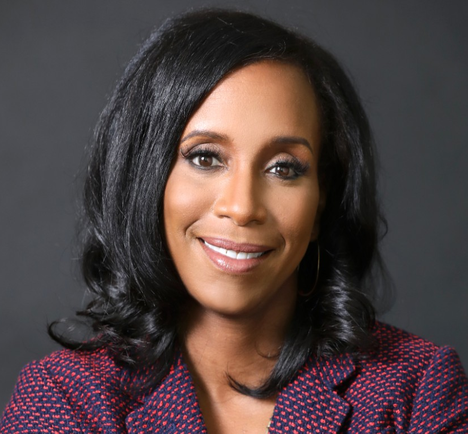 PR06: Cultivating ethics and trust in business and accounting
Kelly Richmond Pope CPA, Forensic Accountant

Cultivating trust with an organisation is a linchpin to long-term success. It fuels employee motivation and rallies them around a shared mission. When trust is broken, the aftermath can cause unrepairable damage. Join Kelly Richmond Pope as she explores lessons learned from trust breaches by dissecting several fraud cases. By identifying the overlooked red flags, we can learn valuable insights on how to foster strong, trust-filled organisations and teams.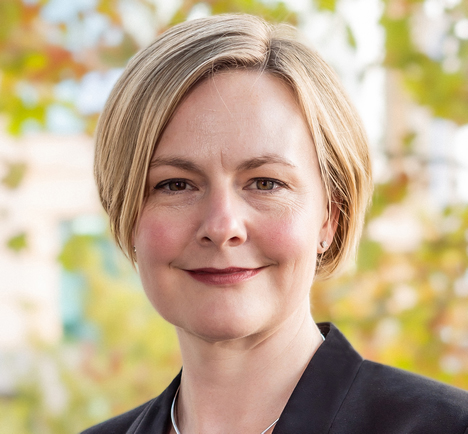 PR07: Ensuring accountability and trust in public finances and performance
Caroline Spencer FCPA, Auditor General for Western Australia

More than ever, integrity bodies, especially long-standing audit offices, play a critical role in a healthy and thriving democracy, providing the Parliament and community with independent assurance across a range of government administration. Drawing on her unique perspective as Auditor General for Western Australia, Caroline will discuss why accountability and trust is so important and what can be done to rebuild trust if it is broken.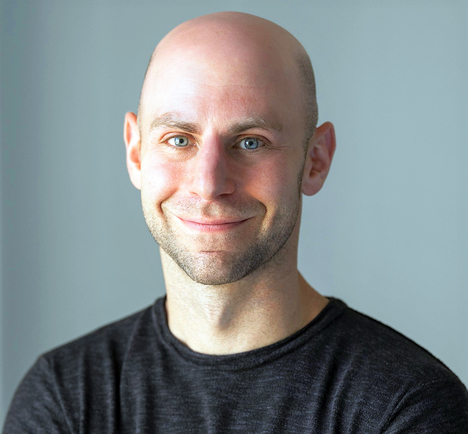 PR16: Making it safe to speak up
Adam Grant, Organisational Psychologist

Join Wharton's organisational psychologist and bestselling author, Adam Grant, as he examines how leaders build psychological safety. Drawing on his vast experiences working with organisations – ranging from tech giants and professional services to government bodies and military units – Adam will highlight how leaders and managers inadvertently build cultures of silence and explore what it takes to unlock the power of voice within an organisation.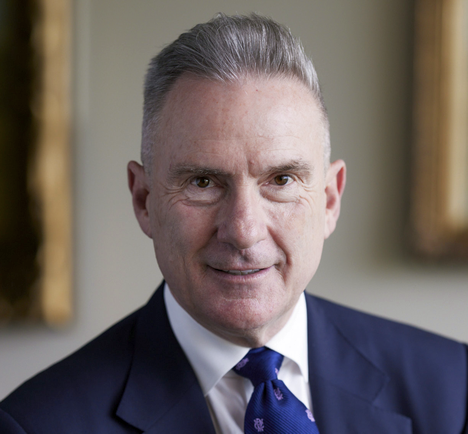 PR20: Aligning business and strategy to deliver better value
Neil Wilson FCPA, Company Director and Advisor

Neil will share his insights and help you discover how to harness data to solve complex problems. Learn how to approach complex problems and apply different data sets to solve them, and the importance of correctly assessing the why, what and how to get to the core of the problem you're trying to solve.

Moderator: Luke Hannan
Personal leadership
Inspirational insights for personal growth and self-leadership.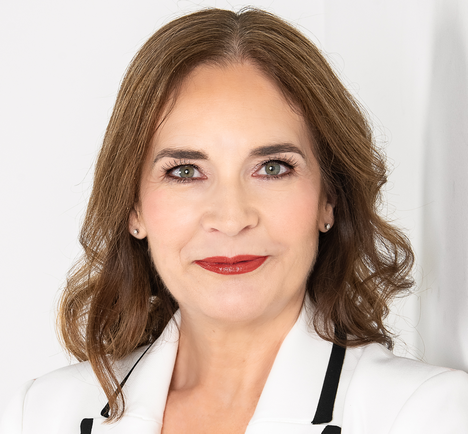 PR08: How to become a more versatile leader
Dr Stacey Ashley FCPA, Leadership Visionary

In the ever-transforming landscape of leadership, the past few years have redefined our expectations. Leadership is no longer solely about decision-making, or strategising; it's about adopting a more comprehensive, and humanistic approach. This session will unpack embracing Big Leadership, highlight the potential repercussions of remaining stagnant and providing practical strategies and ideas for adopting this novel approach.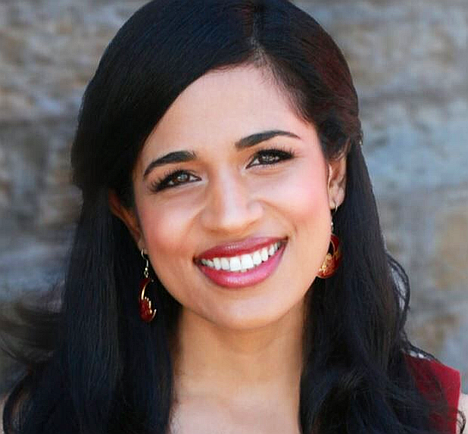 PR09: Using science-based strategies to navigate change
Dr Maya Shankar, Cognitive Scientist

Change is inevitable, but it can also be challenging and stressful. How can we cope with change and use it as an opportunity for growth? Maya Shankar, a behavioral scientist and former White House advisor, will share some science-based strategies to help you navigate change with confidence and resilience. Whether you are facing a personal or professional transition, this session will teach you how to reframe your mindset and thrive in a changing world.

Moderator: Suzanne Waldron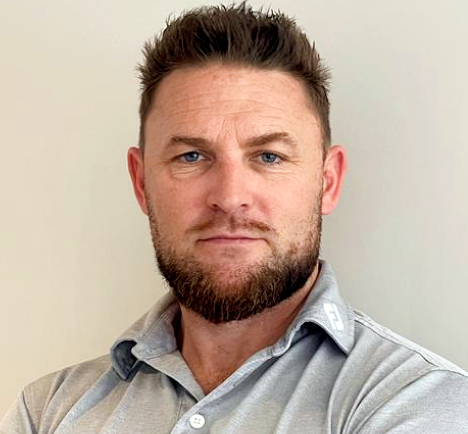 PR10: A fearless approach to growth
Brendon McCullum ONZM, England Cricket Coach

Brendon McCullum ONZM is known for his fearless batting style, which earned him the nickname "Baz." In this session, he will share his insights on how to adopt a fearless approach to growth. He will reveal how he overcame his doubts and fears, how he developed a positive mindset and inspired his teammates to perform at their best.

Moderator: Mark Howard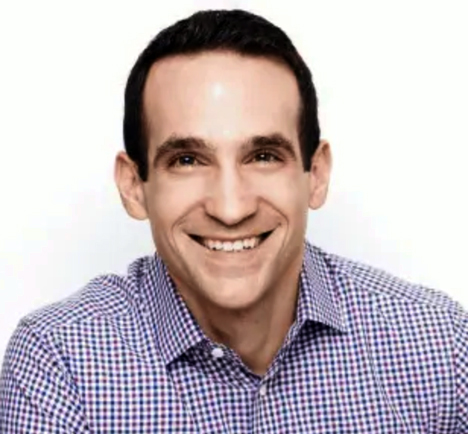 PR11: Indistractable: How to control your attention and choose your life
Nir Eyal, Behavioural Design Expert

Ever get the feeling you're bombarded with too many pings, dings, and rings? You're not alone. In an age of ever-increasing distraction, technological and otherwise, how can business leaders do their best work? Nir Eyal, bestselling author and former Stanford Lecturer, provides the antidote to the current distraction crisis. Learn how to master what he calls, "the skill of the century", the power to be "Indistractable".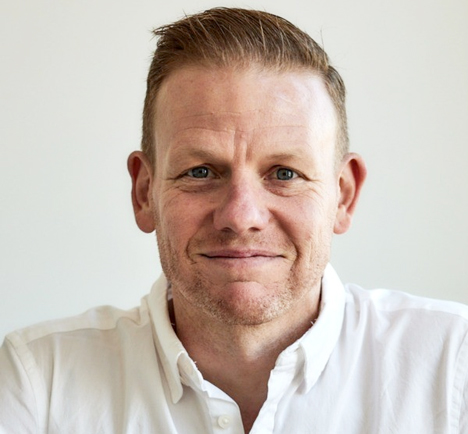 PR12: Unlocking success in a creative business environment
Jonathan Dent FCPA, Chief Financial Officer, Design Crowd

While many believe finance and creativity are worlds apart, an increasing number of finance professionals are redefining their role and indeed profession. Learn from one such individual, Jonathan Dent FCPA, the CFO at DesignCrowd, as he explains how he seamlessly merged the intricacies of accounting with the fluidity of a creative landscape. Gain an insider's view of the strategies, challenges and innovative solutions employed by Dent to maximise his skillset and thrive in a new environment.

Moderator: Aidan Ormond, CPA Australia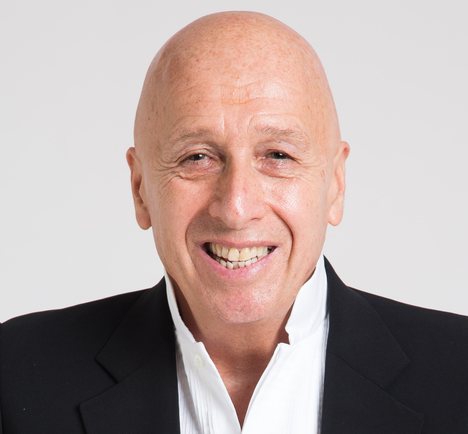 PR17: Creating innovative opportunities in Asia and ASEAN Markets
Dr Allan Zeman FCPA, Chairman, LKF Group

Allan shares his insights on how to be agile and versatile in the face of changing local and global economic and social conditions. He also reveals how he taps into the potential of the Asian market, to create innovative and profitable ventures.

Moderator: Aidan Ormond
ESG, policy and global economy
ESG initiatives and economic trends shaping the global business landscape.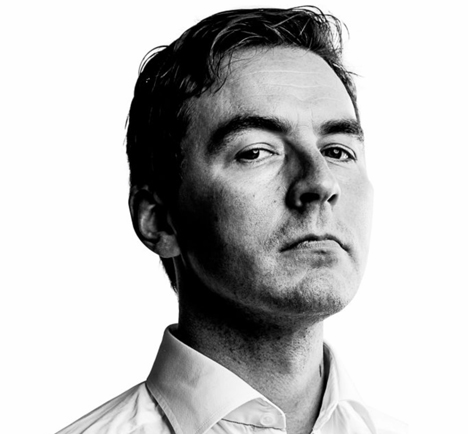 PR13: Global economic insight
Stephen Kinsella, Professor of Economics, University of Limerick

Betting against the West has become fashionable, but only for those who bet with others' money. Yet, for the moment, the scales of power and progress lean towards the West, even as the East modernises. This talk will delve into these influential forces, equipping attendees with a framework brimming with actionable knowledge. Gain a new perspective on how to adapt when the course of these forces inevitably shifts.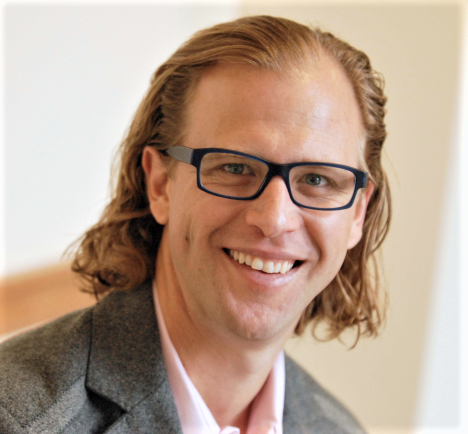 PR14: Insights for navigating rocky economic shores
Justin Wolfers, Professor of Economic and Public Policy, University of Michigan

Professor Wolfers draws together the key economic trends affecting Australia, Asia, and the United States, and from each of the identified trends, draw deeper lessons for CPAs who must navigate these rocky shores. This talk brings you up-to-date on not just the latest macroeconomic trends – and help you forecast the next few years – but leave you with a toolkit you'll be able to use to help chart your own way forward.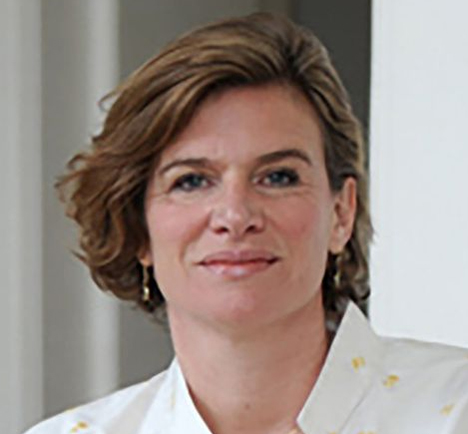 PR15: ESG outcomes
Prof Mariana Mazzucato, Global Economist

Mariana shares how we can achieve improved ESG outcomes through deeper private and public partnership and collective innovation.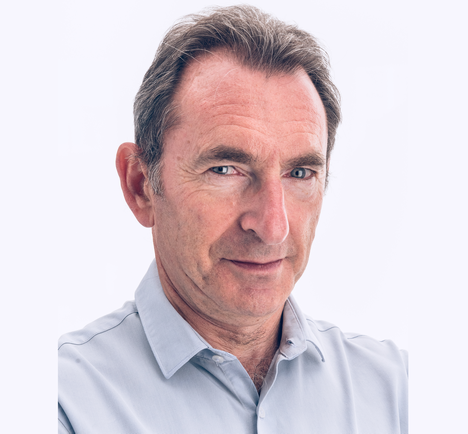 PR19: How financial leaders can navigate shifting stock market winds
Stephen Clapham, Founder, Behind the Balance Sheet

Many of the major macro-economic tailwinds enjoyed over recent decades are likely to reverse, creating a very different environment for investors and companies. It's not just interest rates - demographics and globalisation are but two of the forthcoming headwinds. This will create fundamental change for every company, investor and manager. Recognising the challenges will help you to navigate difficult stock market currents. Join Stephen to learn how to better navigate these shifting stock market winds.

Moderator: Luke Hannan
More about the speakers
Find out more about the global thought-leaders delivering their insights via CPA Congress 2023's flexible OnDemand platform.
Leadership and business insights
ESG, policy and global economy