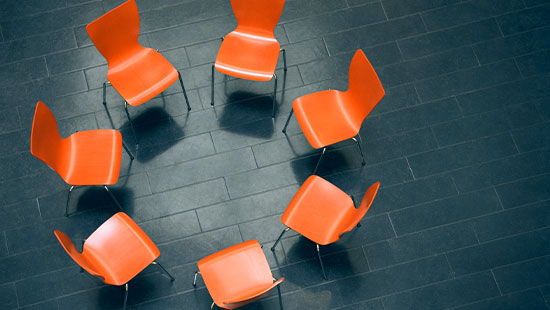 Susan Muldowney | March 2022
This article was current at the time of publication.
When Australia and Zealand closed their borders in March 2020, they slowed the surge of COVID-19 and shut off a steady supply of international workers.
For accountants in public practice, the timing couldn't have been worse. The pandemic caused a sharp increase in their volume of work and a decline in the number of people to meet the demand.
Hugh Zimmerman FCPA, Director of Galluccio Griggs, is experiencing the staffing challenge firsthand. In February this year, the Perth-based practice of 20 accountants was seeking to recruit a specialist superannuation accountant, as well as an all-rounder with about five years of experience.
"Superannuation roles, in particular, are hard to recruit for at the best of times, but it's particularly tough now because there's a smaller pool of people," Zimmerman says. "But the shortage of accountants is hitting the regional areas a lot harder than the cities. They used to be able to attract international workers who were aiming for permanent residency, but the border closure[s] put more pressure on them."
Staffing challenges
The highly publicised skills shortage is playing out across the Australian and New Zealand economies and the accounting industry is among the hardest hit. The Australian Financial Review Top 100 Accounting Firms survey shows three-quarters of Australia's largest accounting firms report challenges in recruiting and retaining staff and that qualified auditors are especially thin on the ground.
While larger firms are lifting salaries to attract talent, smaller practices are facing tougher competition to not only recruit new staff but to keep the employees they already have.
"A lot of smaller accounting firms are under-resourced, and accountants end up wearing many hats," says Ben Wheeler, Queensland Director of recruitment company people2people.
"[They've been] are under a lot of pressure, especially at the start of the pandemic when clients were expecting so much of them in terms of support," Wheeler says. "For a lot of people, the pressure became too much, and they left. In many cases, they moved into commerce where there are more resources."
While Australia recently welcomed eligible international travellers back to the country, this may pose further challenges for accounting practices in New Zealand.
"Accounting firms are desperate for people right now," says Angela Cameron CPA, CEO of Consult Recruitment in New Zealand. "Even before the international border closures, the market was very tight and now New Zealand risks losing more people to Australia again."
Mark Smith CPA, Managing Director of people2people, agrees that the pandemic exacerbated an existing talent shortage in the accounting industry.
"Many accounting practices had offshored the more junior tasks and grunt work," Smith says. "That has typically been the training ground for younger accountants and it's how they eventually build up those valuable advisory skills.
"Now we have a situation where there are even fewer accountants looking for work because of border closures and the smaller practices are having to compete with the likes of KPMG.
"If you don't invest in your staff or you've offshored much of the work because it's cheaper, you're going to find it tough to find the right people and to hang on to them. On the other hand, a lot of smaller accounting firms would argue that if they were to invest in training their staff, they just end up getting poached by the bigger guys."
Practitioners under pressure
The pandemic has caused many people to reconsider their careers. A recent CPA Australia survey shows more than 70 per cent of the profession is either looking for or thinking about exploring a new job opportunity.
Zimmerman says work pressure at Galluccio Griggs increased during the pandemic, but he also saw a lift in employee satisfaction.
"From a work perspective, COVID created quite an exciting time for us," he says. "As a group of accountants, we were meeting virtually two or three times a week to discuss updates on the law and there was a real sense of engagement with clients.
"We were assisting clients to navigate red tape, to get JobKeeper, or to boost their cash flow. It was a very rewarding time for the accountants because the feedback from clients was almost instantaneous."
Cameron notes that the pandemic presented an opportunity for younger accountants to learn and grow in their roles.
"Never before have businesses relied so much on their accountants to help them through challenging times," she says.
"For the right people, this has been a wonderful environment to scale and grow their accounting career. On the flip side, those who were working in environments that weren't very supportive in the first place may have felt overwhelmed by the pressure."
Small benefits
Supportive work culture is just one of the ways smaller accounting firms can compete for talent. Wheeler advises that you promote your point of difference.
"If you are competing against some of the Big Four or other firms that offer a whole raft of employee benefits, you need to reconsider what you can offer staff," he says.
"It's important to remember that not everyone wants to work for a big firm. Smaller firms can be nimbler and they can foster closer relationships with their clients, which is attractive for a lot of accountants."
Cameron says that while smaller firms can't always match the salaries of their bigger counterparts, there are other ways to attract and retain employees.
"What people are looking for right now is a sense of safety and security at work, because we've all felt quite rattled over the past two years," she says.
"This is an advantage for many smaller firms who can create personal connections with employees and make them feel that work is a safe harbour, rather than just a transactional exchange."
While a return of international workers may relieve some of the pressure for accounting firms, Smith expects competition to remain tough.
"People want to feel part of something, so what do you stand for?" he says. "Do you genuinely want your people to achieve work-life balance? If so, how do you help them to do this? When doing performance reviews, ask your employees about what motivates them in life and think about how your workplace meets their needs."