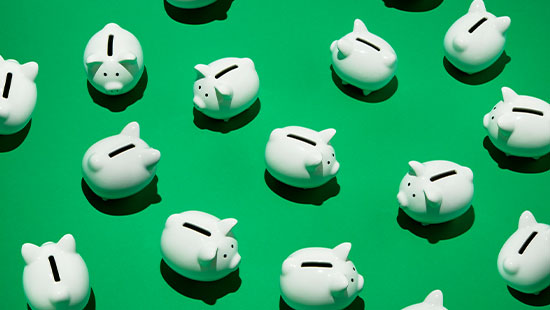 Nick Stride | August 2022
This article was current at the time of publication.
When it comes to the salary expectation gap recruiters are not pulling punches.
Hays New Zealand Managing Director Adam Shapley says 88 per cent of New Zealand accountancy firms are experiencing a skills shortage.
Of those that have been able to land the talent they need, 83 per cent have had to offer higher salaries than planned, while 93 per cent accept that they're going to have to increase them further.
"Overall, skills shortages have reached a level unmatched in our time in recruitment," Shapley says.
According to Madison Recruitment General Manager Christian Brown, it's taking more resources and more effort to find suitable candidates than ever before.
"Anecdotally, this goes for any other recruiter I've spoken to in the last 12 months," Brown adds.
Brad Gatehouse CPA, Senior Search Lead at recruitment consultancy Tribe, says salaries in the accounting and finance sector have on average risen by 10 per cent.
"There's been a solid increase in poaching over the last 12 months," Gatehouse reveals. "Everyone's doing it and it will continue [because] you can't rely on SEEK or an ad in the paper."
While recruiters are unanimous in their belief that salaries will have to rise more in a candidate-short market, they also point to signs the limit to employers' willingness and ability to match candidates' demands is near.
The Hays New Zealand Salary Guide 2022-2023 shows 49 per cent of employers are planning to award rises of 3 per cent to 6 per cent this financial year, with 31 per cent believing it would adequately reflect performance.
However, while 55 per cent of employees think a 6 per cent-plus rise is justified, only 14 per cent agree.
Brown says for many organisations, accounting and finance roles are already at the top end of salary budgets and increases will plateau when the bottom line can't support them.
"We do expect to see salary increases, but up to a limit, which we expect is not too far away," he says.
New Zealand's migration factor
With New Zealand's borders fully reopen at the end of last month, the wildcard is migration.
Brown notes that surveys and media commentary has made much of the "Great Resignation" overseas, together with reports of higher turnover intentions in New Zealand.
"This indicates that we may well experience our version of the Great Resignation, perhaps not to such hyperbolic levels, but certainly impacting the market," Brown says.
Gatehouse notes that the accounting sector has been very reliant on imported labour.
"Some graduates are just getting on a plane and going overseas," he says. "In Australia and the UK, they get a considerable jump in remuneration."
Madison Recruitment's New Zealand Employment Market Report 2022 shows that in accounting and finance hiring activity has been focused on replacing personnel, with next to no headcount growth.
"Uncertainty about the future and anticipation of potential new regulations meant many organisations held off from adding permanent staff during 2021 and into this year," Brown explains.
Contract and fixed term recruitment have also been flat, although demand for temporary staff has risen significantly.
Data from employment marketplace SEEK NZ shows the number of job ads for accountants in June 2022 was only 8 per cent higher than the same time a year ago. Across all industries, it increased by 9 per cent.
On the supply side, Shapley says many accountancy graduates move into commerce after a few years in professional practice.
"The resumption of overseas experiences adds further to the shortfall of professional accountants in the early years of their career."
Rob Heyes, Senior Economist at Infometrics, predicts immigration will dominate media headlines over the coming year.
"Access to migrant labour won't alleviate wage pressures, especially in industries reliant on younger people," Heyes says.
"Will the numbers coming in match or outweigh the numbers going out? We just don't know."
Show me more than the money
Recruiters say work-life balance has become even more vital in a candidate-short market. Salary is not the only – or even the most critical – element in attracting and retaining top talent.
"Flexibility has become a mandatory requirement, rather than a special benefit," Brown says.
"A hybrid work environment – some days in the office, some at home – is the most sought after arrangement for jobseekers."
Brown says he was initially sceptical about flexible working but is now a convert.
Indeed, studies have shown that, with the right tools, employees work as productively from home as they do in the office.
"If the role allows, having the flexibility for your people to work remotely at times builds and enhances engagement, motivation, retention and wellbeing," he says.
Further, Shapley says having more than 20 annual leave days has "soared" up the list of desired employee benefits and is now sought by 57 per cent of New Zealand's accountancy jobseekers, behind only training.
Bang for bucks
However, bargaining power is not exclusively in the hands of candidates. Employers are demanding more return on the higher salaries they're paying.
"Demand is strongest for commercial value-add," Gatehouse says.
"That's roles that encompass commercial management and business partnerships – they're looking for the best return on investment."
Brown says higher salary demands are being met "on occasion" but come with employer expectations to deliver real, tangible results.
Even so, he believes candidates will continue to have the upper hand when negotiating salary packages and that flexible working will be of paramount importance.