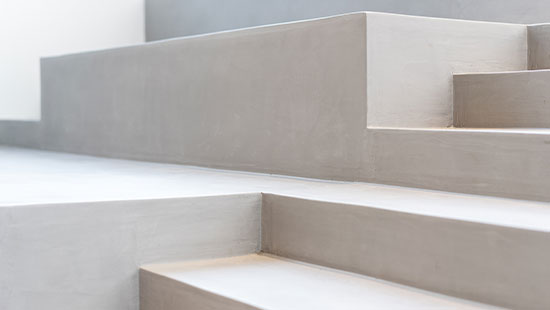 Susan Muldowney | August 2022
This article was current at the time of publication.
Simon Flowers FCPA has spent almost two decades building businesses aligned to best practice, so he's well-placed to help other public practitioners do the same.
As an external assessor in CPA Australia's Best Practice Program, he helps to guide members toward continuous improvement to ensure their firm is fit for the future.
"The benefit in being an assessor is that you're giving back to CPA Australia as an organisation and you're giving back to members," says Flowers, principal of Geelong-based LBW Business Wealth Advisors.
"I just think that we're all in it together, so let's help each other out."
Pathway to best practice
The Best Practice Program was launched in January this year and replaces the Quality Review Program, which had been in operation since 1994.
A requirement for all Public Practice Certificate holders, the assessment delivers personalised support in embedding best practice processes for business sustainability, ethical requirements and professional development and aims to guide members towards the MY FIRM. MY FUTURE. framework.
Cheryl Lam, Continuous Improvement Manager at CPA Australia, says the new program follows a 2018 review of CPA Australia's Professional Standards governance processes.
"This included looking at the Quality Review Program, which had been largely unchanged since it started," Lam says.
"Members told us that while it could show them what wasn't working so well in their practice, it didn't really help them with how to improve it."
She says the CPA Australia Best Practice Program is tailored to individual members. While compliance is still an element of the program, it takes a much wider view to help members build a more sustainable business.
"It's flexible and is tailored to the complexity of their firm," she says.
"It also offers a streamlined user experience with an online Best Practice Portal, where members can communicate with assessors and share documents."
Internal and external assessors take a collaborative approach
Whereas reviews were previously carried out by a team of member peers, Best Practice assessments are conducted by internal CPA Australia assessors and external assessors, who draw on their own experience as practitioners to provide business guidance and support.
Jodie Smith FCPA, a senior assessor at CPA Australia and former public practitioner, says external assessors provide a valuable "real-life industry perspective" to help support members to improve their practice.
"They work in conjunction with internal assessors, but they are not expected to manage the admin side of things," Smith says.
"Their role is to guide and support members, and the amount of time that they give is up to them, as they can indicate their availability at the beginning."
Members can register their interest in becoming an external assessor by contacting CPA Australia's public practice team.
While external assessors receive a small fee and continuing professional development points for their service, Smith says there are other motivations.
"A few external assessors have said that their main motivation is maintaining the integrity of the profession. There's also a desire to give back to the industry."
Continuous improvement
Giving back is the main motivator for Flowers, who had been involved as an external assessor with CPA Australia's Quality Review Program for almost a decade.
"I was previously on the CPA Australia Victorian Public Practice Committee and when I was getting to the end of the end of my six-year tenure, I realised that I still wanted to be involved in helping practitioners with the success of their firms, so I became a QA assessor," he says.
"The new Best Practice Program requires a bit less time from external assessors. In the past, I might have given 15 hours of my time on a review, but now it's probably more like eight or nine hours.
"We're now doing less report and admin work and spending more value-add time with members."
Flowers recommends that other experienced practitioners consider becoming external assessors.
"It's just a matter of applying your knowledge and skills to identify opportunities for other practitioners to improve their practices," he says.
"If you're passionate about helping people – and I think that's the case with most public practitioners when it comes to helping their clients – then I think you'd find it rewarding.
"You also get to meet other practitioners and talk about issues affecting our industry, which is beneficial."
Interested members should email: [email protected]