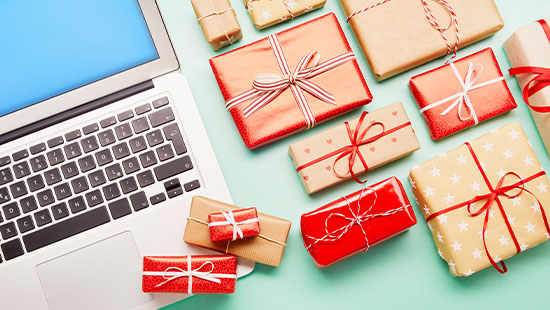 Megan Breen | December 2022
This article was current at the time of publication.
As the end of the year approaches, it's time to prepare for the annual office holiday shutdown.
There are simple steps accounting practices should take to ensure clients are taken care of, staff can take a proper break, and that any emergencies are managed.
Communicate your closure dates
First things first: decide the dates on which you will be closed and communicate them to all key stakeholders – from staff to suppliers, clients and vendors.
There are a few ways to do this. You can send a short email, put it out on social media, include it in a newsletter, or advertise it on your website.
Importantly, when staff clock off for their break, make sure they've put an out-of-office reply on their email with details of an alternative contact, says Nicole Bedoya, Practice Manager at Guests Accounting in Melbourne.
"We send an alert to staff and remind them that this is their time to have a break," Bedoya says.
"We encourage them to reach out to their clients and work out a plan for them over the closure period, including how emergencies will be handled."
What constitutes an emergency may be subjective for different businesses, but a common way of covering off on any holiday dramas is to assure clients there will still be someone on board to deal with any major issues, says South Australia-based AFM Services Managing Director, John Zerella FCPA.
"Members of our admin team come in for two or three hours, maybe once or twice a week, to check the mail and pass on any urgent messages," Zerella says.
As a general rule, such messages go through to the business owners, so it's up to the team at AFM to determine if they are, in fact, urgent, and also whether a compliance team member needs to be alerted.
"It's human nature that people want things cleared off their to-do list, describing them as 'urgent'," he says.
"I think each year we get a little better educating our clients and having them recognise what requires somebody's annual leave to be disrupted."
Plan ahead
It's a good time to get ahead on compliance work, says Managing Director at Duberly Vincent Associates in New Zealand, Matt Vincent CPA.
"We outsource some of our compliance work and this time of the year is a good time to look at our workflow," Vincent says.
"We make a real drive to get clients' records, so we can pass that to our offshore team to get started while some of the NZ-based team takes a break. That way, when they get back from leave, annual financial statements and tax returns are ready for review."
Payroll clients also benefit from forward planning and may require staff to be available to complete the work needed for pay runs.
"We contact our payroll clients in advance to discuss their specific requirements during our closure period," Bedoya says.
"For some clients, we can schedule pay runs in advance and they're happy to do any adjustments when everyone's back on deck. We do need some key staff working through on payroll clients."
Keep compliance current
Of course, tax regulators don't stop during the holiday season, so it's important to make sure all correspondence is up to date before shutting down," she adds.
"It's a good idea to make sure all clients have paid their annual review fees, or at least that we have them out so they've plenty of time to pay. We manage it so there is no crossover in the down period."
Zerella agrees, particularly because of the time-sensitive nature of a director penalty notice (DPN), for example.
"DPNs are consistently being issued by the ATO and they're also very date-sensitive," he says.
"The ramifications of giving the client time to deal with [a DPN] can be significant."
Security first
Although security should always be a business priority, it's a good idea to double-check that all systems and processes are in place during the holiday season.
Also, recheck the backup cycle for computers and servers and work with your IT team to confirm who to contact if there's a problem.
"Our IT is managed externally and we make sure they have a few key team members here that get notified if there are any problems, but they also have authority to take action on any suspicious activity where necessary," Vincent says.
Zerella recommends continually reminding staff trusted with company equipment that it's not for personal use.
"The biggest problem, of course, is external units, especially during the Christmas period," he says.
"I suggest reminding staff of the protocols for using them as well as investing in software on devices used outside the server that will notify the IT manager of any high-risk activity."
Get ready for 2023
Before shutting the doors in 2022, unplug all electrical equipment that won't be used such as coffee makers, photocopiers and air conditioners.
Test security gear like fire alarms, access control systems, cyber security software, and CCTV and ensure that they stay switched on.
Finally, with fewer people around, there are opportunities to undertake office renovations or repairs or even just to clean things up.
"We do a deep clean of the office at this time of the year," Bedoya says.
"That way, when everyone returns from holiday, everything is fresh and ready to go."