An online community built for you
CPA Member Connect is our online community for the people who shape our industry. It provides you with a direct line to connect with fellow members and to build local and global networks in a private and secure environment.
It's a community built for you and led by you. It's where you can benefit from your peers' experiences, ask for career advice, and share ideas that could shape the future of your profession.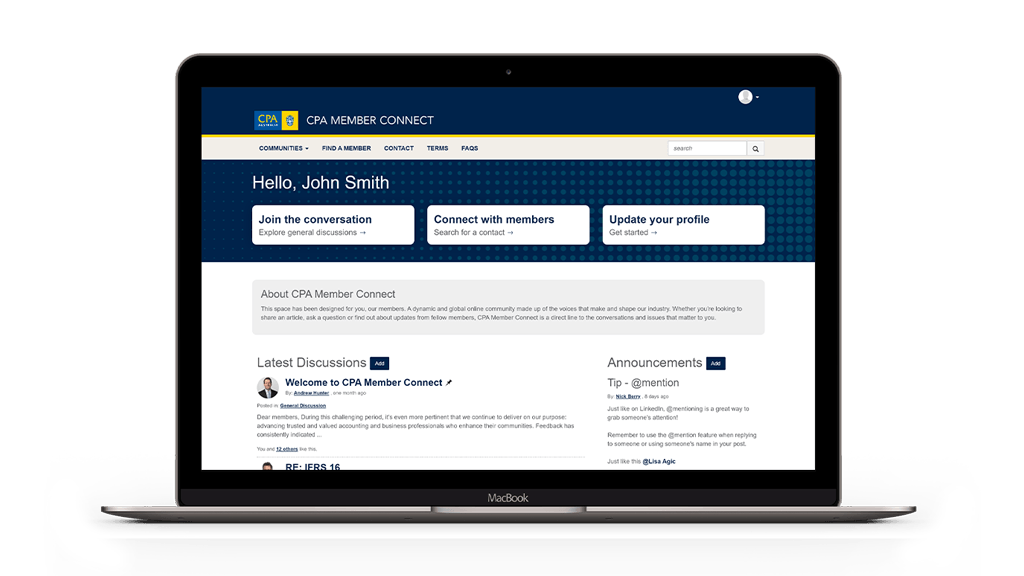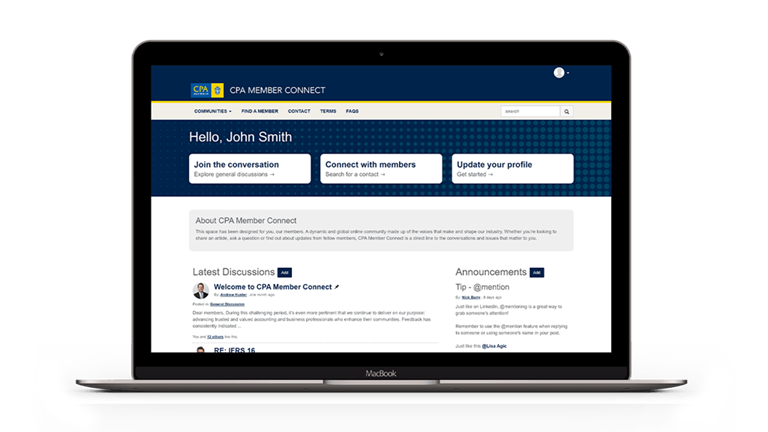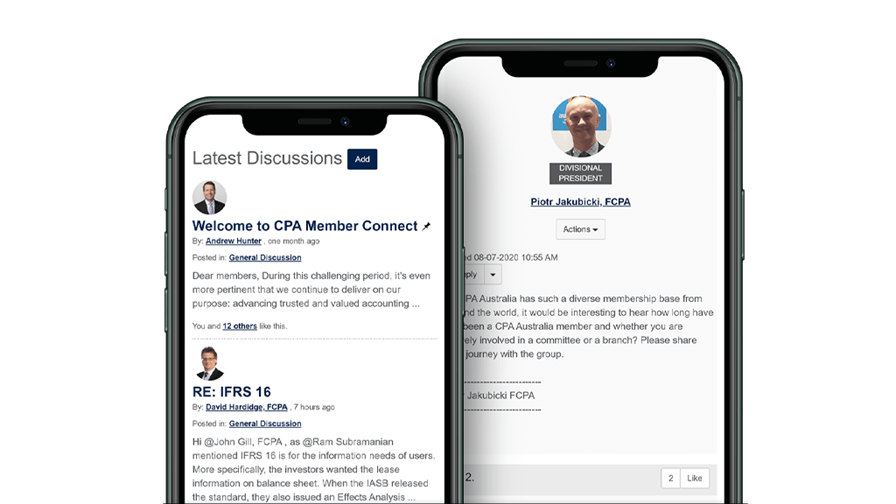 Why join CPA Member Connect?
Access a dedicated platform where you can share your opinion and join discussions in a safe and private environment

Connect with other members locally and globally to grow your professional network

Discover a collection of information and discussions relevant to your professional interests

Ask questions and share resources with some of the industry's most influential voices
Member testimonials
How to get the most out of CPA Member Connect
Update your profile
A comprehensive profile in CPA Member Connect will encourage other members to engage with you. Remember, you're in control of the information displayed on your profile. Use the privacy settings to manage the information shown about you, and to opt out of receiving direct messages. We suggest you upload a photo, write a professional biography and share details of any awards in your profile.
Introduce yourself
Help others get to know you by sharing a bit about yourself and your career in the Your Journey discussion.
Join the conversation
To see current discussions, start a conversation or reply to previous posts, check out the General community. It can be found under the Communities > My Communities tab.
Join our new Tax discussion group, where you can connect with other members on tax-related topics. Ask questions and join discussions about relevant tax updates and changes, or find and share practical resources, like webinars, reports, guides, and templates.
Post a blog
Share your subject matter expertise or thought leadership through a post in the Blogs tab. This is a great way to add value to the community and have your voice heard.
Search for members
Use the Find a Member tab to look up and connect with members who share your interests.
Share or search resources
Do you have a white paper or Excel template that could be useful to your network? Use the Library tab to upload your work. You can also search for resources uploaded by other members. Attachments added to public Communities posts can be found here too