Will you get a pay rise in 2023?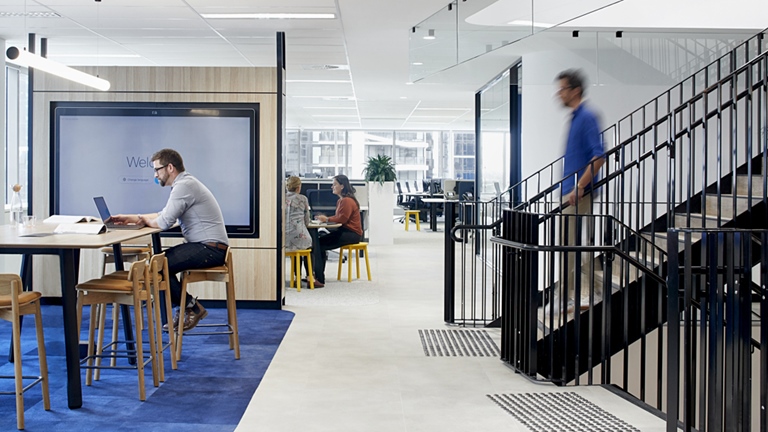 Garreth Hanley:
This is INTHEBLACK, a leadership, strategy and business podcast, brought to you by CPA Australia.

Jacqueline Blondell:
Welcome to INTHEBLACK. Today we're talking about salaries and skills with David Cawley, a Senior Director with recruiter, Hays, which has just released its annual salary survey. We're going to be looking at where the jobs are today, what they pay, particularly in accounting and finance. Welcome, David.

David Cawley:
Hello, Jackie. Thanks very much for having us along.

Jacqueline Blondell:
Lovely. Okay, let's start off with the actual name of the survey, it's badged, seen beyond the numbers. Salary surveys are usually about numbers, why are we being encouraged to look beyond the numbers?

David Cawley:
It's an interesting one this year, salary trends and typical salaries we include in our salary guide each year are obviously a really key focus for us, but I think this year it's not all about all what you're going to find in the Hays salary guide. We also look at the states of some of the markets, and that's in terms of skill shortages, hiring intentions, turnover, overtime, and the reasons people are entering the jobs market, I suppose. We also look at benefits and this year there's a very interesting trend in the benefits space and that's what we're calling your emotional salary. It plays a pivotal role this year in attracting and retaining top talent and that's because while salaries are increasing, we found that 95% of employers overall intend to increase salaries. I think the commercial reality is such that most salary increased budgets can only stretch so far, because of this, benefits can bridge this kind of big divide. So we've got 26% of professional surveyed say that they're actually satisfied with their benefits, which obviously leaves a massive 74% that are either vanilla or not very satisfied. So I think the reason is because employers are still focusing their benefits onto some of those traditional factors, so things like training, ongoing learning and development and career progression and there's nothing new in any of those areas.

Jacqueline Blondell:
What sort of benefits are people looking for?

David Cawley:
Yeah, good question. So I think while there's importance in a benefits package, the view of professionals we surveyed shows that employers are missing a few newer vital elements in what they're looking for. So those new elements look like over 20 days of annual leave and then wellbeing leave as well, for instance, as well as factors like improved recognition and work-life balance initiatives. Those are probably some of the elements that can positively impact someone's emotional wellbeing and job satisfaction and we've really seen that kind of wellbeing and job satisfaction come to the forefront in the kind of post COVID world. For employers, I think it's important to be aware of these benefits trends and remember it's these more emotional wellbeing and work-life balance elements that can make or break the success of your overall package when you're putting that to an employee. I think for accountancy professionals consider the role that benefits can play in bridging a potentially salary expectation divide as well. But it's really interesting territory we're in there.

Jacqueline Blondell:
Absolutely. We'll return to the accounting professionals, specifically smaller practises further on. But the survey also shows that, which isn't a surprise, that we are in a skills recession, what factors have led us to this and does that mean employees are now in the driving seat or are their expectations misaligned with their bosses?

David Cawley:
It's very well known and very well entrenched that both in Australia and New Zealand there's huge skill shortages across lots of different areas. I think our survey showed us that almost nine in 10 employers are experiencing a skill shortage in some aspect of their business. Our survey respondents also told us that skill shortages are impacting their operations and growth plans and some of those growth plans are having to be restricted because they just cannot find the sorts of people they're looking for that are going to help them turn the dial on their business. I think productivity, increased workloads for existing staff and project delivery will also be affected too. 40% say the impact of skill shortages has intensified in the past 12 months. So that's despite the fact that we are now in a world where international movement has resumed again, we're actually seeing that the skills shortages are becoming more intense. I think as you said in our guide, we call this a skills shortage crisis and we talk of a skills recession, both seem very apt labels given the statistics that I've just mentioned. I think on top of my comment there around migration, what's led us to this place, I think there's a few other factors that have created the skill shortages today. I think we have a shallow domestic pool of professionals open to employment with the skills required, that combined with that minimal skill migration, a lack of internal upskilling or re-skilling efforts, I think increased digitization and technological adaption and an ageing work population all compounded to see skill shortages reach really critical levels. We've seen skilled migration increase, but we just haven't seen that resumed to the numbers that we would see in at pre COVID world.

Jacqueline Blondell:
What does it mean now for employees? Are they actually in control of what they can demand from employers?

David Cawley:
I think employees still got good bargaining power, given the backdrop of that skill shortage crisis. I think they need to be realistic to avoid pricing themselves out of consideration. Budgets can only stretch so far, so I would also advise them to be considering the benefits and the value that they can bring to your career and that work-life balance piece. And I think with the economic backdrop that we have at the moment, I think businesses realise the ability to fund a larger salary cost is going to need to come from somewhere and that is probably only going to come from the bottom line and growing the output of that organisation. So I think it's to really find balance to be struck.

Jacqueline Blondell:
Let's turn it actually to one of the emotional sides of it, which is last year your survey found that 51% of employers were happy for people to work from home, but this year only 33% are keen for home working. Does this signal a gradual return to the office over the next few years and surely that's a benefit, one of the emotional salary benefits, working from home?

David Cawley:
Yeah, I think we've certainly seen in the media some fairly high profile cases and some very large organisations that have evolved their policies in recent times and that's definitely been met with different responses, I suppose. I think the overall number's not quite accurate, I think in total 82% of employers say they currently offer some sort of hybrid working, but within that it consists of about 33% who say staff can come into the office when it works for them. I think the rest, a significant percentage want staff in the office at least three days a week, so they're putting more controls on that. As you say though, while the 33% say staff can come in whenever it works for them, that's down by just short of 20%, the 51% who let their employees choose their in-office commitment last year. So I think last year we've very much had an employee led movement around when I was going to come to the office, this year that's very much been tightened up by the employer and the employer is wanting to set specific in office days for their staff for lots of obvious reasons really. I think for their part, 65% of professionals surveyed say they look for a hybrid role with flexibility around in-office days when they're going to do the next job search. I think another 18% will look for a completely remote role, and then you've got only a very small amount of people who are looking for a completely office based role, which is quite interesting, if you look at where we've come from in the last few years., I think there's, as I said earlier, there's been some very big public debate between employers and employees on in-office days and those seem to have landed in a number of different ways, depending on what that organization's business is. I think for employers finding the right balance is critical in a tight candidate market and it could take years of going back and forth before that ideal balance is found. I think is interesting that pre the pandemic, this topic wasn't even really regularly discussed and now we have a whole space that we spend a lot of time talking about how do you get the right balance for your workforce and the business, et cetera, et cetera, around that whole in office, out office kind of culture.

Jacqueline Blondell:
Absolutely. Now your survey doesn't just cover accountants, it's a full gamut of professionals in Australia, from architects, bankers, miners, medical professionals and so on. Which professions have seen the greatest shift in demand in salary and why?

David Cawley:
I think there's quite a few areas, and without giving you a big long list, I think the really dominant areas are allied health professionals, we've seen big opportunity in the engineering space and then accountants. On top of those, with people working call centres as well, those are amongst the workers most likely to land the most generous pay rises this year from what our surveyed organisations tell us. I think while almost all employers plan to increase salaries to attract new employees and keep high performers in a tight labour market, these are the areas where the largest salary increases are expected. Without quoting loads of numbers, we see just over 50% of healthcare employers plan to give a good pay rise this year, up in the mid to high 20% of engineering and accountancy and call centre employees also plan good increases and when I say good, that's probably in that kind of upwards of 7% area.

Jacqueline Blondell:
Oh, wow.

David Cawley:
You then start looking at banking, office support, sorts of people, mining, they're in about that 20% of them also plan to give good increases and I think the reasons are really simple. I think it's the old supply and demand, push-pull, hours at play. I think right now the unemployment rate is still very, very low by historical standards. Demand for labour remains really tight for the reasons I gave earlier. Employers are pushing up salaries as much as their budget's allow, to attract and they want to attract the best staff and obviously retain the good ones that they've got.

Jacqueline Blondell:
Now, we touched on this a bit early on, the survey has declared this year the year of the raise and only 28% are satisfied with their current salary. So that moniker's completely understandable. And I was also interested in why employers choose to give salary bumps to people and it seems to be, from your survey, on individual performance. Why is that by such a large percentage, is that normal?

David Cawley:
Yeah, I think with that whole skills shortage backdrop, I think this realisation and competitive landscape has intensified. I think there's four big factors that are driving that salary increase intentions of employers this year. I think the first of all is, as I just said, competition amid a growing skills crisis. I think many employers find that the pipeline of suitable candidates just simply doesn't meet their requirements. So I think in response to that, it's a very simple, 75% or so have already been offering larger salaries than planned to attract those candidates. I think secondly, the ripple effect of falling real wages is having a huge impact. Employers are sensitive to this. They can see the hidden cost of falling real wages on things like employee engagement, mental health and wellbeing, and then overall morale. Almost four in five say it's reasonable to expect pay rises to keep up with inflation, but while very few employers can match inflationary pressures, many as stretching salary increased budgets as far as they can to support their staff. I think the impact of pay transparency in Australia has prompted some employers to take a really good look at salaries and adjust them if needed, to ensure they're fair and equal. So we found that 33% of employers share how salary levels and pay increases are set with all employees, and another 31% are intending to do so with some employees as well. So that's very much emerged in recent times. And I think finally, employees are more prepared to ask for a raise. I think there's confidence that has been perpetuated by the media, I think the information is widely available around skill shortages and the challenges that we've already talked about, and I think certainly more professionals are more confident to ask for a pay rise. We found that the number of people has gone up again from last year and again from the year before that say that they're more confident to ask for a pay rise in the year ahead, which is really encouraging that confidence is flowing through to candidates.

Jacqueline Blondell:
But the justification for the pay rise is individual performance. Is that something that's a usual thing for the survey, that they choose that rather than seniority or job responsibilities, et cetera, et cetera? It seems to me productivity is the reason.

David Cawley:
Yeah, I think that's come to the forefront over the last two years. I think that is around a realisation of individual ability to drive performance in an organisation and probably an era that has emerged more around the role that the individual plays irrespective of job title and seniority and their contributions to the bottom line and how it is more obviously visible by the employer. Compared to a feeling that I feel we were in a few years ago, which is more broad brush approaches around a whole organisation or at a certain seniority level. So yes, that's definitely evolved and changed in recent times and that's really shone through this year.

Jacqueline Blondell:
We hope you're enjoying INTHEBLACK. If you are interested in the latest news, analysis, policy updates and business insights, you should check out CPA Australia's With Interest Podcast. Join us as we dive into the news and delve into the business issues of the day. We talk to thought leaders from across the accounting, finance, strategy, economic and business spectrum and you get their expert opinions. Now back to INTHEBLACK.

Jacqueline Blondell:
Now let's just drill down into accounting a little bit more. Which roles and which sector are most in demand?

David Cawley:
From a sector's point of view this year what we're seeing is not so much in the service sector, more in the product related areas, so specifically manufacturing, distribution, FMCG, so that sort of area.

Jacqueline Blondell:
Do we know why?

David Cawley:
I think what we're seeing is that more of those organisations need to hold onto or hire the very best staff because they are seeing more demand for their sector and what their company is able to offer the wider economy and I think as the economy is evolving as well, that's what's driving that demand in those sectors and that's flowing through into the workforce. I think the roles that we're seeing are a bit of a mix really between the transactional, certainly continues to see ongoing huge demand in payroll. We've seen that accounts payable and receivable is really in demand, and I think we see that then flowing through into most areas of what we would probably call the senior finance areas. So financial accountants, finance managers, financial commercial analysts, the individuals that are going to really understand and analyse the effectiveness of the business and then be able to show how the business can improve overcoming times. And obviously finance managers, finance controllers, really great people leaders that are going to be able to maximise the finance function are pretty much always in demand.

Jacqueline Blondell:
Now let's have a look at skills. What skills and specialisms are emerging?

David Cawley:
Yeah, a whole host, and I'll maybe come on to the robots taking over in a second, but I think the top three really for us are probably the financial analysis, for the reasons I just gave, individuals really being able to analyse the business and then unlock those key areas that the business is focused on for growth in the future. I think the tech proficiency, obviously that has revolutionised how businesses can operate and be more efficient and that skill of an accountant to interface with tech side of the business and really kind of educate and talk their language is really important. And then dovetailed with that really, the data interpretation and the management of the data and then the use of the data to grow the business. I think the soft skills are also very valued. So excellent communication, adaptability, attention to detail, critical thinking, and then probably that emotional intelligence, which I said a second ago around superb finance managers and financial controllers, those individuals who may have inadvertently become that accidental leader and progressed through a more traditional career in accounting and then found themselves leading teams and having to really develop that emotional intelligence to support those teams and get the best out of those teams. That's been a real development area. As for the role that AI could play, I think it's obviously a hot topic at the moment in lots of different media channels. I think used really well, it's a great opportunity to drive productivity. Probably the three areas we see that be most beneficial is automating routine tasks, which can remove then the high touch point and minimise the workload there, the data analysis, so I think AI can process and analyse large volumes of data very quickly, far quicker than the human can and that that's then going to allow accountants to gain deeper insights and identify the trends. And then I think to a lesser degree, broad detection and risk management, predictive analytics and then some of the compliance support are all areas where I would suggest that AI used really well could really help productivity.

Jacqueline Blondell:
Watch this space. Now let's have a look at really small accounting practises. They not only have to compete with commerce and the industry for staff, but with larger accounting firms. Does this year's survey results bode for them and how would you recommend they said about attracting staff?

David Cawley:
I think competition for staff has always been more challenging for those small practises. I do, however, think there's several things that they can do and I think we see great examples where smaller practises really get this right. I think first of all, emphasising their culture. I think it's really obvious, but highlighting the positive aspects of working in a small firm and what that's going to bring to the individual, such as supportive and collaborative work environment, direct access to partners and the opportunity to learn and professionally grow. I think emphasising the work-life balance and potential for greater flexibility compared to larger firms and organisations, is a real opportunity there. Emphasising professional development, I think small practises can offer personalised development plans and mentorship programmes that provide a really clear path for career progression, which may get lost in some of those bigger firms. Benefits, we've talked at length about different benefits, I think a small practise, if they can match the salaries of larger firms, highlighting the benefits they offer are really attractive, like more flexible work arrangements, performance based bonuses that we just talked about, health and wellness programmes and maybe those additional annual leave programmes for instance, are all things that a more nimble, smaller firm will be able to offer. I think on top of that as well, employee recognition. So small practises are often very good at recognising and appreciating the accomplishments and contributions of their staff, possibly better than larger firms. And then I think for me, finally, building a really strong employer brand that develops a strong employer brand by actively engaging with potential candidates through things like social media, professional networks and industry events. I think that highlights the unique aspects of your firm and share success stories of your team members to attract talent who align with your values and goals would all be areas I would suggest that smaller firms can really focus on to attract talent.

Jacqueline Blondell:
Now, if you were going to give some career guidance to part qualified and newly qualified accountants, where would you tell them to look career wise?

David Cawley:
It really depends on their goals, I suppose. I think rather than recommend an option right away, I'd ask them about their career goals and what they value, what they'd like to achieve and then I would think and link about those goals and look for the right match based on what those goals are to come up with more of a tailored approach to an individual, rather than kind of broad brush, go and look over here because this is the one for you.

Jacqueline Blondell:
It really does depend on the person. So are you seeing any trends with younger candidates? Have you seen a desire to work for companies that have a strong ethos and purpose, rather than just chasing the money?

David Cawley:
I think the short answer to that is yes, definitely. I would say that we've seen that for a long, long time. I think the particular younger candidates, but for quite a number of years now, I think individuals place an importance on what I do for work and who I work for and what is their place in society. And I think probably the stigma that we've seen around tobacco industry, alcohol industry, things that may not be deemed as a positive contributor to society has definitely been a turnoff for certain candidates. I think that candidates want meaningful work and they will often look for fulfilment and a sense of purpose in their careers. I think they want to work to have a really positive impact on society and contribute to something that is just larger than themselves. And I think if it's a company that doesn't have a really strong ethos and purpose and a really strong sense of meaning, then that's harder to attract candidates because that is definitely something that is higher up the checklist of candidates in today's world.

Jacqueline Blondell:
So what about the push to renewables, has been open new roles for accountants such as carbon accounting and have you seen less appetite for jobs in carbon intensive sectors?

David Cawley:
Following on from what just said, we are definitely seeing less of an appetite to consider those sort of sectors and possibly the alternatives. You think about electric vehicles and those sorts of areas and renewable energies, we certainly see people more pulled to those areas rather than the more traditional carbon-based companies. I don't feel we have necessarily seen a really strong uplift in lots of new roles being created within the renewable sector. I think the focus on environmental impact and well, I suppose, doing the right thing is probably something that has been coupled to existing roles, added on to things like the CFO and the finance manager to have a view on those and make sure that that organisation has a policy or a focus on how they're trying to greenify their organisation for the future.

Jacqueline Blondell:
Let's turn back to diversity and inclusion. Now the needle hasn't really moved much on diversity, equity and inclusion according to your survey. What's the danger of employers continuing with business as usual on this front?

David Cawley:
Yeah, I think it probably goes back to the theme of what we've talked about really, that competition talent will remain really fierce. Well, I don't see any change in the landscape moving forward on skills shortages and that kind of warm talent piece. So I think realising previously undiscovered talent networks are going to be really key for employers to gain a talent advantage. 78% of professionals surveyed believe an organisation stance on DE and I is important when considering whether to work for them, which is interesting and that's certainly an area which has developed and had an increasing focus in recent years. I think there's also wide recognition that a diverse and inclusive workplace offers real benefits, such as increased employee engagement and retention, enhanced innovation and creativity and decision making. So those that are serious about realising the benefit from DE and I need to implement programmes and make leaders really accountable for success in this area and not that it's then an add on to an existing remit, a nice kind of tick box exercise. It's something that we need to take really seriously, make sure we've got an understanding of how an organisation is trying to be more expansive in this space.

Jacqueline Blondell:
Can I just ask you one thing that we didn't discuss previously? Where is the biggest demand for accounting jobs?

David Cawley:
I can give you an anecdotal answer, but in terms of just validating that, I'll probably check it. I think where we're seeing is there's been real uplift in the major cities and that is across New Zealand and Australia, the really obvious areas of Sydney, Brisbane, Melbourne, Auckland, Christchurch, those are where we're seeing the biggest concentration of jobs.

Jacqueline Blondell:
Right, okay.

David Cawley:
However-

Jacqueline Blondell:
But that hasn't changed much, has it?

David Cawley:
No, it hasn't changed much. But I would also, without trying to say it's everywhere, we're also seeing that because of everything we've talked around, about skill shortage, migration, et cetera, et cetera, we're seeing just as many jobs that are not filled in more regional areas because they are having to try harder to try and attract candidates who are either in a city, who have possibly been through the sea change the COVID era presented, where more people moved out to the regions, but now we've seen that kind of reverse, and they don't have as good a presence with overseas candidates to be able to track some of these.

Jacqueline Blondell:
Lastly, I'll just ask you, was there anything in this year's survey that surprised you?

David Cawley:
I think it probably is the overall theme that the priority put on the emotional salary, that kind of overarching view of how I feel at work, my relationship with my employer, I think that has intensified even more in the last year. And that does surprise me because I think in some respects, we talked about the whole working from home question, business has returned a little bit more to normal in my opinion over the last year or so, but still the emphasis on that emotional piece, the what else am I getting on top of my salary or elements of the job that I do is surprising to me, because I think that's intensified and I think it's going to continue intensifying and it's kind of a tug of war between employer and candidate. I think it's going to be very interesting in time times ahead.

Jacqueline Blondell:
We look forward to next year's salary and having a chat about that and see how things have changed.

David Cawley:
Absolutely.

Jacqueline Blondell:
David, that's all we have time for today. Thanks so much for joining us.

David Cawley:
Thanks very much for having me. Thank you, Jackie.

Garreth Hanley:
If you've enjoyed this episode, help others discover INTHEBLACK, by leaving us a review and sharing this episode with colleagues, clients, or anyone else interested in leadership, strategy and business. To find out more about our other podcasts, check out the show notes for this episode and we hope you can join us again next time for another episode of INTHEBLACK.
Will you get a pay rise this year? The answer could be in the Hays Salary Guide 2023/24.
Discover essential job trends and salary insights as we delve into this survey with our expert guest.
Tune in now.
Host: Jackie Blondell, Editor, CPA Australia
Guest: David Cawley, Senior Director, Hays, a global recruitment agency and employment consultancy
The latest Hays annual salary guide has a wealth of salary, jobs and skills data and insights.
For more insights, INTHEBLACK regularly posts stories on this topic, such as the pay secrecy amendment, internal recruitment tips and the future of work.
CPA Australia publishes three podcasts, providing commentary and thought leadership across business, finance, and accounting:
Search for them in your podcast service.
You can email the podcast team at [email protected]