Unlock summer job market tips and trends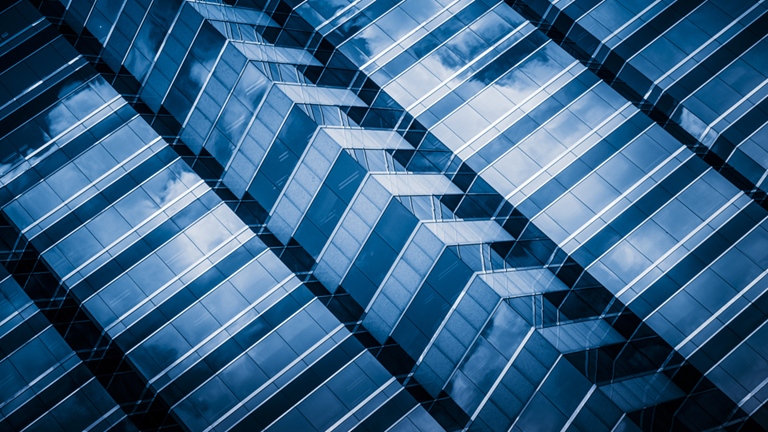 Speaker 1:
Welcome to CPA Australia's With Interest podcast, bringing you this week's need-to-know information for businesses and accounting professionals.

Jane Rennie:
Hello and welcome to CPA Australia's With Interest podcast. I'm Dr. Jane Rennie, General Manager Media and Content at CPA Australia. It's the start of summer, a time when many Australians take annual leave and in those idle hours, whether they're on the beach or just on the couch, many people hit up job sites like Seek in search of greener pastures. This month, CPA Australia has published a careers issue about INTHEBLACK magazine, whether you are actively planning your next career step or just wondering how to make your current role more fulfilling, how career elevated issue has something for you. So in keeping with all things career related, in this episode With Interest, I'm interviewing senior economist Matt Cowgill from Seek about the summer employment market in Australia. Welcome to With Interest, Matt.

Matt Cowgill:
Thanks very much Jane. Good to be with you.

Jane Rennie:
Well, we are rapidly approaching the end of 2022. So to start with Matt, how would you characterise this year in the jobs market in Australia?

Matt Cowgill:
It's been a very interesting year, 2022. We've talked about it as the great jobs boom here at Seek. Each month this year from January to May, we set an all-time record for the number of job ads on Seek. So we set that record in January and then we broke it every month for the first five months of the year. There's been a slight moderation in the number of job ads since then, since May. Has fallen a little bit, but this is still a very tight labour market. The unemployment rate is at 48 year low, so lower than it's been since 1974 and the number of job ads that we have on the site at Seek is nearly 50% higher than it was pre COVID. So there's been some slight moderation since the middle of the year, but overall, a very tight labour market, possibly the tightest of my lifetime

Jane Rennie:
And certainly talk of Australia's labour and skills shortage has dominated the national discourse. Thinking specifically about business and finance and accounting roles and they're areas that many of our listeners work in, what's been the situation in those sectors?

Matt Cowgill:
The picture's a bit mixed there. If we look across all industries, the total number of job ads on Seek is down around 13% since May, so from May to October 2022. So that slight moderation I talked about. If we look at accounting, it's down 7%, so certainly a fall but a smaller fall than the overall economy. Banking and financial services, so we group that separate from accounting roles, that's down a bit more. So 19% there. I think partly because banking and financial services roles are maybe a bit more sensitive to what's going on in the housing market, which obviously has come off the boil a little as interest rates have started to rise. A third industry grouping that we track is insurance and superannuation, and that's right in the middle, so down 12% between May and October.

Jane Rennie:
So that's job ads. What's happened to job applications in this time?

Matt Cowgill:
It's a similar story, but just the reverse. We've seen the average number of applications per job ad fell pretty sharply through 2021 and that earlier period of the pandemic and bottomed out around May. So similar to just the opposite of what we saw on the job ads front. So the average number of applications per job ad bottomed out around May and since then has started to rise. Between May and September, the average number of applications per job ad rose by 25%. So reasonably decent rise in applications per ad.

And when we look at those three industries of interest, I guess, so accounting up 17%, insurance and super 18%, and banking and financial services 27%. I think again, reflecting the fact that banking and financial services having a slightly sort of tougher time with the housing market downturn.

Jane Rennie:
Well Matt, given that we are looking at the employment market over summer, what would typically happen with that percentage over the summer months; over December, January, February? Does the number of applications rise while people are on holidays?

Matt Cowgill:
It does. That's right. Typically, January is a month where we see actually slightly more job ads than the average over the course of the year, but even more applications. So ads go up a little bit in January compared to the rest of the year, but the average number of applications per ad goes up even more. So typically applications per ad are more than 10% higher in January than the rest of the year. That's what we see normally. Now the last few years have obviously been quite strange because of COVID and lockdowns and so on. So we haven't seen quite the normal seasonal patterns in 2021 and 2022. But over the longer term, it's a reasonably reliable trend that applications per ad rise quite a bit in January and particularly in the second half of January as people come back from holidays.

Jane Rennie:
Now bear with me, this might be a bit of a sideways twist, but what I'm wondering is how well that translates to intent. Say for example, when I go on holidays over summer, if I'm at the beach, I'll always pick up the local real estate agents bulletin and see what holiday houses might be for sale. I guess I'm wondering is do you think these people who are applying for jobs over summer, are they just kicking the tyres or does that actually translate into intention to really look for a different job?

Matt Cowgill:
Yeah, I think it does, Jane. We see the number of visitors to Seek goes up quite a bit over the holiday period and part of that is, as I'm sure you are alluding to, is the equivalent of looking in the real estate agents window. It's people who start to think about what else might be out there and are just kind of interested to check out the market. But those application numbers go up as well and I think that is a sign that people are serious. It's not like you are going into the real estate agent's office and putting a bid on all those houses you're dreaming about. You might be standing there gazing in the window, but then ultimately you walk away. Whereas we do actually see the number of applications for job ads goes up quite a bit in January. So I think that that does demonstrate that at least for some people, January's a time when they do start thinking about making a change.

Jane Rennie:
Well, I wonder what it is actually that they're looking for and perhaps we can consider what search trends you see on Seek. What are the most popular search trends on Seek recently?

Matt Cowgill:
So recently it's been dominated by working from home. The number one thing that people are searching for when they go on Seek is work from home and phrases like that. So it used to be that people would go on and would search for particular occupations. Some people still do that, but now overwhelmingly the biggest search term is work from home. So there's huge demand out there from job seekers, from employees for that ability to work at least some of the time from home.

Jane Rennie:
Which is really interesting, isn't it, because quite a bit of water's gone under the bridge since we last had a lockdown. I guess would you say that means that working from home is just a longterm feature now of the jobs market or a permanent feature?

Matt Cowgill:
I think that's right, Jane. I think working from home is here to stay. As to whether there might be a little bit of change around the edges in terms of the number of people who work from home or maybe the number of days per week that they're at home, I think that can still change and likely will change, but I certainly don't think that we're going to go back to anything like the pre-COVID norms where work from home was a relatively rare phenomenon.

Jane Rennie:
Business accounting and finance roles are in many respects actually tailor-made for working from home. Do you see the same trend apply with those roles in those sectors? Is it working from home that people are looking for?

Matt Cowgill:
That's right. In sort of white-collar professional roles generally, they tend to be the type of roles that are more likely to offer or advertise the ability to work from home. And it does seem to be a priority for candidates and jobseekers as well and that certainly includes accounting and finance roles.

Jane Rennie:
I do also find it interesting that salary isn't the number one driver. That would've been my guess if you have asked me about people's search intentions and I would've thought particularly with cost of living pressures rising that people might be looking for a way to boost their income. Is salary, for example, number two after work from home?

Matt Cowgill:
Yes, salaries is certainly important to jobseekers. It's not something that people necessarily search for explicitly, but it absolutely does drive behaviour from jobseekers. So what we see on the site is that when job ads include the salary, they tend to get more applications. And when that salary is competitive, so when the salary is shown and that salary is sort of better than the market or better than competitors are offering, then just as you'd expect, the average number of applications is much higher. So salaries is absolutely a key motivating factor for many people out there. It's just not necessarily something that people are explicitly searching for.

Jane Rennie:
Since we're talking about salaries matter, I understand that Seek maintains an advertised salary index. Tell me, what trends are you seeing with salaries as we head into summer?

Matt Cowgill:
Yeah, that's right, Jane. So even though it's only a minority of roles of job ads that display the salary range to jobseekers, that show the salary on the site, we do actually have the advertised salary range for all of the job ads that are on Seek. Harris tell us the salary range and people can use that in their search as well.

What we see when we look at those advertised salaries is that there are up 4% over the year to October 2022. So 4% advertised salary growth. That's much quicker than it was pre COVID. So before COVID, advertised salaries were growing at around 2.1%. So that pace has certainly picked up. It's also faster than the overall wage price index released by the ABS, which tells us that wages and salaries are up 3.1% over the year to the September quarter. So advertised salaries is growing at a reasonably solid pace, 4%. That growth rate hasn't continued to rise though, so it's sort of been at 4% for much of 2022. It's not continuing to rise, so it's solid. It is still lagging well behind inflation though. So CPI inflation running at 7.3%, so advertise salaries are falling in real terms, they're falling once you adjust for inflation, same as overall wages and salaries.

Jane Rennie:
All right, that's for people who are applying for jobs, but what about if you're not looking to change jobs. Can you expect to see any of that 4% throw to you or is it really only people who are going out on a limb and applying for a job that would benefit from that 4% increase?

Matt Cowgill:
Yeah, we do know from a range of research that changing jobs is a good way to get a pay rise. So if that is a priority for you, then often people do get their biggest pay rises when they change jobs, but over time I think we will see broader rise in wages and salaries across Australia. That's certainly what say the Reserve Bank is forecasting, that the wage price index will continue to pick up and what others are forecasting as well. So it might take a little bit longer, but I think wages and salaries growth is going to continue to pick up including for people who don't change roles.

Jane Rennie:
Now, wage growth across Australia, I'm going to assume that that's not actually even in different states or territories. Do you see some states actually, is the growth rate much faster than in other states?

Matt Cowgill:
That's right. It's certainly uneven across the country. What we see is at the top of the table if you like, so the fastest growth over the year to October was in Tasmania and the Northern Territory where advertised salaries grew by 6.2% in Tasmania and 6.1 in the Northern Territory. So both really pretty rapid advertised salary growth there. At the bottom of the table, so the most sluggish advertised salary growth was in the ACT in Canberra where advertised salaries are up just 1.3% over the year. And that reflects the fact that the public sectors or government roles have seen more sluggish growth in wages and salaries in recent times.

Jane Rennie:
Interesting. So if wage growth hasn't been keeping up with inflation and in some states has been much smaller, have you seen any different or perhaps creative ways that employers have been seeking to attract workers other than pay?

Matt Cowgill:
We have, yes. The number of job ads that mention things like sign-on bonuses for example, has really started to grow quite rapidly. So employers are starting to respond. This has been a really tight labour market as we talked about before. What that means is that it's hard for employers to get applicants for their jobs and particularly to get quality applicants. And so they're responding to that by trying to make their ads as attractive as possible. And we do see that that things like sign-on bonuses are becoming much more prevalent as employers try to attract quality candidates to their jobs.

Jane Rennie:
How big are those sign-on bonuses being offered or is that something that's not actually disclosed in job ads?

Matt Cowgill:
It tends not to be disclosed. So we can search through the text of job ads and we can see when a sign-on bonus is mentioned, but it's typically the size of that bonus isn't disclosed in the ad itself. So unfortunately we don't know exactly how big those bonuses are.

Jane Rennie:
And you mentioned earlier that working from home was one of the big searches that people are doing. Are you seeing more employers offer that as an option for jobs that might traditionally not have allowed people to work remotely?

Matt Cowgill:
Absolutely the ability to work from home is far more prevalent... is mentioned in far more job ads now than it was pre COVID. So we see 11 times as many job ads in 2022 mentioned that you'll be able to work from home as was the case in 2019. So a huge, huge rise in the proportion of job ads that mention you can work from home. I think that's employers just kind of responding to that demand that's out there from workers that we talked about before. If you don't offer flexibility and make that clear to people, then you're not likely to see as many applications as you otherwise would. So employers are certainly making that clear.

It is still though we do see work from home offered in the occupations that you'd expect. So it is your white-collar professional roles where it's most prevalent. So we are seeing a sort of segmentation of the labour market, if you like, between roles where you can work from home at least some of the time and those where you can't.

Jane Rennie:
Now what about performance bonuses, because we are at the end of the year, so for a number of employees, this might be a time of year when they do receive a performance bonus. Are you seeing employers or more employers advertising performance bonuses or commissions perhaps?

Matt Cowgill:
Yeah, that's right. The proportion of job ads that mention bonuses is up. Also, there's some recent work by the Reserve Bank that shows they look at not just job ads, but jobs in total. They look at what proportion of jobs are receiving a bonus or commission, and that's at the moment equal to an all-time high. So it's right around the level that it was in the very hot labour market of 2007, early 2008, just before the financial crisis when the mining boom was running very hot. At that time, the proportion of people getting bonuses or commissions hit an all-time higher and right now we're kind of equal to that high. So yeah, quite a large proportion of jobs that are getting bonuses and commissions at the moment.

Jane Rennie:
I thought we might finish by looking ahead a little bit. It sounds like there'll be a strong start to the year both in terms of job ads and job applications in January. Longer term over the course of 2023, what are you expecting?

Matt Cowgill:
Overall the labour market is expected to soften. Many forecasters expect the unemployment rate to rise a little bit through to the middle of 2023 and then a bit more in the next financial year, so the '23, '24 financial year. And that's consistent with my expectation as well. So this is a very tight labour market now. We expect it to become somewhat less tight if you like. So that would mean perhaps slightly fewer job ads. Each ad is likely to receive more applications, unemployment rising a little bit. So still remaining a tight labour market. The unemployment rates forecast to be in the low to mid 4% range next year, which is still very low compared to where we've been in the past, lower than we were pre COVID for example, but a rise from the current 3.4% unemployment rate.

Jane Rennie:
And for accounting and finance roles, do you see that playing out the same way?

Matt Cowgill:
Yeah, I mean, accounting roles tend to be a bit less cyclical than some others, so they tend to rise and fall a little bit less dramatically than some other occupations. So I'd expect to see that reflected next year. It's certainly been the case, like we talked about earlier, that over the last few months as there's been this slight moderation in job ad volumes, accounting job ads have fallen a little but less than the overall market. So I'd expect that to continue. Accounting to soften maybe a little but not as much as the overall market.

There's some sort of finance roles that are... Anything that's connected to housing is probably still going to have a bit of a tough time over the period ahead just because with interest rates rising, mortgage finance and the whole kind of industry that hangs off housing is likely to continue to be somewhat soft over the period ahead.

Jane Rennie:
Well, Matt, to finish us off, what would you say your advice is for prospective jobseekers looking to give it a go over summer?

Matt Cowgill:
I mean, one thing to be aware of if you're a jobseeker is that in January you'll have a lot of competition. So in January, because applications per ad go up like we've talked about before, it's maybe not the best time to be applying. So maybe if you can just hold back till February or March when there'll be fewer people out there competing for each role with you.

Jane Rennie:
That's all we've got time for today. Thanks very much to our guest expert, senior economist Matt Cowgill from Seek. A link to CPA Australia's Career Elevated special edition [of INTHEBLACK magazine] is included in the show notes. Likewise, if you'd like to read Seek's latest employment insights reports, you can click on the link in the show notes. This is our last episode of With Interest for the year, but rest assured we will return with all new episodes in late January. From all of us here at CPA Australia, thanks for listening to With Interest in 2022 and we look forward to your company again next year.

Speaker 1:
Thank you for listening to this week's episode of With Interest. So you don't miss an episode, please subscribe to the CPA Australia podcast on Apple Podcasts, Spotify, or Google Podcasts.
In this episode, we examine the summer employment market.
We look at what jobseekers, recruiters and employers need to know, including those in the accounting and finance industries.
We also explore job ads, wages growth, and WFH home trends.
To discuss this is our guest expert Matt Cowgill, Senior Economist at Australian online employment marketplace, SEEK.
Listen now.
Host: Dr Jane Rennie, General Manager Media and Content
Guest: Matt Cowgill, Senior Economist at SEEK
Subscribe to With Interest
Follow With Interest on your favourite player and listen to the latest podcast episodes
Listen and Subscribe