Unlock the secrets to high-level decision-making
Unlock the secrets to high-level decision-making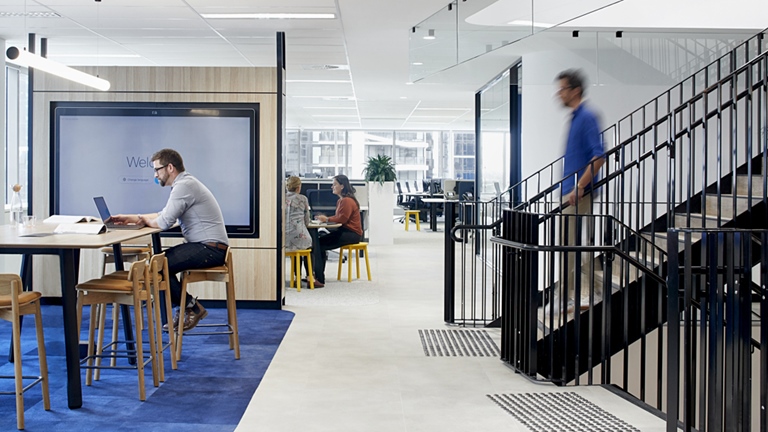 Garreth Hanley:
This is INTHEBLACK, a leadership, strategy and business podcast, brought to you by CPA Australia.

Jacqueline Blondell:
Our decisiveness is said to be one of the hallmarks of good leadership, but what actually makes a good decision maker? That's what we'll be discussing today with Dr. Constance Dierickx, also known as the Decision Doctor. Constance is an internationally recognised expert in high stakes decision making who is consulted to boards and senior executives in Fortune 20 companies, private equity funds and large not-for-profits. Her latest book is Meta Leadership, How to See What Others Don't and Make Great Decisions. Welcome, Constance.

Constance Dierickx PhD:
Thank you, Jackie. I'm absolutely thrilled to be with you.

Jacqueline Blondell:
Glad to have you. Now, can you tell us how you came to be in the business of helping people make better decisions?

Constance Dierickx PhD:
Yes, it's a bit of a chequered past. I was a stockbroker before I went back to school to become a psychologist, and while I was working with my clients, I saw them make very poor decisions about their money for reasons that absolutely mystified me and I was haunted by this phenomenon and I wanted to understand it. I tried to speak with my colleagues about it. They were all very bored and uninterested. They came up with a few nicknames for me, like Frustrated Academic, et cetera, et cetera. So I didn't get any help there, but I found refuge in books and I began reading about decision science, which didn't quite satisfy me because a lot of what I was reading said that people are rational actors and I thought, "Huh, that's not true. I just can think about what I'm observing." Then I went to the psychology books and I read about how emotion affects cognition, and I thought, "Well, that sort of adds to it, but these things need to come together", and lo and behold, soon after I learned about Daniel Kahneman and Amos Tversky and their work, which was the foundation of the field of behavioural economics. So I quit my job, went back to school, got a PhD in psychology, and launched into the world as an adult with a freshly minted PhD, and began providing decision support to senior executives. For example, who should we hire to be our next CFO? Which service firm should we bring on board? What's the right criteria to use? I began working with my clients in a way that was quite embedded in their businesses, and I absolutely fell in love with the work, and I've been doing it now for 25 years.

Jacqueline Blondell:
That's brilliant. I mean, there's nothing more irrational than a human being and their money on the stock market, is there?

Constance Dierickx PhD:
Exactly.

Jacqueline Blondell:
You were well ahead of the needle there. Can we now talk about the psychological basis for how humans make decisions? I mean, what's embedded there?

Constance Dierickx PhD:
Yes. Well, I know that a lot of people, when they hear the word psychology or psychologist, they automatically think emotion, and that's fair. We have many thousands of therapists around the world that help people that are struggling with one thing or another. But psychology is the study of behaviour and behaviour or our decisions actually influenced by our thinking, our cognition, our emotion, which a lot of people in business don't like to think that or accept that, but we'll talk a little bit more about why that's true, and then what are the actual behaviours we engage in? What are the things we do? So behaviour being something that's observable, I saw you stand up from the chair, I saw you sit down, I noticed you were late to the meeting, et cetera, et cetera. All of these three things come together to affect our decisions about our families, our lives, our work, our careers, et cetera. Psychology has an awful lot to say about what we do in business, and indeed, senior executives and partners in service firms and executive directors of large not-for-profits are often heard to exclaim the hard part of this job is helping people perform and motivating them, and they're right about that.

Jacqueline Blondell:
Now, in the nitty-gritty of the science of decision making, we as humans think that we are so rational with how we make decisions. But you talk a lot about many other factors coming into play, including preconceived perceptions and gut feeling. How does that affect how we make good decisions using these sort of tools?

Constance Dierickx PhD:
Well, gut decisions are ... I think of them as being one of two ways. One way is that gut decision or a gut instinct or going with your gut, when someone says that, what they're really drawing upon is a history of experience and a history of success from which they've extracted patterns. They're using what we call pattern recognition. "This thing looks like that other thing. Here are the similarities. Last time I faced something like this, I did that, and now I'm going to do the same thing." All of that happens in a nanosecond in our unconscious mind. We experience it as an impulse, a gut feeling, and it can work. It can really work for us, especially when the stakes are low or the risk is low or the decision is of low consequence. For example, if you're standing in front of me in line at the ice cream shop, I want you to go with your gut. I don't want you to analyse all the flavours and the fat content and this blah, blah, blah. No, go with your gut. Or if something really is that familiar that you can go with your gut, great. But when the stakes are high, no matter how much experience we have with something, it's a much wiser move to lean out, take a view of the landscape and say to yourself, "How am I thinking about this?" Engage metacognition. That's a fancy way of saying thinking about thinking. You want to think about your thinking. What is my approach? How am I collecting data? The second part is emotion and one of the trickiest parts of emotion for people in business making decisions is to be aware of who's around me.

What are the expectations of those people? Who's pressing an agenda? It's very easy to say, "Oh, I'm not affected by what other people think", but most of us are. So you use these thinking about thinking and how am I feeling and what's happening here in the context as clues. Then the third piece is what habits of behaviour do I have? What do I normally do in this situation? Is it appropriate? Yes, no, I'm not sure. Then in an organisation, what do we collectively typically do in a situation like this? That starts to get at organisational culture, habits of behaviour and expectations. If you just can think of those three categories and say, "What am I thinking? What is the emotion in the room or on this issue? Who thinks what? Who's pressing what point? Then what are the expectations, mine and others?" Those are all psychological processes, and we can use them. Once we know about them, we can use them to make better decisions.

Jacqueline Blondell:
So you use these three elements to weigh up how you then make the decision and what decision you make?

Constance Dierickx PhD:
Yes.

Jacqueline Blondell:
With the ice cream thing, what do you think about the people that taste every flavour?

Constance Dierickx PhD:
Oh, Lord. No, thank you. I'm not going to have lunch with them because they're going to interrogate the server about all the menu items. No, thank you.

Jacqueline Blondell:
All right, let's talk about the need for certainty, which you bring up, which I think also comes into play with black and white thinking.

Constance Dierickx PhD:
Yes.

Jacqueline Blondell:
I mean, obviously if it's a crisis or some big change in organisation that need to certainty, need for certainty rather, kicks in. Is it a dangerous thing or a good thing? Or how should it play out with decisions?

Constance Dierickx PhD:
Well, it's a natural thing. It's a very human thing that we want to know what's happening, what's going to happen, who's where, who's doing what. We human beings get very anxious and even fearful when there's great uncertainty. In mergers and acquisitions, for example, when I'm working with a leader who's doing a deal, I say to them, "You must remember that everyone in your organisation is thinking, "What is going to happen to me?" So these uncertainty feels highly personal, even if the words out of our mouths are very high level business speak. It's important just to notice it if you are a leader, a manager, or maybe you're just leading a small team or only yourself, is to recognise that that sense of I want certainty can drive us to leap to premature conclusions, because we so want to get away from the yucky feeling and discomfort of, "Ugh, I don't know what's going to happen." The danger comes in when we are certain when we have no reason to be. "Oh, I'm sure. My gut told me." We're going to go back to gut instinct now.

Jacqueline Blondell:
So is saying "I don't know" a good thing for a leader to do?

Constance Dierickx PhD:
Yes, yes. It's one of the least used and most powerful phrases. Now, let's be fair. A leader can't say "I don't know" every 10 minutes. There are things that we all have a right to expect that they know. But if they say "I don't know yet", that's a very good way to admit that there's information missing, but they believe that it's a temporary situation, and they could talk about what they're doing to fill in the gaps.

Jacqueline Blondell:
I think that'd be very comforting actually. If I was a member of an organisation that was going through some sort of trauma or change, to hear that kind of message would be wonderful, but why don't the bosses do that?

Constance Dierickx PhD:
Well, part of the reason is what you were saying at the very beginning of the podcast about we want leaders to be decisive. Decisiveness, being sure, being confident, little bit of the hero image. We are comforted when the leader is someone who we presume has more knowledge than we do, maybe more experience. It can be comforting, it can also trigger cynicism, but it can be comforting at times of great uncertainty for the leader to say very emphatically, "This is the deal. This is what will happen." But a leader can actually bridge the two. You can synthesise uncertainty and certainty in a very helpful way. For example, you can say, "This happened, we know this happened. We don't have all the details yet. Here's what we're doing, and here's the reassurances that we are prepared to make now." For example, you have a data breach. You can reassure people, your customers, let's say, that you will not allow them to be harmed. Let's say people's credit card numbers were compromised. You can announce as Frank Blake did when he was CEO of the Home Depot and they were hacked, he said, "We promise that no customers will be harmed," and he made good on that promise. He also had to say, "We're not sure what happened." He was brilliant in that situation, just brilliant.

Jacqueline Blondell:
But how can you promise that no customers will be harmed? I mean, there's a broad number of ways people imagine that they could be harmed.

Constance Dierickx PhD:
Well, they made sure that any false charges on the credit cards, that the customer didn't end up being responsible. Now, that's an easy thing to promise, because the credit card company's going to take care of that. But he also promised them that their data was no longer accessible to the no good people that were trying to hack. Any harm other than that really was beyond his control. But part of the harm he was addressing without saying it was the anxiety and the fear, but he couldn't say, "I promise you you won't be scared." Of course, it's a scary thing. "Did they get my Amex number? Oh my God, that one has no limit. Oh, crud."

Jacqueline Blondell:
Absolutely. Now, we already talked about how important the perception is that our leaders make good decisions. How important is it in the day-to-day business and in a period of crisis, and is there a difference between how decisions should be made?

Constance Dierickx PhD:
Yes, there are. In a crisis, and I'm thinking of a crisis that is something that you cannot predict or plan for or prepare for. So crises that people can prepare for like firefighters, for example, there's fire somewhere, they know what to do because they've learned and they've rehearsed. The crises that organisations face that are most detrimental are the ones that seem out of the blue. Even if bystanders might think, "Well, you got a bunch of oil rigs. Every now and then one of them blows up", that sort of a thing. In a crisis, the first rule of being in a crisis and making decisions is you need to know you're in a crisis, and you need to know that it will not be a secret. Leaders too often think they can keep secrets, and I always tell them there's no such thing as a secret.

Might be secret temporarily, but it's going to come out. It's best to say this happened. So rule number one, know you're in one. Rule number two is gather as much good information as quickly as you can, and do not revert to the usual suspects to give you the information. For example, if you're a leader, team leader, vice president, whatever, you happen to be, partner, you have close associates. However, in a crisis, you want to hear from them, but you also want to hear from other people. So it's important to have those broader relationships. Third, you want to reach a conclusion and you want to get in front of people as soon as you can and tell them what you know, tell them what you don't know, tell them when you think you'll know and tell them what your intentions are to take action. That's as much as you can do in the short term. If you're in more steady state waters, the danger of making decisions in steady state is that we get lured into thinking that steady state will go on. We know that's not true. We know that there are riptides in those waters, and they're going to get us if we are swimming into them.

Jacqueline Blondell:
We hope you're enjoying INTHEBLACK. If you are interested in the latest news, analysis, policy updates and business insights, you should check out CPA Australia's With Interest Podcast. Join us as we dive into the news and delve into the business issues of the day. We talk to thought leaders from across the accounting, finance, strategy, economic and business spectrum and you get their expert opinions. Now back to INTHEBLACK.

Constance Dierickx PhD:
So the trick in making decisions in calm waters is to make them based on what you know, but then also run some scenarios and say, "What if this? What if that?" and then begin to quantify the risks of the what if or what that. Then to evaluate the risks on two dimensions. First, what's the probability of that thing happening? Humans are very bad predictors, by the way. So we do these things anyway because we don't have a better option, but we need to be appropriately suspect about our own prognostications. Then you want to know what the severity is, so you want to focus on highly severe crises that could happen, or if they happen or something unusual, a market shifts. Let's say for example the supply chain gets really crazy because of a global pandemic. Goodness, who planned for that?

Jacqueline Blondell:
Heard of that before. Definitely.

Constance Dierickx PhD:
Yeah, we've all heard of that before. But that is something that all scenario planning should now say what if there's a pandemic ... not a pandemic, but if there's an epidemic in a region in the globe that we rely on? That might be low probability, but it's high risk. You want to pay attention to that and make your decisions about how you allocate resources, your systems and your processes, et cetera, so that you have some protection against that. I'm saying all of this fully recognising that we cannot contemplate the full range of catastrophes that can happen in the world, and we have event after event that shows us that. But what we have to do is be agile enough when they do happen. The emotions should not have the steering wheel. The emotions are fuel, but our brains need the steering wheel.

Jacqueline Blondell:
Absolutely. That counts for even personal decisions we make about our careers, like whether we should change jobs or resign because we're going nowhere. Do those same sets of processes come into place when you're making a decision about your career?

Constance Dierickx PhD:
They absolutely do, and I believe those decisions are just as important as the decision that a CEO of a $20 billion company as making. If you have an important career decision in front of you and you're uncertain, you might lie awake at night just as much as that CEO and the choice you make is going to alter your trajectory. Now, the good thing about making an individual decisions is if we're willing to admit our mistakes quickly, we can correct. If you take a job, I took a job years ago with a really awful boss, and I stayed in that job for 87 days. I think it's some sort of a record, 87 days. It was a bad decision, it was a bad fit, and I was swayed by ... I was courted for the job and I was so flattered, and I ignored all those little faint signals that I think today I wouldn't ignore them. I wasn't a psychologist at the time in my defence.

Jacqueline Blondell:
Now, I know we've talked a bit about this, but what factors lead to making bad decisions? That goes at our own personal level and at the top of an organisation. Are they all similar?

Constance Dierickx PhD:
Yes. Yes. I think the factors are very similar, though they may play out in different magnitudes. One of the contributing factors to bad decisions is not making a decision or ignoring the fact that a decision needs to be made. It's procrastinating, minimising, rationalising, putting things on the shelf, and then eventually something happens to force us into consciousness. So that's one. The other is that we sometimes make bad decisions because we have so many decisions to make. This is true for individuals, it's true for partners in service firms, it's true for executives. We have so many decisions to make, large and small, that we take a lot of shortcuts, and those shortcuts lead us to step into invisible decision traps. For example, being overconfident or using the wrong tactic at the wrong time, things like that, or falling into the sunk cost fallacy. Those are really important.

Jacqueline Blondell:
Is that like you spending 87 days working for a horrible boss?

Constance Dierickx PhD:
Yeah, I spent about 82 days too long there.

Jacqueline Blondell:
I love that you lasted the first five days.

Constance Dierickx PhD:
Yes.

Jacqueline Blondell:
Now, can you recount for us, because we all love to look at real life examples, a couple of notorious bad decisions made by leaders over the years?

Constance Dierickx PhD:
Yes. One of my favourite bad decisions, and this is an example of what emotion is in the driver's seat, is Tony Hayward, who was the CEO of BP Oil at the time that one of their drilling operations in the Gulf of Mexico exploded. People died. There was a fire. It was belching oil out into the gulf and damaging the beaches, killing wildlife, and putting a big dent in the fishing and shrimping industry there. This was a man under huge stress, and he was caught on microphone saying, "I just want my life back." That was the end. I heard it and I said, "He will not last 30 more days in his job", and he didn't. When I give a speech and I talk about Tony Hayward and I say, "BP Oil, blah, blah, blah", I give the background and I say, "And what do you remember about him?", the audience shouts in unison, now this is in the US so maybe it's different where you are, "I just want my life back." It was an unforgettable statement. It's as though it's emblazoned on all of our brains. That was a terrible decision. Another decision that I would nominate for the hall of shame was John Stump, who was the CEO of Wells Fargo.

Jacqueline Blondell:
This is the big US bank that got into a bit of strife a few years ago.

Constance Dierickx PhD:
Yes, a big US bank that got into trouble because they were trying to increase their revenue and the number of accounts they had on the retail banking side. So it's you and I walking into the bank and doing business and being pressured to open another account that we didn't intend to open. What he did wrong, the terrible decision he made, was he decided, first of all, when the results from the retail banking side were outstripping their peers, their comparison group, he didn't get curious. He decided just to accept it at face value. Big mistake. Leaders need to look into extraordinarily good results and extraordinarily bad. If the extraordinarily good results are happening honestly, you want to learn how it's happening so you can repeat it across your organisation. You don't want to just take it for granted. That was one of the decisions he made that was a mistake. The other decisions had to do with defending, denying, allowing ... it appeared, I don't know, they weren't a client. I don't know this. If they were a client, I certainly wouldn't be talking about them, that he allowed people to craft these public relations statements and take out full pages and newspapers, and it just came across like so much vanilla pudding. It was very boring, very insincere, and ultimately the man did lose his job, but it took a while. I would say a decision of the board was to not end his career sooner.

Jacqueline Blondell:
There were quite a few bad decisions being made there.

Constance Dierickx PhD:
Oh, a whole laundry list.

Jacqueline Blondell:
Let's look on the sunny side.

Constance Dierickx PhD:
Sure.

Jacqueline Blondell:
What factors lead to making good decisions, and what are some examples of leaders who've done the right thing?

Constance Dierickx PhD:
Some of the factors in making good decisions is really getting clear about what is a fundamental decision that needs to be made. I mean, that sounds pathetically obvious, I know, but leaders at all levels and human beings make a lot of decisions every day, and sometimes they get muddled. When you have a strategic decision, by that I mean a decision that's going to change the nature or direction of your organisation. When you have a decision like that to be made, you really need to do what I call put the decision on stage in lights. You want to say, "This is an important decision. We're going to highlight it, clarify it, define it", et cetera. Another factor in making great decisions is to be aware, to have the humility, to be aware that we are all fallible and we might make mistakes. You want to invite in people that can help you avoid those. But you also want to avoid people that are simply naysayers because they seem to take great joy in that. The chronic devil's advocate, for example, who advocates an alternate point of view, but really it's hard to see the benefit of doing that. Get those people out of the room.

Jacqueline Blondell:
Just have some balanced input from from people who can weigh up the situation. Who are some good examples of good decision makers?

Constance Dierickx PhD:
A client of mine that I worked with on and off for a number of years, I'll use his first name. His first name is Patrick. He's a really good leader. He actually happens to be an accountant by profession, but he's run an operation for his company for many years and done it very well. His decisions are so good because of his process. When he's going into a new situation, the first thing he does is he looks at the financials. He wants to understand what's happening according to the numbers. Then he puts the numbers away and he goes to the place or places, and he walks around almost like he's on an afternoon stroll, and he talks to everybody that he can, and he asks them all sorts of questions that appear random, but they are not. The decision that Patrick makes is he invests time in gathering experiential data, observational data. He has the qualitative and the quantitative, and then he listens to his advisors, and only then does he make major strategic decisions. He's been very successful, he's very admired, and people in his company clamour to come and join his team. I think that's just brilliant.

Jacqueline Blondell:
So gathering data and then getting more experience from the people you work with is a key thing, and that could work for your own personal decisions as well.

Constance Dierickx PhD:
Completely. Alfred Korzybski, who was a scientist, has a great saying. He says, "A map is not the territory." If we think of all the great quantitative data that we have at our fingertips now, it's not the same. If you read about a ... let's go back to the ice cream. You can read about an ice cream shop all day, but there's nothing like going and ordering a scoop and eating it.

Jacqueline Blondell:
Absolutely. Absolutely. Now, can I just ask you to unpack your process idea, your step-by-step idea for making good decisions at any level?

Constance Dierickx PhD:
Yes. I'll give you the headlines and then let you ask me what I mean by these. There's five steps in the decision making process, and the first one I actually mentioned a moment ago. That is set your consequential decisions on stage. Turn on the lights. You want everyone's eyes on the most important decision or all the appropriate people's eyes on the most important decision. You're reducing distraction, you're increasing clarity for people when you do that. This could be your family in a family meeting. You could say, "Okay, the decision we need to make is ..." Hopefully it's a fun decision. "Where are we going on vacation?" The second step is to sidestep invisible decision traps. I write and speak about invisible decision traps a lot because I'm so fascinated by them. The easy way to do that is to, number one, know what they are or know what some of them are. Number two, understand your own history of decision making. Where are you really good and where have you made some mistakes? Look for those patterns. Then as you're going through your process, have the humility to believe that you can make mistakes. In fact, we know we all will make mistakes. There's no such thing as perfect decisions, right?

Jacqueline Blondell:
Absolutely.

Constance Dierickx PhD:
The third step is to look for ways to see what others don't. I think of this as ... I'll use an analogy. If you're staring at spreadsheets, and the only way the tide is in is that your feet are wet, you have missed the early signs that the tide is rising.

Jacqueline Blondell:
Quite right too. Yeah, absolutely.

Constance Dierickx PhD:
You have to pick your head up and look for data, information and faint signals so that you can see things before your competitors see them, or you see them in a way that allows you some advantage. The fourth step is draw a success map. What do I mean by a success map? I mean that you're going to identify not only the activities that you need to take, but you're going to specify what are the indicators of success? What are we going to look at to say we're on the right track or not? And be ready to pivot and shift. I like to borrow the phrase ... I don't know who said it, but I love it. Fail fast, cheap, and often. It's much easier to do if you're not invested in being right about every single decision you made. Finally, the fifth one is learn and thrive. Whether you made a good decision or you were misguided in your decision, there's learning to be had. In my experience, a lot of people focus on the mistakes. "Oh, well, I learned from my mistakes." I got an idea. How about we learn from what we do really well? Or how about we learn from what someone else does really well? Can we reverse engineer and figure out how to do something that they're doing to get something that we want that might be similar to what they're doing? Those are the five steps.

Jacqueline Blondell:
That last one I think is stellar. It puts its arm around all the other sections, and I hadn't thought of that, and that plays out for personal decisions, career decisions as well, doesn't it?

Constance Dierickx PhD:
Yes. Yes.

Jacqueline Blondell:
Absolutely. I'd love to go into the nitty-gritty of the five, but we are running out of time. Thank you for spending time with us today, Constance.

Constance Dierickx PhD:
Thank you, Jackie. It's been an absolute pleasure.

Garreth Hanley:
If you've enjoyed this episode, help others discover INTHEBLACK by leaving us a review and sharing this episode with colleagues, clients, or anyone else interested in leadership, strategy, and business. To find out more about our other podcast, check out the show notes for this episode, and we hope you can join us again next time for another episode of INTHEBLACK.
Do you need guidance on making high-level decisions? If so, this episode is for you.
Introducing The Decision Doctor®, who's here to share expert insights on how to improve your decision-making processes. Tune in now to learn the secrets to career and corporate decision-making success.
Host: Jackie Blondell, Editor, CPA Australia
Guest: Constance Dierickx, The Decision Doctor®. Dierickx is an internationally recognised expert in high-stakes decision making. She has consulted to boards and senior executives in Fortune 20 companies, private equity funds and large not-for-profits. Her latest book is Meta Leadership, How to See What Others Don't and Make Great Decisions.
For more insights on this episode's topic, best-selling author Daniel Pink spoke with INTHEBLACK about evidence-based decisions.
INTHEBLACK has in-depth articles on decision-making to improve your work performance and behavioural insights.
CPA Australia publishes three podcasts, providing commentary and thought leadership across business, finance, and accounting:
Search for them in your podcast platform.
You can email the podcast team at [email protected]