The NFP CFO of the future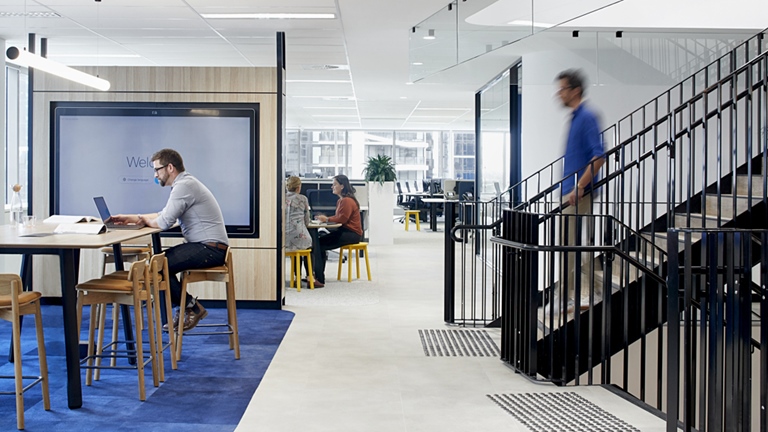 Speaker 1:
Hello, and welcome to the CPA Australia podcast, your weekly source for business, leadership and public practise accounting information.

Mel Yates:
Welcome to the CPA Australia and Pitcher Partners podcast series for the not-for-profit sector. In this five-part series, we discuss some of the key issues for those working in the not-for-profit space covering a different topic each podcast. Today's topic is the not-for-profit CFO of the future.

Mel Yates:
My name is Mel Yates and I will be hosting today's podcast. Just a little bit about me. I am an FCPA and I'm the director of the Reporting, Red Tape Reduction and Corporate Services at the Australian Charities and Not-for-Profits Commission. Prior to this, I worked at the Australian Taxation Office for more than a decade in compliance, internal policy and operational financial management roles.

Mel Yates:
Before that, I worked for the Victorian government and also in local government social services roles in England. I began my career at a large professional services firm. And I'm also the deputy chair of the Victorian Public Sector and Not-for-Profit Committee here at CPA Australia.

Mel Yates:
With me today to talk about the Not-for-Profit CFO of the future is our expert presenter, Mark Harrison, who is a partner at Pitcher Partners Melbourne responsible for leading the business advisory and assurance offering. Welcome, Mark.

Mark Harrison:
Hi, Mel. How are you?

Mel Yates:
Good. Thank you very much. Great to have you here.

Mark Harrison:
Thanks for the invite.

Mel Yates:
Mark's clients from public entities through the private and family owned enterprises can be assured they are in safe hands. With many years experience, Mark applies his superior business acumen and commitment to client care to provide the highest levels of service and advice. Mark is relied on for sound commercial and practical advice whether engaged for assurance, compliance or advisory services, Mark's focus is to be supportive and seek the right outcome for his clients.

Mel Yates:
They know he cares as much about the success of their business as they do and will bring his attention to detail with assisting with their strategies for success. So, we'll jump into the conversation. We might start off, Mark, with a pretty broad question, what is the overarching role of a chief financial officer in a not-for-profit organisation in 2018?

Mark Harrison:
Mel, I believe that varies from entity to entity and organisation to organisation, probably even individual to individual but I think, that is the one that I want that as accountants, we all have the element of [inaudible 00:03:04] in that role. That's just getting the numbers right, the compliance side of the business. But then also the more interesting bit of supporting the business and looking at how you can help those working within the business to get a better outcome.

Mark Harrison:
I think beyond that, for those that are really engaged by their role, the opportunity is to be an adviser to the CEO or more broadly to the executive and become their confidant. I think it's part of that. That doesn't necessarily just mean acting under their wishes but it actually means being at times a protagonist but more importantly helping to work in partnership with all of those in the executive across all of the challenges of the business.

Mel Yates:
A couple of things that you've mentioned there, the fact that from organisation to organisation is going to differ, there needs to be an element of adaptability, flexibility and the like in today's professional. In your capacity as a professional adviser, Mark, what do you see from what you would consider good not-for-profit CFOs or best practise? What are they starting to do? What are the things that you're starting to see?

Mark Harrison:
I don't know if it's so much starting to see but the very capable CFOs that we worked with have always been, one, engaged by the business that they're a part. Two, very cognizant of the mission of the not-for-profit that they're working with. They do want to be participatory in the executive committee. After that, there's such a long [inaudible 00:04:42] of other roles that so many of them fulfil very effectively whether it'd be across the risk management. So just around internal commercial acumen and then obviously, it's coordinating with third-party risk management people such as their internal auditors and their insurers and the finances. I think owning those relationships as well.

Mark Harrison:
Looking to evolve the organisations, so commercially not just tweaking what's currently doing itself and its saving an extra dollar here or there but actually fundamentally challenging the way an organisation operates or understanding the funding agreements to make sure that they're maximising organization's opportunities and therefore, presumably also delivering to the mission in a great way. It's what a very good operator will be doing today at the most basic level.

Mark Harrison:
And then after that, it depends really on the challenges. Probably one final observational thought would be that also the picking up the strategy of the organisation and actually helping to deliver on that, not waiting for the CEO to say, "This is what we're going to do," but actually driving the implementation of strategy and actually owning or having a very significant ownership piece that they're in as well.

Mel Yates:
There's a few things there, I think, that sort of tie back to the need to be a good communicator. All of those relationships you need to be able to communicate with different stakeholders on different levels about different pieces of information.

Mark Harrison:
Definitely. I think at the end of the day, there are only ... Everything we do is only people businesses. It doesn't matter what sector you're in, but I think the personal element within not-for-profit organisations is just probably over and is increasingly emphasised because of the nature of the person and the cultures of the organisations that being a communicator and a relationship person is very much in the execution of your day to day.

Mel Yates:
Yeah, and some of those other points that you've just made too, in my mind, they trigger accountability making sure that the organisation is more accountable. I guess, there's greater expectations on not-for-profit organisations in 2018 than there was early on. And I guess also, if we think about a governance, there's also that sort of focus back to making sure that the organisation is complying and is meeting the needs of, I guess, of it's beneficiaries and it's funders and all of those things.

Mel Yates:
Just to set the context that's quite a broad, I guess, set of principles that someone has to think about in their roles. Has that always been the case?

Mark Harrison:
I think in larger organisations with us being the breadth of opportunities and challenges, that's always been the case. There's always been multiple people to work with and business units to serve and commercial discussions to be had and just evolving organisations.

Mark Harrison:
Possibly in smaller organisations, it hasn't always been the case. I think many smaller organisations, the finance function is being directed and has probably not evolved beyond being the record keeper, the backward-looking view other than probably setting the budget once a year. But I think we're starting to see that change now is this sector evolves for all sorts of challenges that we've seen over the last five years.

Mel Yates:
Yeah, and I think those challenges are going away. I think we're looking to the future, I think they're just going to continue and probably increase-

Mark Harrison:
Absolutely.

Mel Yates:
... on many fronts.

Mark Harrison:
Absolutely.

Mel Yates:
How have the responsibilities of a CFO in the not-for-profit space changed over time?

Mark Harrison:
I think principally, the biggest change has been that you become more participatory in the role. It's no longer an internal role where you're just stuck in the back corner. I think that participation means that they've got greater involvement in all business units, and also carry greater responsibility.

Mark Harrison:
Now, that changes from organisation to organisation but there can be responsibility for the finance function, the IT function that stretches into human resources. There's the commercial challenges and that just inwardly looking without even thinking about how the space is changing. So moving to consumer-directed care and that competitive tension that we now see in so many NFPs together with funding challenges and social ventures and taking on debt.

Mark Harrison:
There are so many things that we didn't see five years ago. I think it all started though principally from the changing governance expectations. I think that the NFP space in the last 10 years has had a very significant evolution in governance to the board and in the executive level. And in response to that, there's been more expected of finance. That really led the change, I think, or the need for change.

Mel Yates:
So, I guess, following on from that, why have they changed? As in why have the responsibilities of a CFO in the not-for-profit space changed?

Mark Harrison:
Well, I think the environment changed clearly. We've spoken briefly and everyone would be aware of the commercial change. The scale of organisations is such that there are a lot larger now, so I think the needs of those organisations is greater and that stretches straightly or impacts directly on the finance function.

Mark Harrison:
Funders also have a higher expectation now, and then obviously the governance space which I just briefly touched on. On top of that, you just got evolution of organisations whether it'd be at the IT function, disrupting organisations, mergers. There are so many things that impacted the change what the world was 10 years ago.

Mel Yates:
I guess that's just a reflection of, as you've said, the world is changing and the not-for-profit sector is not immune from that. I guess it's almost on the cutting edge of that. A lot of not-for-profits provides services that government don't want to provide, or they can't provide. Yeah, that's a selling point.

Mel Yates:
So, looking now into the future, what would you say are the future trends for a not-for-profit CFO?

Mark Harrison:
I don't think there's a fundamental shift. I think it's just an evolution of the same theme that we've touched upon. The key is to be relevant for the CFO and, I think that involves being embedded in the organisation. And assisting the organisation to see into the future, so it's not so much where you're re-effacing and explaining what did happen, but helping executives to focus on what is about to happen and being prepared for that.

Mark Harrison:
A colleague once used the term, "Helping someone to see around the corner," and I think that's really critical. I think it's no longer just backward looking.

Mel Yates:
Yeah, I like that analogy. I think that's really, really good. You've mentioned in the past that CFOs are now advisers to the organisation. Can you explain a little bit on what that means?

Mark Harrison:
I think in the first instance, it may no longer just acting as director. If you go with the traditional hierarchical structure of an organisation, you do what the CEO told you to do. I think CFOs no longer need to do that. Clearly, they've got a working partnership with the broader executive but I believe that now, they also need to help to effect change. They need to challenge maybe some of the historic perceptions within the organisation or just challenge some of the discussions that are happening so that there's multiple voices within an organisation as well.

Mark Harrison:
I think they may become really powerful. It doesn't mean they have to win the argument every day, but I think there's a lot to be said for being the anti-voice in the conversation. You're not just going with the motherhood statements or what's always been done in the past is correct. I think from there, you then have the platform to really develop a role that's value adding.

Mel Yates:
Yeah, and I guess that's really important to have those challenging conversations internally rather than let decisions be made that are then wobbly once they do get implemented.

Mark Harrison:
Correct. And I think equally you've got to then also be mature enough to move past it. You're not going to win every conversation or every discussion, but it's good just to challenge an organisation, I think.

Mel Yates:
Yeah. I guess that underlines the importance of relationships and collaboration and sort of working as a team within the business and engage-

Mark Harrison:
Absolutely.

Mel Yates:
How should CFOs evolve? We've talked about, I guess, some of the evolution. How should the CFO evolve to the said adviser position, if you like?

Mark Harrison:
I think there's two parts. One, the organisation has to evolve as well. You've got to be working in an organisation that lets the CFO get out of that backroom if we take the traditional stereotype, if you can, and let them actually be a leader, not just control the numbers. That comes from the CEO and the board, I think, that mandate to participate.

Mark Harrison:
Then, I think it's important to have the systems and more importantly, the information to assist them to do their roles, so obviously investing in the organisation to facilitate empirical assessment of what's happening in the organisation. You can have the time and therefore, the team to support you that's all terrific to aspire to be at that cut and thrust of an organization's decision making. But if the underlying accounting function or finance function isn't occurring while you're doing that or focus on other things, then obviously that impedes you. And you obviously got to have the skills to do it and also the inclination to challenge, to mediate, to listen and just ultimately to be commercial for the greater good of the organisation.

Mel Yates:
And you touched on something that I think is really critical for the not-for-profit sector more broadly is that investment into the organisation, into the systems in order to have the information available for good decision making because we know that many, many not-for-profit organisations are notoriously cash-strapped or resource-poor. So, what does a CFO do when there are limited resources to allow them to be an adviser?

Mark Harrison:
I think actually you've touched on two points there. You've got to invest in your people and also in your systems. Right now, we're seeing a lot of investment into systems by organisations such as CRMs or ERPs in order to meet the changing business environment. And I think there are some who most organisations understand that because it impacts on their ability to execute or execute accountably.

Mark Harrison:
The challenge sometimes is actually investing in your people to try in them and help them to understand the brave new world. Some of that can be evolutionary in the sense that by experiential growth, but sometimes you do need to invest in the skills of the individuals you've got or possibly even try it upwards and get new people with new skills into an organisation. And I think they are multiple challenges for any organisation because of that monetary constraint.

Mel Yates:
It's always there. Where do current NFP CFOs need to upskill?

Mark Harrison:
I think there's probably two pools of people there. There's those who don't need to ... There's an incredibly talented CFOs within the space that are equal to their peers in the for-profit space. They are commercial. They are very technically savvy. They wish to drive their organisation and build it for its purpose. Then sometimes there's those either because of the constraints that the organisation placed on them, resources, mandated role that don't, I think ... In order for them to evolve, they've got to start by just being relevant. So making sure that they understand their business model and how their environment is changing. They need to make sure that they can capture data and use it to the benefit of the organisation, so look at their systems and their processes.

Mark Harrison:
That probably means they've got to have a greater knowledge of technology or at least have someone within their organisation who can support them to grab data. And once they've got that, then they are going to be able to have a meaningful and a defensible discussion as to how an organisation can improve just even on the basic analysis of the information and operating cycles that are currently occurring. I think they're the one I want of where you got to get yourself to before you ... Or if you're not already there.

Mel Yates:
I guess that leads us onto the next question. Technology is evolving, so how has and how will this continue to impact the role of the CFO?

Mark Harrison:
It's critical. It doesn't matter whether this is an NFP or for-profit discussion, or probably the wider world and technology is impacting all of us, will continue to do so. It will change the roles we do. The things that I do today will be very different from what I do in five years' time or 10 years' time. We will see it make some roles redundant but it will also create new roles. I'd like to believe that it will take the mundane out of our jobs or our team's jobs and allow them to really analyse data and also work within an organisation so that it's more valued and I think more rewarding for the individual.

Mel Yates:
Using people's capacities.

Mark Harrison:
Correct.

Mel Yates:
Wonderful. We hear a lot about teamwork and you've just touched on the word "team" there. Who should not-for-profit CFOs be working with?

Mark Harrison:
Inwardly? Clearly, obviously their CEO and probably the rest of the executive team that will depend from organisation to organisation, how broad that group is. Within that, they should be ideally in the larger organisation to be an information officer or someone with a very strong technology [inaudible 00:19:48] because those platforms are critical to assign many of the service-based organisations in NFP companies or businesses at the moment. They should be aligning to the board, yet sometimes that's limited but I believe they're part of the broader team.

Mark Harrison:
And then, I think it's also really important that CFOs have a team obviously below them that are skilled but equally a team around them of external confidants or advisers people they can turn to, to support them or just have a frank discussion with or just be aware of what's happening around them because too often, we're focused only on our own roles and not necessarily [inaudible 00:20:32] or aware of what's happening in the broader community.

Mel Yates:
Take those blinkers off. Where can CFOs in not-for-profit organisations find information that advise to help them in their role?

Mark Harrison:
I think in the first instance, you've got to have the discussion internally. Make sure that where you aspire to be with your own career is going to be a pre-sell in the organisation. If you keep rallying to do things that others don't wish you to do, then possibly it's a wrong organisation for you.

Mark Harrison:
In terms of personal growth, CPA run fabulous discussion groups. Outside of that, there are the organisations that do similar, so I encourage people to do that because that lift your eyes above what you're doing on the day to day to the broader world that you work within. You've got your advisers and you've got obviously structured programmes for further education whether they're technology related, governance related. I think the important thing is that you've got to be engaged by it. There's no point in doing the tick a box because the passion will fall away very quickly.

Mel Yates:
Yeah, excellent. And I guess that's a good segue into the fact that as professionals, we all have an ongoing requirement to make sure that we're meeting our continuing professional development needs. There is that inherent requirement to keep up that growth and continue to learn.

Mark Harrison:
Yes. That requirement and challenges because we're all [inaudible 00:22:07].

Mel Yates:
Which circles back to, I guess, the use of technology and being able to use technology for learning.

Mark Harrison:
Correct, such as podcast.

Mel Yates:
That brings us to the end of our questions today. Mark, I really want to thank you for your expert insights. I'm sure we have all discovered much more about the not-for-profit CFO role of the future. I want to also thank all of our listeners for tuning into CPA Australia and Pitcher Partners podcast series on the not-for-profit sector. Please join us next time for a discussion on cybersecurity, another very important topic for the sector.

Mel Yates:
Thank you very much, Mark, for your time today.

Mark Harrison:
Thank you, Mel. And to the listeners, thank you.

Mel Yates:
Bye-bye.

Speaker 1:
Thanks for listening to the CPA Australia podcast. To download the transcript and to find more information on today's episode, visit www.cpaaustralia.com.au/podcast.
In this episode, expert presenters Mark Harrison and Mel Yates FCPA talk about the role of the not-for-profit Chief Financial Officer (CFO) of the future.
This is part two of a five-part series from CPA Australia and Pitcher Partners on working in the not-for-profit sector.
Listen now.
Host: Mel Yates FCPA, Director of Reporting, Red Tape Reduction and Corporate Services, Australian Charities and Not-for-profits Commission
Guest: Mark Harrison, Partner/Executive Director Pitcher Partners
Show notes
Subscribe to With Interest
Follow With Interest on your favourite player and listen to the latest podcast episodes
Listen and Subscribe