Career skills revisited: Board success with Claire Braund
Career skills revisited: Board success with Claire Braund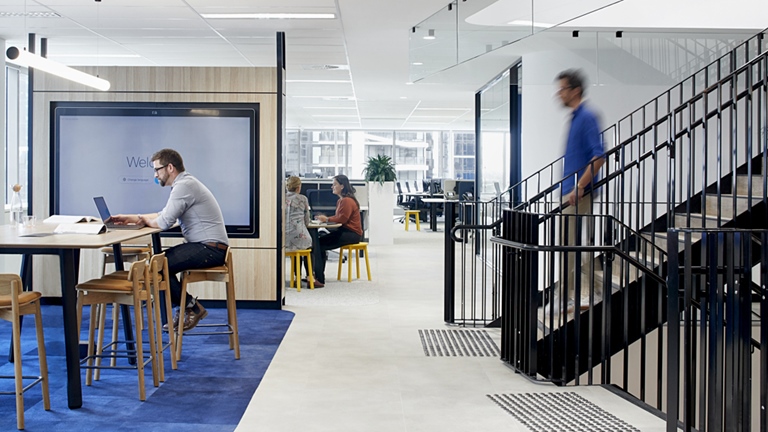 Intro:
Hello, and welcome to the CPA Australia podcast, your weekly source for accounting, education, career, and leadership discussion.

Louise Roberts FCPA:
Hi, and welcome to the CPA Australia podcast on the topic of getting board ready. My name is Louise Roberts and I'm the deputy chair of the Victorian Women CPA committee. In this podcast we'll be discussing with Claire Braund about gaining the first board role and how to best get yourself ready for this. Claire will provide us with the benefit of her experience and share with us her insights into attaining this step in your career. It is now my great pleasure to introduce our guest, Claire, co-founder and executive director of Women on Boards. Claire is a social entrepreneur who co-founded Women on Boards in 2006, and has been at the helm of the company ever since, growing it to 22,000 women across Australia. Claire sits on the board of Women on Boards Australia and the global group WOB Proprietary Limited, which includes a sister company in the United Kingdom.

Louise Roberts FCPA:
She is deputy chair of the Central Coast Conservatorium of Music, and formerly served on the not-for-profit board of the Foundation for Australian Agricultural Women and various incorporated bodies. She regularly works with organisations and aspiring directors seeking board roles. A former journalist and public relations manager, Claire's expertise is in communications, marketing, and advocacy. In 2011 Claire became a Churchill fellow for her research into gender balance on boards in Norway, France, and the UK. So as I mentioned, Claire will be sharing with us her insights into achieving a board role. So welcome, Claire.

Claire Braund:
Thank you very much, Louise. It's a pleasure to be here.

Louise Roberts FCPA:
Great. Okay, so to start with, Claire, could you tell us a little bit about your organisation, Women on Boards and perhaps some of the success stories that you've had?

Claire Braund:
Thanks very much, Louisa. Women on Boards is as it sounds. We exist to put women on boards and we started in 2006, as you mentioned, and we've seen a lot of change in the 14 years since then.

So we've got many women on boards and we've done that in a variety of ways. The first thing is that we made boards accessible. So we made boards and the committees accessible to people who were looking, because for many women the reason they weren't getting on boards is they weren't on the radar of those who were doing the looking. They were the chairs of nominations committees, chairs of boards, search consultants, other board members. So they just weren't on that radar. So how did they get on the radar of those who were doing the looking? And that's what Women on Boards created its membership base for, to give women access to programmes and workshops to help them do that. But the really big thing that we did is we then opened up the boardroom from the point of view of allowing organisations to post board and committee vacancies for free on our website. Now they're all checked by us and they're all approved and they're all qualified, so you can't just get random spam postings up. So it is a very structured process.

But what that did is it opened up the world of the boardroom to the women who were doing the looking. But more importantly, it actually gave the organisations who were looking for new board members a field of candidates they'd never before seen. And so they suddenly had access to a whole range of people who were interested in boards, who had the relevant skill sets, and who were really passionate about their organisation.

Now, of course, we started with seven or eight nonprofit boards listing with us while people got used to us. But by, 2016, '17 we'd really started to post in the 50s, 60s, and 70s per week. So that's the number of organisations posting. Government uses us quite a lot too, because we're a very good source of very high quality candidates who not only have the skills and experience, but have the interest. Just because you might like someone to go on a board or you've appoint or you've seen someone doesn't mean they're interested in your board, so you can waste a whole lot of time. So what WOB did, what really worked on the supplier as well as the demand side, and it meshed those two things together. We've posted thousands of vacancies, many thousands, both here and in our sister company in the UK. And we've put thousands of women on boards, or more importantly, we've actually enabled those women to put themselves on boards.

So we've given them the support, the process, the structure that has given them the confidence to put themselves forward to apply for those roles. And I'm just going to read a few of the roles in 2020 that people have, or few of the organisations that people have taken up board roles with. So we've got the Australian Prosthetic and Orthotic Association, Cedar College of New South Wales, the Federal Government's Digital Experts Advisory Committee, the Board of Migraine Australia, the Alliance of Gambling Reform, Australian Overseas Foundations, Santos Organics, Women's Health in the Southeast, Bicycles for Humanity. You knew there was bicycles for humanity? Access to Place Limited, Northern Community Housing Board and some of the multicultural and aged care boards. And they are only the ones that we know about, a lot of the vacancies that we post people apply for and they do get those roles. They don't always feed back to us.

We've also been successful over the years in putting women into many government board roles, but also since 2018 with the advent of our WOBSX programme, which is a very specific programme to support women in their bid to get on ASX, and one would say larger paid roles. We've had four or five very key successes in that space. And again, you can have a look at our website through the show notes to find who they are. But it really is a very structured activity there and which we'll talk about later. So yeah, we've had a lot of success. I think one of the great things that we've done is build a network of women who have a great commitment to each other.

So WOB has always been a network of reciprocity. It's a network of the woman, you are the woman you were, and the woman whom you will become. So you and WOB exists to put a hand out and a hand up. And that's really been one of the I think great benefits of WOB. It's a very supportive network of women who, and men actually, who exist to help and support each other. And personally it's been a complete pleasure every day to get to know the many women in our organisation.

Louise Roberts FCPA:
That's fantastic. And that handout and hand off is really important and can be very powerful can't it?

Claire Braund:
It's particularly critical for younger women. And it's also critical for those who are getting post their career as well, because quite often you've got a lot of older women who've got amazing experience and amazing skills. But because we do sadly live in quite an ageist society, we quite often lose the sort of sight on those women who are quite often brilliant mentors, have had vast experience, and really can help and enable the younger ones. And giving the talk at the CPAs last night at the 2020 International Women's Day event, I was particularly pleased to hear about your mentoring programme, because it's absolutely critical to have those types of programmes. And not only for the mentee to be mentored, but actually the mentee will often give the mentor-

Louise Roberts FCPA:
Absolutely.

Claire Braund:
... a lot of skills, particularly if they're younger, particularly in that digital kind of tech savvy sort of space. So I've heard about some great reverse mentoring opportunities too. And I think if you are mentored as a younger person, you are more likely to understand what that gave you and then go on through your career to mentor others. So that's been a really, really valuable part of WOB.

Louise Roberts FCPA:
Absolutely. And I guess the reach that you've been able to establish is both from the increase in the membership base, but as well as getting your messages out to organisations?

Claire Braund:
I think one of the things that was most difficult early on was in fact gaining the trust of organisations to post with us. Because there's still that little sense that you need to hang on to your board role, you need to be very careful about who you get and in a sense you do. But you've got to have a bit of trust and know that if you post a vacancy with us, well, we prove the vacancy, that the women that it's sent to are unlikely to apply, unless they A, are really interested, B, have the skills and experience, C, have the time. So this sort of notion that we'll post a role and, "Oh my goodness, we'll be overwhelmed with applicants," doesn't happen. And increasingly, I mean, we started out and we probably posted, I don't know, seven roles a week. Well now we get 60 and 70 roles.

So you can see how the appetite for this and the trust is actually growing with the understanding that if you post a role, you never know who you're going to get. And so many vacancy posters have come back to us and said, "Oh my goodness, we had absolutely no idea of the quality of the candidature that was out there. It's been amazing."

Louise Roberts FCPA:
It's fantastic, isn't it? It's a great story.

Claire Braund:
It is a good story.

Louise Roberts FCPA:
So, if I'm looking to gain my first experience in a board role, what sort of role would be my best starting point? Should I be looking in the not-for-profit space, in the volunteer space? Or can I look elsewhere?

Claire Braund:
There's a couple of things there. As citizens we all have to do those what I call community roles. So we all have to do the P&Cs and sit on the sports boards and we all have to do those types of things just by virtue of the fact that we live in suburbs and we are part of local communities. Many of us will be involved with sort of local housing shelters, those types of organisations. It really depends where you're getting started from. So if you're getting started in your mid-20s or your early 30s, then you might think, "Hmm, okay. I'm not going to be able to jump straight into a major role, but let's have a look. Let's have a look at what organisation I work with, what my skills and experience are. And I'm really interested in, for example, cancer research. So I'm going to have a look at all the cancer research organisations. I'm going to do some due diligence on them. And I'm going to look where there's a gap for my particular skillset. And then I'm going to pitch myself in."

And quite often nonprofit organisations, and it's a bit of a misnomer, the old nonprofit tag, because of course organisations like the HCF and HBF, which are huge health funds are in fact not-for-profit. Many of the credit unions are not-for-profit, huge housing bodies or many of the sports organisations. So you've got to be careful. And many of those are really profit for purpose organisations. And that is often what younger people really wanted to be doing is they want to be aligning themselves with those profit for purpose or organisations. So the big key is to what you're interested in, is to know what you're passionate about and say, "Okay, so I'm going to start networking in those areas and start looking for roles there."

If you're time poor, the tip really is you need to find an organisation that has a staff. So I'm on the board of the Central Coast Conservatorium of Music. And we have a staff of five to seven, and we have a large teaching staff. So it runs as an organisation. So I as a director can sit in a strategic and governance role. Having said that, because of my expertise I sit on various committees within the organisation where you get more active within the organisation. So you just have to look at things like your time, your availability, what your skillset is, what your interests are, and then look at those things.

The other thing that you can do, and often an organisation like CPA of course, you've got, I think, seven or eight committees here. So you've got big opportunities here. Going on a committee of your industry body, particularly if it's one like CPAs, Engineers Australia, any of the organisations that accredit the profession, that's a particularly good way to get started. Because you can hone some skills, you can say on your CV that you've had committee experience. You might have even had some sort of state level board experience. And in terms of going on things like government boards, what that does is it says, "Ah, I come endorsed by my industry body, the CPAs of which I may member give me a tick."

And so that helps to get over that barrier sometimes of not being known. So the big thing is to get known and that's why industry bodies can be a great route into government boards, which of course also are often a great opportunity. Because government boards are great in that there is something for the first timers and there's something for the super experienced, for example, port authorities, or some of the really big bodies. But there's many advisory committees. There's a lot of boards at the government level that look for the skills and expertise. But not only that, they also look for diversity, not just around gender, but around youth, age, ethnicity, background, regionality.

So it's really important for those boards to have a diversity of experience and opinions on them. So it's not an exact answer, because there's never one particular pathway. Of course, if you're stepping off as a CEO or a C-suite, or you've been the CFO of a huge company, you are more likely to go into the lower listed ASX, to a superannuation board, to a very large regulatory government type of board. So it really depends where you're getting started from.

Louise Roberts FCPA:
Yeah, but I think the piece about committees really resonates with me and it's one of the reasons why I joined the Women's Committee here at the CPA.

Claire Braund:
Yeah, great opportunity.

Louise Roberts FCPA:
Yeah, absolutely, absolutely, get involved. So on that note, as the CPA, am I well positioned to hold a board role and would I need to be thinking about perhaps a more study and a director's course or some description or something like that?

Claire Braund:
Okay. Well, let me tell you, the world is full of CPAs and my business partner at Women on Boards, Ruth Medd is an FCPA of many years standing, and we never run a course without at least one CA or one CPA. And let me tell you, they are always the ones that are asked to go on endless boards, and guess what you're always going to be asked? The treasurer, or you get to chair the audit and finance committee. Now, for some of you who do that in your day job, it's like, "Oh my gosh, I just want to be, I don't know, the secretary, or chair something completely random like the marketing committee or something like that." But the reality is, is that because being a CPA gives you such a great financial grounding, you are very well-placed to take board roles because you're seen as a safe pair of hands.

Now, the days when we just put lawyers and accountants on boards have passed, and we're looking for a much more diverse skillset. Having said that, you also notice that in the professions like lawyers and engineers and CPAs, they actually wind up in very diverse roles. So by the time they're sort of 10, 20, 30 years through their career, they're quite often not just being a hardcore CPA. You find them doing COO roles. You find them all over the place, as CEOs, often doing really interesting and different roles. But it's that core financial grounding and that really good understanding of financial analysis and finances that is critical for any board member. Regardless of where you come from or what your background is, it is the responsibility of all of the board to look after the financial well-being of an organisation.

And so if you're not well-versed in finance, which I'm assuming all the CPAs are, but if you're an engineer out there who happens to be listening to this podcast, it's a great idea to skill yourself up and really just at the very least understand the integrated suite of P&L Castro and balance sheets, and understand where to ask the questions. It varies from sector to sector and body to body. Because some of the, I suppose, simpler nonprofits or government boards for example, don't require the same level, but it's really critical to have those financial skills. If you don't have those, then I'm quite sure that the non-CPA members out there can Google up the CPA website and probably have some great courses that are available to really skill you up.

Having said that too, we're in partnership with the Governance Institute, which is sort of on the other side they're the company secretaries for organisations. And they have a fantastic industry body called the Governance Institute. And so they have fantastic programmes on governance and risk, and that's the other really key area. So finance, governance, and risk are your sort of really big key areas. So if your light on those in terms of being a CPA, you might go and look at those roles.

There's also the AICD which does some excellent programmes and courses, and you don't have to do a whole course. What you need to really do is say, "Right, I've got the finances sorted, however, I'm really not great on governance and risk. I'd really like to understand better the role of chair or the role of committees. I'm going to go off and do that course myself." Because it's actually about protecting yourself as a director and understanding that you need to be in a place to exercise your responsibilities the best possible way.

There is no qualification to be a director. It's not like being a CPA or a dentist or something like that we can get struck off if you're practising without a particular licence. But it's actually more about knowing that you sit in a very, you really sit in the role of a servant to the organisation. And because your role is really critical and because you are looking after the governance and the strategy of an organisation, you need to be comfortable that you're in the best possible position to be doing that. So if that means going and looking for a course, and it means filling those gaps, then I absolutely recommend it. But back to the original question, I think these CPAs are well qualified to be looking for roles, but my only tip is, don't automatically say yes to those treasurer's roles, try and get some experience on the other committees.

Louise Roberts FCPA:
That's a great tip. But when I joined my first board, what I found myself doing is actually sharing some knowledge about how to read income statements and balance sheets with the other members of the board. And actually it was a great learning curve for them, but also for me sort of understanding where each of the director's knowledge was at, and then how we sort of worked from there and worked together from there. So it kind of goes both ways [crosstalk 00:19:56].

Claire Braund:
It does, it does. And it's great that, for example, you don't have to even do a course. So you might have a friendly local accountant who you can go and talk to. You might be on a board with someone like you, and you can say, "Louise, I really need a bit, I really need an hour of your time. Can you run a programme for the board? Can you ask us what we should be doing here?" So you exist in an educative role, which is exactly what you have illustrated. And so that's a great opportunity too. The other thing that you can also do is join a committee of a board. Again, which is often sometimes a route or a pathway to the board so people can see what your experience is. But also how you function in the boardroom, how you function, how collegiate you are, how much you share things, how you question, how you make decisions. All of those things that are really fundamental to a group of people being able to get along sufficiently well to govern an organisation for the best possible outcome for shareholders and stakeholders.

Louise Roberts FCPA:
Actually, that's interesting the committee, joining a committee of a board, because you could potentially do that with your current employer-

Claire Braund:
Yes.

Louise Roberts FCPA:
... and get that experience via that means, rather than sort of necessarily trying to go for that first board role straight away?

Claire Braund:
Many big listed companies, particularly in the banking sector, have committees. And it was NAB for example who mandated that 50% of its subsidiary boards had to be female. And that was a great thing because all of a sudden it wasn't just the sort of same standard, CFOs and company secretary who'll put on boards, but they were really starting to look for and give opportunities to people within the organisation. Because many of those subsidiaries are very large. In fact, I was chatting to someone the other day in one of our getting started workshops, who said, "Oh, your [inaudible 00:21:44] was on the subsidiary board for the holding company here. Does that count?" I said, "Absolutely that counts, because you have responsibility." So they are often great ways to think about board roles, but you need to think that they are board roles and you need to think about them in that context.

A lot of people still think about them as part of their job. So often when we're working with people on their CVS and things like that, you've actually got to jog them to say, "Actually, have you sat on any subsidiaries or have you been part of some sort of major executive committees? Have you done joint ventures? Have you done M&A's have you done all of those things?" Anything that sort of looks like a board roles where you get together to exercise a strategic governance function. So a lot of people in things like the mining sector, where the projects are mammoth. They've worked on big M&As, big joint ventures, big numbers, big workforce, big equivalent, big logistics. And so those things you should ratchet up and think about positioning them more strategically on your board ready CV.

Louise Roberts FCPA:
Now that I'm ready, and I'm now sort of looking at potentially moving into a paid board role, what would be ... Or if there are, five kind of top or critical skills or knowledge areas that I need to make sure that I covered?

Claire Braund:
Okay. Well, the first thing is it's a misnomer to think that only the ASX pays their boards. For example, all superannuation trustees for which CPAs, in fact, later on in their careers they would definitely be target boards. They pay, government boards pay, 10% of the nonprofit sector pays. Because of course you wouldn't be chairing the audit and finance committee for HCF without being paid. That's a significant role.

So being paid is often seen as kind of the next step, but don't just think about it in terms of ASX roles. So it's what you should do when you go on any board is to say, "How do you compensate your directors?" Because many organisations pay honorariums. They more than pay all of the travel. Many of the sports boards hold all of their meetings where the athletics meets out or where the archery meets our. So, you often get those types of trips.

Arts boards are the ones where you're always in this country, because it's a seriously underfunded activity. It's a give, get, or get off. So you just know some boards are where you have to give. If you want to go onto an ASX board, and let's think about that, or a superannuation board as a paid role, you really have to have stepped off C-suite big executive experience at that sort of CEO or CEO minus one level to really start to contemplate the ASX at the sort of 200, 300 level. Having said that, of course we have 2,500 companies in our ASX. And so you can think, "Right, I have a set target, a 300 to 500 board in my first instance," which is lesser now and not as high profile. And so you can work your way up.

I know Andrea Staines is a famous story for us, the former CEO of Australian Airlines. Her first board was a hospital board because she tried to look at something that said, "What has got the same transferable skillset as running an airline?" And in fact, it was a hospital. Were for example, if you don't sell the bed, or if you don't sell the seat, then you lose it if you don't fill the bed. It's got unionised workforce, big OH&S issues, complex safety. So she went on the hospital board, she then went on to Gladstone Boards cause she went back into her transport style roles, so back to industry. So out of the industry she actually came from. And then of course she moved her way up and now she's on many ASX boards.

So it's a bit of a pathway. It's unusual, even for male chief execs or male CEOs to be gone, "Right, he's finishing up, we'll just kind of pop him on this particular board." So it's quite tough to achieve ASX board roles. And our WOBSX programme is showing that. One of the things that you do have to have is really good commercial knowledge, good technical skills, good executive or C-suite experience, a range of it. So a nice sort of make it quite broad. But you've also got to know your industry and sector well. For example, if you're in oil and gas and mining, then there tend to be the boards that you would go for.

Now you can diversify out, but it's really, you've really got to be a successful executive with a relatively unbroken career. The other thing you've got to have is good networks, and you've got to be networked and you've got to have excellent joggers because you've got to wear out lots of shoes on this activity because it takes hard work. Lots of knocking on doors, repeat meetings, lots of chasing down head hunters, lots of talking to chairs, lots of talking to nominations committees. You've got to have a bit of a thick skin too, because sometimes you'll get to the final two or three on a big paid board. And for whatever reason, you just didn't get it. Now that doesn't mean that you weren't worthy or you weren't good enough. Of course you were, because you're considered and you got to the top list. But sometimes it's timing. It's where the organization's at. It's just a range of factors that means that you're not going to get that one.

But if you are getting interviewed and you are getting in the top lists, it is very likely that you will get a paid board. But it's an activity you probably need to start thinking about now because where you position your week, the career roles you take will influence in many ways the boards that you go on. So if you've got a bit of an ambition to go on big ASX boards and you're 25, 30, 35 you need to think, "Right, what am my next strategic career moves? What gaps do I need to fill? What have I not got in my board CV or my suite of skills in my kit bag that really would be beneficial to an ASX board? And how do I get my next role and strategically think about that? Because it is a strategic exercise.

Louise Roberts FCPA:
Yes, so it's about putting that plan in place early on and making ... Identifying those opportunities to make that plan happen.

Claire Braund:
Yes, yes.

Louise Roberts FCPA:
Wow. Okay, so finally is a topic that often comes up about targets and quotas for getting women on boards. So from your perspective, are these targets and quotas effective and have you seen some positive impacts around a change in diversity?

Claire Braund:
Okay, big question again. When we started in 2006, really there was a paucity of women on boards. The conversation started quite actively around quotas when Norway bought in its quota law, which was about that same time. And interestingly it was a conservative government in Norway that bought it in. And it was the minister for industry who basically walked out his front door one fine morning and said, "Right, I'm fed up with this and we're going to have quotas on boards." Whoa, so they took two years to make it happen. I was in Norway in 2010 and 2011, and I interviewed a lot of senior chairs. I interviewed the chair of the stock exchange. I interviewed the chair of Statoil, I interviewed the chair of [inaudible 00:29:15]. I interviewed chairs of very large companies. And they all said, "It was painful, but for us it was good."

Because they needed A, a clean out of their stock exchange. So 200 companies actually delisted themselves. It also did three really good things. It reduced the age of directors massively, because they were getting quite an old director cohort. It increased their current execution experience. So in other words, there was better connectivity back to what the business was. One man cited to me that there was a number of banking boards that had people on them that didn't have current banking experience for at least 25 years. Now in this day and age that is a lifetime. So they had better connectivity with execution expense. They were better educated. And so they actually had better outcomes for those boards.

So it had sort of a two-fold purpose in I suppose revitalising some of the stock exchange. So it's been a positive experience for them in terms of moving women through to board roles. There was lots of criticisms back here though, saying, "Oh, it's not working. And you're just going to cannibalise women from senior management." But Norwegians are very pragmatic. And so their KPI was, increase the number of women on boards to 40%. Having said that, it actually ... Sorry, that wasn't their KPI. It was actually the underrepresented gender. It is illegal in Norway as well to have an under-representation of men on boards too. So you can't have boards with 70% women either. So it's actually a quota for the underrepresented gender, it's not a quota for women. So people always thought it was a quota for women because they were the underrepresented gender, but it was actually an underrepresented gender quota.

So when we came back here, 2009 there was some really great work done by many of our leading organisations on changing the corporate governance code. And we and others were lobbying hard with that. It was the time of Liz Broderick, the sex discrimination commissioner who made such a huge impact. And what we did was we changed the Corporate Governance Code here. So led by the Governance Institute. In fact, CPA's a member of that. So we put gender into the Corporate Governance Code as being one of the considerations that you need to think about. And the Corporate Governance Code is not mandatory obviously, but it's something that everybody follows and certainly all ASX companies follow.

So in 2008, there was about, I don't know, 10 or 11 women appointed on ASX 200 boards. The following year when the code came in, there was 60 or 70, it was an enormous jump. And ever since then we have risen. So ever since then attention has been paid to it. We've always kept the pressure on. Targets have been bought in at all levels within the organisation. And it's particularly critical to have those at senior levels or senior executive levels. Or if you lose one or two women from your C-suite, you're suddenly often down to zero, and so that looks particularly bad.

So bringing in targets was particularly good, and many of the board members are doing very, very well. And sorry, many of the organisations doing very well when it comes to gender balance on boards. Having said that, I think quotas are probably pretty good for government boards and we've effectively got them in every state, except New South Wales now. The federal government doesn't have them, but government plays a lot of attention to this issue. So we're all taxpayers. So I think actually having a diverse representation on government boards is particularly critical.

It's difficult to implement a legislated quota, because quote is a legislative instrument. We've got 2,500 companies in the ASX. It is very difficult to actually do that. The ASX 200 could be quotad tomorrow and cope with it easily. And they're the ones interestingly doing the best, the ASX 100's at ... Well, the ASX 200's at 30%. As you go down, the number goes up. So in fact, there's more attention paid to it with those ASX top 50 companies. We're about to release our Boardroom Diversity Index, which for 10 years has measured the percentage of women on boards on about 1,600 organisations across about nine sectors, so we look beyond just the ASX.

But yeah, it's really important to think about your skillset if you want to get paid. And in fact, we interviewed Liz Savage spoke ... Who's on several ports boards and various private boards. She spoke at a recent director lunch for us, and she said it took her five years to transition. She was a C-suite exec at Virgin Airlines and she transitioned quite early and it took her five years to get enough board roles to make that something that she could say, "Yes, this produces sufficient income for me to live." So she transitioned, and people typically do that through some consulting, they do what's classed at their portfolio career. And she's now got to the point where she could reduce all the consulting and have sufficient board roles to produce an income.

Louise Roberts FCPA:
Right. And I guess then it's just about prioritising and managing the actions she takes from those boards and those sorts of things?

Claire Braund:
It is. But it's also succession planning, because you don't stay on a board for seven to 10 years.

Louise Roberts FCPA:
Of course, yes.

Claire Braund:
So you've got to keep always thinking, "What's my next board? Where am I next moving to?" So it is in that sense, when you're a professional, fully professional non-executive director who is getting all of your income from board roles, it is again a very strategic activity.

Louise Roberts FCPA:
And again, we're back to network and the importance of that network.

Claire Braund:
Always those networks. So use your networks, and everybody here at CPA has an inbuilt network. You know, your people wind up everywhere. They wind up across industry, across the country, in government, all over the place. So use the network, use the easy networks that you have. And if you're a member of CPA, well, you've got a great network of very connected people across different industries. But you need to also tell them what your aspirations are-

Louise Roberts FCPA:
Sure.

Claire Braund:
... because nobody's going to guess. [crosstalk 00:35:15].

Louise Roberts FCPA:
Well, Claire, I think I could sit here and listen to you talk about all of your experiences and that for hours and where we can sort of help to, I guess, lead our own careers and take those opportunities. So it's been really great to listen to you. And I guess my kind of key takeaways from that would be the network, sort of having a plan and targeting the areas around where are some gaps that I need to close in order to achieve my objectives and really building on, I guess the membership that we have with the CPA and what benefits that, that can sort of reap for us over our careers.

Claire Braund:
Absolutely. And I think the other thing too is, is don't be afraid and take some risks. Too often we don't take risks that are well thought through. And we sometimes do them in our personal life. People are off doing all sorts of mad things, riding bicycles at 80 kilometres an hour down highways and things like that, which strikes me as a terribly risky activity. And yet they won't take the jump when it comes to moving jobs, and when it comes to moving careers, and when it comes to thinking about what else they want to do. So don't be afraid, take some risks, give it a go. And at Women on Boards we are always here to help.

Louise Roberts FCPA:
Great. Okay, well, thank you Claire, for sharing with us your knowledge and insights around attaining that first board role. And to our listeners, we will have some resources available on the website, and I hope you found this useful and thank you for listening.

Claire Braund:
Thank you. And thank you very much to both Louise and the CPAs for having me.

Outro:
Thanks for listening to the CPA Australia podcast. For more information on today's episode, please visit the show notes at www.cpaaustralia.com.au/podcast. Never miss an episode, by subscribing to our podcast on Apple podcasts, Spotify, or Stitcher.
Hear from Claire Braund, co-founder and Executive Director of Women on Boards. Braund shares her career success story with Louise Roberts FCPA, Deputy Chair of the Victorian Women's CPA Committee.
Braund is a social entrepreneur who co-founded Women on Boards in 2006. She has been at its helm ever since, growing it to 22,000 women across Australia from its head office in Gosford on the Central Coast.
Braund discusses the challenges she faced in the board "universe" and how to take that next step in your career to secure a board position.
Listen now.
Host: Louise Roberts FCPA, Deputy Chair of the CPA Australia Victorian Women's Committee
Guest: Claire Braund, co-founder and Executive Director, Women on Boards
Show notes
Subscribe to With Interest
Follow With Interest on your favourite player and listen to the latest podcast episodes
Listen and Subscribe