The three big challenges facing public practitioners
The three big challenges facing public practitioners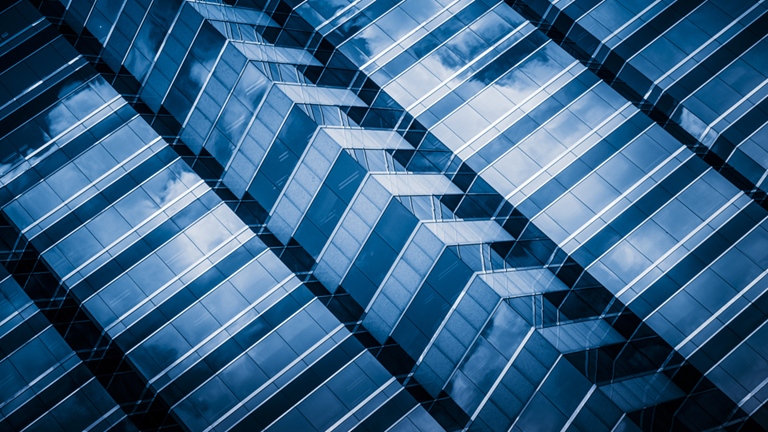 Intro:
Welcome to CPA Australia's With Interest podcast, bringing you this week's need-to-know information for businesses and accounting professionals.

Dr Jane Rennie:
Hello, and welcome to CPA Australia's With Interest podcast. I'm Dr. Jane Rennie, General Manager, Media and Content at CPA Australia. It's Monday the 15th of August. This week, we're discussing challenges confronting the accounting profession right now. More specifically, accountants working in public practise. For those who might not be familiar with this term, public practitioners are accountants who typically service the public and small to medium businesses. Joining me for this discussion is Jason Robinson from Future Advisory. Jason is a public practitioner whose client base includes businesses in the construction, hospitality, health and fitness, and eCommerce and online industries. Jason is also a member of CPA Australia's Victorian Public Practise Committee. Welcome to With Interest, Jason.

Jason Robinson:
Thanks for having me Jane, and absolutely looking forward to discussing the issues facing public practitioners at the moment.

Dr Jane Rennie:
Well, Jason, the past two and a half years have been a whirlwind for the accounting profession. Accountants have been on the frontline of the pandemic response, and they've been supporting governments and businesses and the community. But even now we're through the initial phases of COVID-19, things haven't gotten any quieter. I know public practitioners are still flat out helping clients manage the current economic environment. And at the same time, they're also typically small and medium size businesses themselves. So, there's such a long laundry list of challenges. As a member of one of CPA Australia's Public Practise Committees, I know you hear about a lot of the pain points affecting practitioners. What I'd like to get a sense from you today is, what's the number one issue affecting them today?

Jason Robinson:
Well, Jane, very timely discussion as well. I actually had a meeting this morning at 7:30 with Victoria's Public Practise Committee. And funnily enough, the very first thing that everyone started talking about was the first thing that I wanted to bring up today, and that was definitely staff shortages and difficulty in recruiting staff. It just seemed that we powered straight into a very long conversation, where a room full of people running different size accounting firms all had the exact same problem. And that was the ability to find new staff, and just the sheer volume of resumes that we'll start receiving, but just the wrong people for the roles that us public practitioners are looking for at the moment.

Dr Jane Rennie:
So when you say the wrong sorts of skills that you're seeing in resumes, does the staff shortage, is that hitting at different stages of the career? Is it more early stage accountants or middle to senior accountants who you're having trouble recruiting?

Jason Robinson:
Surprisingly, Jane, I thought some time ago that getting grads coming through the ranks was going to be an issue with the attraction of the accounting industry, but grads are no issue at the moment. There's quite a few grads coming through. They're eager, they're hungry to get into practise and start their careers. The ones that we're really seeing as the issue, not just at our practise, but across the board of the conversations that we're having at the committee level, is the intermediates and seniors. There just seems to be a real dry lull in the market in that space. And I think with the great resignation, everyone was expecting a whole lot of people to jump ship and move firms, but it just doesn't seem to be like that at the moment, in our experience.

Jason Robinson:
The intermediates and seniors, there's a huge shortage. And as you touched on, there's a huge volume of work that's still coming our way post-COVID, with a lot of recovery work, cash flow forecasts, and businesses interested in trying to survive through these interesting economic times. So you generally need those more experienced team members who are going to be comfortable having those conversations. So that's definitely where the biggest shortage is, in that intermediate to senior area.

Dr Jane Rennie:
And you mentioned that this is an issue that's affecting businesses of all sizes in the accounting profession, but is it affecting some more than others? Wouldn't smaller businesses, for example, be coming up against that competition of, there's always someone, a business with a bigger paycheck. Is that something that you're seeing?

Jason Robinson:
Yeah definitely, Jane. And look, I'd consider us a medium-sized accounting firm. We're a team of 29. There's not a lot of small business accountants out there that operate in the space that we're in. But we're just like the much smaller firms that might have four, five, six people, we've lost team members to bigger firms with bigger paychecks. One of our grads was one to two years into his career and got a healthy offer from BDO and some bigger firms and decided that he was going to take his career elsewhere, which we were obviously supportive of. But I do think that is the challenge for the smaller business owners, or smaller practitioners, that we need to go beyond just what we can offer in a paycheck and need to look at what are those extra work perks that we have.

Jason Robinson:
Whether it's flexible working arrangements, or for example, where any of the team members that were with us for over a year and contributed to our success in 2022, we're actually taking that entire team to Xerocon this year as a bit of a work perk, I guess it's described as Coachella for accountants. So we're trying to think outside the box, beyond just the salary that we can offer to attract workers to come and work with Future Advisory. But yeah, it's definitely very, very tough for practitioners out there to stack up against some of the other firms that have deeper pockets, that's for sure.

Dr Jane Rennie:
I think that's a fantastic tip Jason, because there is always going to be a business out there who can afford to pay more to recruit staff. So looking at the different ways, there are a lot more things that businesses can offer to accountants than just pay. And there's really no amount of pay that can make up, for example, for an organisation that has a poor culture. But how do you see this issue panning out, then? Is there any relief on the way for practitioners that might help with the shortfall of accountants?

Jason Robinson:
To be honest, I'd love to be optimistic and say, yes, I think there's big relief coming our way, and there's just going to be a whole new bunch of employees that want to come and work at our practises. But I can't see it becoming immediately resolved. I think the job market, we're at an all-time low for unemployment, and that just means that there isn't that volume of people that are looking for new jobs and going to jump into a career in public practise. And it's all levels. I mean, from admin, bookkeeping and accounting, it's difficult recruiting across the board.

Jason Robinson:
So I can't see any short-term relief, but I can see that, as practitioners, we are all banding together to offer other support, to say, whether it's outsourcing and offshoring as a solution, short-term or long-term, to filling some roles to getting some of that work done and out the door. As well as, I've seen firms coming together and looking to work together, if there is capacity at one firm and not at another. So I do think we're in an industry where collaboration is a strong suit, especially in the CPA community. So that's something that practitioners can look at, is how we can be there for each other and support each other through these times.

Dr Jane Rennie:
Right. Well, I've marked down the skills shortage as the number one challenge. What's the number two on your list of challenges affecting public practitioners?

Jason Robinson:
For me, Jane, and what I've seen and what I'm actually feeling a little bit myself. I think it's burnout, and burnout in more than one way. Burnout from a productivity point of view, when it comes to team members rocking into the office and crunching out their work. I think there's a bit of a, I guess a COVID hangover, of two years of being absolutely smashed by JobKeeper and cash boosts and all the stimulus and grants that we had to keep up with, as well as legislative changes. I think that's given everyone a bit of that burnout feel and people are tired and exhausted. And then what that leads into is the mental health perspective. I think practitioners across the board, mental health has taken a hit over the last two years. We've worked longer hours than ever before. And quite often, it's been from the confinements of our home offices where we're quite alone and isolated.

Jason Robinson:
And I think that's contributed to what I would say is the number two challenge, is how do we have more conversations around burnout and mental health and turn that around? Putting it into real numbers, we came off the back of our biggest month on record in June 2022. And when the team rocked back in for the first two weeks of July, it was almost, I wouldn't want to say basket-case, but it was the slowest and hardest start to a new financial year we've ever had, where usually there's some energy and excitement that we had a fresh new year upon us. Whereas I think everyone just felt that tiredness and needed that break to recharge the batteries.

Dr Jane Rennie:
And I think that's quite astounding, because I suspect many people think that the height of those first two years of the pandemic would have been the highest pressure on the accounting profession. But it really is still, the call on the accounting profession to support their clients and support the community is still incredibly high. You mentioned communication. Are there other successful techniques that you've been using in your practise to mitigate the impact of burnout and stress?

Jason Robinson:
Yeah, definitely. Look, we are so interested in our employees' wellbeing and health, and how wellbeing, relationships and productivity all tie together, we've actually been using Everperform to survey our team. And you can use different types of softwares and tech, but being able to send out surveys to our team where they feel comfortable reporting into a programme where they can answer questions like, have they been getting outside for fresh air? Are they having meaningful conversations with their colleagues or their clients? It just gives us some insight into where the mental health of our team are. And what that's allowed us to do is when we see the numbers start slipping on these surveys or pulses, it really pushes our HR and our directors and senior leaders to jump on to having conversations with that team member and say, how can we support you and how can we help you to feel better in your day-to-day roles?

Jason Robinson:
Because sometimes it is work related, but other times, people have things going on at home. And there's a real blend between personal and business now with working from home, where people's home lives is more often impacting on their ability to get their job done as well. So we want to support people, and just by having access to that information through using technology to break down the barriers has worked out really well for us. And it's managed to actually save some employees from completely leaving the industry or leaving our organisation, because we've been able to get onto it early and have conversations about how to restructure their work lives to give them some enjoyment back into what they do day-to-day.

Dr Jane Rennie:
So we've got as our one and two issues, we've got the skills shortage and burnout and stress. What's number three on the list that you would say, of issues affecting public practitioners?

Jason Robinson:
Jane, another one that was hot on the topic this morning in the committee discussion, and I think it's something that's on the minds of the whole country, really. And that's inflation, and just the sheer price rises that we're going through and the pressures on business owners at the moment with all things inflation and interest rate rises. That absolutely rounds out the top three for me.

Dr Jane Rennie:
And there are two sides of the coin to the inflation. As we mentioned earlier, public practitioners are servicing small to medium businesses and members of the public, but at the same time, they are small to medium businesses themselves. So how do you see the impact playing out, both on their clients and on themselves?

Jason Robinson:
There's that old saying, that you have to put your own oxygen mask on first. And it's one that I love and live by. Practitioners need to look at their own business and look at the prices they're charging, and make sure that it all stacks up. And when we know that employees have put their hands out for pay rises in line with inflation as well, and rightly so, a lot of people have worked very hard over the years and need to be remunerated for that. So practitioners, by all means, if they're not doing 5, 10, 20, 30% price rises themselves, as well as looking at cost savings and other measures, they are themselves going to be falling behind and not leading by example when it does come to sitting down with their SME clients and saying, hey, you need to look at raising your prices if you're going to have increases in material costs and increases in your cost of employment.

Jason Robinson:
So definitely a tough one, and sometimes people don't like having those price rise conversations. But ultimately, if you are providing value and you can really rest on that, that you know you're providing value to your clients, then you should feel more than comfortable to do what you need to do to protect your business.

Dr Jane Rennie:
And if there are any businesses or individuals who are looking for resources on how to manage the high inflation environment right now, on the CPA Australia website, there is a guidance sheet, How To Manage Your Business Through A High Cost Environment. And we will put a link in the show notes to this resource. Jason, we've canvased the top three issues. To round out this discussion, are there any others that you'd like to give a brief shout-out to?

Jason Robinson:
A brief shout-out, probably the technology is a hot topic and causing a lot of strain on practitioners. I think there's two sides to that as well. There's the practitioners that haven't fully embarked on the technology journey and they're having trouble knowing where to start, in what is a very overwhelming area. There's just literally so many different things you can do on a technology front. And interestingly enough, I'm speaking next Thursday at the Public Practise Virtual Conference on technology. So that's hot on my mind as well. And then there's the other side of the token where you've got these technology savvy firms that have gone and adopted so much technology that there's almost technology overwhelm now for some firms. And they're looking at going, how do we successfully operate a firm that now has just so many different tech programmes to run one business, that aren't necessarily all interconnected together?

Jason Robinson:
So yeah, two sides to that token. It's, are we using enough tech? And then if we have too much tech, how can we make it simple to run a business for the owners and the employees in that firm?

Dr Jane Rennie:
Jason, any other issues that you'd like to mention before we close out this discussion?

Jason Robinson:
Well, I think the last one that really pieces it all together, I feel like I exist to run a customer service business, where keeping clients happy is what we're all here to do. We exist to help people have a better life. And when you look at staffing issues, struggling to get on new staff or retain staff in our industry, burnout, inflation, and technology problems, all of that rounds out for me is, are we keeping our clients happy and meeting their expectations? And in this climate where clients feel like they need more from our profession, they're asking for more than ever before. When we have those issues that we've discussed earlier in this episode, I think keeping clients happy is probably the last final issue that I could touch on, to say that our job here as public practitioners and professionals is to help our SME clients and individuals to have better lives and to be comfortable in their circumstances. And it's definitely some challenging time.

Jason Robinson:
So we've got our work cut out for us, but I know, as a profession, that we're all working very hard to push forward and make this world a better place.

Dr Jane Rennie:
That's all we've got time for today. Thanks very much to our guest expert, Jason Robinson from Future Advisory. With Interest is a weekly podcast. If you like what you've heard today, why not subscribe on your favourite podcast app so that you'll receive notifications when a new episode drops. From all of us here at CPA Australia, thanks for listening.

Outro:
Thank you for listening to this week's episode of With Interest. So you don't miss an episode, please subscribe to the CPA Australia Podcast on Apple Podcasts, Spotify, or Google Podcasts.
For public practitioners, it's a challenging time right now. Burnout from a very difficult couple of years coupled with staff shortages and spiraling inflation are just some of the pressures that they're facing.
In this podcast, Future Advisory Director and CPA Australia public practice committee member Jason Robinson CPA explores these challenges and shares his insights into how the industry is handling these issues.
Listen now.
Host: Dr Jane Rennie, CPA Australia's General Manager Media and Content, Marketing and Communications
Guest: Jason Robinson CPA, Director at Future Advisory and CPA Australia public practice committee member
Subscribe to With Interest
Follow With Interest on your favourite player and listen to the latest podcast episodes
Listen and Subscribe