Modernising business registers: what it means for directors
Modernising business registers: what it means for directors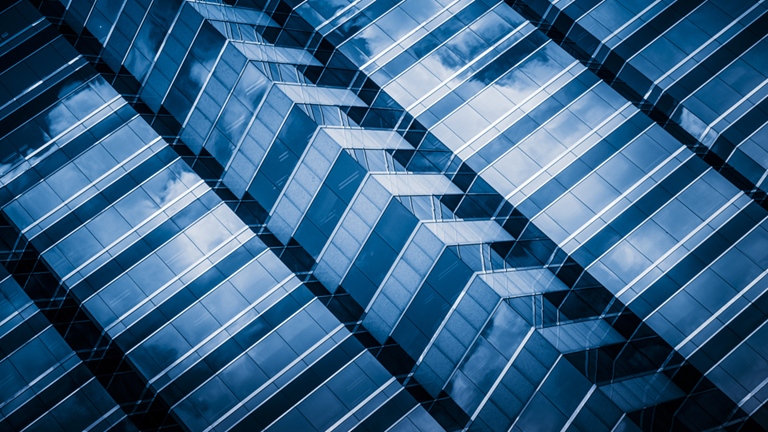 Audio:
Welcome to CPA Australia's With Interest podcast, bringing you this week's need to know information for businesses and accounting professionals.

Elinor Kasapidis:
Welcome to CPA Australia's With Interest podcast, bringing you this week's need to know information for business and accounting professionals. Hello, I'm Elinor Kasapidis, senior manager of tax policy at CPA Australia. It's Tuesday, the 12th of April. Today, we're going to talk about the Australian Business Registry Services and Modernising Business Registers programme, including director ID. Joining me today is deputy registrar of the ABRS, Michelle Crosby. Michelle is a highly experienced senior public servant who has held roles across a range of departments, and is now tasked with implementing the next phases of the MBR programme. While a lot of the talk has been about director ID, it is in fact a piece of a much larger body of work, the MBR programme, which will roll out progressively through to 2024 and bring together the Australian Business Register and more than 30 ASIC registers. Michelle, it seems like a huge project. Can you give us a quick overview of the programme and what is involved?

Michelle Crosby:
Thanks, Elinor. Yeah, it's a really large programme of work with the full implementation of the Modernising Business Registers programme announced as part of the government's digital business plan. The programme is about establishing the Australian Business Registry Services or ABRS, which is going to streamline how you register, view, and maintain business information with government. Currently, businesses are required to access multiple websites and provide the same information across many registers to create and maintain their business registrations. They also have to deal with a number of government agencies to maintain those registrations. That's often difficult, confusing, and really time consuming for our clients.

Michelle Crosby:
When fully established, ABRS will bring together the Australian Business Register and more than 30 ASIC registers in the one place. And that includes registers that your listeners will be familiar with such as the companies register, the business names register, self-managed Superfund auditors register, and the financial services licence holder register. So given the size of the programme, we're going to need to progressively roll it out over the next few years. Our goal is to really make it easier for businesses and their agents to engage with government. And as each of the new services gets built, we'll be working with our stakeholders and users to onboard to the new services. But we'll give you plenty of notice, like we have done with director ID.

Elinor Kasapidis:
Of course, director ID was the first piece of work delivered by the ABRS and it's foundational to the future registry system. How is the design and implementation experience and how are things tracking?

Michelle Crosby:
Yeah. Director ID has been our initial focus in establishing the ABRS, and just to remind listeners, when we're talking about director ID, we're referring to a unique 15 digit identifier that all directors or someone who intends to become a director needs to apply for and over time, director IDs will help to build a fairer business environment by preventing the use of false and fraudulent director identities. The director ID application was extensively tested and co-designed with a range of directors, advisors, and agents, many of whom were CPAs. And we did that before we made the service available. We've recently wrapped up public beta testing of the application process, and that was really valuable for us in engaging with the community to make sure that the service made sense and supported them to meet their obligations. So far more than 417,000 directors have applied for their director ID, and we could not have done this without the support of people like yourself, Elinor, and your members. So a big thank you from me for your ongoing support.

Elinor Kasapidis:
Thanks, Michelle. That's lovely. And I can attest to the consultation that you have done sitting on the business advisory group. There really is that thorough process of design and then the user testing. And it has been very positive in the sense that a lot of our members are reporting that their clients have been able to apply and receive their director ID very easily. And even where the online approach might not work for them, the phone and paper options have also been effective. So acknowledging the breadth of directors that do need to apply, it does sound like it's going smoothly and the numbers are climbing. And thank you so much for involving us as well. April the 5th has just passed and it's an important date for director IDs with new directors requiring one before a company is incorporated. This is a big change. What support is available for new directors and their advisors, and what's the ABRS's approach to rolling this out?

Michelle Crosby:
Yeah, you're right, Elinor. It is an important date. And we've made that a focus of our communication to businesses and intermediaries such as tax and ASIC agents. Getting a director ID is now the first obligation check when starting a company and importantly, directors can even apply up to 12 months before they're appointed. We're reaching out to newly appointed directors who do not have a director ID to ensure they're aware of their obligations. So if we've got newly appointed directors listening today, and they're not aware that they needed to apply for a director ID before they're appointed, then they should today request an extension of time to apply. There's a form on our website, so at abrs.gov.au and then look to apply as soon as possible. We do understand that there are circumstances where people may be appointed as a director, but not have applied. For example, if they were appointed at an AGM, but certainly our message today to newly appointed directors is to get in there and apply as soon as they can.

Elinor Kasapidis:
That's fantastic. That message about requesting the extension and to know that there is a process because there has been some concern about some of the penalties, so to have this approach and that message is really helpful. Thank you, Michelle.

Michelle Crosby:
Thanks, Elinor. And look, I think really we are here to help people get their director IDs. Look, we are, the majority of existing directors have until 30 November this year to apply, but we are encouraging people to really get in early if they can. We know the important role CPAs play in letting your clients know that they need to apply for a director ID, and many of your listeners will be starting to engage with clients as part of preparing their tax returns. And I think that's a great time to remind them to apply if they need to.

Elinor Kasapidis:
That's a great suggestion, and we have had members come and advise us that there are particular groups, they might be from non-English speaking backgrounds or located overseas that require additional support, or they anticipate some challenges in getting through the process. You've mentioned in terms of helping, are there any other options that they should be aware of or think about?

Michelle Crosby:
Yeah, so right at the moment, our focus is on helping people do the right thing. We do know that almost 15% of Australian company directors were born overseas. And so to help directors with the process, we've translated all of the content into a range of languages to help make it easy. We also know that some of those directors may actually live overseas and they might need more time to apply. And for those people, again, we request that they apply for an extension. The Department of Foreign Affairs and Trade is also an important government agency that we're working with to help reach out to non-resident directors, to make sure that they're getting their director IDs in a timely manner.

Michelle Crosby:
One of the other things that we've I think been talking to the CPA and others about is that we know a lot of people may have been appointed as a director, but may not see themselves as a company director and they're people like trustees of self-managed super funds or directors of not-for-profit organisations. So on our website, we've got detailed information on who needs to apply for a director ID and by when, so encourage listeners to go to abrs.gov.au, just to check out whether they indeed need to apply or not.

Elinor Kasapidis:
That's great to have all of that guidance available and all of those options. It has very much been well thought through. Now, director ID was just the first stage of the MBR programme. What's coming up for the rest of the year?

Michelle Crosby:
Yeah, Elinor, it's a big year for us. We're currently working on a major milestone for the MBR programme and that's going to provide more than 3 million current companies a more streamlined way to register, view and maintain their details. It's probably the biggest release of our programme of work and we refer to that milestone as the company's release and it'll build on our existing ABRS online platform and bring together companies' details from ASIC registers and the ABR, and also allow for enhanced company search services. So it's a big release, and certainly for us as each milestone of the MBR programme rolls out, ABRS will build on what has already been delivered. And for the company's release, what directors will see is that their information will be linked to their company record and they'll be able to see all of the entities listed against their director ID.

Elinor Kasapidis:
That's very exciting. And I think that's when the true value of director ID, the true value of this new registry service will start to become very visible and apparent. And I'm also aware that you are doing consultation just to identify how the agents and the ecosystem sort of operates given that so many people are represented by their agents.

Michelle Crosby:
Yeah. I think the agent area is one that we are paying a lot of attention to. As part of the work we're doing, we really acknowledge the important role ASIC, tax, and BAS agents play in registry services for their clients. And we're working with a cross section of that group on what needs to be put in place. And we know there'll be changes to how agents access company and ABR registry records when it moves on to ABRS online or in their software. And a new ABRS agent role will be established and regulated by the ABRS. We'll certainly be letting agents know and advance what they need to do.

Elinor Kasapidis:
Exciting times ahead. Thank you so much, Michelle, for sharing the latest on the MBR programme with us today, it's great to hear how director ID has rolled out and it has gone smoothly in my view certainly, and our members are now comfortable with the concept and then with the companies release, bringing that to life. One thing I have heard is to make sure that data is as up to date and as accurate as possible. And so what we're saying to our members is to make sure that records align because this migration, the more records are kept up to date, the smoother the migration will be, is that correct?

Michelle Crosby:
Yeah. You are all over this, Elinor. We want the information be kept up to date for a couple of reasons. One, it absolutely makes the data migration from ASIC registers across into the ABRS simpler. But then the second thing is our data certainly across ABR and more broadly, the companies register is actually used by a number of government agencies to support businesses. Certainly through bushfires and COVID information on businesses, their locations has been used to actually make sure that we're getting support quickly to businesses in impacted areas. And that's really important when people are faced with floods or bushfires or COVID across our country.

Elinor Kasapidis:
The integrated registry is going to be really useful and that's a great journey through the current status of everything. Thanks so much, Michelle.

Michelle Crosby:
Thanks, Elinor. It's been really great to chat with you today and thanks again for the ongoing support of the CPA. We wouldn't be successful with this big programme without the support of people like yourself.

Elinor Kasapidis:
Thank you so much. Now, in a related piece of news, in the latest federal budget, the government announced the removal or reduction of a range of fees, including register search fees, and companies' annual late review fees. This is great news and from CPA Australia's perspective we're pleased that our advocacy over the years on this issue has led to this result. So that shows the government is moving forward in this space. Michelle has a huge responsibility on her shoulders to deliver an amazing programme, but it is going well. And we look forward to the journey and bringing our members and their clients along as well.

Elinor Kasapidis:
If you've got a question about any of the topics we've discussed today, or you've got any insights or comments to pass on to Michelle at the ABRS or any of CPA Australia's policy and advocacy work, please email us at [email protected]. Or if you have a suggestion for a topic you'd like us to explore with interest, you can also email us at [email protected]. Thank you for joining us today. If you've enjoyed what you've heard, please tune in again next week and tell your friends. From all of us here at CPA Australia, thanks for listening.

Audio:
Thank you for listening to this week's episode of With Interest. So you don't miss an episode, please subscribe to the CPA Australia podcast on Apple Podcasts, Spotify, or Google podcasts.
In this episode we chat with the Deputy Registrar of the Australian Business Registry Services about the latest on the Modernising Business Registries Program.
The discussion ranges from director ID requirements for new directors, the future model for agents and the companies release.
Listen now.
Host: Elinor Kasapidis, Senior Manager of Tax Policy at CPA Australia
Guest: Michelle Crosby, Australian Business Registry Services
Subscribe to With Interest
Follow With Interest on your favourite player and listen to the latest podcast episodes
Listen and Subscribe