More 'Excel Shortcuts for Accountants' mini episode 2: Right clicking
More 'Excel Shortcuts for Accountants' mini episode 2: Right clicking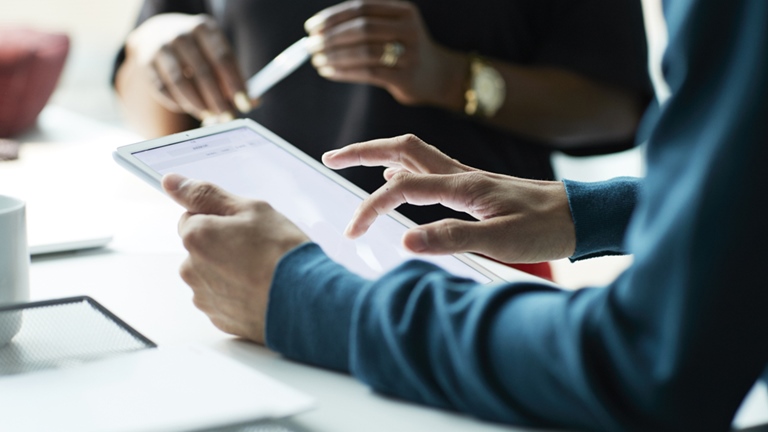 Intro:
Hello everyone, and welcome to the CPA Australia podcast. Today's mini episode features CPA and Excel expert. Neale Blackwood. Neale has written articles for the CPA Australia publication in the black, since 2002 and is the author of advanced Excel reporting for management accountants. We hope you enjoy Neale's Excel tips today. Over to you Neil.

Neale Blackwood CPA:
Neale Blackwood here again. This time sharing some Excel tips with you based on right clicking. Right clicking involves the other mouse button, so clicking the right mouse button. Now, hopefully you are already right clicking because right clicking enables you to access the most commonly done actions to whatever you right click on. When you right click on something, Excel opens up a context sensitive menu, which means that the menu will vary depending on what you write click on. Now, this pretty much applies throughout windows these days. Most packages have right click shortcuts. For example, if you right click on the sheet tab name at the bottom of the screen, then you get the most commonly done things of insert, delete, rename, move or copy. Another option I use a lot is the tab colour option. You can use colour coding on your sheet tabs.

Neale Blackwood CPA:
I use that for example, or my report sheets might be the same colour. Might have data sheets with a different colour and by using the colour coding, it can sort of help you get a feel for what you have in the file. If you right click on a cell, then you get the cut, copy, paste type options pop up. Above the menu, you also get the commonly done formatting options. The advantage with that is if you click on that little section, it actually stays on the screen, so you can keep adding other formats to pending what you are doing on that right click. When you right click on the cell, there's also a filter and sort, which are really handy when you are working with lists and there's a couple of really useful options on there. With the filter, if you select the filter option, there's something filter by selected cells value.

Neale Blackwood CPA:
Now that can be really handy so what you can do is, for example, if you've got a list of states, if you right click on WA, then you can filter that list using the right click. You don't need actually to use the filter icons and you can filter by a selected sales value. Also, you may see in there that you can filter by colour and that's based on the fill colour or the font colour and even the icon. If you've applied some conditional formatting, which puts some icons on there, you can filter by that and you can also see that the same options within the sort area you can sort by colour, that's fill colour, font colour, and the cell icon. When you right click on a row, you can change the height, you can hide it and you can unhide it.

Neale Blackwood CPA:
If you select a number of rows together, you can use the unhide. If there are some hidden rows in there, same sort of thing with a column. If you right click a column, you can change the column width as well as hide and unhide. If you right click on one of the icons on the ribbon, the very first option is add to quick access toolbar. Now the quick access toolbar was added to Excel as part of the ribbon interface. Unfortunately, there wasn't much fanfare on it. You can customise that quick access toolbar. Now, typically it appears above the ribbon tabs when you first instal Excel and it'll have a couple of icons on it. You can right click that and one of the options is show the quick access toolbar below the ribbon. That's where I typically have it.

Neale Blackwood CPA:
What you can do any icon on ribbon, you can add to this quick access toolbar, so you can get quite a lot of icons listed on this toolbar, especially if you've got a wide screen. The beauty of that is you can get all of the common tools on there, and then you can hide the ribbon. To hide the ribbon, you can just use control F1. Function key one and that hides and unhides the ribbon, depending on which state it's in, but that's quite handy. Right clicking any of the icons on the ribbon will allow you to add it to that quick access toolbar. Right clicking is also useful. If you're a little bit unsure of something in Excel, if you right click it, you'll often see the sort of things that can be done to it, which can help you understand what it does.

Neale Blackwood CPA:
For example, text boxes or other things like that, you can right click and you'll get a series of options. Right click a chart, and you'll get series of options. Right click any part of the chart and you'll be able to see a lot of options there. Hopefully I've convinced you to right click if you don't, and if you are already right clicking, well done, and don't be afraid to pretty much right click everywhere, and you might spot some useful shortcuts. Try right clicking, pivot tables, and different sections of pivot tables. If you get a brand new version of Excel, then again, try using your right clicks. This time, keep a sharp eye out because a lot of times you'll get extra entries in few versions on the right click menus. Thanks for listening.

Outro:
Thank you so much for sharing your tips with us today. Neale, if you want to find out more about Neale and access further resources, go to www.cpaaustralia.com.au/podcast/58. Make sure you never miss an episode of the CPA Australia podcast by subscribing on iTunes or Stitcher. Until next time, thanks for tuning in.
INTHEBLACK's Excel expert, Neale Blackwood CPA, explains how right clicking allows you to efficiently access the most common actions. Learn why this shortcut is such a great one for accountants to master.
Listen now.