My Client and Me: Growing Holly Rankin's music career
My Client and Me: Growing Holly Rankin's music career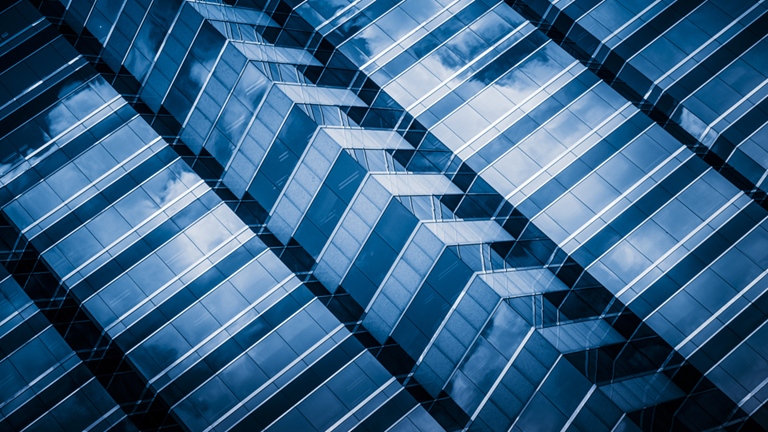 Intro:
Hello, and welcome to the CPA Australia podcast, your weekly source for accounting education and career and leadership discussion.

Jackie Blondell:
Welcome to the second podcast in the My Client and Me series, where we interview public practitioners and their clients to discover how their relationship began and how they work together now.

Jackie Blondell:
Today, we speak to Paul Luczak, a Melbourne-based CPA Director of The Gild Group, which specialises in working with clients in the performing and recording industries, where the group has developed a speciality in domestic and international touring, royalty business and accounting issues. Also here today is Holly Rankin who performs as Jack River. She's an Australian singer-songwriter, multi-instrumentalist and producer. In 2018, her debut album Sugar Mountain peaked it number 11 on the ARIA Albums Chart.

Jackie Blondell:
Welcome, Holly and Paul.

Holly Rankin:
Hi, Jackie.

Paul Luczak:
Hi, Jackie. Great to be here.

Jackie Blondell:
First off, I want to ask you about last year's unusual year and its ongoing effects in 2021. How has business been travelling for you both in a time of COVID-19 and what have been the challenges and how have you both attempted to overcome them? Holly, as the musician and performer, I think we might start off with you as it was such a tough time for musicians last year and going into this year. How have you been travelling?

Holly Rankin:
Yeah, of course it has been a very tough time for many musicians and music businesses out there, especially touring businesses. I've been personally okay and as we'll chat about, I have a lot of different things that I'm interested in so I found it quite okay to refocus during that time. But for my core business which is Jack River, we experienced downturns between 60% and 97% and are still experiencing that kind of downturn in revenue profit. Yeah, it's very shocking and it's extremely hard for people who are entering the industry. I'm not sure how long it can be sustained once JobKeeper ends in Australia, but it's yeah, a very big time for our industry.

Jackie Blondell:
What about you, Paul?

Paul Luczak:
Yeah, it's been a tale of two stories from our end. From one respect, it's our team, our business management department which does a lot of music touring based work had obviously experienced a large downturn because if artists can perform, they can't work then the guys in that team workload deteriorates, but on the flip side, the accounting space and I guess JobKeeper and all the stimulus has kept that department and the overall accounting business quite busy for the music specific industry.

Paul Luczak:
That's kept our guys going last year, but look with The Gild Group with as well, we had a kind of a tale of two ends with really tough end for our music clients and our clients across all our industries. But we also had a good year in terms of using this opportunity to take some of the positives that we can out of COVID in terms of the culture and remote working environments and really the longterm plans around how we operate into full force. That's been a positive to try and take out of a very, very negative year. Likewise, we've had a number of mergers come into the business and a much bigger family and pool of talent in IP. That's been a positive.

Jackie Blondell:
What sort of mergers have you had? What's-

Paul Luczak:
We've had two accounting firms that have come in under The Gild Group brand. The Gild Group predominantly since the launch in 2015 had been primarily a music and entertainment client base, which continues to be the focus within the divisions of The Gild Group. We had just brought in other partners that specialise in other areas, whether it's hospitality or building construction or other spaces and building our teams utilising the brand, the systems and the processes and the people around to expand. That's kept us busy definitely for 2020.

Jackie Blondell:
Okay. Okay and Holly, just back to you on, in terms of, you talked specifically about your Jack River part of your business, what other things have you been doing to pivot given that last year was such a tough year for live performances?

Holly Rankin:
Well, many things. I mean last year, I guess it was so sudden for our industry to have a whole year of business stripped away with touring vanishing. Just to note, I also have a promoter company, so I run a small festival that's partnered with Secret Sounds for a major entertainment festival company here in Australia. That business was also put on the shelf very swiftly and remains on the shelf for the moment.

Holly Rankin:
In the meantime, I guess, yeah, like Paul, I've taken the time to assess other areas that I'm interested in. I'm currently looking at the impact communications space and looking at the space between climate activism, politics and what we're doing in entertainment, the tools we use in digital strategy and communications. I've spent the year doing some personal research, lots of meetings. I picked up a couple of law subjects to study in the meantime. Yeah, I've been personally enjoying well using the time, the forced rest to explore other things.

Jackie Blondell:
Yeah. It's sort of when time elasticates and then you look at ways of filling it. You find creative ways. You've also been doing podcasts as well. Is that to do with climate activism or ... ?

Holly Rankin:
Yeah, I started my podcast pre-COVID and then once we had that big amount of time, we decided to accelerate it. It was a series of conversations with notable artists, like Australian and international about cultural change. Yeah, it was really interesting. I've only done six episodes so far, and it's another project that hangs in the wings.

Jackie Blondell:
Okay. Let's go back to the beginning and talk about how your relationship began. Holly, how did you find Paul?

Holly Rankin:
I think correct me if I'm wrong, Paul. It might've been three or four years ago. I was in the music industry and performing as Jack River but I was unhappy with my current accountant and a few people were suggesting Gild as the big, great, new firm to join. I think I just heard of Paul via word of mouth and after meeting him and understanding how the company worked and really feeling a different energy and a different way of doing things from Paul and his staff, I was immediately excited to join their team.

Holly Rankin:
Then Paul, as you'll hear is very entrepreneurial and interested in so many different things as am I. I guess we just developed a further relationship across the years talking about different projects and becoming far more involved than the average accountant.

Jackie Blondell:
I'm quite interested in that with performing arts and arts in general and when they intersect with finance, because they often come from opposite ends of the spectrum. What do you look for when you're looking for someone to help you with your finances as a performer? I know it's a cliche that performers and creative arts people don't do finances.

Holly Rankin:
[inaudible 00:08:42]

Jackie Blondell:
You must look for a little bit more than please help me with my tax return.

Holly Rankin:
Yeah. I mean, obviously you want all the usual boxes to be ticked, just general services and you want them done well because the music industry revenue streams can be extremely complex due to the recording and publishing deals and management deals. There's so many different ins and outs in each artist's deal that are completely different to the next artist. You really want that team to firstly, be state of the art and really understanding of your deals so they can be reflected in accounting practises.

Holly Rankin:
But for me, I think we're living in a time where the entertainment industry changes overnight and therefore, revenue streams change overnight. I looked for an accountant and I love this about Paul, that he's highly creative as well as extremely good at what he does. He's constantly challenging and mentioning different things that are happening and we're able to react with the flow of the industry. If you've just got a ... no offence to any accountants listening, but a more generic approach where it's just tax returns and just accounting, you can really miss out on quick jumps in the industry.

Jackie Blondell:
No, I think that's a valid point and I don't think anyone would be offended by that. It's best practise to treat every client as individual. Wouldn't that be the case, Paul?

Paul Luczak:
Yeah, I think so and look, I think there's all different business models to how different accounting firms work. I think there's a hundred percent a place for a pure compliance tax return only business model and that suits some clients. There's absolutely nothing wrong with that. It's a really important part that needs to be handled and so put a lot of still faith in that side of the business.

Paul Luczak:
But I think in the case of Holly and I think this is what's always attracted me to working with Holly and we seem to have worked closer and closer over the years has gone through is that Holly's entrepreneur at heart. Whether it's Jack River, the touring business, or an array of different business concepts and ideas is constantly brewing new opportunities and what I really enjoy is just being that sounding board and chatting through opportunities, sometimes being the devil's advocate, other times, being encouraging and just helping to at least be help Holly avoid some mistakes or pitfalls when it comes to the startup world and new ideas. Yeah, so that's part, I really enjoy working with Holly on, and I-

Jackie Blondell:
How did Holly come to your attention?

Paul Luczak:
It's a good question. I'd probably have to go back through my emails to see where the connection came to be originally. Don't hold me to that point yet, but I think it's part of my role within the business is generally from meeting and greeting new clients that are interested in The Gild Group services. That's really where we started off and we kicked off to go look, we've got a financial framework and some compliance and traditional accounting services that we need to solve. I think with The Gild Group and our intellectual property in the music industry, we were right to help Holly and her team in that respect.

Paul Luczak:
Then from there, the relationship sort of naturally evolved that as Holly being an entrepreneur started to look at new opportunities and touring businesses and basically her world just continued to expand, it was just a natural evolution to continue to provide some further support to that side of her world.

Jackie Blondell:
Okay. Lovely. Holly, can I just go back to talk a little bit about you? How did you get started in the industry? How long have you been in the industry?

Holly Rankin:
I guess I entered the industry as a songwriter producer in my early twenties, very bright-eyed and driven by huge goals that I'm still trying to achieve seven, eight years later. I think it's a very slow process breaking into the industry. I think I found the right team members around age 22, 23. I'm now 29 and finally have a sustainable music career. But yeah, it was a stumble into the music industry for sure.

Jackie Blondell:
But now you feel this last year, not withstanding that you're on solid footing in terms of your career in music.

Holly Rankin:
Yeah. It took around four years to find that sustainability in the business and it's something that happens through hard work, but also a lot of chance. I find that element of our industry really challenging, well, not our industry, but an artist's career. You can be the hardest worker in the room, but that may not be reflected in your business. So yeah, I'm lucky but also have tried to work as hard as possible to put the right teams together and navigate with clear eyes along the way.

Jackie Blondell:
Can we just jump back to your background, Paul, because you have a background working in finance, in the music industry in the touring part of it. Is that correct?

Paul Luczak:
Yeah, so prior to The Gild Group being established in 2015, I helped build up another music financial service company that again it's just specialise the music entertainment industry. That was the prior decade and had a really fantastic decade, built up a team from two of us in a basement up to 45-odd staff and across Melbourne and Sydney and had a really unique experience to learn the good, bad and ugly of building and scaling a business.

Paul Luczak:
That was the unique opportunity I had that when I decided to create The Gild Group in 2015. I had a blank canvas and had the opportunity to go, 'Okay, this is how I'd love to ... I've got this unique opportunity to start from scratch again, everything around clients, engagement systems, processes, people, the whole, all the pieces of the puzzle that make this whole machine work.' Yeah, fast forward to 2021 we're here now across we're about 35 staff in the business and the family's ever growing just with like-minded talented individuals coming into help their clients.

Jackie Blondell:
Okay, lovely. Now let's go to a bit into the nitty-gritty of the work that you do together and what does it entail? We've touched on it a little bit briefly in terms of we've got the nitty-gritty, but you talked about the creative side. Can you both tell me a little bit about how that works together?

Paul Luczak:
Yeah. I might just go over the high level scope of engagement, how Holly and I work together. Firstly, The Gild Group's made up of a number of different departments being the business management department and that handles everything from bookkeeping, accounts management, virtual FC, and virtual CFO services. Then we've got our tax and advisory team handles traditional compliance, tax planning, and consulting around that space. Then we have the credit and the wealth management department.

Paul Luczak:
Where primarily Gild helps Holly is firstly, we've got a business management team. They take on the outsource finance department for Holly's business. That handles all the day-to-day bookkeeping, accounts payable, receivable, and then internal reporting and requirements that go out of it. That may be some cashflow forecasting. It may be some profit and loss reporting, preparation of management commission reports out for other stakeholders. There's an array of music industry-specific accounting requirements that come out in that department. That's what we call our business management support for Holly.

Paul Luczak:
Then we have our tax and advisory division, which handles all the compliance, tax returns and tax planning, and just make sure that all those foundations are being properly looked after.

Paul Luczak:
Then my personal engagement with Holly then leads around more of that ad hoc CFO advisory support. Holly and I have a lot of great conversations regularly to just chew the fat on business, business structure design, new ideas, go talk through strategic issues that are at play for the coming year, work through an array of different areas that link back to Holly's business world. Anything further on that, Holly?

Holly Rankin:
No, that's a great summary and I guess for the story, I think that more CFO involvement happened when I was starting my business alongside Jack River, hopeless utopian starting and promoter business. Starting a festival intelligently or stupidly a couple of years ago but, yeah, I guess I really realised the great power in my conversations with Paul and clearly understanding the numbers and the risk involved. At the same time, having that creative ability to yeah, to explore all options whilst you're looking at the numbers.

Holly Rankin:
I've found that one of the most powerful relationships in my team as an artist and a promoter and an entrepreneur is those conversations with Paul. It's very different to the style of conversation I can have with my lawyers, managers, label or publisher because it does revolve around clean numbers, but also has that creativity, which Paul brings.

Jackie Blondell:
Okay. I'm sure nobody could have foresaw what happened last year and is happening this year with your festival business, but it will live another day.

Holly Rankin:
It will. It'll be fine. Festivals are just a magical weird business that if you're looking at it on paper, you would never go into it, but they are the beast that power our touring industry. There is a definite future for them.

Jackie Blondell:
Absolutely and when we're finally all safe to be together in great numbers, that's what people will be yearning to do.

Holly Rankin:
Definitely. Yeah.

Jackie Blondell:
I don't know whether we have already covered your relationship and work evolving over time. It sounds like we already have in terms of The Gild G`roup does the top level business management and compliance work. Then Paul you yourself deal with acting as a sounding board for Holly's new ideas. Is there any other way that your business relationship has evolved over time?

Paul Luczak:
Yeah. Well, I guess just to start with, we started initially in a compliance engagement, so we handle that side. Then it evolved to the business management world, which simultaneously evolved to that virtual CFO sounding board relationship. The scope has definitely changed over the years and it's just been relative to what's been going on in Holly's world and wherever it can to add value as Holly gets busier with more ideas and just changes within her own business model. We've been very fluid in terms of how we adapt the engagement.

Jackie Blondell:
Okay. Any thoughts there, Holly? Anything to add?

Holly Rankin:
Yeah, I guess as the artist, I'll talk about the more relationship based side of that. I think as an entrepreneur and also feeling quite young and inexperienced, full of passion and drive and ideas, but lacking a business and definitely compliance know-how that leaning into that CFO soundboard relationship over the past years in a really honest way has given me the confidence and far more know-how than I ever would have without engaging in that kind of way. I guess, yeah, as a young entrepreneur, who's just learning how to run businesses and the balance between the books and the ideas, it's just been quite interesting for me on a personal level to lean into that trust and honesty with my accounting firm. It's a really interesting thing because it requires a lot of honesty with yourself.

Holly Rankin:
The relationship's grown and been important in that way as well. I'm not sure if that interests you and your listeners but it is a really cool finding for me. The more I can be honest with Paul as my accountant, the more I definitely grow as a business person.

Jackie Blondell:
I think that good honest relationship are at the heart of any good working relationship. I'm sure everyone will find that validating. Holly, we want to talk about highlights now of the working relationship. Have you got any thoughts on your time together with Paul? What have been highlights?

Holly Rankin:
Yeah, I had a think about this previous and I guess I'm going to flip it on its head a bit and say that when I have experienced major losses in my business, one time in particular, having Paul there as a sounding board and a big picture thinker whilst also reassuring of the numbers was just incredible and gave me so much confidence to fail and just understand it as a failure in a learning point. Yeah, without those conversations at those points, I may have stepped back from being an entrepreneur and business person. I don't know. Paul, how does that sound?

Paul Luczak:
No, I was very flattered, but look, my highlight in terms of working with Holly is just being around, sitting on the sidelines and seeing Holly develop as an entrepreneur, and in more facets than just being Jack River and a performing and recording artist. It's been really exciting to see and just seeing the team develop and seeing all of Holly's businesses develop that's what I really enjoy.

Jackie Blondell:
Paul, you work obviously work with other musicians. How unusual is it to have a musician like Holly, who is an entrepreneur and is constantly looking at new avenues?

Paul Luczak:
Holly is definitely on the outside spectrum of that world. Look, there's a lot of fantastic entrepreneur musicians. Just the simple fact of what most people don't appreciate is being a musician alone you're effectively running a business and sometimes a multimillion dollar business so a musician in their own right or an entrepreneur to be able to have their whole machine run from a touring and recording landscape. In terms, I think what makes Holly unique is just her extension and her excitement to be a professional full-time musician, but at the same time, continue to I think the creativity of new ideas and new avenues keep coming up in Holly's world. She takes the bull by the horns and I think that's really fantastic and definitely unique.

Jackie Blondell:
You've taken us to a nice segue there, Paul. I was going to ask you both about how you see your businesses evolving in the future. Holly, any more thoughts about where you might head to next different avenues?

Holly Rankin:
I'm kind of in the cocoon at the moment, taking it really slow with my pile of ideas. I think Paul, my words for this year are both around focus and focusing in on a handful of businesses rather than a bunch of ideas rambling.

Holly Rankin:
I am particularly interested in the landscape of impact communications, meaning how can we take the tools and the storytelling of the entertainment industry in Australia and apply it to yeah, digital strategy and communications. I'm very politically passionate and passionate about issues like the climate emergency, et cetera and I think we really lack the tools to give people the information they need. Yeah, that's what I'm looking at at the moment. It's something that I try to do through my career as Jack River anyway, but yeah, exploring, turning that into a business.

Jackie Blondell:
Can you explain a little bit more about that or give an example about how that might work? That does sound quite intriguing because often when policy areas are communicated, it's often in a very dry way. How would you use the tools that you have from music and performing to engage people on important issues, social issues?

Holly Rankin:
Yeah, I guess in that way, you're talking about there that's a pretty key thing that I think we lack in Australia is in music and arts, we are constantly looking at what content we can make pretty much daily. Then when you're in campaign mode, there's a digital team looking at how that content's performing and adjusting the audiences and understanding the reach. This is an art form that has been used in politics and social movements, obviously in the US and the UK and New Zealand. It is used in Australia, but not to the extent that it could be. Yeah, I think Australian politics and social movements could definitely use the tools that we have in music and use every day.

Jackie Blondell:
What about you, Paul? What about your business? You already talked about the fact that you've brought other businesses into the family, which has opened up other opportunities for the business. How do you see that evolving over the next year or so?

Paul Luczak:
We've got a couple others joining the family this year. With continuing to go up in that path, and it's not really ... I'm a sucker for meeting people and talking about how can we be stronger in numbers and sharing economies of scale and powering intellectual property together. Outside the fact of Holly and I talking about this the other day about focusing and slowing down, I've got a couple more that are joining in there.

Paul Luczak:
My focus for this year is just continuing with The Gild Group to where we're investing heavily in our infrastructure and our people and the culture. For me, that's the part that it's important to continue to get right, and continue to invest in and grow. If we've got an awesome workplace and a great group of people, then they can provide a great customer experience to our clients. That's ultimately what keeps us in business.

Paul Luczak:
That's focusing in The Gild Group world and another thing that probably Holly and I spend a lot of time talking about and are both super passionate, as she mentioned, is in the climate space. There's some projects that we'd been working on as Gild Group and a number of other businesses to continue to try to be advocates in that space and some other ideas that are brewing for launch this year and in that world. That's somewhere else where I'd love to be able to dedicate some of my time to try to make some change.

Jackie Blondell:
They both sound really intriguing so we'll just have to watch this space. Maybe one day we can all get together in a recording studio and discuss how it all went.

Jackie Blondell:
I've got one last question for you both, and you may not want to answer it, but you can give it a go.

Holly Rankin:
I'm excited.

Jackie Blondell:
Holly, if you had anything you could change about Paul, what would that be?

Holly Rankin:
Wouldn't change much, but maybe I would reverse his age back to before he was starting businesses and be at the point where I could start some kind of awesome business with Paul. [inaudible 00:32:22], Paul.

Jackie Blondell:
Okay. Paul, Holly's laid the gauntlet on the table. Anything about Holly you'd change?

Paul Luczak:
I don't think I would change. I don't think I'd change anything. I think Holly's had successes. She's had some, yeah, she's had some challenges, but I think that's all part of the journey. I think that just continues to make her stronger as a entrepreneur, a business woman, individual. I think it's been Holly's journey and she's been an absolute pleasure to work with and will continue to work with. I'm sure we'll be working together hopefully for the decades to come. We're all young and there's a long, long time left in hopefully our working lives. Yeah, nothing-

Holly Rankin:
Never too late.

Paul Luczak:
Nothing to throw Holly under the bus on.

Jackie Blondell:
Well, thanks so much, Holly and Paul for joining us today. We really appreciate it and for all listeners, we have show notes at the bottom of this podcast, which include links to Holly's Spotify, and podcasts and links to Paul's The Gild Group. Thank you all for joining us.

Outro:
Thanks for listening to the CPA Australia podcast. For more information on today's episode, please visit the show notes at www.CPAAustralia.com.au/podcast. Never miss an episode by subscribing to our podcast on Apple Podcasts, Spotify, or Stitcher.
Welcome to the My Client and Me series, where we interview public practitioners and their clients to discover how the relationship began and how they work together.
In this podcast episode, you'll meet singer-songwriter Holly Rankin who, apart from her musical talents, has a range of businesses she runs with the help of her accountant, Paul Luczak CPA.
Discover how they work together in the complex music industry and how Luczak's advice helps Rankin's businesses and career grow.
Listen now.
Host: Jackie Blondell, Editorial Content Lead, CPA Australia
Guests: Holly Rankin, singer-songwriter and entrepreneur, and Paul Luczak CPA, Director, The Gild Group
Show notes
Subscribe to With Interest
Follow With Interest on your favourite player and listen to the latest podcast episodes
Listen and Subscribe