Expert property market update with Warren Hogan
Expert property market update with Warren Hogan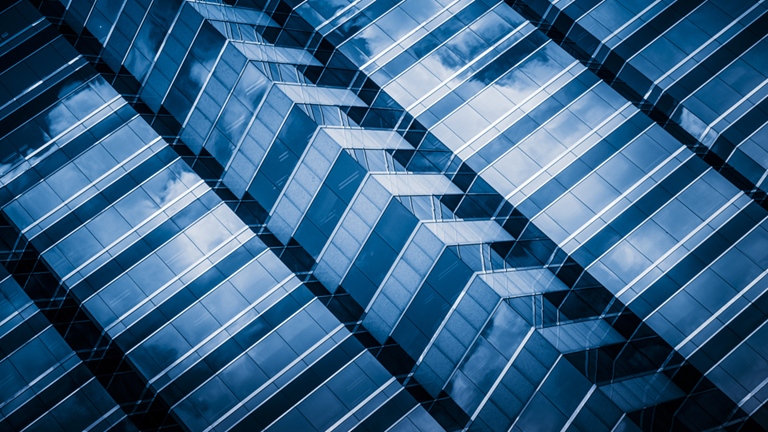 Garreth Hanley:
This is With Interest, a business, finance, and accounting news podcast, brought to you by CPA Australia.

Dr Jane Rennie:
Hello and welcome to With Interest. I'm Dr. Jane Rennie, head of media and external engagement at CPA Australia.

Earlier this year economist Warren Hogan joined us to discuss Australia's residential property market. That episode proved so popular with listeners that we've invited Warren back again today to talk all things property, and this time with a bit of commercial property thrown in the mix too.

By way of background, Warren is chief economic advisor at Judo Bank, the managing director and founder of EQ Economics, former chief economist of the ANZ Banking Group, and a principal advisor to the Federal Treasury. Warren also undertakes property research for Halo Technologies. Welcome to With Interest, Warren.

Warren Hogan:
Thanks for having me on the show again, Jane.

Dr Jane Rennie:
Well to start with, Warren, last time you were here it looked like property prices were on a downward trajectory following hikes coming out of the pandemic. What in fact ended up happening in the past six months?

Warren Hogan:
Well, quite surprisingly, we've seen a recovery in many parts of the Australian property market and surprisingly strong price gains in some of the markets that had the biggest falls last year, with Sydney leading the way. I think what we've learnt is that there's a lot of factors going into the mix and probably the most important one is the resilience of the economy to higher interest rates, the ongoing strength in employment, keeping demand stable, I think would be the best way to say it. And then of course, adding onto that this supply issues, which is more than anything that the amount of property coming onto the market has really been quite low in the first half of the year. Although that's changing in the winter months. So yeah, very favourable set of circumstances has seen a surprising bounce in the market, in most markets. And the question is whether or not that will continue.

Dr Jane Rennie:
And those circumstances, I understand how they might have kept residential property buoyant. What was the situation with commercial property?

Warren Hogan:
Well, I think the commercial property market outcomes speak to a very similar story in the sense that most valuations for commercial property should have gone down quite a bit on the back of higher interest rates. Whether that's 10 or 15 or 20%, depending on the exact market. But we've seen transactions continue to go through it at a pretty steady price level, and that's telling me that the demand for commercial property from both businesses, for their own use as well as from investors, has remained very strong through the course of this rate hiking cycle.

Warren Hogan:
And that of course again speaks to resilience in the economy, very healthy balance sheets, particularly in the business community, and a lot of money out there chasing returns. And I think underpinning all of it, both residential and commercial, has been an ability for investors to extract higher rent, because there has been an increase in yields on the back of higher interest rates, but that increase in yields has come largely through higher rents, rather than declining prices. And that's the question, is whether that's sustainable over the course of the next year or so, as the economy continues to slow down.

Dr Jane Rennie:
I will circle back to that issue of the rental market, but since you've mentioned the rate rises, I wanted to ask you, given that the property market hasn't trended downwards as the rates have trended upwards, does that suggest that rate rises are no longer quite the effective tool they once might have been to control inflation?

Warren Hogan:
Look, I think it's still too early to draw that conclusion. I think if the Australian interest rate was up near where the US interest rate is, at around 5.5%, and we'll continue to see these sorts of outcomes in the economy and property markets, we may then ask that question. But I think we're only actually 14 months into the tightening cycle. It does take time to work its way through. And I think what a lot of commentators and economists have missed is that the first two or three percentage points of rate hikes from the RBA really were just getting rates back to what would otherwise have been regarded as a fairly accommodative level of 2 or 3%.

Warren Hogan:
So in a way that the actual tightening of monetary policy has only really been this year and it's still early days. It takes time for higher interest rates to filter through the economy. So yeah, I think it's still just a little bit too early to draw that conclusion. In fact, I think there's a lot of people out there, including the RBA, who think that the economy should be more sensitive to interest rates than it's ever been before because there is high levels of debt, particularly in the household sector.

Dr Jane Rennie:
And in thinking about it being early days, as you say, there are still a great many people who are on fixed mortgage rates and won't have felt that yet.

Warren Hogan:
I mean there is this so-called mortgage cliff, which has come about because so many Australians took advantage of low fixed rates in the pandemic and locked in a much higher proportion of normal. The normal ratio of new mortgages that go to fixed is about somewhere between 10 and 15%. It got up to around 45% of one stage in late 2021, and the average fixing time is around two years. So they're now rolling off. Some people have got longer ones, some people have already rolled off with shorter ones, and of course some people have half fixed and half floating. The reality is that as we sit here in the middle of 2023, we've already worked our way through about half of those fixed rate roll offs. Well probably more than half. We've got quite a few to come through in the second half of '23, then it tails off pretty quickly. And I'd note that the ABS is reporting only about 5% of new mortgages in 2023 fixed. So people are definitely rolling onto variable as they come off those fixed rates.

Dr Jane Rennie:
Do you think the RBA will want to see property prices soften before it actually puts rates on hold generally as a longer term proposition?

Warren Hogan:
I'm not sure that it's overly focused on that. I mean, of course the trajectory for the property market this year I think has been telling in terms of... As an indicator of just how tight monetary policy is or how effective the level of interest rates is going to be in getting the economy to slow and getting inflation down. And they would be looking at that. And they've noted that in a number of their statements. I think that you could definitely say that they're not going to be cutting interest rates until they start to see some genuine weakness in the property market, but they may not necessarily feel compelled to keep tightening so long as the property market's going up, as long as it's not getting away and quite outrageous. Because there is a wealth effect. That's probably the most important channel through which they think about house prices. I think the RBA is quite gun shy in trying to target, even in the most modest ways, the level of house prices with its interest rate policies. I think those days are long gone.

Dr Jane Rennie:
So where do you see the property market heading over the next year or so?

Warren Hogan:
Look, I can't escape the conclusion that we're going to see prices in just about all markets, with the exception of a couple of particular markets, lower in a year's time. And I think that process will start to play out in the course of the spring selling season. Yes, a lot of the factors that are driving higher prices are still in play, and I think the big one is employment holding up and of course the rent's holding up, but I think we're going to start to see the economy slow pretty markedly. I think employment growth will start to peter out over the course of the second half of 2023. And I think that will start to weigh on the market. We're getting some early signs in the winter months that all is not well.

Warren Hogan:
I mentioned listings before, which is effectively supply of property into the market. They were very low in the first half of the year. What's really interesting is typically in winter listings come right off, not as much as in summer, where they virtually grind or a halt. But they do come off quite a bit. They haven't come off at all in the last four or five weeks in any material way, which tells us that there are people who want to sell and they're doing it now, maybe on the advice of getting ahead of the rush in spring. So I think it'll be really critical to see what that listings trend is come late August, early September. And if it starts to pick up, if we start to see more people wanting to sell their property, I think prices are going to start to come down.

Jaqueline Blondell:
If you're enjoying this podcast, you should check out our in-depth business and finance show INTHEBLACK. Search for INTHEBLACK on your favourite podcast app today. And now back to With Interest.

Dr Jane Rennie:
Returning now to rental markets. We have been hearing a lot in the press about steep increases in rents, and you mentioned that yields have been going. What has been contributing to this, and you anticipate it will continue?

Warren Hogan:
Yeah, well look, there's two factors. One is the health of the economy... The demand for rental property as a cyclical element to it, which is essentially what property market people call the headship rate or the amount of people per household. So when the economy is doing well, when people have jobs and they're getting wage rises, they will be more inclined to live by themselves or move out of home, this sort of thing. So that's clearly been a factor in the last 18 months and right through 2023. But the big one has been the surge in immigration. We know that the great bulk of migrants when they arrive in Australia rent for a period of time, and I think that's really driving the demand, and effectively that's what is causing rents to go up is excess demand for rental properties.

Warren Hogan:
You could argue that supply has been constrained. That's a longer term picture. That's something that really started to play out at the start of the pandemic when the borders were closed. I think many players in the market, many developers thought that the demand was going to collapse, so the pipeline was compromised to some extent. So we're not getting a big increase in the supply of particularly apartments in the last few years that would reflect that... Well, which would match up with that big increase in demand. So that's really what's driving it. I don't buy the argument that higher interest rates drive higher rents. It's a secondary factor at best. It's the underlying balance of supply and demand for market. And of course that's why you're seeing rents move the most in the cities that get most of the new migrants, which is Sydney, Melbourne, and Brisbane.

Dr Jane Rennie:
Given that you've mentioned supply, let's talk a little bit about new home builds. At the end of 2022 the number of construction approvals was at a record high. Has that remained the case and what do you expect will happen there?

Warren Hogan:
Yeah, well, again, we've got a bit of an unusual set of circumstances where the pandemic threw out the normal flow, the cyclical flow of the industry. As I said, the concern was demand was going to drop. It's since come back, but we just haven't seen the industry be able to actually deliver a big pickup in the amount of projects and therefore dwellings. And that's because of labour shortages I think's the most sighted one. And there was a lot of disruption through supply chains in the pandemic. That's largely settled down. But we have also had this financial disruption to the construction industry because of fixed price contracts. That is all washing out, and what you find is the pipeline of work is quite high. It's one of the highest on record. But the ability of the industry to actually deliver new houses is somewhat compromised or it can't grow.

Warren Hogan:
So we're going to see, I think, a reasonable flow of supply, but it's certainly not going to be able to match the demand we're seeing now. That will change, I'd say late next year and into 2025, and I also think we're going to see another apartment building boom happen across the east coast capital cities because when you have such a big increase in migration, you have to house these people, all the extra heads in your society, in your economy. And the way we did that in the last decade was to build more apartments, and I think that's obviously what's going to happen again. We just cannot cater for all these new people in our community with quarter acre blocks.

Dr Jane Rennie:
In fact, I've heard some commentators suggesting that city commercial properties ought to be converted to apartments, and I know there are significant issues with that suggestion, but is the continued working from home trend, is that really disrupting the commercial property sector such that it is teetering a bit on the brink?

Warren Hogan:
Yeah, look, I think it's obviously the soft or the weak point in the overall property complex, particularly across commercial property. But really it's a matter of businesses just need to know, and I think they're getting a better vision of what requirements they have and what that means for their office requirements. I mean, I did some numbers a few years ago at the height of the pandemic that said that even if the demand for office space dropped in line with work from home trends, it'd take about five or six years before the industry recalibrated through restructuring properties or not building as many new offices. And I think that's what's playing out.

Warren Hogan:
I mean, look, I think commercial property is probably the one sector that's under a bit of pressure, but I don't see it as a disaster, and I do now think we're getting better visibility of what work from home looks like. And it's not a 40% drop in the demand for office space, it's something much less than that. And flexibility is the new idea here, rather than this work from home. Despite what we saw with the Canberra public servants, I think for the private sector, it's more about having that flexibility across different people's circumstances to work from home when they need to, rather than it being a way that we do the way we work going forward.

Dr Jane Rennie:
Before we finish up, I wanted to ask you about the impact of some recent government policy announcements on the property market. We have seen some state governments looking for novel ways to pay off their COVID debt. And for example, Victoria recently imposed an additional levy on owners of second and subsequent homes. In your experience do measures like that actually tend to dampen Australian's enthusiasm for property or do they not have that sort of impact?

Warren Hogan:
They do have an impact. I mean, there's certainly a class of property investors who are trying to build wealth through property investment as opposed to many who are looking to, for lack of a better word, park wealth and might have a more long-term view. So I think that these sorts of announcements have already started to impact those investors who aren't necessarily wealthy but are using... Leverage property investment as a route to building wealth over a 20 or 30 year time period. Because if they can't run a reasonable cashflow position, if they don't think that it's going to actually grow their wealth, then they'll pull out, and we even started to see that last year with some of the announcements that the Queensland government made. It gave the market a bit of fright. So I think these are very real implications that may be being masked right now by the strong performance of the market.

Dr Jane Rennie:
That's all we've got time for today. Thanks very much to our guest expert, economist Warren Hogan from Judo Bank. A link to Warren's January analysis of the property market is included in the show notes. With Interest is a weekly podcast. If you like what you've heard today, why not subscribe on your favourite podcast app? From all of us here at CPA Australia, thanks for listening.

Garreth Hanley:
You've been listening to With Interest, a CPA Australia podcast. If you've enjoyed this episode, help others discover With Interest by leaving us a review and sharing this episode with colleagues, clients, or anyone else interested in the latest finance, business, and accounting news. To find out more about our other podcasts and CPA Australia, check the show notes for this episode. We hope you can join us again for another episode of With Interest.
Do you need to enhance your understanding of Australia's property market? Whether you're a homeowner, investor, buyer or renter, this episode will provide you with valuable property insights.
Uncover expert perspectives from one of Australia's most respected economists by tuning in now.
Host: Dr. Jane Rennie, General Manager Media and Content, Marketing and Communications at CPA Australia
Guest: Warren Hogan, Chief Economic Adviser at Judo Bank, Managing Director and Founder of EQ Economics, former chief economist of the ANZ Banking Group and a principal adviser to the Federal Treasury. Hogan also undertakes residential property research as an economic adviser to Halo Technologies.
For more on today's topic, Hogan was a guest on With Interest earlier this year, offering expert insights on Australia's property market.
CPA Australia publishes three podcasts, providing commentary and thought leadership across business, finance, and accounting:
Search for them in your podcast platform.
You can email the podcast team at [email protected]