Discussing CPA Australia's Business Technology Report 2022
Discussing CPA Australia's Business Technology Report 2022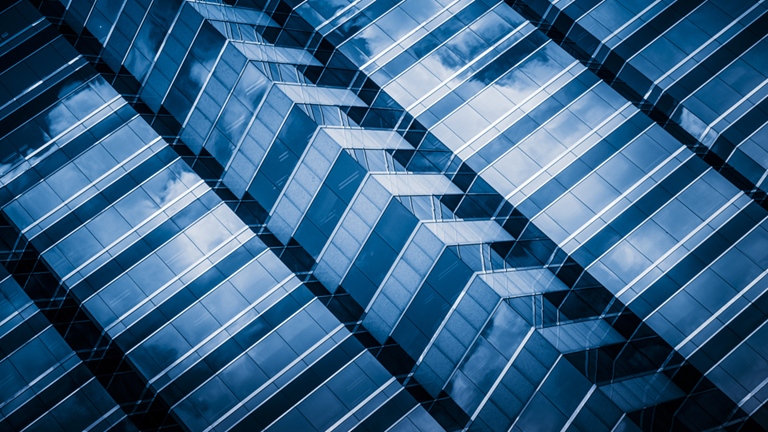 Speaker 1:
Welcome to CPA Australia's With Interest Podcast, bringing you this week's need to know information for businesses and accounting professionals.

Jane Rennie:
Hello, and welcome to CPA Australia's With Interest Podcast. I'm Dr. Jane Rennie, General Manager Media and Content at CPA Australia. It's Monday, the 20th of August. Right now, businesses around the world are grappling with an array of challenges, and the answers aren't straightforward. That said, I think it's relatively uncontroversial to say that those which prioritise technology and digital skills are better placed to handle the challenges, than those that don't. CPA Australia recently published our 2022 business technology survey. One result, which stands out to me in particular. In fact, it's actually a disconnect, is that while a very high number of businesses reported having a technology strategy, there was also a very high number who said they can't find staff with suitable digital skills. Joining me to discuss this and other results from the business technology survey is Jonathan Ng, who is a policy advisor in CPA Australia's Hong Kong office, and who coordinated the survey. It's a pleasure to have you on With Interest, Jonathan.

Jonathan Ng:
Thanks for having me Jane.

Jane Rennie:
Firstly by way of background, this is CPA Australia's second survey of technology usage by businesses. The survey was conducted from May to July this year, and explored past and anticipated future technology usage. A total of 820 responses were received from accounting and finance professionals in Australia, mainland China, Hong Kong, Malaysia, New Zealand, Singapore, and Vietnam. They came from a variety of industries, and around half were from larger companies, of 500 or more employees. And 34% were from companies with fewer than 100 employees. Jonathan, I'd like to start if I may, with some of the headline findings across the seven markets that you surveyed, what are some of the global trends you observed?

Jonathan Ng:
Thanks Jane. So overall the survey shows the importance of organisations to use technology and enhance their digital capability. And we found that organisations that are more tech focused, or use technologies more often, they are better placed to deliver value, and handle present and future challenges. And the findings showed us the high growth businesses, the successful ones, use technologies much more often than those that shrank. And so the overall technology uptake will certainly continue to rise, and that's because the vast majority of respondents expect to increase technology use, and to take action to improve technology adoption in the next 12 months.

Jane Rennie:
And Jonathan, I'm curious, because I know this is only the second time we've conducted this survey. Were there any things that changed between this year and last year, in terms of the results?

Jonathan Ng:
Yeah, so that's actually one standout. So last year, 40% said they had developed a long term technology or digital strategy. And this year 77% said they have a digital transformation strategy in place. So the two results are actually not strictly comparable, because the wordings and the questions are a little different from each other. But we can more or less argue that there's a very obvious trend in more organisations embracing technology adoption, and embracing digital transformation. And this is all very good news, because those that invest in digital should have an advantage over those who don't, because they will be better placed to manage future challenges, and to adapt to changing consumer preferences.

Jane Rennie:
That is indeed absolutely fantastic news, and it just shows that more and more businesses are placing importance on having a digital strategy, and being digitally savvy. But where it seems to me that it comes unstuck is digital skills, because it's one thing to have a digital strategy, but it is quite another to have the right people with the right skills to implement that strategy. Now, the results show that in Australia one third of businesses consider the skills shortage to be a major barrier to their digital transformation. Likewise, in Hong Kong, some 35% of businesses say they're struggling to find staff with the necessary digital skills. What's your take on this?

Jonathan Ng:
Yeah Jane, so I think you're absolutely right, about the need to have the right people with the right skills and knowledge to successfully implement a strategy. But this goes back to what you just said about a talent shortage, and this is a global issue, and this survey showed this. So a tech talent shortage was nominated as a top five challenge in all of the markets surveyed, but in response to, or to address this issue, it's not just about hiring more, as you said, digitally savvy talent. Companies around the world should also focus internally, they should focus on developing their own staff, or reach out to external professional support for training.

Jane Rennie:
And I just want to explore that a little bit more, you mentioned focused on training their own talent. I do wonder, and perhaps it's a bit unfair, but I wonder if perhaps businesses aren't helping themselves enough by building their internal digital capability. Last week we ran an informal poll on LinkedIn, where we asked people whether their bosses or their employers were training them up for a digital future. 50% said no, and a further 12% were unsure. And to my mind, if you're not sure if you're being trained, the answer is probably no. Only a touch under 40% said yes. Jonathan, is it the case that businesses really aren't investing enough in upskilling their existing workforces for a digital future?

Jonathan Ng:
Well, I think the LinkedIn results somewhat gel with our own survey results, so we found that 48% said the company upskilled the technology capabilities of staff. But if you look at this the other way, it means that 52% weren't providing internal training. And this is a potential problem in the long run. And we also asked whether they will increase staff tech training in the next year. And overall only 34% said yes, they expect their employer or business will provide internal staff training. And it's a little worse in Australia, so only 28% of Australian respondents said they will provide training in the future. So the result here is not particularly ideal, but there's every reason for companies to step on the gas, and develop internal tech skills. Why? Because the survey findings show that successful businesses were more focused on talent development than the unsuccessful ones.

Jonathan Ng:
So I'm just going share with you some figures, Jane. So 55% of high growth businesses said they had upskilled the technology capabilities of their own staff, compared to only 34% for those that shrank, so it's a 21 percentage point difference, it's huge. So the lesson here, that it would be extremely beneficial for businesses or companies to invest some time and resources in training up their staff. And another interesting result I would want to share with you, Jane. Is that, if we look at this by business size, larger businesses with more employees were also much more likely to have trained their staff, compared to the smaller ones. And this is something that the government could step in, and provide support to help the smaller ones upskill and reskill internally.

Jane Rennie:
Jonathan, you mentioned high performing businesses. So I would like to spend a couple of minutes discussing how high performing businesses do approach digital transformation. Since we've been talking about digital skills, let's start there. In any specific markets, did you see businesses coming up with strategies for managing the digital skills shortage, that you thought were effective?

Jonathan Ng:
Yeah, so I'll use Hong Kong as an example, that's where I'm from. So the top actions that Hong Kong businesses undertook in response to the skills shortage, were to upskill or reskill, outsourcing to a third party provider, or hiring contractors. And it's interesting if we cut the results by company size, so the larger businesses tend to focus on staff training, or hiring contractors, and the smaller ones focus on outsourcing to third parties. And there could be explanation to this variation, so larger companies may have more resources, they have more money to train the staff, or hire contractors. Whereas the smaller ones, they may have less resources and less money, and that's why they may reach out to external parties.

Jane Rennie:
And you also mentioned earlier that in Australia, it was a relatively small proportion of businesses that were planning on training their staff internally in digital skills. I know sometimes Australia is regarded as the Asia-Pacific's digital laggard, but were there any areas of improvement or high performance in this survey when it comes to the Australian results?

Jonathan Ng:
So the situation in Australia is not as bad as you may think, Jane. So you guys have the highest usage of cloud computing, so 95% of Australian respondents said they had used cloud computing in the past 12 months. And this is good news, because the cloud is a fundamental technology to digital transformation, because it helps lower costs. You wouldn't need costly onsite hardware and software, your systems will be on an offsite data centre somewhere. And it'll also help with flexible work arrangements. You can create, you can store, share, and retrieve data completely remotely. So it's not all bad news, Jane. And we'll definitely see major improvements in Australia in the future.

Jane Rennie:
And what about other aspects of digital transformation that other countries are doing well? What are some examples that could present opportunities for businesses listening in?

Jonathan Ng:
Well, the strong use of robotic process automation, or RPA in Singapore is a good example. And RPA by the way, is a software that helps automate mundane and highly repetitive tasks, such as invoice extraction and processing. So 57% in Singapore said they had used RPA, and 42% said they expect to increase its use. And these two results are in fact the highest of the market surveyed.

Jonathan Ng:
And as I said, because RPA helps to automate mundane tasks, it can help free staff focus on more value adding tasks, such as interacting with customers, and analysing or interpreting data for business insights. And I just want to add here that the survey shows that the use of RPA is also associated with better business performance, so this is a technology that businesses can definitely consider using if they're not already using it. And another good example I would like to use, is that 93% in Vietnam said they have a digital transformation strategy, which is the highest of the market surveyed. And again, the results show that organisations that have a strategy are better performers. So this is something that businesses should also look into.

Jane Rennie:
Okay, so RPA, I've got it. That's a specific technology type, a business should be looking to adopt potentially. What are some of the other top tech tools that high performing businesses are adopting?

Jonathan Ng:
So the high performing ones expect to use more data analytics, and visualisation, cloud computing, and business intelligence. So this means that the successful ones are focusing on the data driven technologies, that help to transform data into clear and actionable insights. And this would help businesses identify new sources of growth and value.

Jane Rennie:
And you've mentioned in Vietnam very high levels of having a digital strategy. So thinking about companies and having digital strategies, what actions did survey respondents say that they're going to do over the next 12 months, for example, to implement those strategies?

Jonathan Ng:
Yeah. So we also asked this question, and the most common action were to increase investment, or operate technology, implement a digital or technology strategy, and increase technology training for employees. And these three actions by the way, were also the actions that successful businesses nominated significantly more often than the unsuccessful ones.

Jane Rennie:
If businesses are going to make that technology investment, it sounds costly, does it always need to be costly though? Because a lot of businesses will be small businesses, they might not have the same sort of budget. Does technology investment need to be costly?

Jonathan Ng:
Well, I think firstly a business should really reach out for professional advice, such as from a CPA, to help identify the right technologies that are most suitable for their own business model or strategy. And I would just like to say that CPA Australia's website has a tonne of resources on technology adoption and digital transformation, that businesses of any sizes would find useful. So reach out to your accountant, or to your technology expert, or consultant for help. And you can also make use of government technology programmes or support schemes. So as an example, here in Hong Kong we have the Technology Voucher Scheme, and this is something that the government provides to help local enterprises in using technology tools and solutions. So do look at and explore some of the various technology support schemes, or programme that your government provides.

Jane Rennie:
Lastly, Jonathan, to finish off, what are your top recommendations for businesses to prepare themselves for a digital future?

Jonathan Ng:
To start off I think businesses should definitely have a look at the results of the survey, because I think it's sort of a guidebook on the lessons or actions that high growth successful businesses were more likely to have undertaken, or will undertake. And this would include things like designing and implementing a digital or technology strategy, training your staff in the digital and tech skills. And you can also reach out to external experts to help with the staff training, and you should 100% reach out for professional advice. Go ask your accountant for advice and support in your digital strategy, they can definitely help. And I just want to reiterate again, CPA Australia has a lot of thought leadership pieces on all things technology and digital. So please do have a look at them, and hopefully these pieces can support you, your business, or your client's business.

Jane Rennie:
That's all we've got time for today. Thanks very much to our guest expert, Jonathan Ng. We've put a link to the business technology report in the show notes, if you'd like to read the full results. With Interest is a weekly podcast, if you like what you've heard today, why not subscribe on your favourite podcast app so that you'll receive notifications when new episodes are available. From all of us here at CPA Australia, thanks for listening.

Speaker 1:
Thank you for listening to this week's episode of With Interest. So you don't miss an episode, please subscribe to the CPA Australia Podcast on Apple Podcasts, Spotify, or Google Podcasts.
Organisations around the world are grappling with an array of complex global issues right now. That said, those businesses prioritising technology and digital skills are in a much better position to handle these challenges.
CPA Australia recently published its Business Technology Report 2022 (read the report here). Jonathan Ng, policy adviser in CPA Australia's Hong Kong office, coordinated this major research piece, and in this week's podcast he discusses the findings.
Listen now.
Host: Dr Jane Rennie, CPA Australia's General Manager Media and Content, Marketing and Communications
Guest: Jonathan Ng, CPA Australia policy adviser based in Hong Kong
Subscribe to With Interest
Follow With Interest on your favourite player and listen to the latest podcast episodes
Listen and Subscribe