COVID-19: ever get that feeling of déjà vu?
COVID-19: ever get that feeling of déjà vu?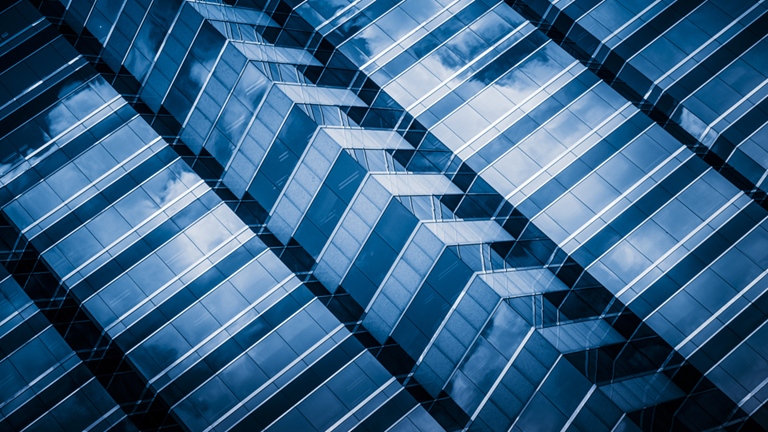 Intro:

Welcome to CPA Australia's With Interest podcast, bringing you this week's need to know information for businesses and accounting professionals.

Dr Jane Rennie:

Welcome to CPA Australia's With Interest podcast. I'm Dr Jane Rennie, general manager, Media and Content at CPA Australia.

Dr Jane Rennie:

It's Monday, the 25th of July. We're now in the middle of winter, and illnesses are surging. The chief, though, by no means only culprit, is COVID-19. And like previous COVID spikes, it's having a major impact on workplaces. The Australian Bureau of Statistics reported that 780,000 people worked fewer hours than usual in June due to sickness. That's about double the usual winter illness rate. Governments and health authorities are monitoring the situation closely. It's no exaggeration to say that the ground is shifting rapidly as infections surge and re-infections come around more quickly. In this environment, businesses also have to make tough decisions about how to operate sustainably, while ensuring employees and customers are kept safe.

Dr Jane Rennie:

Joining me to discuss how businesses and employees can navigate this difficult environment is Marissa Alley, CPA Australia's executive general manager of People and Culture. Welcome to With Interest, Marissa.

Marissa Alley:

Thanks Jane. Happy to be here today.

Dr Jane Rennie:

Well, Marissa, I'm feeling a bit of a sense of deja vu coming over me. This sounds like a bad rerun of 2020 and 2021 all over again. But is anything different this time around than the last two winters?

Marissa Alley:

I understand that feeling, Jane. It's the third year of COVID-19 and cases are on the rise again. But this winter is actually really different from the last two. Cast your mind back to how we were actually living in winter 2020 and 2021. There were strict government mandates in place. There was a range of COVID payments available to support businesses. People were working from home with the exception, of course, of our essential workers, and many people were juggling homeschooling whilst working. You weren't travelling interstate, let alone going overseas. Families and friends were separated for long periods of time. I don't know. Masks were required indoors, sometimes outdoors. There was 5k radiuses in place. The list just goes on, Jane.

Marissa Alley:

Whereas this winter we've actually got freedoms and choices that weren't there in the first two years of the pandemic. But of course, the downside this winter is that it's not just COVID making people ill. It's colds, flus, viruses and other illnesses. But I think it's worth remembering, we've learnt a lot from the past two years, especially about managing illnesses in the workplace, and how to do it effectively to reduce the risk of it spreading.

Dr Jane Rennie:

And you've mentioned just then, working from home. We are actually back in a situation where governments and health authorities are urging businesses to let their staff work from home once again. Some businesses are concerned though, that measures like remote working, as well as bringing back masks, as you've mentioned, mask wearing, would be regressive and could undo the economic recovery, especially in the capital cities. What's your take on this issue?

Marissa Alley:

Yeah, it's an interesting one. And look, I can't help but first acknowledge that COVID has been incredibly difficult for many, many businesses, and especially small businesses. COVID, as you've mentioned, hit the central business districts really hard in major cities, and some like Melbourne, you just look around and you just know that we haven't recovered to the pre-COVID levels of activity from 2019. So, Jane, I absolutely think it's a legitimate concern for businesses to feel nervous about what's happening right now. We don't want to hinder the progress that many, many businesses have actually made this year. People are less likely to go into their workplaces if there are rules like mask wearings back in the office. We know that high density environments are more likely to be associated with a greater risk of infection, which is why health authorities are encouraging workplaces to allow employees to work from home.

Marissa Alley:

So, absolutely, now is not the time to insist that your staff are in the office a hundred percent of the time. Telling your staff to stop working from home if they are now, again, it's really just unwise. All businesses have a duty of care to keep their people safe. And I think things like workplace flexibility and working from home arrangements can contribute to preventing infections sweeping through workplaces.

Dr Jane Rennie:

They are just recommendations at this stage, but I do find it interesting to wonder whether governments around the country would consider making them mandatory. Do you think that's likely? Do you think we might see mandatory recommendations again?

Marissa Alley:

I think everyone's sitting there wondering exactly that, Jane. And you're right, the language has changed by our government. It's really obvious that the language around recommendations and imploring businesses to help support that language is just different from what we've heard over the last couple of years. Even most recently, an example by the Victorian government, who's introduced a campaign that they've titled COVID Advice for Victorians to stay well this winter.

Marissa Alley:

I just think the governments around the country know that there are really high levels of fatigue among the public. There are also mental health implications if they were to reintroduce mandates. And if you just look on public transport, I mean, compliance levels have dropped. There's so few people wearing masks. So to me, it feels like this winter, government seem to be appealing to businesses and to people's sense of personal responsibility rather than mandating rules. And Jane, I don't want to politicise COVID, but I do think there could be other factors at play such as, it is an election year in Victoria.

Marissa Alley:

So to answer your question, my gut instinct is that we won't have governments mandating rules that we need to comply to. I also think, just look at the rest of the world. They're living with COVID. So I think we're at a point now or a juncture in time where we need to allow people to understand how to keep themselves safe. And for businesses, they should absolutely be taking steps to play their part in minimising risks, wherever possible.

Dr Jane Rennie:

I mentioned at the top of the show that the ground is changing rapidly. We saw recently the COVID sick leave scheme briefly expired, but then was quickly reinstated in light of the current spike, and that provides a safety net for workers who get COVID and don't have sick leave to fall back on. Without such a scheme, do you think it's likely that COVID positive workers or people with other illnesses, I guess, might attend work?

Marissa Alley:

Yeah. Well look, I want to firstly say, I think it's fantastic to see the restoration of the pandemic leave disaster payment. It's reinstated now until the 30th of September. And I firmly believe that this will support COVID hit workers that don't have sick leave entitlements. And they're very often casual workforces in businesses. It's also going to help support many of Australia's lowest paid workers.

Marissa Alley:

But in terms of the risk of people working while sick, let's face it, this was a common problem well before the pandemic struck. That concept of presenteeism has always been a risk for employers to acknowledge and face. I do also think that times are a bit different now. I remember as a student at school, all throughout winter, you'd be sitting amongst people who were sneezing and coughing. It was completely normal to go to school and work through the common cold. And the thing that COVID-19 has done is made us super aware of the transmission of infections from one person to another, and how to prevent it. So I do believe employers have a real duty of care to look after their employees' health and wellbeing, and going to the office when COVID positive, it's just not an option.

Dr Jane Rennie:

And you're not wrong about times having changed, because I remember when I was at school, there was a very prominent advertising campaign for a sickness medication that was all based on the slogan, soldier on. So take this medication so you can in fact, turn up to your place of work, sick, and keep soldiering on. Well, even for people who aren't in the casual workplace, 10 days, I guess that's a pretty standard amount of sick leave for many white collar workers, but that doesn't go too far if you have caring responsibilities, particularly if you have to share that 10 days of sick leave, for looking after children or other family members who get sick. What are some of the options that are available if an employee doesn't have sick leave?

Marissa Alley:

I've actually been looking into this one, Jane, because I think there's so many great ideas out there by businesses who are tackling this right now. So some of the examples that I've heard other organisations or businesses doing right now is, you've got to start by communicating to employees that they're actually entitled to substitute their annual leave if they don't have enough sick leave. So that's something that people are entitled to and might not be aware of. I've also heard of businesses offering even additional leave for new starters. So people who haven't actually yet accrued enough leave because they might get sick. Providing unlimited personal leave for those who can produce a positive PCR result. You can also allow personal leave to go into negative balance, which I think would be again really helpful for new starters and contractors. I've even heard of businesses that have actually, at the start of this year, provided 10 days of additional leave for all staff, including casuals, who are impacted by COVID-19 this year.

Marissa Alley:

And I also think there's just some things you can do from a morale and an engagement perspective, such as arranging meal deliveries, vouchers, care packages, particularly for people who are alone or stuck in isolation, because that can really go a long way for employee morale and engagement. But I also understand all these arrangements are based on what your business actually does and what your business is able to offer. But I think it's time to get creative around how you can support your people.

Dr Jane Rennie:

You mentioned getting a positive COVID test. Now, most people who get a positive COVID test don't actually go to the doctor, and nor would medical clinics want them walking into the door. Traditionally, employees were asked to provide a medical certificate if they were away sick for say two or more days. Has taking COVID sick leave become more of an honour system now, or should employees still be required to provide evidence that they are sick and can't work?

Marissa Alley:

Oh, it's a great question, because it really has shifted, because you're right, so many people aren't doing the PCR tests. You can access a rapid antigen test. So you're doing that at home. And previously it was about medical certificates or statutory declarations, as you mentioned, Jane. So yeah, there is a lot about honour. When I think about CPA Australia, we're not requiring people to send a photograph of their RAT test on the kitchen bench when they've taken it in the morning. However, there is still, through Fair Work Act, a stipulation that employees need to provide evidence that would satisfy a reasonable person. So employers still can ask for some form or some evidence, and that may be a text message confirming a positive diagnosis. Or as I said, it could even be an image of a positive RAT test as satisfactory evidence. I do think, like you said, there is more of an honour system. I think we're just really pragmatic that people are getting sick. I've met with three people just this morning who are all recovering from COVID. It's just everywhere.

Dr Jane Rennie:

And I'm sure for those people, it affected them in very different ways, because I know when I had it, I could barely make it out of bed for a week. But other people only have a sniffle and they might want to keep working, albeit from home while they're isolating. How should employers handle that situation, I mean, if an employee wants to keep working while they do have COVID?

Marissa Alley:

Yeah, there isn't a one size fits all answer to this question, Jane. As I said, just today, I've met three people recovering, all bit different. Some still visibly struggling, others, quite back to normal and functioning. So much of managing people is based on dealing with the individual and really seeking to understand their personal circumstances. So it does depend if the individual is putting others at risk by being in the office for instance, or if they are struggling through a workday on Zoom and video calls all day from home and that's quite visible to others. So if they're visibly unwell, constantly coughing or sneezing, I think the first thing you've got to do is just ask them if they want to have a sick day. That's a good start. Giving them permission to log off or exploring what's concerning them about not working. And we've mentioned before that sometimes it's about the fact that they don't have that sick leave balance.

Marissa Alley:

I was guilty of working through the first couple of days of COVID when I had it, and I really wasn't well enough to be performing my role. Yet, I didn't want to let others down in my team. So that's why I say, you've really got to explore and understand what's causing the person to continue to work if they are unwell. And I'd encourage you to understand what that reason is and try and address it with them.

Dr Jane Rennie:

And certainly one thing I try to remind people is that you might feel a bit unwell, but okay to work, but it's important to remember that if we push ourselves too hard when we are sick, that we can prolong illness. Now I'm just speaking out of turn Marissa, but does that sound like sensible advice too?

Marissa Alley:

Oh, completely does, Jane. And I think the challenge we face now is because so many people are working from home, it's easier just to sit there with your blankie and your cup of tea and your box of tissues and just keep pushing through. But you're absolutely right. We know that this virus has so many side effects. You see the fatigue hang around for a lot longer for people. So they might not have lots of visible cold and flu-like symptoms, but even just the fatigue can really take its toll. And I completely agree with you, Jane, people need to take time off to recover, rest and be their best selves when they do come back to work.

Dr Jane Rennie:

So do you think being short-staffed is a long-term reality that employers simply need to grapple with, and if that is the case, what are some of the strategies they can employ to manage high levels of absences?

Marissa Alley:

Yeah, I think COVID-19 looks like it's going to be here for a long time, so it makes good business sense to plan for it. And look, I think businesses need to face into the reality that being short-staffed is going to be around for a while. It was reported in July, and I think you said right at the outset, that workplace absences are already running at 50% above average levels, and this isn't only due to COVID. And I know we're talking a lot about health and wellbeing and sickness and so on and so forth, but there's also people are taking more annual leave because of travel. We can go overseas and interstate again. Plus you look at unemployment rates, people in culture talk about the great resignation and that there's a war on talent. And how that translates for businesses, is that there are more role vacancies and it's taking longer to fill those gaps.

Marissa Alley:

So there's so many factors to why there are gaps in your business right now. And I think that's going to be a pattern that we're going to see for quite some time. So building up whatever strategies you need, and think creatively around how you can review your resourcing model, is so important. I mean, I just reflect, Jane, earlier this year, I had a month where I was operating with only 25% of my team working, for all those reasons I mentioned before. Vacancies, people on annual leave, people taking sick leave, people caring for sick people. So as businesses, you need to think creatively and you need to plan for it.

Dr Jane Rennie:

So for any businesses out there who are considering making remote working a permanent strategy for their workplace, what have we learned about the effects of flexible work on productivity and on employee morale?

Marissa Alley:

Oh, where do I begin, Jane? I am such a fan of flexible work and all the benefits that come with it for employees and for businesses. Flexibility is the new norm and it's becoming an expectation from employees. We're just going to see this trend continue. So I would absolutely encourage businesses who haven't yet, to seriously consider flexible working arrangements. Just as an example, one of the first questions we're asked by an external candidate in an interview at CPA Australia is, what is your flexibility policy? There's just so much research out there already over the last two years that demonstrate the benefits. A couple of stats for you from some global research, such as nearly 40% of global candidates report that workplace flexibility is among the top three factors they consider when joining an organisation. And according to research that was actually conducted last year by Gartner, 43% of respondents said that flexibility in working hours helped them achieve greater productivity. And 30% of respondents said that less or no time commuting, enabled them to be more productive. And I'm going to guess those numbers would be higher even now, 12 months on.

Marissa Alley:

So all I can say is that flexible work allows employees to work when and how it suits them. It reduces turnover. It increases engagement. It allows for better work life balance. I think providing remote and hybrid work options have so many benefits to employee morale, company loyalty and retention, all of which are in short supply for lots of businesses this day. So I can't encourage it more.

Dr Jane Rennie:

And I'm really glad Marissa, to hear you mentioned those statistics because I was going to finish up by asking you about the employee perspective and how important it is to acknowledge what employees are feeling right now, and if their employees are reluctant about coming into the office. And I guess that's just something businesses should expect. So would your advice be to businesses, if you want to succeed, you really need to listen to those concerns?

Marissa Alley:

Oh, we cannot underestimate the toll, the last two and a half years have had on people. It's been said time and time again, that mental health is now more important in Australian workplaces than ever before. Again, a data point for you, one in five Australians report high levels of distress resulting from the pandemic, which again could be going up based on the current situation we're facing. And the impacts of the current wave, plus you think about the way the media reports on it, and just such the heavy focus on all the risks that we're facing right now, it's no doubt, going to create concerns for people. And I think in a work context, that's going to play out in a variety of ways, one of which will be that reluctance to get on public transport and be in crowds and be back in office environments.

Marissa Alley:

So I encourage businesses to think about how they can create a psychologically safe environment, where employees can express their concerns and work through solutions with them is so very important. We just all need to be looking out for one another. I think one of the positives out of the pandemic, if there is possibly one, is it's really shone a light on mental health and the need for us to just check in on one another and ask, are you okay?

Dr Jane Rennie:

That's all we've got time for today on With Interest. Thank you very much to our guest, Marissa Alley. If you've got a question about any of the topics we've discussed today, any of CPA Australia's policy and advocacy work, or you'd like to suggest a topic for With Interest, please email

[email protected]

. From all of us here at CPA Australia, thanks for listening.

Outro:

Thank you for listening to this week's episode of With Interest. So you don't miss an episode, please subscribe to the CPA Australia podcast on Apple podcasts, Spotify or Google podcasts.
We're now in the middle of winter and true to form, winter illnesses are surging. The chief, though by no means only, culprit is COVID-19; and like other COVID-19 spikes, it's having a major impact on workplaces.
In this environment, businesses must make tough decisions about how to operate sustainably while ensuring staff, clients and customers are kept safe.
Marissa Alley, CPA Australia's Executive General Manager People and Culture, drops in to discuss how businesses and employees can navigate this difficult environment.
Listen now.
Host: Dr Jane Rennie, CPA Australia's General Manager Media and Content, Marketing and Communications
Guest: Marissa Alley, CPA Australia's Executive General Manager People and Culture
Subscribe to With Interest
Follow With Interest on your favourite player and listen to the latest podcast episodes
Listen and Subscribe