2022 Federal Election – CPA Australia's analysis
2022 Federal Election – CPA Australia's analysis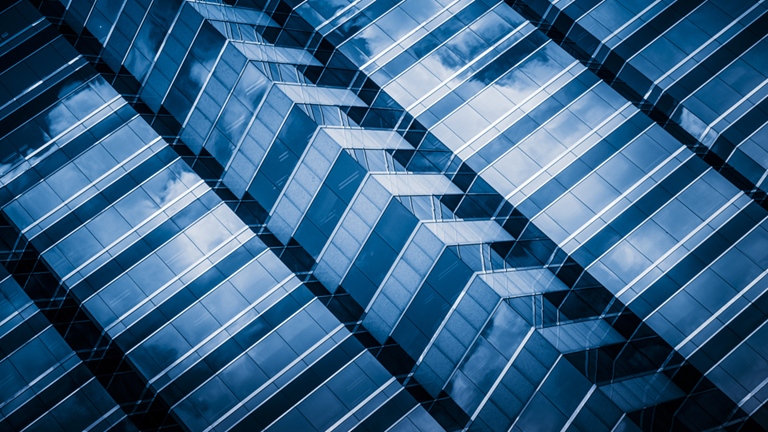 Intro:
Welcome to CPA Australia's With Interest podcast. Bringing you this week's need-to-know information for businesses and accounting professionals.

Dr Jane Rennie:
Welcome to CPA Australia's With Interest podcast. I'm Dr. Jane Rennie, General Manager Media and Content at CPA Australia. It's Monday the 23rd of May, two days after the federal election, which delivered Labour to power. Whether that's as a minority government or outright is still unclear. As at the time of recording, 12 lower house seats have yet to be called. Joining me now to discuss the election outcome is Senior Manager Business Policy at CPA Australia, Gavan Ord. Gavan, I'm sure you'll agree it's been a fascinating 48 hours. I feel like we could yak all day about the election, but I'm not sure our listeners would appreciate a 12-hour podcast. So, how about we do a thumbnail sketch of key outcomes? And then let's talk about what the change of government means from a policy perspective for businesses and the accounting profession. To start with, what do we know about Labor's hold on the House of Representatives?

Gavan Ord:
Well, at the moment, according to the Antony Green in the ABC website, Labour has 72 seats; the Coalition has 52; and other, being the teal independents, have 12, and the Greens have 3. And as you said in your introduction, there's 12 undecided. Now, it's possible that the ALP might get to 77 seats, which gives it a one-seat majority, which is actually the same as what Scott Morrison had in the previous Parliament, in the previous election. So they might get to 77, but time will tell. If they don't get to 77, then they'll obviously have to rely on the Greens to pass supply and pass legislation. But I do think that politically, the new prime minister will not just want to rely on the Greens to pass legislation.

Dr Jane Rennie:
Gavan, can I just clarify. You've said the ALP needs 77 seats. The figure that I keep reading in the paper is 76 seats. Why do you say 77?

Gavan Ord:
Well, if it gets to 76 seats, then you... the government must provide the speaker, so that takes it down to 75 seats. And all the other parties have 75 seats, so you do then have a tied vote in the house. So to form government with the majority, you really do need 77, which you give one up as the speaker. That gives you 76 seats to 74, so you can pass legislation without having to speak to the Greens or the cross-benches.

Dr Jane Rennie:
So that's the House of Representatives, but what's the situation in the Senate? I know they have started that count, but results always take longer to come through for the upper house. Can you tell us what the state of play is there?

Gavan Ord:
Yeah. The Senate's always very interesting because this is actually where particularly ALP governments really have to negotiate hard to get legislation through, because they do very much rely on the Greens and the cross-benches to pass legislation. So at the moment, I think the ALP has 25 seats, Coalition has 30, and the Greens have 12. So at this point in the count, they basically need 39 seats to pass legislation. So at the moment, the ALP will have to rely on the Greens and the cross-benches to pass legislation. So it's not an unusual situation for governments. Most legislation is in fact passed with the support of the opposition, but we'll see how the new opposition will interact with the government over the next few months.

Dr Jane Rennie:
In many respects, the emergence of the teal independents was the story of election night. I'll come back to the issue of to what extent they can actually drive the political agenda, but what's your take on this new force in Australian politics? Do you think they are here to stay?

Gavan Ord:
Well, it's an interesting question and one we don't have an answer for yet, but I do know that historically, it's very difficult to unseat an independent once elected because they can focus virtually all their efforts on their electorate, whereas party members must tow the party line. But the question is whether this teal wave will be extending in further elections, and I can see a situation where people will try to push for teal independents and other vulnerable seats, but it will depend on the issues of the day and it will depend on whether acceptable climate change legislation can be passed in this Parliament. And it also really does depend on how the parties, the major parties, respond, particularly the Liberals. But I also know that we are talking about this teal wave, but that's sort of forgetting Brisbane, where it was actually a green wave. So the Greens in Brisbane picked up two, possibly three seats. So, they didn't go to teal independents, they went green.

Dr Jane Rennie:
Gavan, just to throw my two cents' worth in, I think it's inevitable there will be more teal independents at future federal elections. I'd also hazard a guess that we'll see them in future state and territory elections, if not local government politics too. But turning back to election outcomes, so some 17,228,900 Australians were enrolled to vote in this election, including, lest we forget that we are still in the clutches of a global pandemic, some 74,255 COVID-affected people. That was the number that's listed on the AEC website as telephone voting. And those voters have delivered Australia our 47th parliament and 31st prime minister. One often quoted fact has been that this is only the fourth time Labour has won from opposition, but in fact the election yielded a feast of interesting facts. What are some that stood out to you?

Gavan Ord:
Well, I think some that stood out to me was the number of postal ballots, which is obviously tied to COVID. There was a record number of postal ballots for this election. Pre-poll voting continues to rise, and that will continue to change how parties deliver policies because more people are voting a week or two before the election. And it wasn't a traditional contest between two parties. Like you said before, the rise of the teal independents and the Greens means in many seats it was sometimes a three-way contest or a two-way contest, so not necessarily between other two parties. There's been a lot of discussion that women voters, particularly professional women, swung heavily against the government. And obviously, that will be dissected over the coming weeks and months.

Dr Jane Rennie:
Gavan, just to interrupt on that point because I think it's a fascinating point about women voters, and there has been a lot of commentary that they played a pivotal role in the election outcome. Now, some 50% of CPA Australia members are women. Isn't this precisely the demographic that we're talking about here, who have played that key role in determining the outcome?

Gavan Ord:
Definitely determining the outcome in many seats. And my observation from the election campaign is that both major parties spent a lot of time in factories, in construction sites, so in non, dare I say, non-professional environments. And in that sense, they're not engaging with professionals, and those environments are usually very male-dominated. So, not engaging with women. So I think the parties, both major parties, really do need to look at where they run their campaigns. And you never see a politician walk through an accountant's office, even though there's 2 to 300,000 accountants in Australia. So they really do need to broaden their appeal, not just being out there at a construction site or at an infrastructure project with a hard hat and a high-vis vest.

Dr Jane Rennie:
And just on that point of where the parties do focus their campaigns, you had some very interesting observations about what happened in urban areas of our capital cities.

Gavan Ord:
Yeah. So according to the Electoral Commission, there are 80 urban seats in Australia and the Coalition has won 10 of those seats with 3 possible. So of the 80 urban seats in Australia, the Coalition has only won 13. So, this is something that the Coalition has to really look at.

Dr Jane Rennie:
They've essentially been removed from the major capital cities, haven't they? And I think even though, again, coming back to CPA Australia's membership, we have many members in rural and regional areas, but the majority are based in capital cities. So I guess that, the voting outcomes, is that likely to be reflected among our members too?

Gavan Ord:
I mean, it's possible. Our membership is very diverse; professionals of many backgrounds and many levels of many different views, so it's very possible that it could be reflected in our members with how they voted but we don't collect that information ourselves.

Dr Jane Rennie:
Now, I have been interrupting you numerous times. I'll bring you back. You were running us through some fascinating facts and had some more observations about the Greens.

Gavan Ord:
Yeah. So the Greens are likely to pick up two, probably three seats, so they go from one seat in the House of Reps to four. And they're also likely to pick up three seats in the Senate, so they go from 9, I think, 9 representatives, to 12. So, this is not just a teal wave. The Greens have really capitalised at this election as well. Some other observations I have is that there's been eight changes of government since World War II. Up until this election, each of those changes have been basically in a landslide. This election is the first change of government where the opposition has won in not a landslide. So they will probably win by the barest of margins but not in a landslide. So, that's very interesting to me. There's a lot been made of that the ALP have only attracted a third of the primary vote to win the election. We'll see how important that is over time. But I will make a final observation; that we're all prone to jumping to conclusions on why the results went this way or that. Let's park that to one side and concentrate on what the new government will bring to the table, noting that its election commitments were not that significant, at least in our view.

Dr Jane Rennie:
Gavan, during the election campaign, I thought it was interesting a couple of key announcements on economic issues; the RBA raised interest rates. And Gavan, for 10 points, what did the RBA raise interest rates to?

Gavan Ord:
0.35%.

Dr Jane Rennie:
Well done.

Gavan Ord:
I was waiting for that. I was going to say Google it yourself, but no. I knew the answer.

Dr Jane Rennie:
Now, this isn't unprecedented; it did happen during the 2007 election campaign, but it is rare. Another announcement a couple of days out from the election was that the unemployment rate decreased slightly to 3.9% for April. The last time it was this low was in August, 1974. For 10 points, another 10 points, who was the government of the day back then?

Gavan Ord:
Well, first of all, I was in nappies at the time. So I was around at the time, and I also note that 1974 was a Richmond premiership year. But the prime minister was Gough Whitlam, so.

Dr Jane Rennie:
Gavan, even in nappies it wouldn't surprise me that you... if you had've known and had've been following politics right back then. And the wage price index was also released on Wednesday and showed that despite wages going up 2.4%, real wages in fact decreased because inflation rose 5.1%. To what extent do you think factors like this influenced voters?

Gavan Ord:
Well, first of all, you combine those three issues; inflation, the wage price index, interest rates, and even unemployment, and it all contributes to the cost of living. So it's difficult to be definitive on which of these factors influence how every Australian voted, and I'm sure journalists and parties will make those assumptions. But as a casual observer, I think the focus that each major party put on cost of living pressures indicates how important these were. Obviously, these major parties run focus groups. They would've picked this up as a major issue. So I think it was a very important issue for many people, but it's not the only issue. Obviously, climate change, gender equality, integrity in government, the economy, and national security are also important issues. But the importance of those issues will vary from person to person and from location to location.

Dr Jane Rennie:
You've just run through a range of policy issues. From the perspective of business and the accounting profession though, I felt that the election campaign didn't yield many major policy announcements from either party. There were still a few of interest for the profession, though. You've already mentioned climate change. This has clearly been a pivotal issue this election. Certainly, it's an issue that's very important to the accounting profession, and we hear it often from CPA Australia members. So, can you give us a thumbnail sketch of Labor's climate policy?

Gavan Ord:
And just going back to your question about how important it is to accountants, so we did run a large-scale discussion with members on what priorities are important to them just before the election. 150 members dialled into this think tank, and climate change was very much important to many of those members who dialled into that think tank. But going to the ALP's policies, it's interesting to note that they didn't show climate change as a separate tab on their website. You had to open up other policy tabs to find their climate change policy. In particular, most of their climate change policies was under a heading called Powering Australia. So putting that aside, I think the important policy announcements from the government is that they will commit to reducing Australia's emissions by 43% by 2030. They're going to have an electric car discount, and that includes exempting electric vehicles under the luxury car tax threshold from fringe benefits tax. So obviously, something our members will be interested in. There's money to invest in so-called green metals of steel and aluminium, and money to reduce methane gas from agriculture. There's also support to improve energy efficiency for existing industries, and also to make the Public Service net zero at 2030. I think just one more thing that's important to our members is the new governor's also committed to provide greater transparency on climate risk disclosures by large business. So, we'll see what that means for our members.

Dr Jane Rennie:
And so, climate change was obviously a high priority for the Greens and the teal candidates. To what extent can the teals and the Greens influence Labour to up the ante on its existing climate commitments?

Gavan Ord:
I think the government will focus on delivering its election commitments first, but I do think they might go beyond that a little bit, but I do think they'll very much be focused on delivering the election commitments. But we might see some changes. We might see a few more aggressive policies. Well, I can't say aggressive but more climate friendly policies, but I think that the government will say, "Our first priority is delivering the election commitments."

Dr Jane Rennie:
Housing affordability was another issue I think that mattered to voters. Ahead of the election, the Coalition announced its Super Home Buyer scheme and Labour announced a Help to Buy policy, both aimed at getting more people into houses. CPA Australia cautioned against pursuing demand-side policies to solve the issue of housing affordability. We also cautioned against accessing superannuation for purposes other than retirement, such as the purchase of a house. What can you tell me about Labor's housing policy, and why we believe the new government should proceed with care?

Gavan Ord:
So just on this housing policy called Help to Buy policy, so it in essence is, the government will take an equity share in the first home, up to 40% for a new purchase. Sorry. A new home, or 30% for existing home. There are price caps. That'll depend on location. It's open to only 10,000 people a year, and people will be eligible if their income is below $90,000, or as a couple, of below $120,000. I think one of the things that it will deliver is that it will avoid new home buyers or first home buyers having to pay lenders mortgage insurance. But now going to your question, our concern is that, like the Coalition's policy, this is a demand-side policy. It's actually trying to help improve demand. All our listeners would've done economics and you'd look at your demand and supply curves. If you increase demand through artificial support, what does it do? It pushes up price. So really for us, governments, both state and federal, need to look more at the supply side of the housing equation and less on stoking demand through these sort of policies.

Dr Jane Rennie:
Gavan, I thought it was significant that Prime Minister Anthony Albanese said in his victory speech, "We can protect universal superannuation." So, would you agree that we're unlikely to see any legislative incursions into the super saving scheme during this term of government?

Gavan Ord:
Yeah, I think we're very unlikely to see super being used for housing. I think that's not going to happen. We might see other reforms to super, but I doubt that we'll see super being used to pursue other policy objectives like housing affordability.

Dr Jane Rennie:
Unsurprisingly, there was nothing said by either major party on tax reform. Realistically, can we expect anything groundbreaking in the area of tax reform over the term of this government?

Gavan Ord:
Well, yes, we wish the answer here was yes, but that seems very unrealistic given the makeup of the Parliament. So we keep our fingers crossed on this issue, but we just can't see much happening in this space for some time.

Dr Jane Rennie:
Well, I feel like tax reform is something that potentially the teals might get behind. To what extent could they drive a significant tax reform agenda?

Gavan Ord:
Look, to be direct here, I can't see the teal independents driving tax reform. They can encourage the government to look at it, but tax reform is driven by the government of the day. And we've also got to be conscious that the independents are just that; they're not a collective group like a party. They are a group of individuals with very different views, so they will, the 12 teal independents will come at this with very different views to each other, let alone the government. And many of the independents would also remember what happened to the Australian Democrats. If you recall back in 1998, Meg Lees and the Australian Democrats cut a deal to support the GST. They were decimated after that. So the teal independents would also be worried about their political future if they were to support the GST. And it should also not be forgotten, as you mentioned in your previous question, that the tax reform was not part of the ALP's election commitments. So it remains unlikely in the immediate future, in our view.

Dr Jane Rennie:
Two other issues I'd like to touch on briefly are calls for a federal integrity commission, and also gender equality, which we again heard from the independents on. On the federal integrity commission, which is something that CPA Australia has been calling for, what do you expect Labour will do here?

Gavan Ord:
Labour has said that they will legislate this before the end of the year, so I expect to see this move quite quickly. It obviously will take some time for such an integrity commission to be established. And we're not sure what it would look like because we haven't seen the details of what this integrity commission will look like, but I think it's very important for public trust in government that such a commission be established.

Dr Jane Rennie:
And on gender equality, I think it's absolutely terrific to see so many well-qualified professional women elected to Parliament, but I would make the point that there's a long way to go until the makeup of the Parliament fully reflects the diversity of the Australian community. Anthony Albanese has said that he plans to make equal opportunity for women a national, economic and social priority. So, I expect this issue will be much more front of mind on the national agenda. Would you agree with that assessment?

Gavan Ord:
Yeah, so I very much agree. And there was a lot of talk about this during the speeches, well, the speech by now the new prime minister. And it might start off with things like access to childcare; approved access to childcare is one way to achieve that. But just on your comment about the diversity of the Parliament, the Australian Parliament needs to be more diverse. It needs to reflect the nation. It needs to have a greater share of people of different cultural backgrounds, different levels of ability, and the genders. So I think we still have a long way to go, but look, we're getting there. But in terms of what the government could do, if we could look at what they could do, which we haven't really spoken about, we do already have gender equality reporting for companies I think with a turnover of over $100 million. So, that's gender pay gap reporting. We might see an expansion of that, so we might see some activity around gender equality reporting.

Dr Jane Rennie:
Ahead of the election, Labour said they'd hand down another budget this year if they formed government. To what extent is this actually a practical statement? To what extent could there be a new budget?

Gavan Ord:
Yeah, I've been thinking about this for a little bit. Just concerns me that it then does create a level of uncertainty within the community and with the government, particularly because the ALP didn't have a lot of policies they brought into the election. So we're just not certain where they'll go on many things, but it will probably take more of the shape of a traditional mini budget than a full-blown budget. But I'd just caution the government to stick to what they've announced and not create uncertainties in the community.

Dr Jane Rennie:
It sounds very much like a "watch this space" brief. Talk of debt levels flared in the dying days of the election campaign when Labor's costings document was released, and in brief, Labour costed its election commitments at $18.9 billion, along with $11.5 billion in cuts to government spending and new revenue measures to cover some of that spending. What is CPA Australia's view on Australia's current debt levels and the prospect of these increasing?

Gavan Ord:
Well, at this point in time, we're not that concerned with Australia's net debt position, as it remains low by international standards and under control. However, at some point in the near future we're going to need to see some level of budget consolidation. We're going to need to see the government take a more prudent approach to spending, to bring down the pace of growth in the debt and then to reduce it. But I have to say, the government's made the right comments around the best way to reduce debt is to grow the economy, so I think that should remain the focus. But I think that we have to soon turn to a more conservative budget approach.

Dr Jane Rennie:
Now, at any point in time, CPA Australia is working on a wide-ranging set of policy and advocacy priorities. Now that the election has been run and won, what are the top say three or four priorities that we want to see from a new government to build a more prosperous Australia?

Gavan Ord:
Well, as you know, Jane, we've actually got quite a list of issues but I'll try to limit it to our top three or four. I think skilled labour, access to skilled labour is a very important issue for our members in the economy, so I would like to see this government looking at short and long-term measures to improve access to skilled labour. I think building business capability, and I'm not just talking about skills but I'm talking about management and digital capability. I think that should be an area of focus with the government. And the third one I think it needs to be around its sustainability agenda, its climate changing agenda and implementing that, and working with the accounting profession to ensure that what is implemented actually achieves the objectives that it seeks to achieve in the most efficient way.

Dr Jane Rennie:
And you've just mentioned the government working with the accounting profession. Now that we have had a change of government, does anything really change from the perspective of what CPA Australia does as an organisation and how we work with the government?

Gavan Ord:
Well, not really. It doesn't really change. We always work with the government of the day on issues that are important to our members. So, it doesn't really matter to us who's the government. But on a more pragmatic, practical level, we will have to build relationships with the new people in government. But we do already do have relationships with the ALP and that's evidenced by the podcast, Jane, you did with Andrew Leigh that was organised through our contacts with the ALP. So we do already have those relationships, but we do need to expand them so that we can have a constructive relationship with this new government.

Dr Jane Rennie:
Well, that's all we've got time for today. If you've got a question about any of the topics we've discussed, any of CPA Australia's broader policy and advocacy work, or you'd like to suggest a topic for With Interest, please email [email protected]. From all of us here at CPA Australia, thanks for listening.

Outro:
Thank you for listening to this week's episode of With Interest. So you don't miss an episode, please subscribe to the CPA Australia podcast on Apple Podcasts, Spotify or Google Podcasts.
This podcast episode discusses CPA Australia's analysis of the 2022 Federal Election and what members can expect from the new government.
Listen now.
Host: Dr Jane Rennie, CPA Australia's General Manager Media and Content, Marketing and Communications
Guest: Gavan Ord, Senior Manager Business and Investment Policy, CPA Australia