What you need to know about ISSB's new reporting standards
What you need to know about ISSB's new reporting standards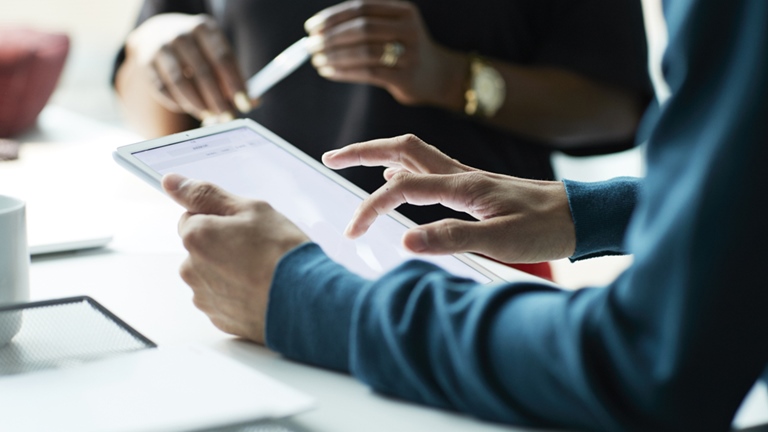 Garreth Hanley:
This is With Interest, a business, finance, and accounting news podcast brought to you by CPA Australia.

Patrick Viljoen:
Welcome to CPA Australia's With Interest podcast, bringing you need-to-know information for business and accounting professionals. I'm Patrick Viljoen, senior manager, ESG policy at CPA Australia.

Ram Subramanian:
And I'm Ram Subramanian, senior manager, reporting and audit policy at CPA Australia.

Patrick Viljoen:
Today, we're joined by Terence Jeyaretnam, Asia Pacific climate change and sustainability service leader at EY to talk about IFRS S1 and S2 and what these reporting changes mean for businesses and finance and accounting professionals. On the 26th of June 2023, the International Sustainability Standards Board issued two new and wide-ranging reporting standards, IFRS S1, dealing with general requirements for disclosure of sustainability-related financial information and IFRS S2, which deals specifically with climate-related financial disclosures. Welcome to With Interest, Terence.

Terence Jeyaretnam:
Thank you for having me.

Patrick Viljoen:
Now, given IFRS S1 and S2 and what we see happening within the marketplace, I think it's pretty much given that we are moving at quite some speed to get organisations on board and prepared. With that in mind, I think there might be a lot of fear in the market of being overwhelmed by the requirements that we see coming out. Maybe if you could take us through what organisations need to get right at a bare minimum, so those key things that we need to get embedded and set us up for success.

Terence Jeyaretnam:
Yeah. That's a good question, Patrick, in terms of being overwhelmed. I think the starting point would be that voluntary sustainable reporting started about 25 years ago in Australia. I think I worked on my first one back in 1996 with The Body Shop Australia and therefore, sustainable reporting and the infrastructure around sustainable reporting and some of the voluntary standards have been there and there's good supporting infrastructure. So I think that's a good starting point. There's lots of people that you can learn from and there's lots of help that's around. But if I break it down, your question, into two answers, one is I think there's a different set of things that the high, mature organisations in sustainable reporting need to focus on. So if you've got a high-level of maturity, you might need to go into governance adjustments. You might need to go in through a materiality review. You might have done them before, but just in the context of a IFRS S1, doing a gap analysis against what the standards, and starting to think about assurance if you haven't had assurance. You may also need to get into a quantitative climate risk work tying into financial disclosure as well as some scope 3, which is relatively early. But if you're a lower-level maturity, you haven't done sustainable reporting before, you might start with a deep materiality analysis to work out your material issues using IFRS S1 and do a gap analysis and at a minimum, start to set up the governance and risk aspects of the two standards before going into strategy and metrics and reporting.

Patrick Viljoen:
So maybe just on that, because we're talking about quite a bunch of things in here, so larger corporates, smaller corporates, all that kind of stuff. The considerations are going to be different depending on who we are looking at. Now, if we look at what treasury is consulting on at the moment in terms of their rollout, they're pinning in against Chapter 2M companies and also those that are already captured by or having to report under the NGER (The National Greenhouse and Energy Reporting) Act. Then also we are aware that treasury is following a phased approach. So initially for the larger corporates, but over duration, retirement's going to move quite quickly over the next several years to also catch smaller entities as part of that net. That poses us with a bit of a problem because the capacity is not the same at the larger end of town as it would be for those lower down the chain. So what are those implications that you can see for smaller entities in their reporting? Then also maybe just to talk about the different kind of skills and capacities that organisations can think of and how they can navigate those kind of changes and reporting requirements.

Terence Jeyaretnam:
Again, going back to where this has evolved from, Patrick, organisations usually had a siloed sustainability team sitting there doing everything from strategy to reporting and looking after assurance and maybe doing some internal education and so on. That's got to change. So I think the more mature into the market needs to go through a review of their ESG structure and to make sure that the right people and the right teams, for example, the data and assurance component and the reporting will probably move to finance teams. You're going to have to have sustainability experts who understand climate data and so on embedded within that team and not sitting outside and building the capacity. At the lower end of town, there isn't a lot of capacity. They haven't had sustainability managers. They've typically, if they've had to do it for B2B purposes or B2C purposes, they've had one part of the function look after it with some external help and the market doesn't have the capacity to help all of the organisations. So I think we will run into a capacity problem. I think there's a real opportunity for educational tools, software and so on to assist in this process in order to help the smaller end of town. Maybe AI could be helpful, but at this point, the market doesn't have the capacity to support the extent of proliferation of sustainable reporting and disclosure that's going to come through.

Patrick Viljoen:
In terms of the reporting stuff that we're talking about, if we talk to the International Accounting Standards Board, we hear a lot about connectivity, but their view on connectivity is how the sustainability disclosures that we are doing on the one side needs to segue back into what we are reporting within the financial statements. So that's usually when we talk about connectivity. If we look at sustainability standards in isolation or the kind of things that we see coming through the pipeline, whether that's modern slavery or First Nation reconciliation or environmental considerations, there's a level of connectivity between those aspects as well. I think what we're trying to probably get to is how organisations can better integrate all their considerations. Do you have any advice in terms of how organisations can start thinking about not environment social governance in isolation, but get more of a holistic joined up approach?

Terence Jeyaretnam:
I think the solution, Patrick, is in the TCFD and now in the IFRS standards, which is to start thinking about the four components of governance, strategy, risk management, and metrics and targets, and each issue being taught through that way where for governance, you might have one approach across all the issues. For risk, you might use the organisational enterprise risk management framework that's already being used to do the risk assessment and the management. So that's, I think, the holistic approach to look at. I agree with you that I think connectivity, especially if we are releasing topic-based standards one after another, it is going to lack connectivity. You're going to do the climate and then you're going to bounce to nature. What you should bear in mind is to go back to your climate assessment when you start to look at nature and biodiversity to ensure that the learnings from the climate process has been integrated and also those aspects of governance, risk management strategy and metrics and targets are also aligned in the way you think about nature. Water is a huge part of nature. Water's a huge part of climate as an example and it's very connected.

Patrick Viljoen:
That brings us back to conversations about things like just transitions and that kind of stuff. I think probably the important part is also not to view IFRS S2 in isolation because it builds on IFRS S1. What you were talking about the content pillar, so governance, strategy, decision-making, risk management, and targets and metrics, if you view it from that perspective, it does provide you with a bit of guidelines as to how you can view most other sustainability topics. So that's quite a good approach, I think.

Terence Jeyaretnam:
I think S1 does give you materiality and a number of general features that allow you to look at the connectivity of the information and the materiality definition is aligned to the financial materiality. If we can take through the same thinking when you're thinking about the different aspects of sustainability, hopefully they all start to align and then you can ping back to financial impacts and investor-led impacts.

Jacqueline Blondell:
If you're enjoying this podcast, you should check out our in-depth business and finance show, INTHEBLACK. Search for INTHEBLACK on your favourite podcast app today. And now, back to With Interest.

Patrick Viljoen:
I also think in terms of how we can stack what we already have, but the ISSB is consulting about human rights at the moment, but if we can think about reconciliation action plans, modern slavery statements, all these things that are already existing within the Australian environment, how could all of that potentially be stacked up to comply to human rights coming in from the ISSB? So the work's already being done, just how do you fit all these things together?

Terence Jeyaretnam:
Correct. It goes back to our point about being overwhelmed. I think you could be at one level, be overwhelmed, but you could be more overwhelmed if you're starting in a country which hasn't got this infrastructure.

Patrick Viljoen:
Ram, I might just chuck it over to you in terms of some of the assurance perspectives.

Ram Subramanian:
Thanks, Patrick. Terence, the treasury consultation, it's anticipating an early implementation of assurance or climate-related disclosures effectively from the first year itself, which is '24-'25. Once again, circling back to this point that you've already mentioned about skills and capabilities, do you think that we have these skills and capabilities in Australia to match treasury's aspirations?

Terence Jeyaretnam:
I don't believe so. I think the accounting firms need to go through a build-out phase in terms of building out the ability to be able to assure this information. I do think that the support's going to have to come from core audit functions and accounting firms in order to meet the demand. But from a preparer side, again, a number of organisations participating in this process would not have gone through any assurance at all. There's got to be quite a lot of education done through organisations such as yours in order to build up the preparer's ability to be able to respond to the assurance requirements.

Ram Subramanian:
With well-established financial audits, it's often said that there's an expectation gap, a gap between what the market expects that the auditor does and what the auditor actually does and what their responsibilities are. Do you see a similar expectation gap with the work that the assurance practitioner is going to undertake as part of this sustainability assurance regime and what the market expects from them?

Terence Jeyaretnam:
Yeah. It's a really good question. I think in a heightened environment of greenwashing, it is very important that the stakeholders understand what assurance is being given. There is a international sustainable assurance, stand-alone sustainable assurance standard that's being prepared, ISSA 5000. As a member of the Auditing and Assurance Standards Board, we are providing input into the process. That standard does have a requirement at this draught stage that in an engagement acceptance context requires you to consider broader sustainability issues and ensure that material issues are being reported in the subject matter that you've been asked to provide assurance over. I hope that's going to provide a gap between the expectation and the actual, but to date, using ISAE 3000, I think a lot of people assume that the whole of the report is being assured, whereas I think in actuality, what happens is might be three to eight metrics that are getting assurance.

Ram Subramanian:
I expect there's also educational role here for various stakeholder groups, including CPA Australia to inform the market as to what the assurance practitioners are doing in this space.

Terence Jeyaretnam:
Absolutely, and for investors to start to take that approach that you have to start looking at the assurance statement first and then come back to the report. Find out what's being assured and then come back and read the report.

Ram Subramanian:
So apart from the breadth of reporting that is coming very soon, so this is not just about who has to report, but what also has to be reported, there's also very rapid progression from limited to reasonable assurance in a relatively short space of time. Do you think that both assurers and those who rely on the climate reporting, so the investors and other stakeholders, would they actually appreciate what the difference is between limited and reasonable assurance?

Terence Jeyaretnam:
I don't believe the market does. The market to date has vastly been a limited assurance market. The one positive, at least from an EY point of view and I should mention that there's a lot of resources on the EY website, I'd refer to the Sustainability Disclosure Hub in particular, but from an EY point of view, I'd say we'd been doing almost reasonable assurance to give a limited assurance opinion because of the newness of the information and the issues that are relatively found in sustainability information in terms of accuracy and systems and processes and timeliness and all those aspects. I think that's the one positive is that there has been a lot of work done to provide limited assurance and the leap might not be too much for the assurance providers, but from assurance preparers point of view for assurance, you wouldn't know the difference and the amount of control testing, for example, that you might need to do as part of reasonable assurance. There's going to be some education needed.

Ram Subramanian:
Thanks, Terence. I'll pass back to you, Patrick.

Patrick Viljoen:
This is something that we're all very passionate about, but we'll need to wrap it up. For our members, we do have a range of resources available that will be linked to this particular podcast as well. If you want to get across whether that's the basics or more detailed information about IFRS S1 and S2. You've been listening to With Interest, a CPA Australia podcast. If you've enjoyed this episode, help others discover With Interest by leaving us a review and also sharing this episode with colleagues, clients, or anyone else interested in the latest finance business and accounting news. Find out more about our other podcasts at CPA Australia. Check the show notes for this episode. We hope you can join us again for another episode of With Interest.

Garreth Hanley:
You've been listening to With Interest, a CPA Australia podcast. If you've enjoyed this episode, help others discover With Interest by leaving us a review and sharing this episode with colleagues, clients, or anyone else interested in the latest finance, business, and accounting news. To find out more about our other podcasts and CPA Australia, check the show notes for this episode. We hope you can join us again for another episode of With Interest.
The ISSB's new reporting standards IFRS S1 and S2 are set to have a wide-ranging impact. If you're a business, finance or accounting professional, these expert insights on the two new reporting changes will come in handy.
Tune in now to so you can better understand how these reporting changes might impact your business.
Hosts: Patrick Viljoen, Senior Manager ESG policy, CPA Australia and Ram Subramanian, Senior Manager, Reporting Policy, CPA Australia
Guest: Terence Jeyaretnam, Partner and APAC Leader of Ernst & Young Climate Change and Sustainability team based in Melbourne
For more information on today's topic, CPA Australia has insights on sustainability reporting – IFRS S1 and S2 and the implications for Australian entities and their boards.
Additionally, in the light of climate-related risks becoming a major area of focus for organisations today, CPA Australia has a climate risk and audit of financial statements overview guide.
CPA Australia publishes three podcasts, providing commentary and thought leadership across business, finance, and accounting:
Search for them in your podcast platform.
You can email the podcast team at [email protected]