What the Quality of Advice Review means for you
What the Quality of Advice Review means for you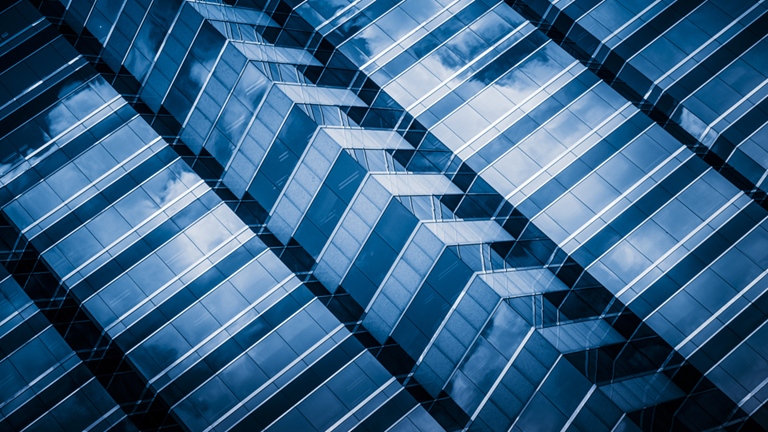 Speaker 1:
This is With Interest, a business, finance, and accounting news podcast, brought to you by CPA Australia.

Jennifer Duke:
Hello and welcome to With Interest. I'm Jennifer Duke, External Affairs Lead at CPA Australia. Like millions of other Australians, you most likely care a lot about your future. You want it to be productive, happy, and financially secure. Getting good advice is absolutely critical. It's a good thing then that there has recently been a review to try and fix issues stopping millions of Australians from accessing advice, called the Quality of Advice Review. A final report was handed to government before Christmas and made public on February the 8th. It spans over 250 pages. It has 22 overall recommendations, many with significant detail. CPA Australia made a submission to their review and today I am joined by two of the policy experts who worked on that submission. Keddie Waller is Head of Public Practise and SME, and Michael Davison is Senior Manager, Advocacy, and Retirement Policy. Welcome to With Interest, Keddie and Michael. So to start with, can you give us a bit of a brief overview about how this review came about?

Michael Davison:
Thanks, Jen. One of many recommendations from the Banking Royal Commission, and there were many the previous government committed to and the then opposition committed to supporting as well, was a review of the effectiveness of the measures to improve the quality of financial advice. However, under the previous government, the purpose of the review was expanded to consider how the regulatory framework could better enable the provision of high quality, accessible, and affordable advice for all Australians. An independent review of Michelle Levy was appointed the year before to lead the review and supported by Treasury. Michelle consulted widely, actively engaged with the industry, and delivered her report just before Christmas.

Jennifer Duke:
So the report canvases a number of issues. Can you outline some of the key ones that were identified?

Michael Davison:
The big issue really, and members will know this, is really about the regulatory complexity and burden being faced by financial advisors. This has a direct impact on the cost to provide advice to the advisors and therefore accessibility and affordability for consumers. This is not a new issue. In 2019, CPSJ commissioned the Regulatory Burden Report which demonstrated the negative impact, complex regulatory frameworks on providing accessible and affordable financial advice. Since then, the sector has experienced further extensive reforms and as a result we've seen a significant decline in the number of financial advisors. In the past five years, more than 10,000 advisors left the sector, leaving us less than 16,000 financial advisors, with very few new entrants coming into the sector. Comparing that, we have a population in Australia of 26 million people so we've got many, many people for quite a few advisors and the report highlights these concerns around supply. If we're going to meet the advice needs of Australians, we need to think differently around who and how advice is provided. Refreshingly, having said all that, the report and Michelle Levy has taken a very much consumer-centric focus, what advice do consumers want and need as opposed to, again, focusing on what advisors need to make their jobs easier.

Jennifer Duke:
So clearly, regulatory burden is one of the significant issues preventing people from accessing advice and advisors from doing their job. So why has it been so difficult to achieve progress in this area?

Michael Davison:
There's a few reasons. Like I said, the previous government committed to implementing the bulk of the recommendations from the Royal Commission and there are already many reforms in progress to deliver the professional educational standards to be a financial advisor. Unfortunately, this was somewhat delayed by the government having to refocus its efforts in responding to the pandemic. There's also been many challenges for so many different stakeholders in the sector. Unfortunately, there is no unified view on what the regulatory framework should be to ensure consumers can access affordable quality financial advice with the right protection mechanisms in place. This makes it challenging for government to identify and pursue what it sees as the right regulatory reforms to address this issue.

Jennifer Duke:
The objective of the regulatory framework is to better enable the provision of high quality, accessible, affordable financial advice to Australians. Shouldn't that objective be how we determine what are the right regulatory reforms?

Michael Davison:
Absolutely, and the challenge really is agree on what are the right consumer protections. There's been some strong criticism of the recommendations from the review, or in the report, especially around who can provide financial advice and how that advice should be provided. But by the same token, these critics of the recommendations haven't provided any real alternative solutions on how the current advice gap can be addressed and, importantly, not just in retirement but really at every life stage of the consumer. For now, we have less than 10% of consumers currently accessing financial advice and that number is dropping. Research shows the advice gap is growing, especially for younger people. It also shows consumers want and expect to receive advice from a wide range of providers. We clearly need to think differently to address these shortcomings so I would seriously question how lobbying to retain the status quo, which is what is happening, is in the best interest of consumers.

Jennifer Duke:
So there has been this ongoing tension about the potential impacts changes might have on consumers. Some critics have said it will open the door for cheap and shoddy advice so are these claims that the changes will water down protections actually accurate, and can we talk about what good advice actually looks like?

Keddie Waller:
So Jen, the short answer is no. I would question how anyone who reads the report end-to-end, the reasoning in how the recommendations should be implemented together would actually come to that conclusion, and comments like that will just lead to another Royal Commission not only fundamentally ignore the broad range of current and proposed consumer protection mechanisms to improve consumer access to financial advice. As detailed in the report, they're really honestly unhelpful in having a conversation about how we could help more people get the advice they need. The report clearly sets out a business case for change and we agree. It's time for the regulatory regime to be fundamentally reformed to ensure the advice needs of Australians are finally met. We need to really stop this concept of perfect advice getting in the way of consumers accessing the good advice they need.

Jennifer Duke:
So Keddie, it's clear the current situation isn't working for consumers. What are the most important changes we need to help protect people and ensure they can access the financial advice they need and want?

Keddie Waller:
So I think a key thing that we need to remember when reading this report is that the proposed recommendations are designed to work as a package. So combined, the recommendations would help to simplify elements of the current regulatory framework that don't actually add to the consumer protection or better outcomes, but they do create barriers or contribute to the cost of providing advice. We need to address the ways to improve the supply of advice that Michael spoke about before and also ensure consumer protections are in place and they're adequate and appropriate. The recommendations really focus on and centre on the consumer, not the financial advisor, bank or Superfund and, as we said earlier, this is really refreshing and something that is important to ensure we've got the right reforms moving forward.

Jennifer Duke:
Absolutely, and one of the big barriers to advice is a lack of trust at the moment. In fact, the review quotes CPA Australia Research directly on page 49, noting 17% of consumers say a lack of trust prevents them from seeking help with their finances. So how can we improve trust?

Keddie Waller:
So it's really not surprising that this continues to be an issue. The financial planning sector is still very young when you compare it to other professions and events like the Banking Royal Commission certainly exposed horrible practises that would raise trust tissues with the most of us. However, consumers who seek financial advice are rewarded. Our report, which was called the Value of Advice, found that in consumers who sought professional advice over 80% of them benefited from improved financial security and nearly 50% benefited from improved mental health. So if we really want consumers to have better financial outcomes we need to promote the benefits of seeking professional advice. We need to have positive conversations how we can continue to improve outcomes for consumers and not chase headlines that are just intended to create fear and mistrust.

Speaker 4:
If you're enjoying this podcast, you should check out our in-depth business and finance show, In the Black. Search for In the Black on your favourite podcast app today. And now, back to With Interest.

Jennifer Duke:
So the report covers the need to increase the number of advisors and the variety of sources of advice. It even points to research that shows consumers want advice from a range of providers. However, it doesn't support or recommend an exemption for accountants to provide advice. Is this a good outcome?

Keddie Waller:
So the report, importantly, clearly states that accountants play an important role in assisting their clients with their financial advice needs and they are a trusted source of advice to their clients. However, we don't support an exemption for accountants or, in fact, we don't support an exemption for any advice provider. But what we do support is reform to the current education requirements to become a financial advisor. The current one size fits all approach is a considerable barrier, especially to our existing professional accountants running their own business who would like to provide financial planning advice to their clients and who are really well-placed to do so. We also need changes to current AFS licencing model. The licencing framework we have today and much of the legislative obligations designed to support it were actually put in place when large institutions dominated the advice sector. Today, the majority of AFS licensees have only between one to five advisors so we need reform that encourages and supports professional accountants, other like-minded professionals, and new entrants to the sector to provide financial planning advice that is actually being demanded by the community. We know the government is considering the current education standards and we would strongly encourage them to amend the current one size fits all pathway. In addition, CPA Australia will also continue to advocate for broader reforms to address these barriers to entry so we can encourage more people into the financial planning sector, including, importantly, professional accountants.

Jennifer Duke:
So I want to take a moment to talk about what we need the government to do here and what the solutions are to these problems. CPA Australia is one of several members of a joint association's working group on the issue. How is the working group and CPA Australia working with the government from this point onwards?

Michael Davison:
Look, I won't hide from the fact that getting 13 groups together to agree on one thing is quite a challenge but we have successfully got together this working group. Consists of 13 associations. We represent approximately 90% of the financial planning sector and the working group, importantly, supports the report and the need for change. The group has said we look forward to collaboratively working with the government and other stakeholders to deliver real reform that will ensure Australians can finally access the quality and affordable advice they need. The government has indicated that they will consult, which is great, but at this stage we don't have any clear timeframes. We will be advocating for the government to be bold in their reform agenda so we achieve meaningful change.

Jennifer Duke:
It certainly is quite an effort to get all those associations together and if we do this podcast again in five years after all that work and we're still talking about the state of advice in financial planning, what do you want to be able to say was achieved in this period?

Michael Davison:
That's a really good question. The bottom line has to be consumers can access the financial advice they need from who they want in a form that is meaningful to them, but for that to really be achieved we need reform way beyond what's recommended in the report. As a good example, consumers' advice needs likely include debt, savings, investment to super, how to best structure their finances, credit, and particularly, there's other factors, if they're small business owners. Unfortunately, the current regulatory framework requires the consumer to see a mortgage broker, financial advisor, possibly a tax agent, depending on the circumstances. They're all covered by different regulatory frameworks, different licences, different registrations, and at costs many professional advisors can't bear. More importantly, they can't pass them to their clients, they're not even covering their costs. It's good to remember, consumers aren't interested in having to traipse around different advisors. They just want to see one advisor, get the advice they need and they trust. So we need a regulatory framework that combines these different advice areas into one regime. It allows the professional advisors to pick the areas of advice they need to be registered or licenced for based on their qualifications and experience that meets the needs of their clients. Refreshingly, the report does touch on this. For example, Ms. Levy has recommended credit be absorbed into the financial planning licencing regime, but it does not go far enough.

Jennifer Duke:
I think that's a very good point. Keddie, what is your message to government right now?

Keddie Waller:
So I think following on for the comments that Michael just made around a consumer-centric approach, what we need is to put the financial needs of consumers first. Advice benefits everyone at every stage of their life and no one should be denied that benefit. We encourage the government to be brave. You've got plenty of support for meaningful reform that focuses on the needs of the consumer and, most importantly, please don't delay. The advice gap is growing and it's growing fast so we need change now.

Jennifer Duke:
Thank you so much Keddie and Michael, that's all we've got time for today. Please see our show notes for links to our valued advice report, CPA Australia Submissions Through Review and our recent media release responding to the review. With Interest is a weekly podcast. If you like what you've heard today, why not subscribe to With Interest on your favourite podcast app. By subscribing, you'll receive notifications when a new episode becomes available. From all of us here at CPA Australia, thanks for listening.

Speaker 1:
You've been listening to With Interest, a CPA Australia Podcast. If you've enjoyed this episode, help others discover With Interest by leaving us a review and sharing this episode with colleagues, clients, or anyone else interested in the latest finance, business, and accounting news. To find out more about our other podcasts and CPA Australia, check the show notes for this episode. We hope you can join us again for another episode of With Interest.
Retirement and financial wellbeing depends on ensuring all Australians can access appropriate, high-quality financial advice. Right?
However, aspects of this sector haven't worked as well as they could. Instead, consumers and advisers are grappling with high costs, a lack of trust and excessive documentation.
For these reasons, there has been a review (Michelle Levy's Quality of Advice Review, otherwise known as the QAR).
The aim of the review is to improve the accessibility and affordability of quality financial advice. The recommendations were made public in February 2023.
To dive into the QAR are two CPA Australia experts who made submissions and worked closely with government and industry to help find some practical solutions.
Want to learn more? Listen right now.
Host: Jennifer Duke, External Affairs Lead at CPA Australia
Guest: Keddie Waller, Head of Public Practice and SME at CPA Australia, and Michael Davison, Senior Manager, Advocacy and Retirement Policy at CPA Australia
You can also have a look at CPA Australia's Quality of Advice Review – Proposals for Reform.
And read the media release explaining why the Joint Associations Working Group welcomes the release of the final report of the Quality of Advice Review.
For further information, CPA Australia has produced a Value of Advice research report which has some excellent insights.
CPA Australia publishes three podcasts, providing commentary and thought leadership across business, finance, and accounting:
Search for them in your podcast platform.
You can email the podcast team at [email protected]
For more insights, CPA Australia has made a submission to the ATO on electronic distribution platform reporting.
And the ATO has useful information on the sharing economy reporting regime.