Key audit inspection findings for 2019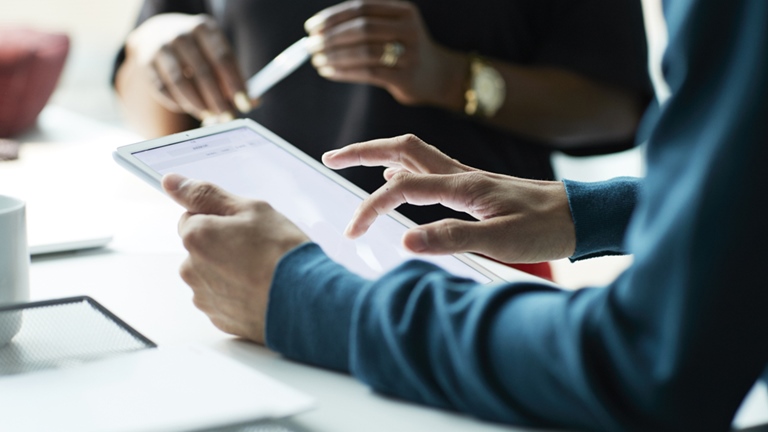 Claire Grayston:
Hello, and welcome to the CPA Australia podcast, your weekly source for accounting education career and leadership discussion.

Welcome to the CPA Australia podcast on the Australian securities and investment commissions audit inspection report for the year ended 30 June, 2019. I'm Claire Grayston CPA Australia is policy advisor on audit and assurance. And with me is Doug Niven, ASIC's senior executive leader for financial reporting and audit to explain ASIC's key audit inspection findings. Welcome Doug.

Doug Niven:
Thank you, Claire.

Claire Grayston:
So firstly, perhaps Doug, you could outline the audit inspections conducted by ASIC over that year to 30 June and what your overall findings were.

Doug Niven:
Definitely. And a little bit statistical as a starting point. But as you know, we do review audit files of tending towards the larger firms, but particularly focusing on listening to these other public interest entities on a practise basis. And in the 12 months we looked at 58 audit files and within those audit files 205 key audit areas. And in our view in 26% of cases, the auditor's did not obtain reasonable assurance that the financial port was free of material misstatement that compares to 24% in our previous report for the 18 months to 30 June, 2018.

So it's not so much that the percentage has gone up slightly. It's really more that the percentage is still too high and more needs to be done to get that percentage down and improve the quality of audits and the consistency of audit execution. We've been conducting new inspections, quite a number of years now. The level of findings has remained fairly stable over time. There's been a few ups and downs, but ultimately the level is too high.

Certainly the larger firms have done a lot of work with action plans and so forth to try and address this. But it's becoming clear that while the action plans continue to be important, there's more that needs to be done. And we'll probably talk about some of the initiatives that ASIC has this year as well.

Claire Grayston:
Why don't we step straight into that Doug? In fact, we'd really like to hear what those initiatives are, how you think you can drive down those findings to get them to a level where you were asset feel comfortable. What does as it want to do to reduce those?

Doug Niven:
Okay. And just as a lead into that, just remind everyone the primary responsibility for water quality is with the audit firms. And we also believe that the role of audit committees and directors in supporting audit quality is very important. We've got an information sheet on that and we may well talk about that a little bit later as well.

In terms of the ASIC initiatives and some of this ties in with initiatives across regulated populations and to some extent flowing from the Financial Services, Royal Commission, but obviously there is been a particular focus on audit and partly because of the continuing level of inspection findings.

Now it is certainly true that our... Even with 205 audit areas, we select on a risk basis. And so we're not suggesting that you can extrapolate numbers to the total population. But as I said before, you've got a consistent level of findings.

And so one of the things up the top of the list is our why not litigate approach. And so litigate is probably not exactly the term you'd use in the audit context, but what we are looking at is our approach to enforcement. So the inspection programme continues to be important in terms of education and issues to improve or to quality with the firms, but also from a whole of ASIC, point of view, whenever we look at a matter, we now ask the question, "Why not litigate?" Now that's not litigate first or always litigate, but just to ask the question, is that the best outcome?

Now, as a regulator, we have a range of regulatory tools which go from education through things like information sheets, surveillance inspections, through to enforcement. And part of it is saying, well, we need to apply our minds to whether particular cases that we look at where that of inspections are coming from other sources in relation auditors warrant enforcement action. We have always taken enforcement action with the most serious cases, but it's asking the question every time, "Is this something that we should be looking?" At now that could be through a range of measures that we have, it could be referral to the company orders, disciplinary board in terms of suspension or the registration itself, or it could be other measures as well. So that's one on the list.

Claire Grayston:
So that's really ASIC taking a tougher line on areas where you see all the quality is really fallen well short.

Doug Niven:
That's right. And it's a case that enforcement get some message through much more strongly in terms of to the whole population. Here's an example of something that needs to be addressed. You've got that in the case of the CADB, the CADB looking at it and I'm coming out with their views on the matter as well. So you'll probably be aware of post Financial Services Royal Commission. We also do now have an office of enforcement it's been set up and funding for that as well.

So yes, that's not to say we're going to be taking every manner from inspections through to enforcement, but certainly we'll be looking at it very carefully as to what matters should be taken through and could expect. There will be more cases for inspections and other sources because we do pick up what it matters from a financial point surveillance or complaints and other intelligence, a whole range of different scores.

Claire Grayston:
Now, you've outlined a number of other initiatives here in your report. Do you want to talk us through some of those?

Doug Niven:
Yep. So one of the other ones is a review that we're conducting well, firstly at the six largest firms... When I say firms networks in some cases, but at least in one case, and that review is focusing on culture, talent, governance, conflicts of interest and accountability.

So we will be looking at all of those areas. In fact, we've already commenced the reviews and obviously we'll be reporting on them separately from the report. That's just come out. But that is quite important because what we're saying is, yes, it's good for the firms to have the action plans. They have particular focuses on these areas, but we should be also having a look at those again and looking at them carefully and seeing where we think the firms can do better in these areas. And that does involve quite detailed reviews in some of the areas of painting information, not just about policies, procedures, strategy, documents, and plans. And how often the CEO gives strong messages around audit quality. It's getting into an areas like conflicts and accountability, the remuneration structure, the profitability are there conflicts, how profitable is audit, cross subsidisation is audit a loss leader. And I suspect we've already heard messages about it being profitable and not a loss leader by the way.

But having a little bit of all those questions about what actually drives partners, managers, and staff in terms of how they act every day, whether it's the leadership messages at the top, the culture, accountability, conflicts of interest, but also making sure you've got good talent within a affirm and that they're incentivized in the right ways.

So that's part one, but there's a second part to it as well, which is we also have a corporate governance task force, and that has been looking at corporate governance in the context of companies themselves.

We in our financial reporting audit team will be working with them to have a look at some of particularly findings that came from the financial reporting surveillance, which led to material changes in financial reporting, then going back and seeing, well, what are the governance structures in terms of root cause analysis at both the company and the audit firm prospectively going forward, but also looking at the processes at the time that these particular matters occurred.

And again, looking at it proactively, how can we add to the processes there of the firms and also some of the major corporates and what sorts of messages can we give for the community as a whole as to how there can be improvements in these areas.

Claire Grayston:
Yeah, so really linking back those financial report, misstatements back to the audit to see, and to the governance of the entity, to see how those can be prevented in the future.

Doug Niven:
That's right. How you can have better processes, governance, everything else that will... And will depend upon we'll do our own root cause analysis. We'll obviously look at what the company might've done and also the audit firm, but we'll be interested in making our own assessment of what we think the root causes were that led to those particular findings and outcomes. So that's going to be quite an important process as well and we envisage that we'll take a little bit of time to work through, but we will report it to separately or perhaps in our next inspection report that due June, 2020 around that. So it's quite an important initiative.

There are some others, would you like me to briefly go through some of them?

Claire Grayston:
Yeah Doug, do you want to explain those, those other initiatives as well? That would be helpful.

Doug Niven:
So, one of them is reflected in this report, which is around transparency of individual findings for the largest four audit firms. That's something we've been looking at for the commission as a whole, for all regulated populations. It's not unique to the audit firms, but something we flagged at the start of this year, or in fact to the firms back in November, December.

Last year, that we were looking at publishing prospectively, the individual findings for the larger firms. We've actually done that in this report. And transparency is a way of also getting people again to refocus on getting those findings down and addressing them. So as well as being obviously transparent to the market, so they understand what's going on. And there are different views upon transparency, but it seems clear that there's going to be increasing transparency in all sorts of areas over time. And this is an important part of it. And to a large extent, it's consistent with the process of being taken with some other regulators in the audit space overseas as well.

Claire Grayston:
And do you see those that transparency around the individual firm findings for the big four firms? Do you see extending that in the future to other firms or why is to focus on the big four rather than the broader population?

Doug Niven:
Consider other forms of transparency over time. In terms of the four, they audit 95% of listed companies by market capitalization, so they're obviously important to a market in that regard. It's also the case with our inspection programme. We look at larger numbers of farmers and key audit areas at those firms, it flows from the share of the market that they're actually auditing then we do with other firms. So even when you get to the fifth and sixth firms, we're looking at a smaller number of files and key audit areas. And of course it decreases as you go through the market.

Now that means that while I said before, because it's risk based and number of key audits we're looking at, you can't extrapolate the numbers to the whole population. It obviously becomes more problematic to do that as you go to a smaller number of in key audit areas, you can have more volatility in inspection results simply because of the number of areas you're looking at.

Claire Grayston:
Year on year, it may not be fair if I can put it that way, that the comparison year on year for certain firms, given the files that you're focusing on.

Doug Niven:
It's am interesting question about fairness because it was not statistically valid, if I can use those terms, it doesn't mean the results unimportant as well. So a lot of the things we would do and other regulators and even accounting bodies would do aren't statistically valid. We talking about enforcement actions before they probably not statistically valid, but they're still very important in terms of lessons to market the areas, to focus on what others can learn from those particular cases.

So it's not entirely about... I wouldn't characterise it as a fairness question, but it is something that will evolve over time in terms of what is your appropriate level of transparency in these areas? And it may well be next year we say, well, this was enough. It might be that we're looking at other things.

Doug Niven:
So if I can illustrate it this way after we flagged to the firms that we were considering publishing the percentages were in fact, one firm actually published a percentage from the June 18 period, the 18 months, and the other firms followed.

So in fact, the firms have already published the percentages before we put out this report, which covers a '19 and '18 numbers as well. And similarly, we render individual reports to those firms with more detail on what the findings are. And it's already the case that one of the firms has published that report in fall with their transparency report for 30 June '19. That's actually the '18 report that they've published. And it will probably evolve by the time people listen to this podcast, it might be more disclosure by other firms as well, but one of the other firms gave the findings, but perhaps didn't give the full report, but gave what the findings were. So in a sense, the firms themselves and moving to greater transparency in the market, in any of it.

Claire Grayston:
Yeah. So voluntarily providing them information. So I know that another one of your initiatives is publishing a separate report on, on the audit quality measures. And, and I've flagged for listeners that we have another podcast with Doug, which you can listen to in January. So look out for that episode, which focus on, on that audit quality measures report.

Claire Grayston:
If we could go on to your proposal to consult on reporting findings. So for particular companies to the company's audit committee, perhaps you can give us a bit of insight into that initiative that you're proposing for next year.

Doug Niven:
So we do flag that initiative in this report we also did include in our submission to the parlimentary joint committee in some inquiry in the regulation of auditing in Australia. The idea behind that is we already have the ability to communicate findings from reviewing audit files, to directors or to committees' management of companies. We have an existing regulatory guide says when we will use that. And it is more on exception basis. You have multiple findings, a firm has an already reported them to the audit committee... A range of criteria.

I won't go through them all at the moment and looking at it again, we'll consult on whether in fact we should move that to reporting all of the findings directly ourselves to the audit committees. We at the moment flags the audit committees, we're looking at the files of an audit firm, and that enables the audit committee to ask questions of the firm. Well, what were ASIC's findings and follow it through with what has the firm done to address those findings if there findings. Of course there are cases where we don't have findings.

And this will really say, well, where are we communicating things directly? We'll know how that's communicated. It's still possible for the firm, obviously to indirect with the audit committee around what they're doing on addressing those findings and you know, their views about the severity of those findings as well. But we think it's important to consult on that. And we haven't formed a view as to whether we would routine the report, but we're getting increasing feedback hat, that may, will be a good thing to do.

Claire Grayston:
I see. So Doug, you're finding that audit firms are not always sharing that information with the audit committees?

Doug Niven:
So at the moment, the largest six firms would say that they do report all of our findings to audit committees. And I'm not suggesting we don't have that in any way at all, but we don't see the form in which they actually report those. And it is potentially valuable. I'm not trying to preempt what the outcome will be with this consultation process, but valuable to have the direct communication and dialogue with the audit committee. So that's really the idea behind consulting on this. So beyond the largest six firms, I couldn't tell you whether there is routine reporting by the firms to the audit committees.

Claire Grayston:
Yes. Thank you. So, Doug, you mentioned earlier that you were now going to follow through with the financial report misstatements to look at the root cause and whether there was some root causes in audit that needed to be addressed and in the company as well. So I just wanted to understand whether you think it would be beneficial for ASIC, from the other point of view, to have time to look through the key audit areas that you've, there is not reasonable assurance obtained by the auditor to follow that through, to determine whether there is that in fact, a material misstatement as the adult result in the financial report. I realise that's a whole... Another large piece of work, but is that something that ASIC could consider doing?

Doug Niven:
Okay, so you're right. Like everyone, we have limited resources. And so even with this governance review, we're starting with one financial reporting matter for each of the big four. And obviously you're corresponding companies and we're corresponding and dealing with each of those parties in terms of inspection findings. There are cases where we do follow them up where we have particular concerns about the financial reporting, but not in all cases.

Now it certainly the case where we have findings and the severity can vary, but they're are cases where the order has an obtained regional or showing it to the financial port is free of material misstatement. So as a starting point, we would actually expect the firms to follow through and complete the audit work that they should have done in the first place, the difficult judgement areas, whatever it may be. And one of the things that we have sought as well is power to actually compel auditors to remediate. And we've mentioned that in our submission to the parliamentary joint committee was in the financial reporting council's disciplinary report and did receive government support as well. So we think that's important because other major regulators in the audit space do have that ability.

Now it doesn't mean you would use it often. Of course, the firms should actually go ahead and do the remediation themselves. But you're right, we would also ideally like to follow through matters with companies. And it's a balancing act as to who does what and which cases we would actually follow through.

As I say, like everyone we've got limited resources. And if I can recount an interesting question that was asked of me, it was in a group with Chatham house rules, as bad as financial putting surveillance programme. And it was from a CFO of a listed company who said to me having just been through a financial point of surveillance, "So how many hundreds of staff do you actually have working on the financial reporting surveillance programme?" And I said, well, actually, we've got 30 people covering financial reporting and audit for the whole of Australia.

Now, as you gathered, we're very focused and very efficient in what we do and look at the key areas and so forth. And you always need to balance up how much you can do and what you do with the resources. And clearly we're having a big impact in those, but that's not to say that we don't have other resources in new enforcement area and so forth. But it gives you a bit of an idea and Parliamentary Joint Committee submission. We did a bit of a comparison with other regulators in terms of resourcing. So perhaps I'll leave that as a sort of an open question at others. Yeah.

Claire Grayston:
Yeah. Thank you. So let's dive into the detailed findings then. What were your key areas of concern coming out of the inspections?

Doug Niven:
Okay. As in previous periods, if you look at the actual audit areas, it's still around valuation of assets, impairment of nonfinancial assets in particular, and also revenue recognition. And when I say revenue recognition, not just because of the new accounting standard, it also goes to the fundamentals of the audit of revenue itself, substandard procedures, and detail as well.

So those areas do continue. Underlying that, obviously we're still focused on the questions around audit evidence, professional scepticism, use of experts and the like, but it certainly is your point worthwhile having a look at the inspection report. We are quite detailed in terms of each of the areas, the types of underlying findings that we have. There's a section report that goes for all of those. And that is both for the firms that have been inspected, but also for firms that haven't been inspected, they can learn from those areas and question themselves are those areas where we need to improve as well?

Claire Grayston:
Yeah. So firms listeners need to delve down if they want to see that detail in the report. So you mentioned before about ASIC's initiatives in relation to audit quality and how you really want to shift those... Bring those findings down. Now you mentioned in the report that you don't really see the firms action plans working in that they're not bringing those statistics down. And so what do you see as the key initiatives that firms should be looking at to really improve audit quality?

Doug Niven:
Okay. So firstly, we still do believe the actual plans of the firms are important and that they need to continue to look at initiatives to improve audit quality, whether it's in culture, those other areas, I mentioned talent, accountability, and so forth. And certainly we have seen initiatives that have had an effect in improving audit quality in particular areas, such as specialists, focus groups, risk panels, people who are up-skilled on areas such as impairment, substandard procedures, and so on more partner time on engagements and at the right times engagements as well can be quite important. Project management to make sure you're dealing with deadline pressures at work is being done and appropriately early stage, obviously supervision and review. There's a whole range of things that firms have done.

So we think it's important that the firms rethink the action plans continue to work with the initiatives that are important, but think about what other issues they might have. Do they need more real time reviews of audits or whatever it may be. But what we're saying is, clearly despite efforts by firms in those issues, and we think they're important, it still hasn't been enough to move the level of findings that we're getting from the audience spectrum programme.

Claire Grayston:
So Doug, I note that ACIC have also revised info two to four on ASIC audit inspection and that explains your approach to conducting your inspections. Perhaps you can explain whether where the ethics approach has changed in the expectations. And we'll certainly attach that info 224 to show notes for this podcast.

Doug Niven:
And, and certainly true. We're always looking at ways to improve the inspection process. And so there are things that do change over time, such as we spread the file reviews for the largest firms over time, rather than doing concentrating inspections, which means that firms find out the findings earlier, they're much more timely reviews. So there are things that we have changed over time. Fundamentally how we measure based on key audit areas, that's the same, but we also did take the opportunity with this information sheet to describe further our internal processes for review of findings and processes we go through with the firms to understand their perspectives on the findings that we've raised, whether there's something, we've missed something else we're on the far or whatever it may be.

So there is quite an extensive process of quality reviews and escalation of matters and so forth that we describe in the report as well as an external panel that looks at sort of more challenging findings from each inspection period on an anonymized basis. So that's probably worthwhile looking at in terms of the process, but certainly we describe what we're doing in terms of how we measure what goes into the findings percentages and so forth. So probably something that's a little bit technical in a sense and probably more interest to some than others, but still, I think it's important that we're transparent about the process that we're going to take.

Claire Grayston:
And speaking about transparency, your inspection report for 2019 really comes across as trying to be really transparent, including I see a lot of information, a lot more information than perhaps has been in the past around your findings. So yeah, I would commend listeners to look in, look at the report and read the findings. And especially those firms that haven't been inspected because they won't to perceive detail findings on their files, but they can benefit from these areas that you're particularly as you're seeing consistent areas coming up concerning, in inspections.

Claire Grayston:
So thank you very much, Doug, for talking to us today. And I just recommend, again, that listeners look out for the second podcast that we have with Doug on ASIC's report on audit quality measures and we'll release that podcast in early 2020. So thank you again, Doug.

Doug Niven:
Thanks Claire.

Claire Grayston:
Thanks for listening to the CPA Australia podcast. For more information on today's episode, please visit the show notes at www.PAaustralia.com.edu\podcast. Never miss an episode by subscribing to our podcast on Apple podcasts, Spotify, or Stitcher.
ASIC's audit inspection report found an increase in negative findings. In response, ASIC is commencing new initiatives aimed at improving audit quality.
Doug Niven, Senior Executive leader for Financial Reporting and Audit at ASIC, explains the basis of those findings and what ASIC's new key initiatives involve.
Niven also outlines why the report now provides greater transparency by including individual results for the Big 4 firms.
Host: Claire Grayston FCPA, Policy Adviser, Audit and Assurance, CPA Australia
Guest: Doug Niven, Senior Executive Leader, Financial Reporting and Audit, ASIC
Show notes
Subscribe to With Interest
Follow With Interest on your favourite player and listen to the latest podcast episodes
Listen and Subscribe