David Murray FCPA on financial advice and leadership
David Murray FCPA on financial advice and leadership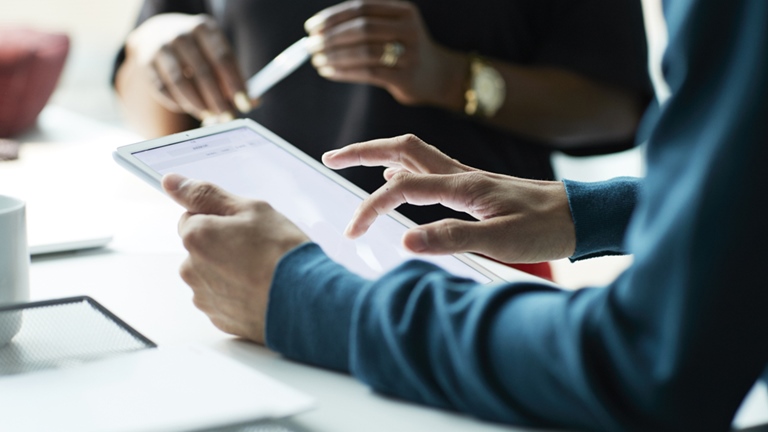 Announcer:
Hello and welcome to the CPA Australia Podcast, your weekly source for accounting, education, career and leadership discussion.

Peter Wilson:
Hello. Today we'll be talking with David Murray, who's the chair of AMP. David has had a distinguished career in financial services as the chief executive of the Commonwealth Bank, the chair of the Future Fund and also as the head of the Commonwealth Financial System Inquiry in 2014. My name is Peter Wilson. I'm the president and chair of CPA Australia and I'm very pleased to be asking David some questions about his time with the CPA organisation and his current perspectives on us as well as the challenges that leaders face during a major period of transformation and indeed the impact of those developments on the financial advice industry, which is so important to the professional members of CPA Australia.

Peter Wilson:
David, it's great to welcome you to this CPA podcast on leadership. Furthermore, and on behalf of all of the CPA Australia, I can say we're very pleased that you've accepted our invitation to rejoin this organisation as a fellow CPA member, following your decision to resign a few years ago. Our record show that you joined CPA in 1977, became a CPA in 1984 and then advanced to fellow CPA 10 years later. David, what is being a CPA professional member meant for your career?

David Murray:
Well, Peter, initially I studied finance and accounting so that I could get out of banking. I thought I needed a second string to my bow and I actually became interested at that time in practising as an accountant. And then that's what led me down this particular path. I made sure that what I studied at university would qualify me full practise. But my career then went on a different way and I became entrenched as a corporate member and as I advanced in the banking industry, the CPA membership had done two things for me.

David Murray:
It taught me the importance of qualifications and how you acquire them and then the standards that you have to live up to as a professional. Sometimes that calls me to question why, perhaps even in the banking industry, didn't we do something similar, which I pursued when I was at Commonwealth Banking following the Bankers Institute and then being prepared to work with the CPA on coming to their congresses and doing various things over the years. So I was sort of a bit remote but always ready to help out.

Peter Wilson:
In that light, what was some of the aspects to the relationship you had with the organisation that was CPA and its members during your career?

David Murray:
Well, as I said, most of it was corporate, but I followed what was going on in particular, the discussions at the time about whether there should be two professions, or one took a great interest in that. The other relationships I've had with individual members and I've learned a lot about the nature of their work and just how diligent they have to be to provide great service to their clients.

Peter Wilson:
Yes. And in recent times you've chosen to become chairman of AMP at a period of major transformation for that company. What were the reasons behind your decision to accept that challenge?

David Murray:
Well, I'd agreed to take on the inquiry into the financial system in 2014 for the government. And at that time, in the period following the financial crisis, it was abundantly clear in terms of policy frameworks and a good oversight of the whole system that it really only holds together on the confidence that people generally have in it. The consequences of the Royal Commission and the breach of trust that it exposed made me respond to an invitation to talk to AMP a little differently. I thought maybe if I could help in any way restore trust in one of the major institutions, and everybody else was doing the same thing, that the industry could get out of the position that had transpired after the Royal Commission.

Peter Wilson:
The journey so far, how's that gone?

David Murray:
Well, it's sort of a matter of public record now. We had to act very quickly to reinvent the board on the back of a very difficult IGM. We then had to find a new chief executive. With a chief executive, we had to do two things at once. We had to follow through on all of the regulatory outcomes from the Royal Commission, which is still very intense work. We had to put a new strategy in place and we had to follow through on the work we started before the new CEO on the separation of the life company, which turned out to be a very complex transaction and then more recently to reset the organisation with the capital rising, renegotiated sale of the life business and a whole heap of things at once, which was a very difficult time for the board. But I think it should be clear we're peddling pretty fast behind the scenes.

Peter Wilson:
Many of the challenge you faced may well have been expected, but since you've taken up the role, are there's some major unexpected challenges that you've had to deal with that stick out on your mind?

David Murray:
Well, there are, but I think the observation is that in any organisation where things have not been going as they should, the starting expectation would be that they'll get worse before they get better. So it's important that we focus on getting a good board in place, getting a good chief executive in place, getting a good team in place, resetting things such as the purpose of the organisation which flows through to the culture, setting good example in the board and leadership and working our way through it in that way. I think it's a mistake to say that we're going to transform quicker than anybody else or don't you worry about that sort of approach to dealing with investors in the market and with clients. So, we've taken a realistic approach to what has to be done.

Peter Wilson:
Great. And looking at the industry more widely, both for AMP and also for professional members of CPA, the current debate about financial advice in Australia has been very important. What's your view on that debate about where financial advice goes and where do you see that settling?

David Murray:
Well, in line with our purpose here at AMP, we see the most serious issue in financial advice as it's affordability for Australian clients. We noticed when there was a major change in other jurisdictions, that advice progressively became less affordable for people. Australians, through their government, have written down some rules which we infer to mean that any Australian getting financial advice needs to be advised in a professional and licenced way. The flip side of that is that Australians think financial advice is terribly important, but it's also necessary. An outcome which restricts availability of advice to a lot of people is not a good outcome and AMP is going to keep fighting for that as we go through the post Royal Commission legislation outcomes. Not withstanding that, it's very clear that at some time after FOFA, after the Financial System Inquiry and after the Royal Commission in particular, there was going to be structural change in that industry.

Peter Wilson:
Yes.

David Murray:
And that is always difficult.

Peter Wilson:
You touched on some of the challenges you faced at the beginning of your time as chair of AMP in terms of getting a board in place, getting a new CEO and expecting that things would get tough. What are some of the other general lessons that you would expect in a period of systemic transformation that others listening that face leadership challenges in their own organisation should bear in mind about the journey they may face?

David Murray:
Well, I think Peter the best way to come at this is to have a clear understanding of leadership. In my view, leadership is about the organisation of work to turn intention into reality. So, if we take the moving parts, first, the leader has to have an intention. A transformation, or even normal work, cannot be done well unless that intention is clear and achievable. So wishy-washy statements and page and a half mission statements and these things will not get it done. There has to be intention. If it's to be turned into reality, there must be a way of testing whether it was turned into reality. It's got to be measurable, so that creates clarity.

David Murray:
But the first words, the organisation of work, it's very important to ask the simple question, why do we come to work? What is it? What is our purpose? Why do we come to work? Do we come to work to be safe with one another or do we come to work to achieve our purpose for our clients? But of course we do it in a safe way. There are very different ways of expressing things. So that clarity has to be set up in the organisation. And then the organisation has to have important elements, not the corporate flag or the corporate song or the videos from the chief executive, but clarity of roles, clarity of authority and most importantly for engagement of a workforce; for all of our employees, the tools to do their job.

David Murray:
If people living in a tough period can get through that clearly. Perhaps it's a long answer, but perhaps I could explain one of the more interesting experiences. In the Future Fund, the government set out the clearest possible objective, which was to achieve a rate of return over the medium to long term of inflation in about 5%. Now that's as clear as it gets. That was terribly important to us in getting our job done. But not only that, I was interacting with 26 sovereign wealth funds around the world when we designed what we call the Santiago Principles for sovereign wealth funds.

David Murray:
And the consistent feedback I got from most of the others was that they love the simplicity and clarity of our objective. The reason for that is it didn't get anybody in any trouble. If there was a government inquiry about, what's our Future Fund doing or what's our government fund doing, it was very hard to politicise it because the objective was so clear. So that clarity from the top and a good leadership is the key to it, I think.

Peter Wilson:
In that context, one of the most important issues in the framework for leadership in business is the corporate governance system and we know there's been a lot of discussions and indeed some new expectations set for corporate governance in Australia. What are the top of mind principles you have for a good corporate governance system and how do you see some of the community expectations on that at prison?

David Murray:
Well, firstly a bit of a side issue, but I thought the Royal Commissioner made quite a contribution to this debate when he teased out the difference between the interests of the shareholders at a point in time and the company over time. I thought that was valuable. But generally on governance, it's going to finish up like everything else. It's really going to be determined... the quality of the outcome is going to be determined by the quality of the people. On a board, I think there have to be people since the board's role is to be separate from but have oversight of the management. Otherwise there's no accountability.

Peter Wilson:
Yes.

David Murray:
Then it's very difficult for a board to exercise oversight of a chief executive if they haven't worked at the level of complexity of work of that chief executive in their own careers. So, two things I look for. Have we got people on a board who have been themselves CEOs at an appropriate level of complexity. And secondly, since we're not in politics, we're not even a professional body like CPA, we're in business. The better we are at business the better our clients are going to be. So we want people on a board who understand business, who have a business background. A lot of the other issues that are around sometimes tend to get too much spotlight and tend to get in the way of those very simple basic requirements that we've got to look out for.

Peter Wilson:
So, are there are any specific issues there in terms of proposed or modern corporate or financial regulations, philosophies or approaches that you single out for perhaps to be put to one side or for a more reasoned approach to be taken?

David Murray:
Well, I was fortunate because I was brought up in the financial system under the pre-Campbell days. And then it's very hard for people to appreciate today, but the Campbell inquiry almost completely deregulated the financial system. And so, I got to understand the difference living in one and living in another, and the difference is fundamental. A good way of explaining that is the problems of corporate financing that contributed to the depth of the crash or the mini crash in 1990. They occurred some decade and a half after Campbell.

David Murray:
My reflection on that was that the regulated system, which actually caused the industry to be catalysed, created the laziest possible management you can imagine. And so, it took an awful long time for various institutions to actually figure out themselves how to compete more effectively, not necessarily more profitably, more effectively for the community, for the regulator, for their customers, for the economy, without being told a set of rules to operate by the day. I think that's the flip side of micro regulation, that you take away dynamic management.

Peter Wilson:
Yeah. Are you concerned that we might be slipping back towards re-regulation, by default or explicitly?

David Murray:
I think you'd have to, if you're a ponder, you would say it's more likely at the moment because most OACD countries like Australia at the moment have had as a feature more popular style of government. That's a consequence of the media and social media and other things of today. But you would think that would lead to more regulatory oversight, more intervention, more micromanagement, but history tells us that's not necessarily the best way. I think one good example of this was the consequences of the responsible lending law, which led to a set of rules in the regulator that effectively micro manage the way that a loan application is created.

David Murray:
For old time bankers like me, we sort of knew that this doesn't necessarily get the best outcome. But when the federal court judge ruled in Westpac's favour in that case, I can tell you, as a former lending banker, that that judgement was just full of wisdom. And yet for some reason it seems important that that be appealed. I think the judge's wisdom could have been left alone and we get on with making sure there is credit available in the economy because lending bankers are not the professors of this country or the leading lawyers or law makers. But if they think they can be, having watched the Royal Commission, they can be criminally charged for getting a loan application wrong, I don't think it's the best way to incentivize an industry.

Peter Wilson:
No, indeed. You'd be aware CPA Australia has gone through its own period of crisis and trauma and transformation over the last two or three years. How do you see that? Both, yeah, over the time you weren't a member and today?

David Murray:
Well, one. From my experience, when you first see these things you get pretty despondent about it and you get caught up in an emotion that says, how on earth is this ever going to get fixed? What you don't see is some of the work behind the scenes that's getting done by people to get it fixed. And so, for me, once I saw some of the reporting on what was being done, I could see that, well, there's a decent chance this is going to get fixed. And I was, for the reasons I mentioned earlier about my affiliation with CPA, I was really encouraged by that. I don't know a 10th of what you know about it and what has to be done and so on, but it becomes evident at a point in time that people are pretty serious about it. So I was pleased.

Peter Wilson:
Indeed. And as a newly rejoined fellow CPA, what advice do you have for us as to what you'd like us to do over the next three years? What do you think our priority should be?

David Murray:
Well, I think the first, I mean, we're in the moment now past Royal Commission in Australia. It would be to become regarded as a seriously professional organisation. The takes, its standards seriously, its standards of discipline and consequence management, its standards of development, that it participates in the right debates at the right time and adds value, including a solid participation in the operation of accounting standards and how they affect people day to day. So, I think all of those things would contribute to holding the CPA in high regard.

David Murray:
And in relation to accounting standards, I think it's important that certain organisations in the world don't necessarily have a mortgage on those things. I remember having a discussion with a professor about the application of mark-to-market standards in banks. And it wasn't until we had, if I can say, a couple of beers later and we had a discussion about marking things to market, which aren't always in the market, can be a problem and what some of the adverse consequences can be in a bank that he said, "I wish we'd have had this discussion when we were debating the standard."

David Murray:
So, it's important that there are people who stand up and fuel the debate a little bit. And even today, the standard in banks for accounting for bad and doubtful debts is still procyclical. And I, as a banker, I don't understand why you'd regulate a bank to be procyclical. You might be interested that the... when I first started, the accounting standards for banks were not regulated by an accounting standards board, they were regulated by the reserve bank as the bank supervisor. So, we could go back there. The other, I think, where CPA could participate is in the superannuation industry where we actually don't have standards for reporting of superannuation funds to their members.

Peter Wilson:
And we don't.

David Murray:
That would be a great place because, as you know, with accounting standards, if they're clear and they're followed, then there's a market out there in which analysts actually make a living by becoming experts at interpreting the reporting and people pick that up and get guided by it as to whether the performance of their fund is appropriate to them, whether the equities that they want to buy in the market they understand better from the analysis. That form of market response and analysis and people getting rewarded for good work is far more effective than more and more attempts at regulation of things. Yeah, so there's a couple of areas in which I think CPA could come out of the blocks and make a difference, which will be great.

Peter Wilson:
Yeah, they're happy to take those challenges on board, thank you. And thank you very much today, it's been excellent. I'm sure our listeners will be very appreciative of the wisdom you shared with us today, and thank you also for coming back into the membership at CPA. It's much appreciated too.

David Murray:
Well, thank you, Peter. Good luck with the transformation and I'm happy to be around to help out as you need.

Announcer:
Thanks for listening to the CPA Australia Podcast. For more information on today's episode, please visit the show notes at www.cpaaustralia.com.au/podcast. Never miss an episode by subscribing to our podcast on Apple Podcasts, Spotify, or Stitcher.
David Murray AO FCPA, chairman of financial services company AMP, returned to CPA Australia after a three-year absence.
In this exclusive podcast, he sat down with CPA Australia's then-President and Chairman Peter Wilson to talk about the challenges leaders face during major periods of transformation. They also dive into corporate governance, the state of financial advice and what CPA Australia should focus on in the near future.
Listen now.
Host: Peter Wilson AM
Guest: David Murray AO FCPA, Chairman of financial services company AMP
Subscribe to With Interest
Follow With Interest on your favourite player and listen to the latest podcast episodes
Listen and Subscribe