Romance scams: The price of fake love
Romance scams: The price of fake love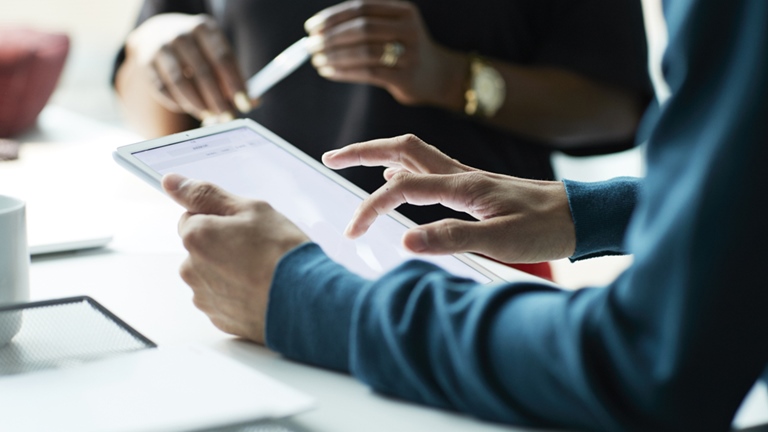 Garreth Hanley:
This is INTHEBLACK, a leadership, strategy and business podcast, brought to you by CPA Australia. Welcome to INTHEBLACK. In this special 'Crime by Numbers' episode Love is in the air, or so it seems.

Romance scammers target victims who have access to money, accountants fit the bill perfectly. What are the tell-tale signs and how do you protect yourself? Here is Jackie Blondell and 'Crime by Numbers'.

Jaqueline Blondell:
According to the Australian Competition & Consumer Commission, or the ACCC, Australians lost 142 million dollars to romance fraud in 2021. But that's not the whole picture, because about a third of romance fraud goes unreported. Delia Rickard spent more than a decade fighting scammers in her role as deputy chair of the ACCC, before she left the role in January 2023. She says victims of romance fraud lose much more than money. She has seen people's whole lives destroyed.

Delia Rickard:
But I think the numbers don't tell the full story because it, it is not just financial devastation for people, it's emotional devastation. It's truly horrendous.

Jaqueline Blondell:
Delia recalls one case reported to the ACCC by a woman who, for privacy reasons, we will call "Georgina". Several years ago, Georgina's children created a social media profile for her so she could keep in touch with family and friends, see the pictures of the grandkids – that sort of thing.

Delia Rickard:
One day she received a friend request from a soldier who was on peacekeeping duties in Afghanistan. She decided that she'd accept it, and we'll call him "Jim" – and they became friends, and he said he was lonely and looking for friends to keep him company whilst he was stuck on duty in the middle of nowhere. Soon after they became friends, she got to know his life story. He had lost his wife to cancer, she'd had a similar experience with her husband.

Jaqueline Blondell:
You probably already suspect where Georgina's and Jim's story is going. Let's pause it here for now and take a closer look at how romance con artists lure their victims, the warning signs to look out for, and how accountants can help their clients, and themselves, avoid the huge price tag of "fake love".

Jaqueline Blondell:
Romance fraud involves taking on a false online identity to gain someone's trust and affection, and then manipulating them, usually for money. Romance scams are on the rise, with more people connecting through social media and online dating platforms than ever before. In fact, Match Group, which owns popular data apps like Tinder and Hinge, this year launched a campaign to help platform users avoid being scammed by a fake love interest. Romance scammers don't just trawl for victims on dating apps. They target sites completely unrelated to looking for love – Scrabble apps like Words with Friends, or professional sites like LinkedIn. That's how an accountant in Thailand was lured into a false romance. In 2019, Chamanun Phetporee, a fifty-year-old CFO working in Bangkok, received a LinkedIn connection request from a handsome US army doctor working in Afghanistan, by the name of Dr Andrew Chang. The pair began a correspondence, exchanging countless messages and, before long, Chamanun thought she had found true love. That's when "Dr Andy" said he planned to transfer an 85 million dollar inheritance from his late father to Thailand, so he could buy a luxury house for him and Chamanun to start their life together. Trouble was, he ran into difficulties transferring the deposit from a Swiss bank account. He also needed to borrow some money from Chamanun to pay for expenses related to transferring his inheritance to Thailand. It was a significant amount, and Chamanun simply didn't have that kind of money on hand, so Dr Andy allegedly convinced her to "borrow" it from her employer. In early 2020, Chamanun was arrested for allegedly stealing 250 million dollars from her employer. This was the biggest romance scam in Thailand's history. As of July 2020, some 22 people had been arrested as part of the scam. Chamanun's story may seem far-fetched but these kinds of scams – albeit on a smaller scale – are more common than you'd think. Dr Cassandra Cross is an associate professor in the School of Justice at Queensland University of Technology. She has been researching fraud victimisation for more than a decade, and she says romance has always been one of the top three fraud categories.

Dr Cassandra Cross:
So, back when I first started researching fraud, romance fraud was a small proportion of overall fraud losses. Whereas fast forward to now, and we are seeing an increase in the ways that offenders are targeting victims with romance fraud. And I think it's just the fact that they've realised it's a very effective way of doing it. We, as humans, we are always I guess looking for connections. Certainly, in my time, I've spoken to a number of victims who have lost in excess of half a million dollars.

Jaqueline Blondell:
Cassandra says romance fraud can be tricky to detect because of the complex and diverse way that offenders lure their victims.

Dr Cassandra Cross:
I think it's just really important to recognise that demographics alone aren't good predictors of romance fraud victimisation. But from the stats that we do have available to us, those aged 45 through to 64 are a very, I guess, 'attractive' demographic. And I guess the reason for that is that in many cases individuals are perhaps exiting a first relationship, a first marriage, and they're then looking for the next phase of life and that can, that can make someone vulnerable and can make a very attractive target for offenders.

Jaqueline Blondell:
The techniques used to lure victims vary, depending on whether the con artist is a woman or a man. I should mention here that women usually report higher financial losses to romance fraud, while men report higher financial losses to investment schemes. But men still fall victim to scams of the heart. In 2023, a woman called Peaches Stergo was arrested in Florida for allegedly swindling 2.8 million dollars from an 87-year-old man she'd reportedly met on an online dating site. Cassandra says techniques used on men and women play into classic gender stereotypes. Men tend to get catfished by a woman supposedly in distress. They build an online relationship over a period of weeks or months, before needing to borrow money urgently to get out of a fix. In the case of Peaches Stergo, she allegedly asked her victim for money to pay legal fees. Female romance fraud victims tend to fall for authoritative identities – fictional adventurers whose work takes them to far flung places, which conveniently makes meeting in person simply impossible. Fraudsters pretend to be the medics doing aid work in Africa, engineers working on remote oil rigs, or peacekeepers posted to war zones, as it was in the case of Georgina's fictitious Jim. Here's Cassandra Cross again.

Dr Cassandra Cross:
So, whether it's military, whether it's professional, I guess the reasons for asking for money are slightly different – not necessarily in terms of rescuing and saving them as such, but about assisting them with different financial ventures.

Jaqueline Blondell:
Delia Rickard says the narrative that fictional military peacekeeper Jim fed to Georgina fits this pattern perfectly.

Delia Rickard:
He said he was being posted to Nigeria, but that his time with the US military was nearly finished, and he sent her pictures and, he looked like the handsomest fellow in his uniform, et cetera. He kept talking about when they would get together and how much he couldn't wait. He also told her that he liked gemstones and wanted to set up a jewellery store when he retired. And he said that this was the best part of being in Nigeria, because there he'd be close to precious stones where he could buy them much more cheaply than anywhere else. And he told her that he was coming to see her, but had some trouble with his bank card, there was always trouble with bank cards and accessing money, he said it wasn't working in Nigeria and couldn't get funds to pay for an export tax on the gemstones.

Jaqueline Blondell:
Can you hear alarm bells ringing? Delia Rickard says she's seen more and more romance scams morph into investment scams in recent years. They even have a name – CryptoRom or Romance Baiting.

Delia Rickard:
I think our numbers in terms of romance scams significantly understate the number of victims that are out there, because what they're doing now, after they start chatting, the bond develops, love develops, they show, the scammer will show the victim their investments usually in cryptocurrency and there'll be a website and it will look like they're going up and up and up and they're making a fortune and they say, you know, why don't you have a go? You know, we've got money, then we can be together. It will be wonderful.

Jaqueline Blondell:
If romance fraud offenders seem heartless, they truly are. Here's Cassandra Cross.

Dr Cassandra Cross:
In terms of I guess the victim's psychology and how they approach this, it's clear from my perspective that it's purposeful, it's deliberate, that they know they are going to exert a lot of damage on the victims, but there's certainly no sympathy or no empathy in there. Romance fraud for me is the most brutal of fraud types, because it doesn't just focus around that, I guess, financial advantage, but it very much seeks to exploit the desire for someone to be in a relationship and to have that personal, intimate connection with, with somebody else."

Jaqueline Blondell:
Often, romance scams are not the work of a lone fraudster, but highly organised teams of criminals. Detectives working on Chamanun Phetporee's case in Thailand traced the scam to a group of fraudsters in Nigeria, and also found it involved people working in several countries, including Thailand, Malaysia, England, the United States and Australia.

Dr Cassandra Cross:
For many, they're able to just kind of rationalise it as a job. That it's how they kind of, I guess, get paid in order to feed their families and, and to take care of themselves. I guess to be able to do this, you would have to disassociate yourself in some ways, but there doesn't seem to be, from some of the research that has been done that I've read, and there doesn't seem to be on the part of the offender any kind of empathy or sympathy towards the victim. They feel that … if the victim sends money, that it's their fault. So, I guess offenders really do have this sense of victim blaming – that if the person sends the money to them, then kind of the onus is on them, and it's not their fault that they receive the money. And they are able to neutralise, I guess, their position and justify their actions to themselves, and I guess to their fellow offenders. And it's difficult, I think, to combat that.

Jaqueline Blondell:
It is also difficult for the victims of romance fraud to accept that their relationship is a lie. Offenders are highly skilled in grooming their victims. Cassandra has spoken to victims who were communicating with offenders for years before they were asked for money.

Dr Cassandra Cross:
And again, that's a deliberate ploy on the part of the offender to not raise suspicions early on. So, to have invested so much time and effort into the relationship, I guess that's a long game in some circumstances. And then when the request for money comes through months or even years down the track, there are fewer suspicions about the authenticity of the request. There's a belief that they are in this genuine relationship, and that it's just, I guess, a part of life, and they're probably more likely to send money under those circumstances. We do also know that offenders will use lists of known victims, and they will sell, and they all share that amongst themselves. So, it's also not uncommon for romance fraud victims to be targeted multiple times, and whether that's from the same offender or from different offenders, kind of, I guess, using different identities.

Jaqueline Blondell:
Delia Rickard also describes romance scammers as emotionally manipulative. Jim, the military peacekeeper turned gemstone entrepreneur, convinced Georgina – again, not their real names – to send him money for his investment. At the start, she sent him about 15,000 dollars. It was a lot of money to send, but she figured it was a good investment.

Delia Rickard:
He was an honest soldier, and if things worked out, they'd spend the rest of their lives together. Now this of course was a mistake, and things seemed to be going well, and he said he was coming home, he was on his way to see her, until he got to a stop-over in Malaysia. There, she was told that customs officials had seized the gemstones and demanded payment for them. And this time, she sent him 20,000, but it took her some time to get the money. So, she had to borrow against the family home, which unfortunately happens way too often, these scams. She sent the money to Malaysian officials, but who then told her that Jim was now in jail for smuggling and that she needed to contact his lawyer. And then the lawyer said that there was anti-terrorism money laundering, yada yada ya, and this would be another 10,000.

Jaqueline Blondell:
The fake lawyer told Georgina he also needed to pay for Jim's court costs, plus his own fees, and this would be another 5,000 dollars. And so Georgina sent the money, but then she was told there was another government official demanding payment. Almost every day she was contacted with new demands for money. She was even sent forms to fill in and documents that looked official and legitimate.

Delia Rickard:
All up, Georgina lost probably around a hundred thousand dollars. At that stage though, she wasn't caring about the money, she just wanted to help him. And she truly believed he would pay her back.

Jaqueline Blondell:
Even when Georgina ran out of money, the demands didn't stop. Eventually, she went to the police.

Delia Rickard:
And it was then that they explained to her that this was all the classic hallmarks of a romance scam. Even though, and this is also common, she eventually accepted that, but she still had this feeling that she was somehow letting Jim down. So, her head knows it was a scam, but her heart really doesn't.

Jaqueline Blondell:
Romance scammers are highly skilled at getting their victims to come up with the money. The bank balance is just the beginning. Cassandra Cross says she's seen romance fraud victims turn to self-managed super funds, for example.

Dr Cassandra Cross:
I guess one of the challenges and, and the risk to that, that I've seen in my, in research and from talking to victims is that in some circumstances, victims will access those funds illegally with the intention of just withdrawing to loan out a particular amount of money to an offender under the assumption that they will get that money back quite quickly. Ultimately, what we know happens in all of these circumstances is that the offender just takes off with the money, and the victims don't get repaid in the way that they were promised, and they are then left with the, I guess, the aftermath in having to face the consequences of what's happened and to wind up their funds and any associated, I guess, charges and taxes that go on top of that.

Jaqueline Blondell:
It is not surprising that Cassandra saw a spike in romance scammers targeting superannuation holders during the pandemic, when the Australian government's COVID-19 early release of super program was introduced.

Dr Cassandra Cross:
"I think sometimes it's easy to think we can just withdraw the money and put it back, and nobody will know – which certainly in the context of fraud is not accurate. I think one of the important things for accountants to be aware of is just to have these conversations with their clients about, particularly those that do have self-managed superannuation, to make them aware of I guess the gravity of the situation in many circumstances. That it's not money that kind of should be considered to be available, to be able to be withdrawn and put back as needed. There are very restricted circumstances in which that actually can happen.

Jaqueline Blondell:
If you are approached by a stranger online, and feel a spark of romance, Delia Rickard advises a dose of due diligence.

Delia Rickard:
The best way to combat romance scams is to be aware of the warning signs. If you find yourself starting to fall in love with somebody who you haven't met in person, you'll usually have some kind of a photo of them – the websites, Facebook, et cetera. There's always a photo. I would do a reverse image search of that photo, and that will often tell you if that person is who they say they are. And, quite often, the same photos are used over and over and over again, particularly ones involving US military, so that's a quick way of knowing.

Jaqueline Blondell:
Another early warning sign is if they quickly want to move the conversation off a social media platform to somewhere else, usually an encrypted app, to continue the conversation. Alastair MacGibbon is chief strategy officer at cyber security consultancy CyberCX and a former national cyber security adviser. He's worked with victims of online crime for decades and has this advice to avoid falling victim to romance fraud.

Alastair MacGibbon:
You'd never send money to a person who you haven't met face-to-face. Now, we all know, and we've all read stories of scammers in the physical world, but it is much harder for an internet scammer to actually meet you face-to-face and, and even remotely look like the person that they've claimed to be online, firstly. And secondly, the vast bulk of these people are offshore. So let them come to you. We must all know people these days that have fallen in love with someone that they met online. I know people that are married and have kids that they've met online. That's terrific. But I'm almost certain they didn't send them cash for an airfare in order to spark that relationship.

Jaqueline Blondell:
A final word of advice from Delia Rickard is, never take investment advice from someone you've only met online. And if you suspect that you've been scammed, or that a friend or client is being scammed, report it to the police or to ACCC's Scamwatch. That's what Georgina eventually did.

Delia Rickard:
So that's how we're aware of her story, and we really appreciate people being brave enough to share their stories like that because we only talk about matters where people have given us permission to talk about their cases, because that really can help us warn others about their truly dreadful scams.

Garreth Hanley:
If you enjoyed this special 'Crime by Numbers' episode, subscribe to the INTEBLACK podcast, leave us a review and tell your colleagues and friends about us. And we hope you can join us again next time for another episode of INTHEBLACK.
True crime fans: no agony aunt can help with romance scams, but accountants can.
Romance scams are frauds that not only break hearts, they destroy bank accounts. In this podcast, our experts use real-life case studies to reveal the heartless tactics deployed and show you how to unveil a fake relationship.
Tune in now.
Host: Jackie Blondell, Editor, CPA Australia
Guests:
Former deputy chair at the ACCC, Delia Rickard spent a decade fighting scammers. She currently sits on the board of the Australian Financial Complaints Authority.
Dr Cassandra Cross is an associate professor in the School of Justice at Queensland University of Technology. She has been researching fraud victimisation for more than a decade.
Alastair MacGibbon is chief strategy officer at CyberCX. He's has spent 20 years in the cyber security space, including as a former special advisor to the Australian Prime Minister on cyber security.
Research, scripting and editing: Susan Muldowney
Studio production and sound editing: Garreth Hanley
Additional research and scripting: Jacqueline Blondell
If you want to know more about romance frauds, including those discussed in this episode, check out these news articles:
CPA Australia publishes three podcasts, providing commentary and thought leadership across business, finance, and accounting:
Search for them in your podcast platform.
You can email the podcast team at [email protected]