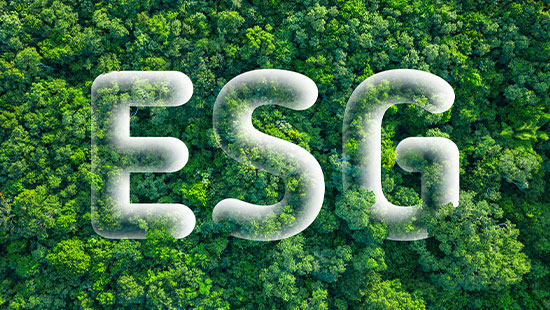 Helen Hawkes | October 2022
This article was current at the time of publication.
Environmental, social and governance (ESG) issues are becoming central to business strategy – and not just at the top end of town.
Public practitioners are well-placed to educate and support small-to-medium enterprises (SMEs) to ensure they don't get left behind.
Growing customer awareness of issues such as climate change and plastic waste, the supply chain needs from larger corporate and government customers, and a growing regulatory focus are all putting pressure on businesses to implement an ESG plan.
"CPAs need to understand how ESG has the potential to impact every financial aspect of SMEs," says Sara Redmond-Neal, Principal Sustainability Advisor at Melbourne-based Small Mighty CSR.
Issues around illegal practices such as child or forced labour to manufacture products, as well as lack of diversity and gender equality, are becoming top-of-mind for many consumers.
However, only 33 per cent of small businesses in Australia identify ESG as a priority according to a PwC study while, in New Zealand, MYOB has revealed that more than 40 per cent of SMEs do not have any systems or processes in place to minimise their carbon footprint.
ESG risks and opportunities for SMEs
Educating clients about the key ESG trends that will impact their business and the associated strategic risks and opportunities is a chance for public practitioners to get ahead of the competition, Redmond-Neal says.
ESG is a risk management control issue. Disruption because of non-compliance, negative media exposure around environmental or social issues, and loss of customers, employees, or shareholders who are more judicious about social impacts should be accounted for.
On the other hand, ESG provides new market opportunities, especially among social and environmentally conscious millennials and generation Z (widely known as "zoomers"), easier access to capital as banks and financiers become increasingly circumspect about borrowers and increased productivity and retention of top talent through improved workplace culture.
While only 51 large Australian companies are currently mandated to report under the National Greenhouse and Energy Reporting (NGER) scheme, in New Zealand, about 400 organisations may be required to provide information on climate change adaptation under the Climate Change Response (Zero Carbon) Amendment Act 2019.
ESG compliance and regulations will inevitably trickle down to SMEs, Redmond-Neal notes.
"Companies that have to report on their carbon footprint will need to ask each of their suppliers about the sustainability of their products or services, as many government buyers already do," she says.
Seven ways to help your clients
Measuring, reporting and assurance of ESG performance. Compiling and interrogating data, setting up procedures and quality controls, and internal performance tracking and external disclosure practices that reflect changing stakeholder demands.
Business integration, including incorporating ESG into internal KPIs (key performance indicators), regular reviews, and risk management processes.
Scrutinising ESG investments and expenditures and encouraging diversity in board composition can be invaluable for a public practitioner's client base.
Identifying the most significant "material issues" for a business such as its labour practices and energy efficiency.
Walking the talk: Any CPA firm providing ESG consulting must ensure it "walks the talk" and acts responsibly in its operations.
Don't be an expert: Refer clients to specialist advisors if they're confronting particularly complex environmental or social issues.
For detailed advice on how to support your clients with ESG, CPA Australia offers webinars and downloadable resources.
Have your say: Environmental, Social Governance Survey
CPA Australia is conducting a survey to better understand how organisations are embedding Environmental, Social and Governance (ESG) considerations into decision-making. The survey will take eight to ten minutes to complete and your views will help to inform our advocacy and thought-leadership on this issue.