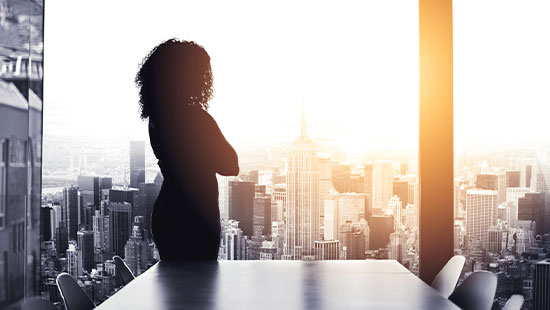 Megan Breen | May 2023
This article was current at the time of publication.
Last year, the Fair Work Legislation Amendment (Secure Jobs, Better Pay) Act 2022 (the Act) was introduced, which brought in sweeping changes to the Fair Work Act.
Some amendments have already come into effect, such as pay secrecy clauses, new rules prohibiting job ads that list pay below minimum standards, as well as moves to expressly forbid sexual harassment in workplaces.
However, further amendments will take effect later this year, and there are some steps to take to prepare yourself and your clients for the changes.
Michael Nicolazzo, Partner, Employment, Safety & People at Maddocks says the amendments also include new rules around fixed-term contracts and flexible work arrangements.
"There is a range of new rules that will be relevant to CPA Australia members and their clients," Nicolazzo says.
"Keeping abreast of them is important to make sure there are no inadvertent compliance breaches."
Although the Fair Work Ombudsman has announced that the regulator will rely on compliance letters as the primary tool to encourage small businesses to abide by the rules – instead of seeking financial penalties from the outset – fines will still apply if breaches are not rectified.
For example, the first tranche of reforms came into effect in January and banned job ads listing pay below minimum award standards. Employers who break this rule could be hit with fines of up to $16,500 if the advertisements are not amended when instructed by the Ombudsman to do so.
Some of the further changes and how will they affect your clients as well as your business are explained below:
Pay secrecy clauses
The Act seeks to address gender equality through the prohibition of pay secrecy clauses in employment contracts. From 7 December last year, employees were given the right to choose whether to disclose their remuneration and any terms or conditions of their employment that may determine remuneration outcomes.
Nicolazzo notes that employers should review their employment contracts to ensure they do not prevent employees from disclosing their pay.
"Pay secrecy is linked to an extent to gender equality – these changes provide employees with greater clarity of what their colleagues are earning and give them greater bargaining power to negotiate wage increases," he says.
Webinar - Fair Work Update
Amendments to the Fair Work Act mark sweeping changes for small businesses and that includes practices. Discover the ins and outs of these changes and how they affect your business.
Sexual harassment at work
New rules addressing sexual harassment at work came into effect on 6 March this year and Nicolazzo says although businesses are already obligated to eliminate or minimise risks to health and safety under work health and safety legislation, it's now crucial for them to take steps to protect workers from sexual harassment.
This could include reviewing and updating policies and training to make sure they are robust enough to prevent or address sexual harassment in the workplace.
"Under the Act, sexual harassment at work is expressly prohibited and employers will be held vicariously liable for sexual harassment unless they can prove that they have taken all reasonable steps to prevent the conduct," Nicolazzo warns.
"The changes mean employees can now make an application to the Fair Work Commission [FWC] for either a stop sexual harassment order or for the FWC to deal with a dispute about sexual harassment in the workplace. The FWC must first attempt to conciliate the dispute but if it is not settled, it can then be subject to arbitration."
Flexible working arrangements
Nicolazzo says it's important to be aware that from 6 June 2023, more employees will be able to request to access flexible work arrangements and if employers refuse a request, they must be clear about the reasonable business grounds they are relying on to reject the request. Employers will need to actively engage with employees to discuss alternative arrangements before refusing a request.
"Pregnant employees, as well as other employees [or a member of their immediate family or household who is experiencing family violence], will have the right under the Act to request flexible working arrangements. In another key change, if an employee's request is denied, or employees don't receive a response from their employer within 21 days, they can raise a dispute with the FWC."
Fixed-term contracts
Job security has been a key driver of many of the reforms, and employers will soon be prohibited from entering certain fixed-term or maximum-term contracts, with some exceptions," Nicolazzo continues.
"This is likely to affect practitioners because fixed-term contracts are quite a common form of employment. Due to concerns about job security, the changes mean a fixed-term contract cannot run for more than two years or cannot be renewed more than once.
"Employers need to audit their employees on fixed and maximum-term contracts to determine how long they have been employed under such arrangements, including previous contracts.
There are some exemptions, and it doesn't come into effect until 6 December this year, but it's important for employers to be aware of this new rule because it might mean that they need to consider how they engage someone."
Other major changes to the Act will impact bargaining and enterprise agreements, due to come into effect in June this year.
Learn more about what Labor's proposed IR reforms mean for you. Listen to a CPA Australia podcast discussion with Michael Nicolazzo.