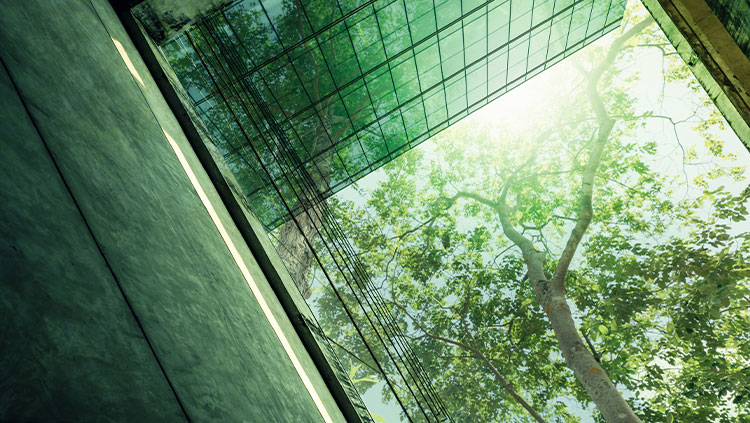 Helen Hawkes | October 2023
This article was current at the time of publication.
Consider this scenario: You have an SME client in food production and associated transport and logistics, who faces an unexpected challenge.
They need to start carbon reporting as part of increased Environmental, Social and Governance (ESG) pressure placed upon them by their major client, a large supermarket chain.
Your client asks for help in understanding the concept of a carbon footprint, the steps involved in measuring it, and the potential solutions to navigate this new market requirement.
This scenario is a reality many practitioners are facing says Ashley Bleeker, Director of Element Advisory, a leader in sustainability advisory services.
While the Coles Group's announcement of a new Scope 3 emissions (indirect emissions that occur along the value chain) supplier engagement target may have caught some by surprise, Bleeker expects carbon accounting to soon be business as normal for both big corporations and SMEs.
A willingness to provide carbon accounting for SMEs could soon mean the difference between retaining clients and businesses moving to other firms that are able to assist with this ESG concern, Bleeker believes.
This follows an increased commitment pursuing net zero goals by major market players such as Coles and Amazon, something that will have a trickle-down effect on many of Australia's more than 2.5 million small businesses.
"Those businesses will be looking for assistance from an entrepreneurial accountant who has made the decision to start providing carbon accounting services," says Bleeker.
Coles hopes to achieve carbon neutrality by 2050. Amazon's pledge to reach net-zero carbon by 2040 means it must encourage businesses within its vast global supply chain to decarbonise their operations.
According to research by Climateworks Centre, 23 of Australia's largest companies have set long-term net zero emissions targets.
These include BHP Group, Blackmores, GrainCorp, Origin Energy, Qantas, SEEK and Orica.
"These, and other large, businesses are leading the way in addressing carbon emissions by suppliers," says Bleeker.
Carbon reporting legislation is coming
While corporate carbon reporting is currently unregulated, except for businesses who exceed the yearly emission threshold of 50kt CO2e (kilo tons of carbon dioxide equivalent) the government is looking to introduce mandatory climate-related reporting obligations for the largest companies and financial institutions from July 2024.
Based on Treasury's latest consultation paper, Bleeker says it is likely that regulations affecting corporate businesses will be introduced the following financial year, and those for SME businesses after that.
These measures will be designed to help Australia deliver on its nationally defined contribution in line with the Paris Agreement that includes a 43 per cent reduction in emissions from 2005 levels by 2030 and a target of net-zero CO2 emissions by 2050.
With or without legislation, Bleeker says consumer sentiment is shifting toward businesses who take ESG seriously, while corporates are already looking for partners in their supply chains who can supply figures about the greenhouse gas impact of their products and services.
"Purchasing preferences are changing and SMEs who don't acknowledge them, and adapt to them, will lose customers," he says.
In Australia, data suggests Australia's SMEs have a significant part to play in carbon reduction. They currently emit about 146.5 million tonnes annually.
By industry, the largest emitter is construction (76 per cent), followed by retail (11.9 per cent) professional services (6.7 per cent) and accommodation and hospitality (5.7 per cent).
Use the skills you already have
Just as accounting standards are formalised, it's a similar situation with sustainability standards. "Reporting on carbon emissions is very similar to reporting on financial performance," notes Bleeker.
"You need to prepare information to a high standard in accordance with principles such as relevance, completeness, consistency, transparency and accuracy.
"Accountants already have the skill set, they just have to apply it to different subject matter." For carbon accounting, steps involve establishing an inventory boundary, identifying greenhouse gas emission sources, collecting activity data, and applying emissions factors (largely produced by government departments/organisations).
ESG Measurement, Reporting and Assurance is just one of the e-learning modules offered by CPA Australia to assist accountants to start reporting on the ESG impacts of their business and those of SME clients.
Bleeker reiterates that carbon accounting is a growth opportunity for accountants who risk "material client leakage" if they continue to stick their head in the sand.
At the same time, he believes continuing pressures on large and small companies regarding ESG is already changing the way SMEs do business.
"We are moving in a two-speed economy, with some businesses having made significant and meaningful commitments in this area (driven by reasons other than compliance) and others who are just starting to put their head above the parapet."
You can access more tools and resources to get up-to-date with ESG issues including carbon reporting through CPA Australia. To join the conversation, listen to the INTHEBLACK podcast, Unlocking the potential of carbon accounting.