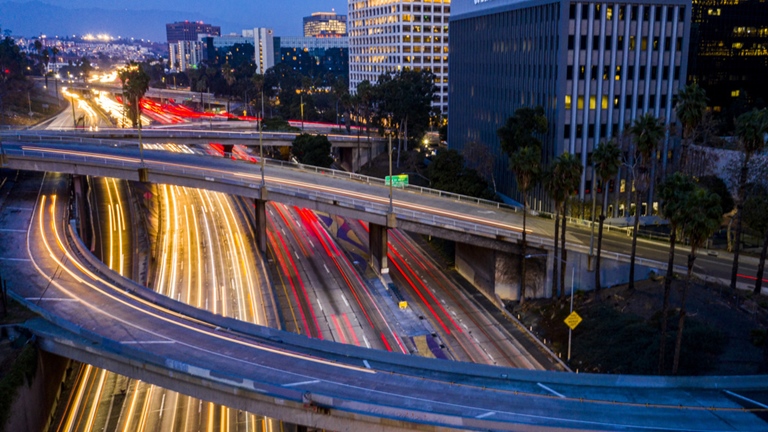 Let CPA Australia unpack the Federal Budget and what it means for you. On this page you'll find expert analysis exploring the impact of budget spending measures for business, accountants and the public. Find information in a format to suit you – including video, audio, text and infographics.
Federal Budget documents
The Treasurer handed down Budget 2022-23 via
official documents
at 7.30pm on Tuesday 29 March 2022.
Key takeaways from the Federal Budget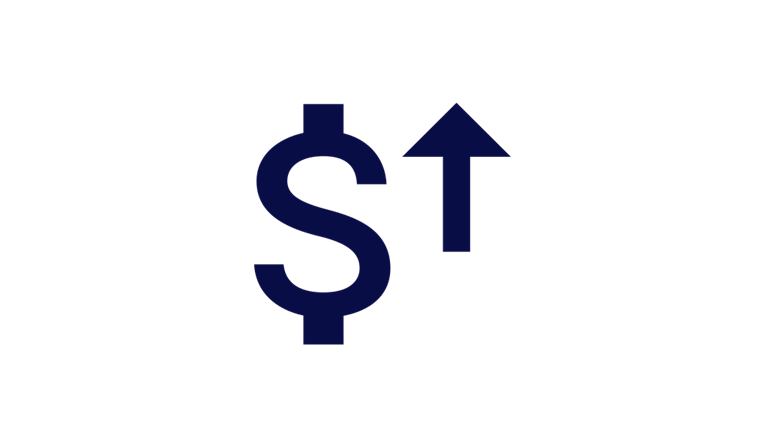 LMITO increased
The Low and Middle Income Tax Offset has been increased for 2021-2022 by $420.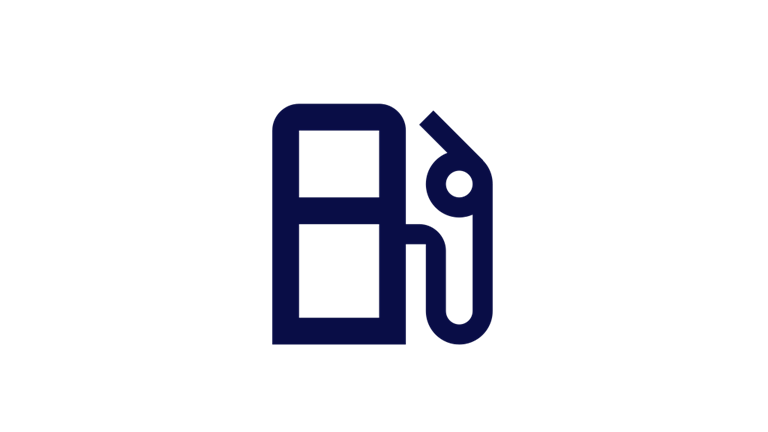 Fuel excise
Fuel excise will be cut in half for 6 months from 44.2 cents down to 22.1 cents.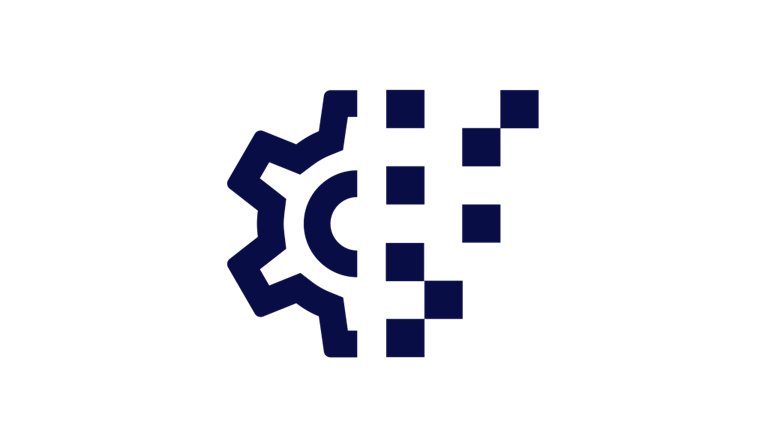 Technology investment boost
Every $100 a small business spends on digital technologies will receive a $120 tax deduction.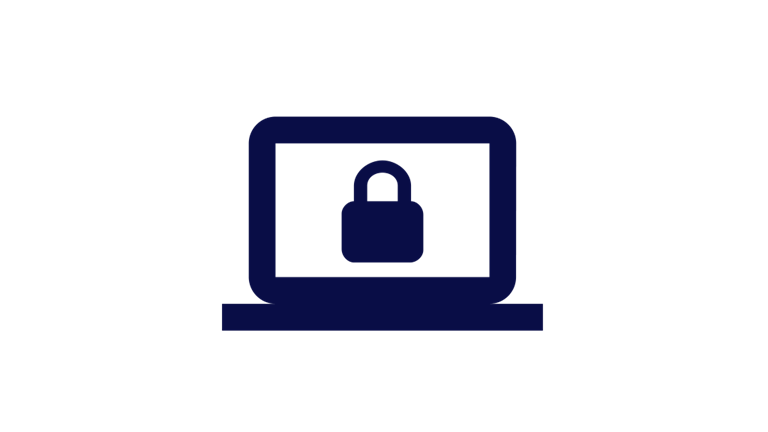 Cyber security capability
$9.9 billion investment in Australia's cyber security capabilities.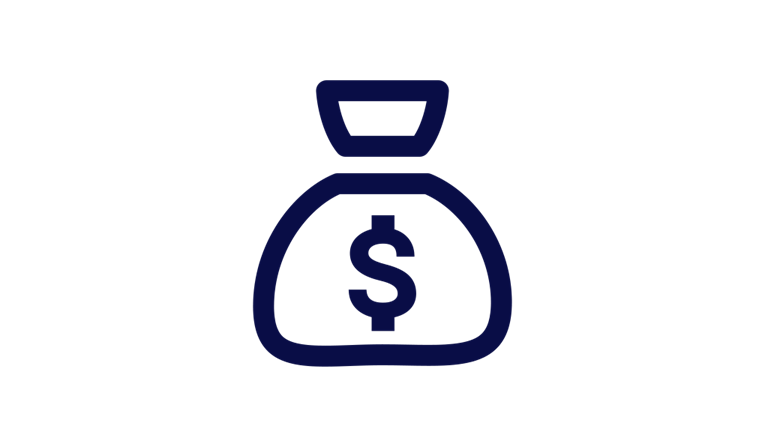 Flood relief
A range of measures to support flood affected communities with total support to exceed $6 billion.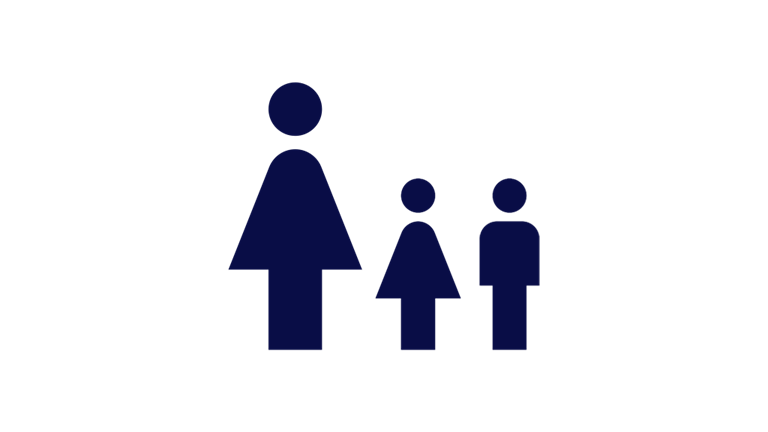 Women and children
$1.3 billion to end violence against women and children.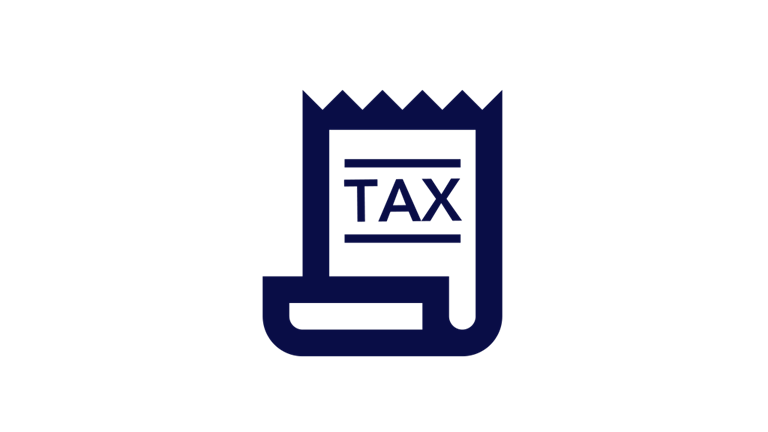 Cost of living
A one-off Cost of Living Payment of $250 will be provided to pensioners, carers, veterans, job seekers, eligible self‑funded retirees and concession card holders.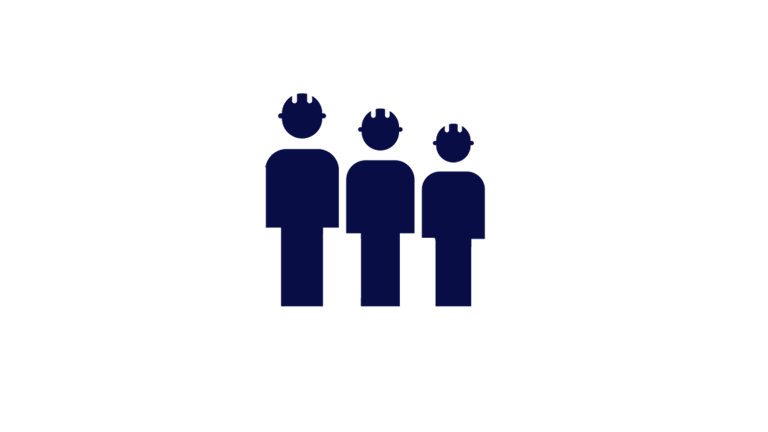 Skills and training boost
Every $100 a small business spends on training will receive a $120 tax deduction.
Housing affordability
Home Guarantee Scheme will increase to 50,000 places per year. And $2 billion increase through the National Housing Finance and Investment Corporation.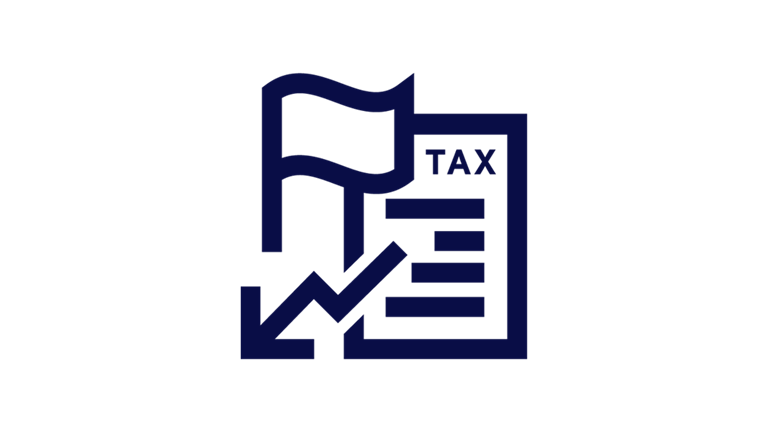 Patent box tax concession
Patent box extended to agriculture and low emission technologies.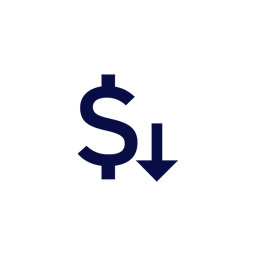 Reduced fees on the Australian Business Register
From 1 July 2023, removal of search fees on the new registry website for three years.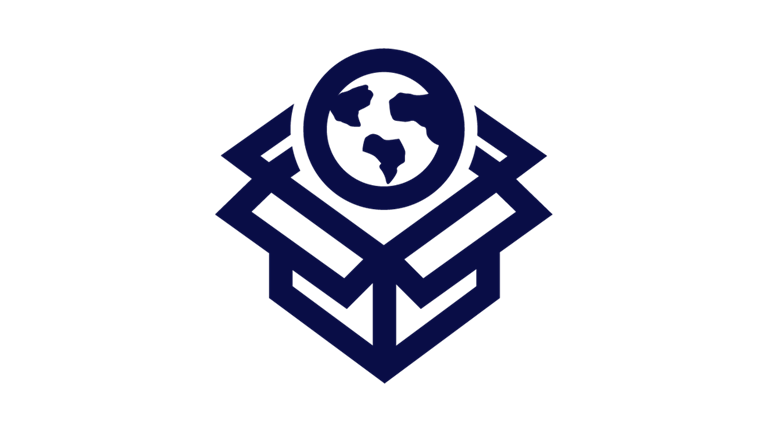 Export support
$80 million additional support to help small to medium enterprises to re-establish their export markets.
CPA Australia's Federal Budget summary
Keep yourself and your clients up-to-date on the latest in the Budget. Read our summary of the tax and superannuation measures in the Federal Budget 2022-23 for a concise overview of the Treasurer's announcements including cost of living relief, small business incentives and streamlined administration.
Listen to CPA Australia's expert analysis of the Federal Budget for 2022-23
Take a closer look at the announcement of the Federal Budget for 2022-23.
Jane Rennie: Hello and welcome to CPA Australia's 2022-23 Federal Budget Webinar. I'm Dr. Jane Rennie, General Manager, External Affairs at CPA Australia.

I'd like to take a moment to acknowledge the traditional owners from around Australia and pay my respects to elders past, present and emerging. I extend this acknowledgement to all Aboriginal and Torres Strait Islander people who may be joining us today.

I'd also like to acknowledge CPA Australia president and chairman of the board, Merran Kelsall and board directors, Louise Cox and Warren McRae who are joining us today. Welcome, Merran, Louise and Warren. In today's webinar, we'll examine spending measures and outcomes from last night's budget. Listeners are welcome to ask questions as we go along, using the chat box on your screen. Joining me today to provide expert analysis and opinion, are CPA Australia, senior manager taxation policy, Elinor Kasapidis, and senior manager business policy, Gavan Ord. Elinor and Gavan, thanks for joining us.

Gavan, to start with, I've got a bit of a scene setting question for you before we get into the specifics of the budget papers. On a scale of very easy, to very hard, how does the current economic environment rate in terms of challenging for governments to deliver a budget in?

Gavan Ord: Thanks, Jane, and hello everybody, and thank you for joining us in today's webinar. In terms of your question, I would say it's a very hard environment. Not only do we have an election coming up, and this is clearly an election budget, but we're facing COVID, hasn't left us. We still have a war in Ukraine, inflationary pressures, labour shortages, we have the spectre of increasing interest rates coming through. So it is a very challenging environment for any government to set a budget in.

Jane Rennie: Elinor, ahead of the budget, you and I discussed the need for tax reform in Australia. There is a growing chorus of voices calling for reform to remove inefficiencies in the tax system. And CPA Australia is one of them. Are you surprised that we didn't see much movement in this space, in the budget?

Elinor Kasapidis: Not surprised. It's always disappointing when big R reforms doesn't get a mention, but it was something that was expected, and you don't want surprises to be snuck into budgets either. And given the lack of discussion and the lack of focus in the past years on tax reform, we weren't expecting anything. Having said that, there are little R reforms, tweaks to the system, looking for efficiencies, which Gavan and I will talk about a little bit later. So it depends on how you define reform and what you're looking for.

Jane Rennie: Well, okay, Gavan and Elinor, over to you to lead us through some of the detail of the budget.

Elinor Kasapidis: No, Gavan, we can't hear you or I can't.

Gavan Ord: Sorry, just a second. We're just getting some feedback. So Sorry. So in today's agenda, we're looking at setting the scene. So Jane helped set the scene, bit of a budget overview. We'll look at some of the key economic and fiscal indicators that came through in the budget papers. We'll discuss the government's budget priorities. We'll look at some of the key measures and we'll do some other analysis, but I will start by saying that it was a shorter budget than usual, and that's actually not bad. And that's actually something CPA Australia asked for. We're in a difficult environment as I discussed earlier, and we are really looking for government to do a little bit less than more.

So, we're happy that budget paper number two, which is the key one for us, is usually about 350 pages. This is 170 pages, so a lot less unusual. So I think there are some positives in that, and that might mean this webinar might be a bit shorter than usual. You might be thinking there's a bit less usual, and that's actually how it is.

So we'll go into the presentation now. So some of the key overviews. So, Elinor will discuss the LMITO, low income, middle income tax offset. That's been increased for one year for this year only. You've all heard about the fuel excise being halved to 22 cents for six months. That's a $5.6 billion program. A flood relief, that a re-announcement, but there is flood relief for impacted areas of New South Wales and Queensland. There's a big $10 billion spend on cybersecurity capability, but that's more aimed at the government's cybersecurity capability, particularly in the area of defence. The technology investment boosts and the skills training boosts are very important to us, and we'll discuss that a bit later on. Building on last year's budget, there's extra support for women and children particularly ending domestic violence. And obviously you would've all heard about some of the other cost of living announcements in the budget, including the $250 for pensioners and other welfare recipients.

So just looking at, as you saw their headline, Economic and Fiscal Indicators, so the government's forecasting that real GDP will go up four and a quarter percent in this financial year. It'll start to slow in the next financial year and slow further in the following financial year. Unemployment rate, which is a key issue that is shaping the economy, so it's 4% at the moment and Treasury is expecting it to decline to 3.75%.

So just in context, Australia hasn't had an unemployment rate with a three in front of it since Whitlam was prime minister. So that's going back about 1973 that we had an unemployment rate that low. And that comes with its own set of challenges, particularly the next one's around wage pressures. So there's expectation that the low, very low unemployment rate will lead to wage increases. However, when you look at this, so in this slide, you look at the wage price index and the CPI together, what we're seeing is there's actually real wages are going to go down this financial year, then there might be some slight increases in the next two years, but real wages are not really going anywhere at the moment. And that's something the ALP has been speaking on.

In terms of net debt, you can see that keeps rising. It'll continue to rise, but as a percentage of GDP, it's quite low by international standards. So it's not something we're that worried about at the moment. We'll see how government manages it. The deficit is around $80 billion in this financial year climbing slightly to $78 billion next financial year. Now that's in the context of actually government receipts being well up. So government receipts are up. Commodity prices are part of that. Low unemployment means that receipts from our personal income tax is up, but also their expenditures are down. So low unemployment means there's less money going out for welfare. And also we have seen the end of all the COVID measures. So in that sense, the deficit I'd say is a little bit high, but it is on the way down.

Now we mentioned net debt. So when we look at what does this mean for actually the government's interest expense, look at the right hand column. This is the estimates from this budget. And actually we're seeing that even though net debt is going up, the estimates for the government's interest expense is going down on slightly. So it's still around about $20 billion, $17 to $20 billion a year, which actually in the context of the economy is actually not that high. So it's one, one and a half percent of GDP. And I think government revenue's around about half a trillion dollars. So it's quite a small proportion of government's revenue collection.

So overall, in the context, the economy's quite strong, but there is a lot of challenges, as we said before. High inflation and increasing inflationary pressures. We still have COVID-19 and there are measures in this budget around dealing with COVID for this winter. The war in Ukraine is still going on and high fuel prices and cost of living pressures. And obviously the overarching election that's a shadow that's cast on this budget.

Here are what the priorities the government has set for itself in this budget. And I'll let you judge whether the government has achieved these priorities. So building a stronger and more productive economy, and we know that productivity growth in Australia has been weak for a long time. It's something that really needs to be addressed. The cost of living pressures, addressing that, but also addressing the challenges around natural disasters, inflationary pressures, COVID-19. Strengthening our regions, so that's more money for regional Australia and also more money for infrastructure as well. A lot of that's focused in on that hard infrastructure, road and rail.

But as I said before, there's a very large investment in cybersecurity as well. Guaranteeing essential services. That's around Medicare, health, mental health, childcare, things like that. And protecting Australia's interests via national security and defence capabilities. I mentioned about the cybersecurity side. A lot of the defence spending is out over the next 10 years. So it's not actually a big increase in defence spending in this particular fiscal period, forward estimates period. But the big spending comes out over the next 10 years or so, and that will be a challenge for budget policy over the next decade, increasing defence spending, increasing NDIS spending and increasing health spending.

So now we get into the key measures and this is where I'll pass over to Elinor to talk about some of the tax measures. So Elinor, lead us through some of the tax measures in this budget, please.

Elinor Kasapidis: Thanks Gavan. And before I do, I think your last comment around the long term expenditures in relation to NDIS and defence, they're things that governments, regardless of which party is in power, they do need to have an alignment. And you made a comment in our podcast recording this morning about certainty, where you have these budget announcements or these commitments that span multiple election periods. How do you actually get that commitment from all sides, to honour those things? Or what happens when they're not honoured? It's an interesting thing, but just as a general comment, it's good at least that they are thinking longer than just the next four years, and that they do start to invest a little bit in the medium term.

In contrast, however, we can talk about the low and middle income tax offset, which is by no means a long term thing. Last night, of course, it was announced that that would be increased. There was a lot of talk around, extending it for another income year and talk around, well, people couldn't access it till they lodge their 2023 returns. The government's cut through that and said, "We're just going to do it this year. We're going to up it." And while there was some commentary that I heard last night saying it's not fast enough. I think that by aligning it with the tax return lodgement cycle, a lot of these people will be self-preparers, recognising of course, that there will be some pressures on tax agents as their clients storm the doors on the 1st of July to try and get their refunds. But many of the self-lodgers actually will benefit from this. And in that sense, it is a sensible way of aligning the extra payment with an existing offset. The other thing that I've noticed or commented on, is that there is no extension.

When you look at the budget numbers, I would suspect, and I would hope that this is the last year that the LMITO and its $420 boost, stays in place. That was of concern because we don't want an expectation to be embedded within the public. It just makes it harder to take away. There's that.

Now the 50% cut to the fuel excise, I think everyone thought it was coming. I obviously am not connected in Canberra, but to me, the extent of the cut took me by surprise. It's deep, but it's short, six months. Again, it's that short-term response. They've really in my view, looked to the end or just past the election and say, how can we commit to giving relief in the short term? I suspect as well, that that then means that things like interest rate rises or monetary policy responses in the medium to longer term to deal with some of these inflationary pressures might be on the cards. There's debate around, it costs a lot, more than $5 billion. What's going to have to be stopped or not progressed. Having said that, I think the government was being called upon to deliver relief, and this is a quick mechanism. It's been used. Gavan, I think you were saying in other jurisdictions, they've also cut the excise as a response to provide some relief. So it's not unheard of. It's not an unusual thing in the current environment.

Gavan Ord: So, Elinor, there's a question from Mark, and it says, "When do we expect to see the fuel price changes?" So, as it says there, starting budget night, but the commentary from the government is that they expect to see the price reflected on the bowser in the next two weeks. And we also note, and we discussed in our podcast, that there's a line item in the budget papers that the ACCC will be monitoring, to ensure that the full effect of this cut to the excise is passed on.

Elinor Kasapidis: That's good to know. And it's not just the people at the bowser. It's also all of those transportation companies, Uber drivers, where fuel is a huge input cost. It does give them on the basis that it gets passed on, a bit of breathing space while they adjust their prices and pass on those new costs.

Now, I saw a comment around, let's talk about the small business deduction boost. So, let's do that. There are two components to this. We've got the skills and training and the adoption of digital technology. And Gavan, and I could talk about this probably for quite a while, but essentially businesses will be able to deduct a bonus 20% of expenses related to skills and training. It always comes down to the devil is in the detail in terms of what's in and what's out, but it's not in house. So, if you contract people to come in, provide the skills and training, that's the type of expenditure that they're looking to incentivize. Also, an extra 20% for the investment in technology for businesses. Now I will hand to Gavan to talk about why we think this is a really good thing.

Gavan Ord: So we actually were surprised by the extent of this measure. And we've been calling for government to invest more to support small business digital adoption. We find year after year that the small business sector in Australia lags behind larger businesses in digital adoption. And we think this will be a very important incentive to improve digital uptake. Small businesses are up to $50 million. So that's the using the SBE definition for that, small business entity definition. I think two things to note on the technology, a deduction boost is it ends, that should be 30 June, 2023, not 2022. So, it runs for around about 15 months and it's a hundred thousand dollars per year. So, you have a short period between now and the end of this financial year to spend up to your hundred thousand dollars, then another hundred thousand dollars in the next financial year.

So obviously you're going to see some of the big software houses getting out there and promoting their wares over the next few months, to encourage businesses, to take full advantage of this deduction. And it covers things like, going to Mark's question here, it does cover accounting software. So, it's not just about investments in assets. It's also expenses as well. So, it covers those expenses around providing websites. The training side could fit in under either the training bonus or the technology bonus. I just also note that the training bonus at the moment, it's talks about employees. So, it doesn't cover sole traders is our understanding. And also, the training must be provided by registered training providers. So, as Elinor said, the devil's in the detail. We haven't seen any information beyond what's in the budget papers. We don't know whether ALP will support this or not. So, we wait to see. So if you are advising clients out there, there is a little note of caution that we haven't heard the ALP's response, noting there's an election and that some of the detail is not out yet. Pass back to Elinor.

Elinor Kasapidis: And it is really about putting it on the table for business clients, for our public practitioners who are at this webinar. Until it's actually in law, there's still that definition that they've used the term eligible expenditure. So, what's in, what's out, how will it be applied? How will obviously it be recorded, but having a preliminary discussion, because digital adoption is the way forward for pretty much every business in Australia. And we were also making the comment that advisors are the ones that are the key leverage point. So, encouraging, using things like this, letting your clients know about it, encouraging them to adopt these technologies for a slightly cheaper rate, with a bit of a government boost, it will help them. And how do they unlock profitability with that? Because the government can only do so much heavy lifting at the end of the day. It is about the business, making the choice about investing, finding the right tools that they need and converting that into a profitable enterprise. And who better to talk to than their advisor about how to do that?

And again, there will be those issues around revenue and capital. Will it be the monthly subscriptions? What is in and what is out? So again, that's something when the consultation happens, we'd love to hear from you about what you think might not fit what's being proposed and why it should be included or not. That includes CRM system subscriptions, that sort of thing. Yeah. So, it's still a good thing. One comment we have also been making is that we really want a temporary full expensing or the instant asset write-off, whichever manifestation, to be continued a while longer. We want it to be permanent just to make things really, really simple for small business. It just fell off the radar this time. So obviously the government has made a choice to focus more on these sorts of targeted incentives, rather than making it a broad-brush investment write-off. And they're saying, "Look, we want you to put your money in these sorts of areas because you underpin our economic recovery." So, it does signal a bit of a change, I think, in their mindset.

There's also a patent box regime for anyone who's in the area of R&D, intellectual property and patents. We're quite supportive of this in the sense that lower emissions technology is in there, as well as regional Australia. So, if you think back to what those budget objectives are all about, these all fit into that framework, as part of it. The existing patent box regime for the medical side of things is still not passed, but obviously there will be challenges. And for those in agriculture or in sustainability, who want to access these things, I guess, you think about the R&D tax incentive experience and some of the challenges that have come up in making sure that the advice that's been given, the evidence that's been kept has been spot on. There's the risk of patent box that you have similar uncertainty. So, it'll be interesting to see how much support I guess there is, and how much guidance goes through that, and who actually can benefit because it is still quite a niche area and you do need to have some capital backing to make that happen.

So those are the major tax announcements. Did you have anything to comment on the patent box or any of the others, Gavan, before we move on?

Gavan Ord: Well, patent box is something we've asked for. So, I think it's a positive move and shows that some of our advocacy work does actually have an impact, like with the small business, digital adoption boost. It shows what we do actually has an influence. Maybe we'll go through some of the questions at the moment, El, that's come up. So in terms of the fuel excise, we probably can't answer this yet, but how would the change in the fuel excise affect a fuel tax credit claim?

Elinor Kasapidis: I'm pretty good at tax, but I have to admit that I know nothing about fuel tax credits. Presumably you get back what you've paid. So if the excise amount falls, you obviously have fewer credits to claim. Happy to take it on notice, but that's just my intuitive guess.

Gavan Ord: That sounds right to me. There's also a question from Stephanie around what does this 20% bonus deduction mean? So how does it actually work in practise?

Elinor Kasapidis: Yeah. Well, you start with the budget paper. I think at the end of the day, and again, it's business expenses and depreciating assets, so essentially you spend a hundred dollars, you will be able to claim, deduct $120. So it's certainly not cash back in the pocket or anything like that. You just get an extra 20% on the value of the expenditure. Similarly, I would've felt with depreciating assets, and again, this is why it's just easier not to have to have pools and depreciating various things, but you would take the hundred dollars that you invested in, I don't know, a new technology or a new asset, and you would depreciate $120 of that. Yeah. So, that is how we understand it. And again, what is eligible expenditure, revenue versus capital treatment? How will the depreciation pools adjust? In theory, it sounds simple, but there's always a snag that might pop up along the way.

Gavan Ord: I agree. And that's where we need your input when we start to see the actual discussion papers come out.

Elinor Kasapidis: I just saw from Paula on the fuel tax credit, it's great when our listeners can actually answer the question from others. So it's based on litres, not what you would pay, so maybe it is about fuel tax credit rates. It's an interesting question. I'm going to look that up.

Gavan Ord: There was also a question just on interest expense. So just go back to a previous slide, why is interest expense actually a little bit down, forecast interest expense down. Obviously, governments borrow through bonds and the yield on the bond is effectively their interest rates. Yields on the government bonds remain very low and obviously in 2020-2021, I think the government's forecasting the yield on their bonds to actually go up higher than what it has. So I think the difference between the 2021 and the 2022 forecast on interest expense is that the yields on government bonds are actually lower than what they expected. And also, I might add that the net debt is actually lower than what they forecast because revenue from personal and corporate tax is actually up as well. So net debt is actually lower than what they thought. And also the yield on government bonds is also lower than what they thought. Go on to the other tax changes, El.

Elinor Kasapidis: Yes. The 50 million threshold, that's usually the aggregated turnover test, I think, but I will double check that. It's always those complicated tests that bring in associated entities. You don't want to be anywhere near that 50 million threshold because things get messy. But yeah, so that's consistent. One would presume it's consistent with the existing definitions.

So onto other tax changes. The biodiversity and carbon credit unit revenue is now going to be treated as primary production income. Again, it's that theme of how to support regional Australia. We did some consultation as part of broader discussions on supporting risk resilience in agriculture. And what was interesting about the farm management deposits and income averaging was that a lot of structures that are used in regional Australia and to manage farms, don't necessarily lend themselves to the conditions to access those kinds of benefits. So we've been having a bit of a conversation around, well, can you broaden it? How do these interactions with the trust arrangements limit accessibility? Having said that, so it's good that they're doing it, but if they're going to use that as the mechanism, they should also think about the accessibility and make sure that the right people are able to access those sorts of benefits.

Trust tax return to be lodged electronically probably should have happened much sooner. Once again, they talk about, it'll benefit pre-fill or things, but given the time, when things are lodged and what needs to happen, what it does do is it starts to build more data so that the ATO can see which beneficiary receive things. And they see that much faster than with paper lodgements or where information might be missing.

And it enable some flexibility going forward. Once it's digital, they can add labels, they can request certain things each year that the return forms do change. It's good to be mindful that with those digital reporting requirements, record keeping and documentation of what's actually going on, needs to be in place to support those declarations that are made on those forms.

The pay as you go instalments, automatic variation. I think pay as you go instalments has been an area of just irritation for some time. It's good that the government is turning its mind to it. At CPA Australia, we've got this broader theme of, it's not so much the fiddly bits and having to put variations through, but it's the interest rates on the outstanding debts, accessibility of payment arrangements. That is a huge issue.

Having said that, things that improve cashflow in real time, such as being able to vary your instalment rate, it can't hurt. What I find interesting though, is I believe that tax and financial data remain quite different as you go down into the small business market. The accounts may not be the same as your public reporting financials with all of these standards that are diligently adhered to. Discussion, I think will evolve, to canvas behaviours and what's actually needed. And again, it reinforces this idea that with digital, financial performance, accounting data, tax data really starts to go into an environment. If you use it, there will now be benefits actually for the business, as opposed to it merely being a compliance thing for the ATO or for the government.

TPRS, it's a similar thing. I presume what they'll be doing is linking the BAS. And so the invoice data that is linked to TPRS, it's linked to GST, it's linked to BAS. Presumably they'll find a way to actually extract the unit record data so that the TPRS information can be accumulated over the reporting year. And you'll have this ready made TPRS at the end of the year, so you don't have to go through that process of manually lodging the annual report. Again, it's only as good as what's coming in and you'd want to see businesses adopt e-invoicing. You want to see them be putting all of their invoices through the relevant accounting software, classifying them the right way. Once that's set up, though, it should be easier. And you don't have this surge of TPRS things that you need to do at the end of the year.

And again, it highlights the role of the public practitioner or the advisor. It's no longer a once a year thing. Your business clients need to be thinking about, my reporting and my compliance obligations are maintained throughout the year. They don't come in these big bursts anymore. What does that mean for how you engage with them and what does that mean for how a business thinks about its tax obligations? It is a mindset shift, and in theory, it should unlock productivity. So we'll see how that journey goes. Instalment uplift factor 2%. They could have gone up to 10%. It was put down to 0% during COVID. So again, it's just that threshold thing that they could do.

Employee share schemes for unlisted companies, for those that are following the ESS reforms, I guess you could call them. It's one more stage and of importance, I guess, if we want to support innovation, entrepreneurship and some of these more novel or less traditional startup remuneration structures and compensation structures.

The NANE income, not accessible, non exempt income definitions, they're all there. And everybody's favourite, the tax avoidance task force has had its funding rolled over. With the ATO, a lot of their funding for compliance and audit work is funded through these budget programmes. It's not part of their operational appropriations. And therefore you see every few years, this X hundred million or X million dollars for the ATO to do this thing that they've been doing for quite some time. And you see that come through every time the three or four years of pre-committed funding is running out. And again, you have this question around, should that really be funded more directly rather than the ATO having to come to the government each time and say, "We need more money."

Having said that, on the flip side, it's good because they have to put a business case forward. They have to say really transparently, this is what we think the risk is. This is how many people we need to deal with this amount of revenue loss or these problems in the law. So there is that transparency and that accountability that's built into this process. It's just the balance.

And finally, on that list, there's STP data to be shared with states and territories. Anytime that the federal government, states and territories can work together, it's a good thing. We want to see systems and policy frameworks aligned as much as possible. I suspect, given the differences in the treatment and definitions of payroll taxes between states and territories, as well as the federal rules, it's not as simple as just, it'll all be one set of data that is done. I would suggest that it's more integrating the state and territory payroll reporting requirements into the STP environment, so that reporters and remitters just go through the STP process as opposed to having to lodge separately through the revenue authorities. Small efficiency, but what we hope is that lays the groundwork for reform, because when you have a reporting system with 25 definitions of an employee or 35 rates or whatever it might be, you start to look at it as a whole, and think surely we can rationalise this a bit. So it is a good first step.

So that's a few comments there. Gavan, did you have any other thoughts?

Gavan Ord: I was just going to ask, so in terms of some of these digital reforms that we've got listed there, so what sort of involvement might CPA Australia have in the design and delivery of those reforms?

Elinor Kasapidis: We do a lot. We sit on so many of these ATO forums, National Tax Liaison Group, Tax Practitioners Stewardship Group. Treasury does have a pretty open consultation process, and they do sit with us at the NTLG and listen to things as well. So, we tended to have very honest and open conversations. It's very hard as well. You think about some of the deliverables, and we'll talk a little bit about modernising business registers in a moment, but they have such tight timeframes and such tight deliverables, and you think about some of these announcements where they're supposed to be effective now, and the law hasn't even passed, and the administrator, the ATO like FBT, for example, and deductibility of rapid antigen tests, it's still not legal to claim. So once those things come through, there is this pressure to move it forward.

I will give credit, they do make an effort. They do connect. We raise these issues with them regularly and we do have conversations. The hardest part is change management and the message, I think Gavan, you and I are fairly consistent, is digital is here. This is something that is supported by government. We support it. We understand the benefits. But we also can recognise that it can be burdensome, or it can be really, really difficult. So that's what we're trying to manage. It's not about stopping these things. It's about making it the best possible to have agents and advisors included in the design of them, making sure that where they're needed, they're helped to help so they can help their clients and where things can be improved, seamlessly, it improves their lives as well. So they're some of the approaches that we take.

Gavan Ord: This might test your memory, but the tax avoidance taskforce funding, what sort of activity would that taskforce be looking at?

Elinor Kasapidis: It's the multinationals and high wealth individuals funding, and it's an interesting one, not to mention the section 100A elephant in the room, but they've been looking at multinational tax avoidance. So you have things like the diverted profits tax, making sure transfer pricing is right. You've got all of those sorts of things. And with high wealth individuals, you tend to hear about trust issues, 100A issues, that sort of thing. It really, once again, is that extension of an existing body of work.

The reason that I talk about the broader thing is that people might look at this and go, oh, there's something suspicious, or it's come out of nowhere. And I just wanted to clarify that it is in fact, a rollover. They will continue looking at what they're doing. And the other thing is, a lot of audits do take an extensive period of time. And having been at the ATO, four years, it sounds unreasonable, but it can take a lot of time. You don't want funding to end, and you have all of these cases just in limbo. You need to have the risk worked through and that ongoing commitment to dealing with the issue and the funding that's needed to do so.

Gavan Ord: Before I move on, there's a comment there about NANE, non-assessable, non-exempt. So they announced a range of support payments from Queensland New South Wales that are now NANEs. So that was good because that was actually a little bit of an uncertainty up till budget night. So the small business support payment, which is sort of the extension of JobSaver, is now NANE, which is the same as JobSaver. So that's a good thing, and just a reminder to everybody who's in New South Wales, that applications for that particular payment now is extended to 31st of April. And also I note before I move on that Bill long, which is in Elinor's team, has been answering some of the questions around what is a small business entity.

There was also a question from Kerry just before we move on, from tax, a question from Kerry around what training is covered by the training production boost from the budget papers, scant on detail, which is not unusual, but it does say the training must be provided by a registered training provider. And I think there's an exception for in-house training. I think you mentioned that El, as well. So, all we can say, it needs to be provided by a registered training provider and it's to employees. So it's quite specific, it says employees, so sole traders don't qualify as it's written at the moment. That might change over time. We'll have to wait and see the details.

Elinor Kasapidis: And just on the registered trading provider thing, when the self-education expenses consultation occurred, we did raise some issues around why RTOs? There are so many commercial trainers. When you think about what is it that a business needs training in and what its staff needs training in, it's not necessarily an RTO defined response. There are lots of things where they just need, how to use a product effectively, unlocking the potential of a certain kind of software or learning how to use a particular piece of technology in a safe way, for example.

So yeah, when it comes to it, we will probably ask why is it that RTO is so confined? And once again, so it's the definition that they're going to use. Do they have the settings of accrediting RTOs correct? And is it accessible? The right kinds of providers actually being able to be part of that system. So they're the questions I think this raises.

Gavan Ord: And now we move on to this superannuation change in the budget. This is the only one, El.

Elinor Kasapidis: Normally there's a few more and yeah, super pension drawdown, 50% reduction extended. And so I don't really know what more there is to say. I think if you work in superannuation, there are issues bubbling along. There are things, you think about the gnarly stuff that you would think could be fixed. Again, the government with this budget had to pick and choose what it was going to really focus on, and they have done quite a bit around superannuation. When you look at the landscape over the past few years, there have been changes going through quite often. So, I think they decided to give everyone a bit of a break this budget.

Gavan Ord: And sometimes it's good not to have too many changes. So I think that's not a bad thing. And for those who might be wondering, the SG levy goes up to 10 and half percent, so on 01 July. So there's no change in that.

Elinor Kasapidis: And we talked about that during COVID, we were saying, oh, should you push forward with these increases and the government did. And similarly, I didn't hear anything about that. There was no noise to delay it or anything this time around, so the conversation I think has moved on. And once again, when you think about inflation, saving for the future, it's tricky, but it's good to keep that certainty, I think, and people now have prepared for it. Businesses know that it is coming and therefore it's good, perhaps not to mess with that.

Gavan Ord: So in terms of what we think is other interesting announcements, so I'm sure many of you would've read about the $250 one-off cost of living payment that will come through to pensioners, welfare recipients, veterans, etc. That'll be automatically paid in April. So there's no need for your clients to actually apply for it. It'll come through in April.

There's announcements around apprenticeships. So, there's a current scheme for apprenticeships, which is mentioned there. Those subsidies will continue until the end of this financial year. There has been some associations that are interested in this area. That's saying that's not enough. I would say from a CPA Australia point of view, we're still a little bit concerned that every time government talks about skill shortages, they default to apprenticeships and traineeships. Skill shortages are a much broader issue. And we keep talking to government, that you need to broaden your messaging. They have done some other things on skill shortages, a slight increase in skilled migration and issues like that. We will continue to push that it's not just people in high viz and hard hats that need extra workers. So we'll continue to push that.

Elinor Kasapidis: If I could add to that, there's this dichotomy, I think, between you have these very visible support mechanisms. And, and to be honest, the apprenticeship sector has gone through some difficulties and does need support. But we actually then talk about being an innovative economy, a future-focused one. We want to be part of the climate revolution and creating all these technologies. And if you don't have a system that provides that pipeline and everything else that you need around it, even in accounting, there's so much opportunity in that space that you need to have the right education and the right people. And that yeah, you don't see that reflected in the government policies and announcements. It's a little disappointing, I think, because it contradicts how they're trying to pitch our future.

Gavan Ord: Yeah. Agree totally. The announcements around what government cause housing affordability. So they have the first home guarantee, which I think if you're a first home buyer, you need a 5% deposit. Then the federal government will guarantee the next 15%. So they've increased the number of people that can access that to 35,000. And there's a few other guarantees there. So they've just increased the number of places that can access the guarantee for this coming financial year. Obviously, housing affordability is a complex issue. We don't want to get into too much, but supply is a big side of housing affordability, and that's not in the Commonwealth's power. That's a state issue and a local government issue.

And the last one, and maybe I'll pass back to El, because she did some work on this very recently. And we're very pleased with this announcement around company registration, lifestyle, management fees.

Elinor Kasapidis: And certainly, I sit on the Australian Business Registry Services Modernising Business Registers Business Advisory Group. Try saying that three times. But what that is, that's the forum that we're using to engage with the ABRS. And they've been really good about the implementation of their modernising business registers project. Treasury recently did a consultation on this. And this certainly is something that CPA Australia has been advocating for, for quite some time, even before I joined in 2019. This idea of search fees and every time you're trying to get information about a company, you have to pay. The Treasury consultation, also asked about lifecycle fees. And we were very clear in our view that none of that should exist.

And when you think about a shift to the digital environment, each of these transactions, they're like troll taxes. Every time you want to do something, they ping you and they take a little bit. It's just inefficient. It creates barriers. And when you break down the revenue, there's not necessarily that much that can be gained from some of these. Cutting it is not going to annihilate the ABRS budget. So this is really, really good. And I guess with the government, they've chosen a temporary reduction or removal. So in the sense that they're going to see how it goes as I understood it. So yeah, it's a win and it's good to see that when we transform digitally, we also change the way we think about costs and fees and service charges as well.

Gavan Ord: And just on the search fees, so my ASIC registry search fee, my understanding it's based on the fee that ASIC would incur having to go to a microfiche to find something. So I think many people on this webinar might even know what microfiche are, but that's what the basis for the fee is. It's very old technology and it's a very manual process. So moving to digital, the fee structure has to reflect the real cost to government. We're very happy with this result and this is something we've been advocating for, for a long time. So we're very happy.

Elinor Kasapidis: I'm sorry. I may have misspoken in the sense that I thought it was temporary and I might have undersold it, because the way it's talking about it, it's saying the government will forego receipts for 60 million over three years. Yeah. So maybe this is a permanent thing and they've just costed it over a three year window. So if that's a permanent thing, that's absolutely brilliant. I'm even happier than I was before.

Gavan Ord: And they talk about the start date of the ABRS is September 2023. I know you're on the committee that's oversighting this, I think the governance committee. Obviously with any technology change, it's hard to set hard deadlines so far in advance, but any thoughts or anything you are hearing from the consultations on the ABRS in terms of when it starts?

Elinor Kasapidis: Like I said, the ABRS has got a big program with a tight budget and very clear deliverables. And regardless, again, whoever wins the election, this is something that's coming over the next few years. As a result, they are pushing forward. There can always be delays, but I think that they are doing things professionally. The challenge of course, is making sure that the voices are heard and that the right things are taken into consideration. Sometimes, you're moving so many different things, there are so many parts to it, that you need the voice of the profession, you need the voice of business and other people involved to just make sure, have you thought of this thing, or is this covered? From the profession's point of view, I do think we need to work with the program.

There was a lot of pushback and concern about director ID, but really that was the first step. It was like getting a tax file number, which advisors can't do on their client's behalf either. So it was that first stage of identity. What we are trying to make sure happens is that from this point on, ASIC agents, or what will become ABRS agents, have the right experiences when they interact with the system, that the authorizations are smooth, that they can do what they did before, and that they can do it through their natural business system.

And the ABRS is listening, but as things like the linking process, the migration process occurs, what agents and directors and company secretaries can do, is make sure that the data is accurate, because when data lines up and it's clean, and it all works, the phone calls, the letters, the checks, they all disappear. But if your clients records are not up to date, if they're overdue, if they're late, these are the things that are going to cause headaches and need to be fixed. So that pre-emptive action and just being ready to work with the program, as it rolls out, they're the two key things.

I can't hear you, Gavan.

Gavan Ord: So, this is what we see as the positives and negatives on this budget. So we discussed the incentives for technology and for training for small business. I think both of those are very much overdue and they're much more generous than what we ever hoped for. So I think that's a great thing. The expansion of the patent box regime to other technology, including lower emissions technology, it's something we've been asking for. We just discussed the removal of the registry fees. It's a small line item in the budget, but it's actually a really important one. And I note that Mark talked about the less regulatory change in this budget. That's actually a good thing. So it's great to get a budget paper that's half its normal size. Reduction in fuel excise will obviously help at the bowser, but also, hopefully it will flow through to less inflationary pressures through input costs as well.

And then LMITO or Lamington, as people in Treasury like to call it, I think the boost is reasonable as well as the cash payment, given the circumstances. And as El talked about, it is hopefully the last time that our members have to deal with a MITO tax return in coming July.

In terms of negatives, El spoke about temporary full expensing has not been made permanent. That hasn't been announced and that may still be the case that may make it permanent, but that may be an election announcement. As a body, we're concerned about our small business in particular seeking advice. And our data shows that as small business get into difficulty, they become less likely to seek advice. And as all members listening to this would understand, the less likely you are to seek advice, the more likely you are to make the wrong decisions.

Reduction in fuel excise is also a little bit of a negative. It comes at a big cost. It's also not targeted. So everybody benefits, and it also ends in six months time. So what might be the situation in six months' time, something could happen in between Russia and Ukraine that actually might wipe off the benefits.

We also talked about no major tax reforms as a negative. Not that we really expected this, but we hope that a conversation will start to begin on major tax reform from one or both major parties.

Maybe pass to El for your views on the budget.

Elinor Kasapidis: I think, there are no surprises. I mentioned at the start, you don't want to budget with surprises, I don't think. Perhaps the government has held some things off for election time. It'll be interesting to see what they come out with in terms of proposals over the coming months. But yeah, one thing I guess I appreciate about how this is laid out, they're very clear about the parameters of how they've set the budget, which then puts the decisions that they've made and the announcements that they make in context. And it does make sense to me. So for me, this is the budget for the moment. They haven't gone too nuts on spending or anything.

They have listened to where people want relief or they want support, and they've responded to that. Have they gone a little bit extra, because it's an election year possibly? But with uncertainty, with a lot of things going on, you're trying to make sure that people remain, and sentiment remains positive, as we come out of that dark COVID phase. It all makes sense. I'm not going to say, it's a great, fantastic budget and everything, but it's quite reasonable. And there's nothing in there that I think that came out of nowhere or why are they doing that?

Gavan Ord: Thank you. Thanks El. So to find out more, the CPA update, so hopefully you all would have got that this morning. Tax news, we provide a detailed summary of all the announcements. So please have a look at that. There's In the Black article. Also a bit on our social media and we do have a dedicated federal budget web page.

Just before we go, so there's one comment from Mark. This is for you, El. Hopefully CPA Australia can push for tax simplification. I suppose if you have a quick response to that.

Elinor Kasapidis: We always want tax simplification. The challenge in some areas is the trade-off. The simpler you make it, sometimes the policy, there are lots of losers or there are big transition costs. So things like you think about, oh, let's fix up trusts or let's fix up this area. When you unpack it, there's a bit of disruption. But yes, I agree. Things like the STP, the payroll reporting, things like automated pay as you go instalments, they can be done. No one on the external side really has to do much, except for maybe some digital service providers. So those administrative improvements simplify all you want, and we do support that. The other part of it is with going digital, we just have to be mindful that not everybody is digitally able. There are people who for whatever reason cannot or are unable to interact. So again, a lot of these policies, the simpler, you try to make it, those excluded people or those impacted people get bigger. So we do try to look at each issue individually. We hope that we're coherent when we look across it. But yeah, simplification is certainly a goal.

Gavan Ord: And there's one last question from Ian, around the removal of the late fee for lodgement of the company annual return. That's part of this move to ABRS. I don't have any initial thoughts on that and possible negatives around it.

Elinor Kasapidis: So I think that fee, when you look at the Treasury consultation, it wasn't, oh, the fee will be removed and there'll be nothing else. There were a variety of options or considerations that were being put forward in that. So I've written back to Ian to say, it's probably not just a free for all, you can lodge whenever you want. It might be that the language or the structure or the form that it takes might change.

Gavan Ord: And I suppose the other thing it moves to the ABRS. It's not ASIC. There might be different approaches to chasing late lodgement with the ABRS.

Elinor Kasapidis: Yes. And it is that mind shift, that ASIC agents will become ABRS agents. The ABRS is responsible for the registration component. ASIC remains responsible for enforcement. But for the majority of transactions, the ABRSs will actually be the key agency with whom agents and companies interact.

Gavan Ord: So thank you, and thank you for all your participation. I'll pass back to Jane to finish off.

Jane Rennie: That brings us to the end of today's budget webinar. I would like to thank Gavan and Elinor very much for sharing your expertise with us, and as always a lot of other dedicated CPA Australia staff work behind the scenes to make the magic happen. A big thank you to these people also.

From all the team at CPA Australia, we hope this webinar has provided valuable insights on this year's budget. As Gavan mentioned, further budget analysis is available in content such as CPA update, tax news in practise, and a special edition of our with interest podcast. To find this commentary, go to the CPA Australia website and type, federal budget into the search bar. Once again, thanks Gavan and Elinor, and I'll now hand back to Helen.

Helen: Thank you, Jane, and thank you to Gavan and Elinor for the great presentation today. And I also want to thank you to everyone online for your participation today. In the next three working days, you will receive an evaluation survey, accompanied by the recording of this webinar. We really appreciate your feedback as it is extremely valuable to CPA Australia, to help us to deliver better events for you. Thanks again. And we look forward to welcoming you to another CPA Australia webinar soon. Thank you everyone, and enjoy the rest of your day. Bye.
Key takeaways from the Federal Budget 2022-23 | 30 March 2022
In this special edition podcast, our experts unpack the key highlights from the Federal Budget 2022-23. You'll hear the pros and cons of easing cost-of-living pressures with a mix of direct cash handouts and a reduction in the fuel excise, the impact of the budget on small businesses, and if the upcoming election influenced the budget offerings.
CPA Australia's top budget recommendations were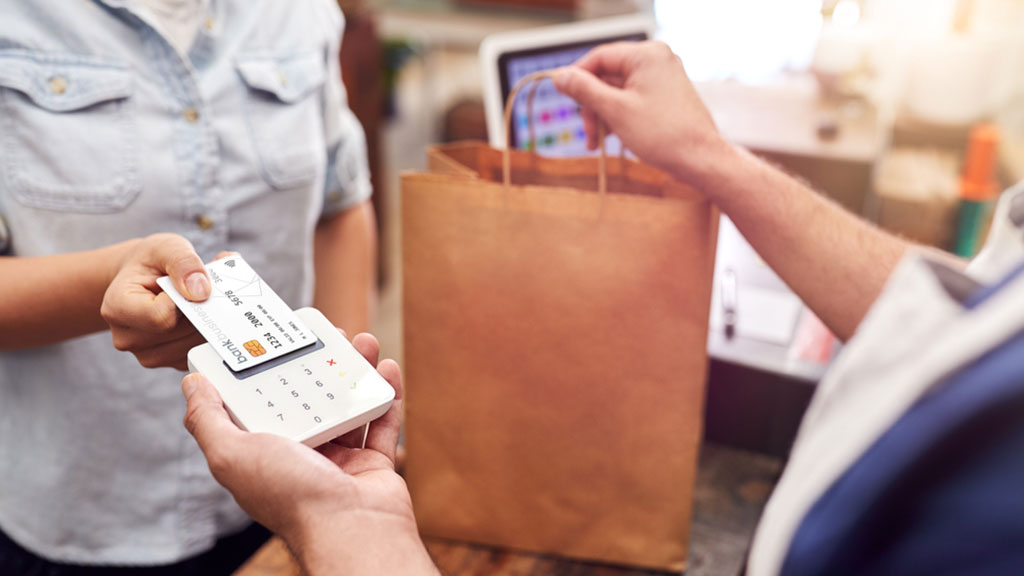 Support for digital transformation
Australian small businesses have one of the lowest levels of digital adoption in the Asia-Pacific, according to our annual Small Business Survey. As online business grows, so does the risk of being overtaken by global competitors with better technology. Other APAC governments have implemented ambitious programs to build small business digital capability. We must too.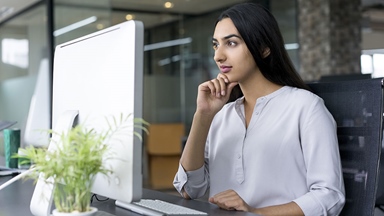 Increase the skilled labour pool
Skills shortages were an issue in Australia well before the pandemic. Increasing the size of the skilled labour pool is essential to supporting Australian businesses, jobs and our economy. The budget should increase the number of free or highly subsidised training places in areas with the greatest skills needs.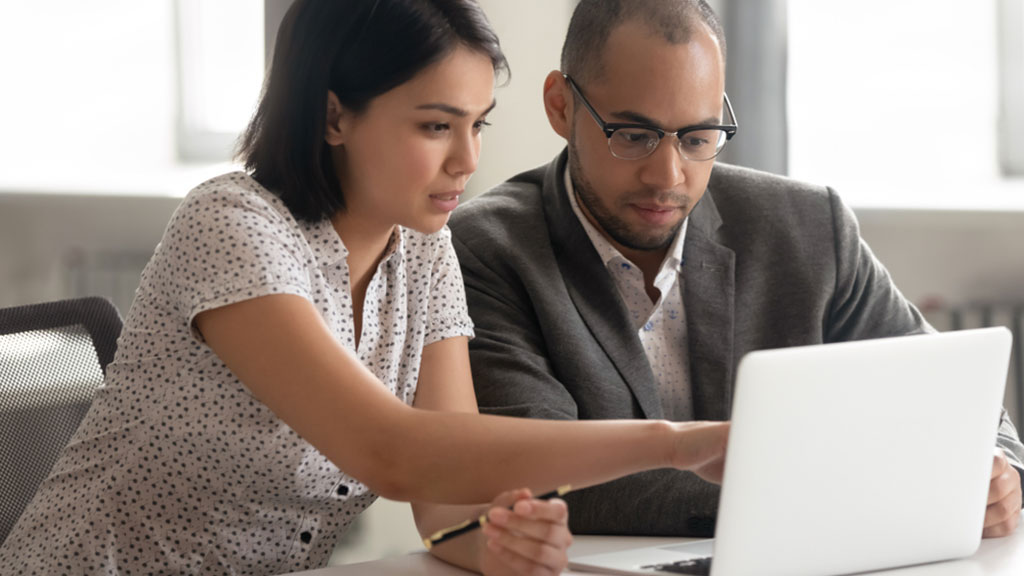 Avoid new regulatory requirements
Governments put a lot of regulatory changes on hold over the past two years. Now is not the time to play catch up with this backlog. Including fewer new regulatory measures in the budget will give businesses the breathing room they need to focus on current challenges.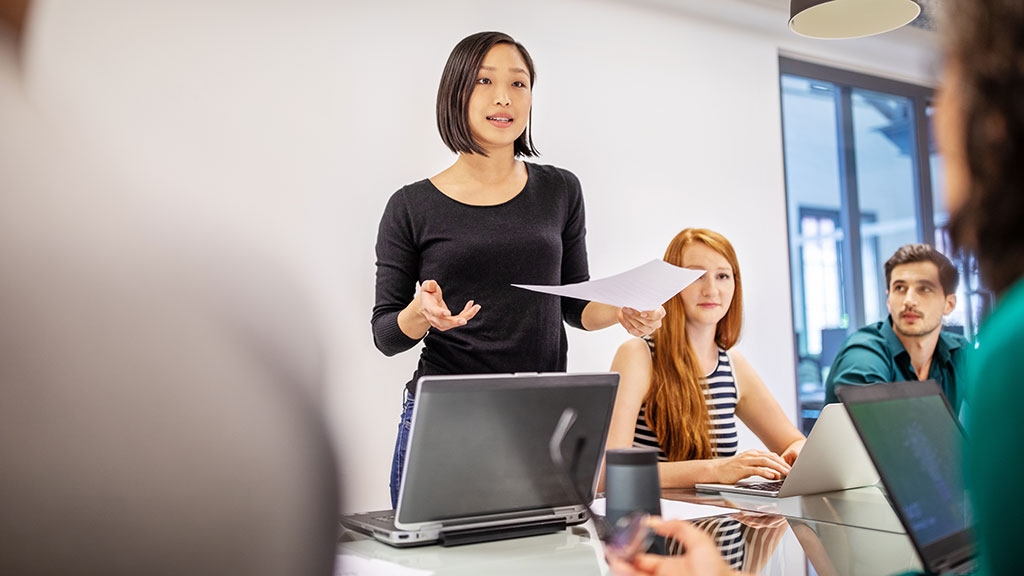 Access to business advice
Distressed small businesses often struggle to access advice, even though it could mean the difference between survival and collapse. The government should consider providing financial incentives, possibly in the form of a voucher or grant, to help small businesses access advice from their trusted advisor.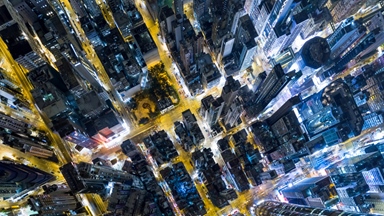 Prioritise economic transformation
Calls to pay down public debt will inevitably grow louder. In our view, Australia's net debt is manageable and low by international standards. With our nation confronting economic issues such as weak productivity, an ageing population and climate change, the government's long-term fiscal strategy should prioritise economic transformation.
Join the conversation on CPA Member Connect
Share your thoughts and exchange views on Federal Budget 2022-23 with your fellow members on CPA Member Connect.