The ballot for the election of Divisional Councillors (for the three-year term 1 January 2022 to 31 December 2024) will be conducted over the period 27 September to 18 October 2021.
Notices calling for nominations will be published in the August edition of INTHEBLACK and in CPA Update. Divisional Council elections are conducted in accordance with Articles 65 and 66 of CPA Australia's Constitution and with Part 6 of CPA Australia's By-laws covering the conduct of elections.
Information for members
The number of vacancies by Divisional Council are listed below. Some Divisional Councillors are eligible to re-nominate for a further three-year term.
| 2021 Divisional Council elections | Number of positions offered |
| --- | --- |
| Australian Capital Territory | 5 |
| Europe | 3 |
| Greater China | 7 |
| Malaysia | 5 |
| New South Wales | 8 |
| New Zealand | 2 |
| Northern Territory | 6 |
| Queensland | 4 |
| Singapore | 4 |
| South Australia | 5 |
| Tasmania | 3 |
| Victoria | 7 |
| Western Australia | 6 |
Eligibility
If you are a member holding the status of CPA or FCPA, you are entitled to nominate for election and vote in your local Divisional Council election.
You can't stand for election or vote if you are an associate or honorary member, or if your membership is suspended. If you have any outstanding fees, fines or other amounts owed to us, which are more than three months overdue you can't vote or stand for election.
Information for potential candidates
Divisional Councillors are elected for a three-year term from 1 January 2022 to 31 December 2024 and may be re-elected for one further three-year term.
Divisional Councillors are volunteers, they commit time and effort without remuneration for the benefit of CPA Australia, its members, the accounting profession and the wider community.
Councillors are expected to attend regular Divisional Council meetings (monthly or bi-monthly) and participate in and lead regular member engagement activity between council meetings. This could include meeting with committees and discussion groups, attending events or networking activities and representing CPA Australia in various external forums. Attendance at certain activities could count towards councillors' CPD obligations.
Compliance requirements for candidates
All Divisional Councillors must agree to the Volunteer Code of Conduct, declare conflicts of interest as they arise and adhere to the CPA Australia Privacy Policy. Further administrative requirements are covered in the Divisional Council Handbook which is updated annually. Copies of these documents can be obtained by contacting the local Returning Officer.
The nomination process
Overview of nomination process
Sign into your member account via our website to access the online nomination form.
Complete the nomination form by 5.00pm (AEST) on Monday 30 August.
Submit the nomination form and include a headshot image (JPEG or PNG).
CPA Australia's Secretariat will provide a formal acknowledgement of each nomination.*
CPA Australia reviews each candidate profile with final approval by candidates.
Approved candidate profiles to Council ballot are transferred automatically to the Divisional Council ballot.
Divisional Council elections are conducted electronically on behalf of CPA Australia by the independent polling firm BigPulse. If you are a candidate, you must nominate through the BigPulse secure portal (accessed via the nomination form link) which is open from Wednesday 28 July to Monday 30 August.
Note: Your personal information is handled in accordance with CPA Australia Privacy Policy and the members collection notice.
You can start completing the electronic submission nomination form, save your details and return to the form to review, amend and add further details before submitting.
In accordance with Part 6 of the By-Laws, you will be asked to provide personal particulars and further details that will be rendered into a standardised format to be presented to voters.
Refer to the example as a guide to assist when completing the nomination form.
You will be asked to confirm your details have been presented accurately prior to the distribution of the ballot to voters.
Each nomination form must be signed electronically by two members eligible to vote in the election. As a candidate, you must provide the names, email addresses and membership numbers of the two members, who will be asked to confirm that they are prepared to sign the nomination. Note that these confirmations must be received by the close of the nomination period, to allow time for the two members to be contacted and to respond.
You are encouraged to provide a (black and white) photograph to accompany your nomination. This should be a 'head and shoulders' shot taken against a light (ideally white) background and will appear as a black and white photograph. Photographs will need to be uploaded with your details, further information is provided on the online nomination form. Inclusion of a photograph is not mandatory and if not included the space for the photograph will be left blank.
You will receive an immediate automated acknowledgement from BigPulse when your nomination has been lodged. Nominations will not be considered to have been lodged without the electronic acknowledgement.
Formal notification
You will receive confirmation of your eligibility to stand for election within two working days of receipt of your completed nomination.
Conduct of elections and voting by members
Elections are conducted in accordance with Part 6 (Election Procedure) of CPA Australia's By-Laws.
Where the number of nominations exceeds the number of vacancies to be filled, a ballot will be held. Divisional Council elections are conducted on behalf of CPA Australia by the independent online polling firm BigPulse.
If you are a member who is eligible to vote in your Divisional Council election you will receive ballot information on or around Monday 27 September and the ballot will open at 9.00am local time on that day. The ballot will close at 5.00pm local time on Monday 18 October.
If you are a member with an email address on our records, you will receive your invitation to vote electronically. If you don't have an email address, you will receive your invitation to vote through the post. Members will have electronic access to candidate details and can lodge their ballots electronically.
Instructions on how to lodge a valid vote will be provided with the voting information in accordance with Part 6 of the By-Laws, the ballot will be conducted as optional-preferential.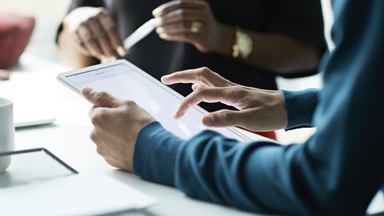 Election results
Results of the 2021 Divisional Council elections for Councillors to commence in 1 January 2022 will be announced in November in the local editions of CPA Update, local Divisional newsletters and on the CPA Australia website.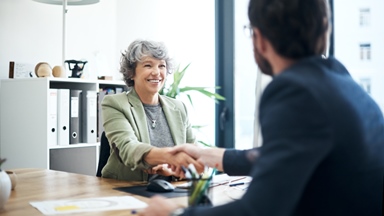 Returning Officers
Local Divisional General Managers and Country Heads are 'Returning Officers' for the ballots conducted in their respective Divisional Council.

Queries concerning eligibility to nominate for election or regarding the conduct of the ballot should be referred to the local Returning Officers.