The 2023 program has successfully matched hundreds of mentees with experienced mentors from across the profession and we thank all involved for participating. We continue to see more mentee applications than mentors, which unfortunately reduces the number of pairings we can facilitate. Becoming a mentor with the program provides a worthwhile opportunity to share your career knowledge and experience with another member. Consider becoming a mentor for our 2024 program and help to shape the profession.
Although applications for 2023 are now closed, you can register your interest now for 2024. We'll contact you at the start of 2024 with program details and how to apply.
The CPA Australia ANZ Mentoring Program connects members outside of their organisation and potentially industry and provides them with an opportunity to share their career knowledge and experience with another member. Mentoring is one of the most popular and successful ways for individuals to grow professionally and enhance their skills.
By applying for the Mentoring Program, you agree to your personal information being collected and handled in accordance with CPA Australia's Privacy Policy and Statement.
How are participants matched?
Both mentors and mentees are required to complete a detailed application form. All information provided will be reviewed by the Mentor Program Team to identify suitable pairs based on their goals and experience. Successful members will be advised no later than Thursday 6 April, 2023.
Note: due to anticipated demand, unfortunately we may not be able to provide all applications with a mentor/mentee. Members who are not successfully matched will still be able to participate in future programs.
Members report high satisfaction rates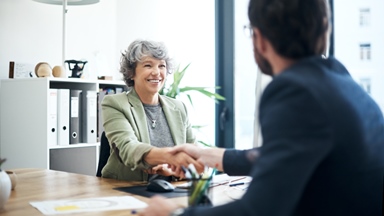 Outcomes of the 2022 program
More than 500 pairs of mentors and mentees participated in the CPA Australia ANZ Mentoring Program in 2022, with an overwhelming percentage reporting high satisfaction with their experience. Based on feedback provided for the program, 93 per cent saying they would recommend the program to fellow CPAs. Similarly, 94 per cent of mentees achieved some or all goals or achieved outcomes they did not expect, and 92 per cent would recommend the program to fellow CPAs.
Register your interest in the Mentoring Program 2024