What's the CPA Australia Mentoring Program?
The CPA Australia Mentoring Program will help you to develop new skills and enhance existing ones within the accounting profession. Our eight-month program is designed to provide members with an opportunity to connect with another CPA Australia member. A mentoring relationship is a powerful development experience that will deliver personal and professional benefits for both the mentor and the mentee.
By applying for the Mentoring Program, you agree to your personal information being collected and handled in accordance with CPA Australia's Privacy Policy and Statement. Applications for the Australia and New Zealand mentoring program for 2022 are now closed
Key dates in 2022
Please take note of these important dates for this year's Australia and New Zealand program.
Applications open: Thursday 3 February
Applications close: Monday 14 March
Program pairs notified: By Friday 15 April
Participant online training: Completed by Friday 22 April
Program launch event: Tuesday 3 May
Mid-program review event: Wednesday 10 August
Program close event: Wednesday 7 December
International Mentoring Program
Enhance your professional growth and connect with other members
Members report high satisfaction rates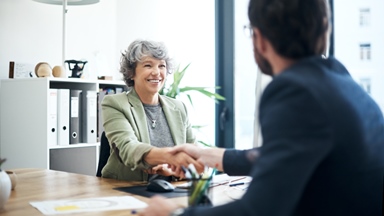 Outcomes of the 2021 program
More than 500 pairs of mentors and mentees participated in the CPA Australia Mentoring Program in 2021, with an overwhelming percentage reporting high satisfaction with their experience. Based on feedback provided for the program, 83 per cent of mentors expressed satisfaction with being involved, with a further 89 per cent saying they would recommend the program to fellow CPAs. Similarly, 82 per cent of mentees were satisfied with their participation, and 85 per cent would recommend the program to fellow CPAs.