These sessions will be available to watch from the start of day one of Virtual Congress and available up to 3 December 2021*.
So, watch them over time when it suits you, or binge them all in one go – it's your choice.
*Some sessions may not be available for the entire OnDemand period, depending on speaker preferences, and these will be clearly marked.
Embrace the "new"
Keep-up with the unpredictable and complex business landscape. Explore what's emerging within business models, finance transformation and innovation, systems thinking and more.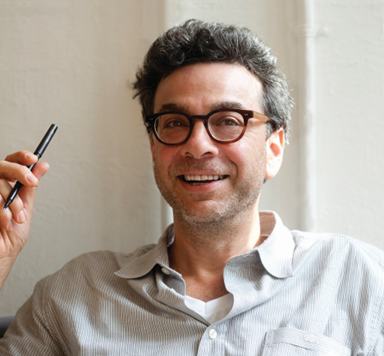 RC01 Superfreakonomics: Asking the right questions is the answer
Stephen Dubner, award-winning author, journalist, and radio and TV personality

Moderator: Alena Bennett CA, Leadership expert and author of "CFO of the Future"

Old rules of business just don't apply anymore and this makes even more sense now than it did years ago when Dubner co-authored a melding of economics with pop culture, aptly titled - Freakonomics and Superfreakonomics. Through captivating storytelling and unconventional analysis, this interview will uncover how to steer your brain into new ways of thinking by asking the right questions, discovering (at times) unpopular truths and ultimately inspiring change in your own finance teams, company and community.
RC07 Open Banking in action: Enabling better data for better decisions
Steve Kemp, Head Of Financial Institutions Partnerships APAC and Emerging Markets, Intuit

Hear from Steve Kemp, Head of Financial Institutions at Intuit QuickBooks, the industry's first accounting software provider to be accredited by the ACCC for Open Banking CDR as he unpacks what open banking in action means for advisors and their clients. Steve will discuss Intuit Australia's ACCC accreditation, share learnings from the UK rollout, reveal the timeline for implementation in Australia and showcase the benefits of Open Banking for advisors to make better decisions for their clients with the rich data that Open Banking will provide.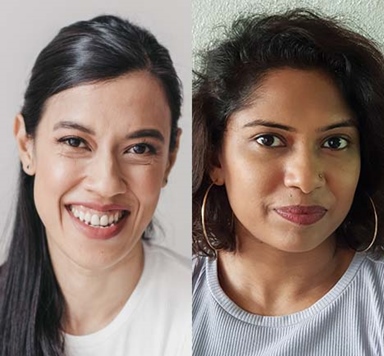 RC10 The strongest mindset
Datuk Nicol David DB PJN, former world squash champion and social activist

Moderator: Audrey Raj, Executive Producer and Presenter, BFM Media

Named the world games greatest athlete of all time, Nicol dominated the courts for 20 years and let the squash do the talking. After retiring from the professional circuit at the top her game, she has by no means slowed down. Building from her life experiences and learnings, Nicol will share practical and applicable tips that can help you reach the top of your game and stay there.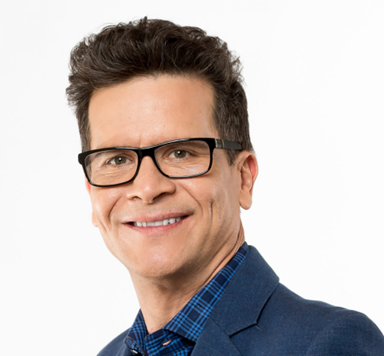 RC19 The art of leading remotely
Tim Sanders, Vice President of Customer Insights, Upwork

Teammates may no longer be sitting next to you and colleagues may be located anywhere in the world. Now is the time to reveal best practices in remote communications and leading remote talents of all types. Learn how you can leverage platforms, cadences, nuance and service level agreements to develop an agile, motivated workforce that achieves organisational goals.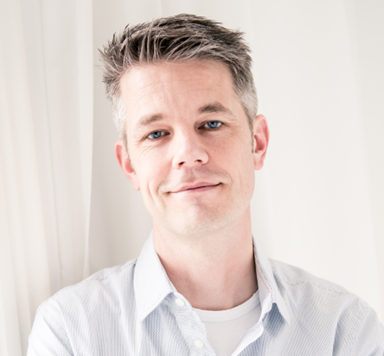 RC20 Accelerate lean and agile business growth
Jurgen Appelo, leadership guru and author of Management 3.0

Are you looking to create an innovation funnel in your organisation? Through the power of case-studies, gain insights into the processes, mindsets and strategies various organisation are optimising to turn ideas into new products and services. Recognise the potential within your role or business to develop valuable offerings for your clients.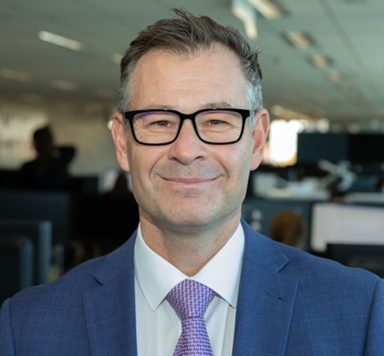 RC21 Digital Transformation for the Public Sector
Peter Alexander FCPA, Acting CEO, Australian Government's Digital Transformation Agency

From Peter's hands-on experience in public sector finance teams and his present role of advising on digital and ICT investments at the Digital Transformation Agency, gain practical insights on driving strategic digital policies, simplifying digital procurement to reduce costs and increase reuse; ultimately ensuring that all digital strategies and priorities are aligned across government.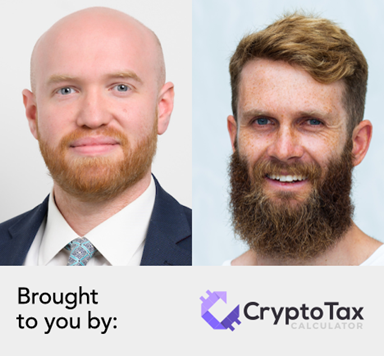 RC26 Cryptocurrency & Common Tax Issues
Harrison Dell, Senior Associate, Chamberlains
Shane Brunette, Chief Executive Officer, CryptoTaxCalculator

In this session, we discuss some of the use cases behind cryptocurrencies and the consequences from a tax and legal perspective. Learn about emerging concepts such as peer-to-peer lending on the blockchain and NBA's $700 million NFT marketing strategy. Harrison goes through common missteps from a tax and legal perspective, and we discuss how accountants can handle some of this complexity with the right tax software.
Manage the now, prepare for the next
With strong foundations, you can overcome challenges and maximise opportunities.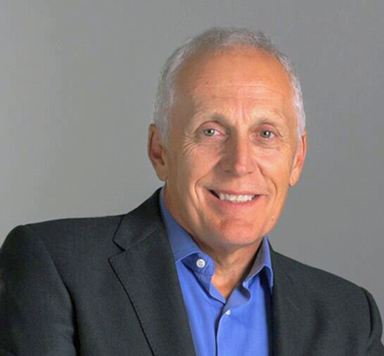 RC04 Culture: The invisible, but powerful leadership factor
Rick Belluzzo, former President & COO, Microsoft

The business environment is confronting significant changes at such a rapid pace. This is placing more emphasis for leaders to transition their organisations. Culture is the silent force that can either energise the change process or become a barrier to success. Building, managing, and changing culture is an essential expertise for today's leaders. Learn key principles and "lessons learned" to help you make culture a competitive advantage.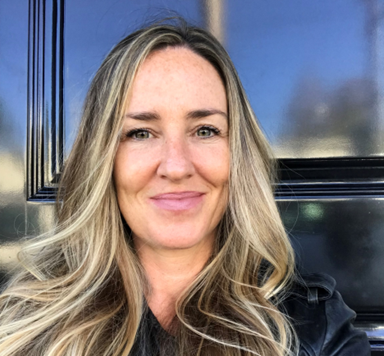 RC05 Empathy and AI: Why the inner work makes the outer work
Danielle Krettek Cobb, founder, Google Empathy Lab

Tech has gone from ubiquitous - devices always on, to intimate - things we wear, to ambient - assistive chatbots and AIs meant to help. What does it mean to live amongst these presences? What are the most important human questions to ask in this new era of technology? Join Google Empathy Lab for a journey into the empathy-driven research and interaction dynamics shaping the next wave of AI-first experiences.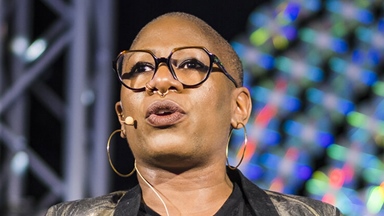 RC08 Embracing the next innovation in finance
Adah Parris, futurist, cultural strategist, systems designer and artist

The future is now. Artificial intelligence, machine learning and other forms of digital and quantum technologies are already changing our understanding of what work is. Find out why and how you can create cultures motivated by the trust, curiosity, activism, diversity and humility, prioritising human potential by using a planetary-centered approach for creative problem-solving.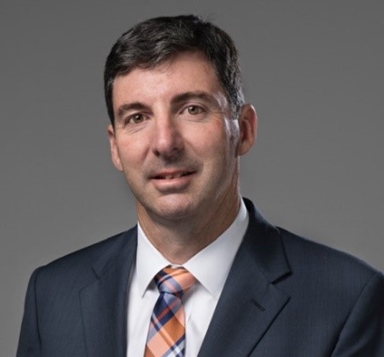 RC09 Cyber resilience in the era of digitisation
Nigel Phair, Director (Enterprise), Institute of Cyber Security, University of New South Wales

Accounting industry is experiencing "a wave of digitisation", opening the business to technology adoption risk. Gain insights about the governance and risk angles of the online environment and learn how to become a cyber resilient business and individual.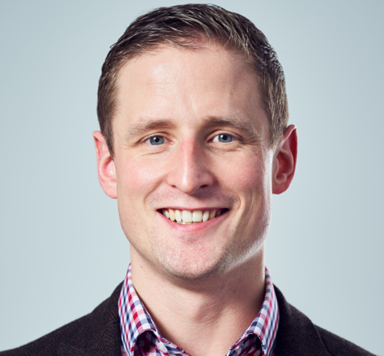 RC15 Intrapreneurship and overcoming the corporate immune system
Jonny Combe, CEO, PayByPhone

Organisations we work for may be conservative, risk averse or anti-change but the individuals within them may have other ambitions. Drawing from experience in disruptive financial technologies, fintech and start-ups in data, go on a journey of driving innovation in the workplace and how you can become an 'Intrapreneur'.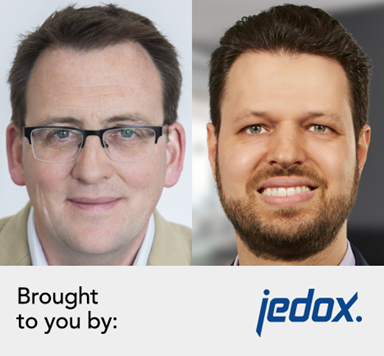 RC22 Uncertainty and Leadership: The path to better decision-making
Richard Gregg CA, Chief Executive Officer, New Horizons
Stefano Giordano, Partner Account Director A/NZ, Jedox

The role of the CFO is evolving from a purely transactional to more strategic role, Finance professionals are becoming business partners within the organisation. Hear from a former CFO who transitioned to CEO during the pandemic how he guided his organisation to better collaboration and decision making amidst unprecedented levels of uncertainty.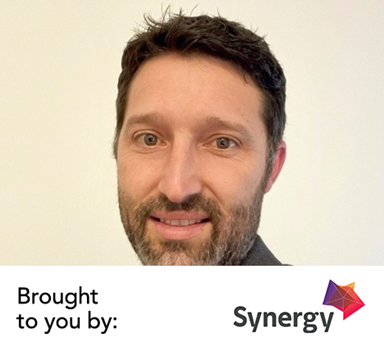 RC23 Critical factors for implementing a successful public sector digital transformation
Josh Ryan, Partner, Synergy Group

During this information session Josh Ryan, Partner at Synergy Group will talk to the key considerations and drivers in 'Navigating Digital Transformation in the Public Sector. This session will cover how to be prepared, the challenges and lessons learned from public sector digital transformation and what the finance function must consider in the digital world.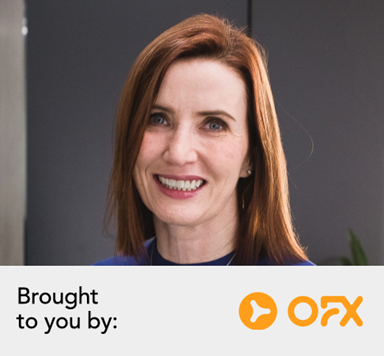 RC24 Harnessing the power of horizontal leadership to drive meaningful change
Elaine Herlihy, Chief Marketing, Product and Data Officer, OFX

For decades the notion of cross-functional working groups has been established and effective within organisations, but never more has the need for horizontal leadership across a business been required to drive meaningful change Elaine uncovers why harnessing the power of peer leadership is imperative to solving key problems, driving organisational growth, and how you can apply this approach in your workplace.
Lead with clarity and ethics
Changes in culture and society bring with them new challenges and opportunities. Prepare yourself and your organisation on how to navigate ethical challenges with greater clarity.
RC02 Ethics in the boardroom
Jim Hagemann Snabe, Chairman, Siemens & Maersk

Moderator: Alena Bennett CA, Leadership expert and author of "CFO of the Future"

The pandemic-led crisis has posed unprecedented challenges for finance and business leaders, reframing the discussions around globalisation, climate change and digitalisation. Gain unique insights from this dialogue about a leader's 'view from the top', the shifts in 'responsible' considerations in the fourth industrial revolution, the human potential to reinvent organisations for a sustainable future and the crucial role that finance functions are poised to play.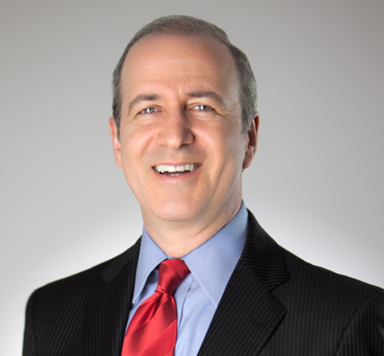 RC03 Ethical Intelligence, making the 'right' decisions
Bruce Weinstein, the Ethics Guy and Forbes contributor

Discover the concept of 'ethical intelligence' and learn how it is the most practical, valuable and even courageous way to determining success on the job and instilling a sense of self-worth. Learn the five principles which form a framework for leading with ethical intelligence, especially in times of crisis.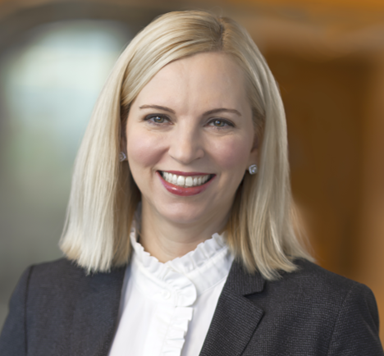 RC13 Fuelling ESG towards sustainable growth
Sherry Duhe, Chief Financial Officer, Woodside Energy

Driving value in today's uncertain landscape, requires a fresh approach. Investors and executives now realize that a strong ESG proposition can safeguard a company's long-term success. Learn actionable lessons on business partnering, creating value for a wider group of stakeholders, and investing in a company's performance, in ways other than financial.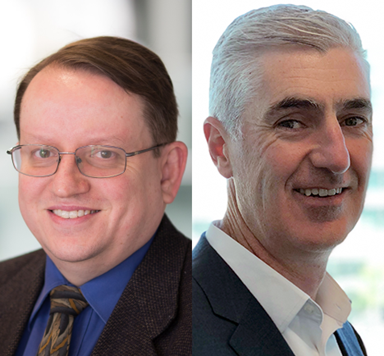 RC14 Intangibles to Climate Risk: Exploring the scope of financial reporting
Prof Michael Davern CPA, Chair of Accounting And B.I.S., The University of Melbourne
Assoc Prof Dean Hanlon CPA, Department of Accounting, Monash University
Ram Subramanian CPA, Senior Manager - Reporting Policy, CPA Australia

In pursuit of more relevant information for decisions, calls to expand the scope of financial reporting abound. In CPA Australia funded Horizons of Financial Reporting research project, we critically explore issues of debate in broadening the scope of financial reporting, including: Should there be increased recognition of intangibles? How should financial reports incorporate climate risk disclosures? How do relevance, materiality, and faithful representation come into play in such questions?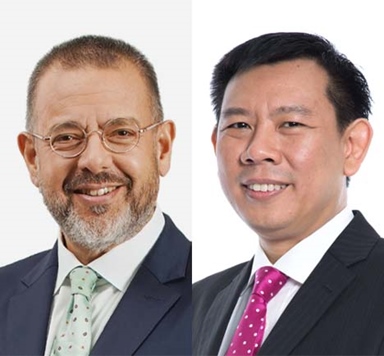 RC17 Moving the dial on sustainable business practices
Speaker: Datuk Muhamad Umar Swift FCPA, CEO, Bursa Malaysia BHD
Moderator: Eugene Wong FCPA, CEO, Sustainable Finance Institute Asia

Embracing sustainable business practices is becoming a global priority due to its impact on climate change. The accounting profession has a crucial role to play in collaborating with governments, business, and civil society to address the climate crisis.

Obtain practical knowhow of an accountant's role in setting the agenda and leading the way to sustainability.
Future-proof your career
Enhance your career and adopt new ways of learning; boost your technical skills and problem-solving prowess. Discover new pathways and customise your journey to reach your goal.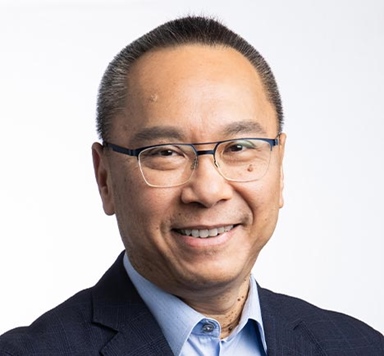 RC06 Risk management in a changing world
Dr John Lee FCPA, Country CEO & Chief Executive Officer, Maybank Singapore

Nearly eighteen months into the pandemic, expectations of recovery are more optimistic as countries ramp up their vaccination programmes. The world has changed, and the pace of changes continues to accelerate. What could this represent in terms of consumers behaviour, supply chains, mobility of talent, etc.? Coupled with increasingly important themes on digitalisation, climate change and inequalities, how should businesses reframe their approach to risk management?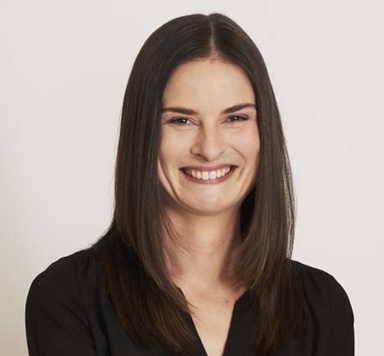 RC11 Take control of your career journey
Belinda Hogan CPA, CFO, 86 400

A chance to build a bank from the scratch is not something that often comes across. So, when it did, Belinda grasped the opportunity with both hands and made the leap. The journey has not been without its challenges, with lessons learnt along the way. Gain insights from the AFR Boss young executive's career journey and discover how emerging finance leaders can take the next step towards success.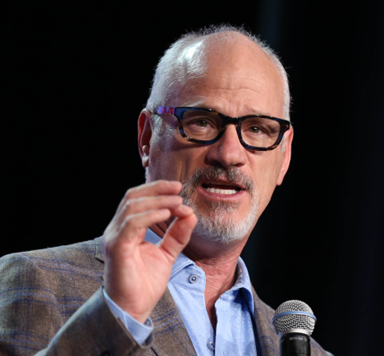 RC18 Activate Your Brain to Unleash the Momentum for Growth
Scott Halford, hall of fame speaker & award-winning author on emotional intelligence, critical thinking, neuroLeadership and influence

Our brain constantly looks for equilibrium. Once in place, it can be applied to creating the momentum needed for the successful outcome of goals and deliverables. In "Activate Your Brain to Unleash the Momentum for Growth", you'll discover 5 ways that a thriving brain can bring clarity and growth, and leave with tactics that can be immediately put to use in your business and personal life.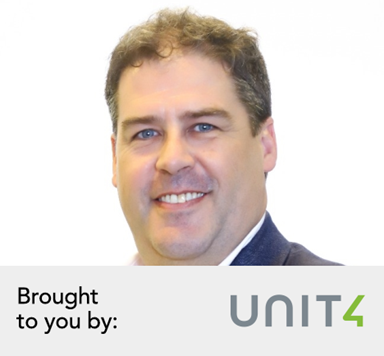 RC25 CFO to CEO: The increasing importance of finance expertise at the top
James O'Reilly, Head of Operations, APAC, Unit4
Emerging faces of accounting
Understand the generational cultural shift, embrace diversity and inclusion to open-up Accounting 2.0.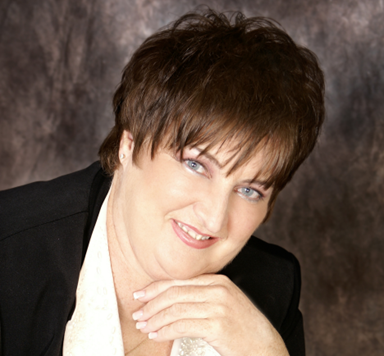 RC12 The diverse talent pool in accounting and its impact on finance teams
Dr Helen Turnbull, founder and CEO, Human Facets

You may want to believe that it's a level playing field but in fact you are competing 'for' talent and 'with' talent in a multicultural market. Challenge your assumptions on what it takes to embed and participate in an inclusive work environment. Gain deeper understanding of patterns and mental models that contribute to blind spots and exclusion.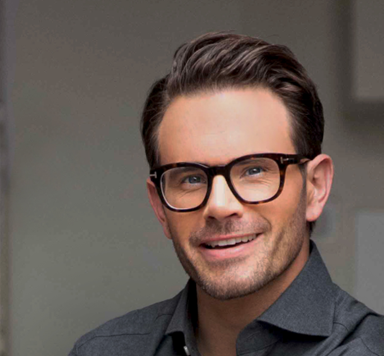 RC16 Generation gap (bridging, sharing and embracing)
Seth Mattison, CEO, FutureSight Labs

As the workforce changes and evolves, so must organisations. Uncover how organisations and leaders can bridge the generational gap by becoming fluid, adaptive, purpose-driven and most importantly human-centred.