The Public Practice Virtual Conference has been carefully curated to include topics, speakers and practical learning for everyone working in public practice today. It's the one professional development conference you should attend this year with your team. Don't miss out – get your tickets today!
On this page:
Watch live
All times are in Australian Eastern Standard Time (AEST). Watch and learn across the day with 8 moderated live sessions including Q&A's. Visit our valued sponsors and connect with colleagues from around the globe during dedicated networking breaks.,All times are in Australian Eastern Standard Time (AEST). Watch and learn across the day with 8 moderated live sessions including Q&A's. Visit our valued sponsors and connect with colleagues from around the globe during dedicated networking breaks.
Watch in your own time
These sessions will be available to watch from 8.00 AM Thursday 19th August until Thursday 16th September inclusive. Watch them over time when it suits you, or binge them all in one go – it's your choice.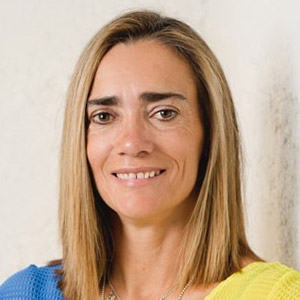 RC01 Building personal resilience and creating hope
Dr Lucy Hone, Co-Director of the New Zealand Institute of Wellbeing & Resilience

After a year in which the industry, indeed the world, went through massive upheaval, the personal toll has been profound. Discover the key skills needed to strengthen your ability to cope with challenges and find hope, even when there is seemingly none to be found.

About the speaker:
Trained in wellbeing science, at the University of Pennsylvania, Dr Lucy Hone attained her PhD in public health at AUT University. She now assists organisations to design and implement wellbeing and resilience initiatives creating sustained and meaningful change.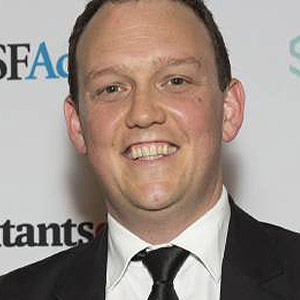 RC02 Understanding cyber security risks
Tyler Wise CPA, CCO, cyberwi.se

The changing scale and nature of cybercrime means any business may be a target. With remote-work challenges adding further complications, traditional protections may no longer hold up. Learn how you can help protect yourself, your firm and your clients.

About the speaker:
Tyler has over 17 years accounting experience in both the public practice and commercial sectors and is the founder and director of Wise Accounting Pty Ltd. Tyler was recently a finalist in the 2021 national Australian Accounting Awards for Thought Leader of the Year.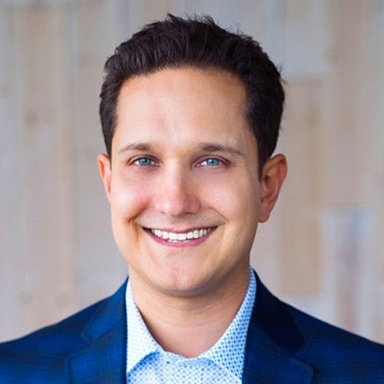 RC03 Crossing the generational divide
Jason Dorsey, President & Cofounder, Center for Generational Kinetics

From Gen Z to Baby Boomers, how we communicate across generations is vital in unlocking organisational capability and enhanced client management. Demystify stereotypes and understand how to drive communication, engagement, trust and performance across generations.

About the speaker:
As a recognised leader in millennial and generation Z trend research, Jason has spoken around the world on issues facing both generations and how to best incorporate millennials and gen Z'ers into corporate culture and drive growth.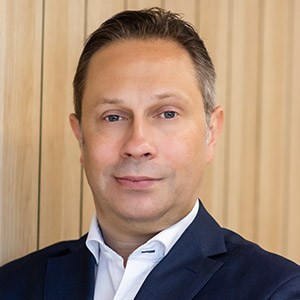 RC04 CPA policy update: Australia, New Zealand & Asia
Gavan Ord ASA, Business Investment Policy Manager, CPA Australia

The past 18 months have brought with significant challenges for public practitioners across the globe. Join us as we unpack the ongoing impacts of COVID19, the policy responses from a domestic and global standpoint, a what CPA Australia is doing to support you.

About the speaker:
Gavan Ord is the Manager of Business and Investment Policy, and Policy Lead for Asia for CPA Australia. Within CPA Australia, Gavan has responsibility for the development of policy, research and advocacy on issues related to business and the economy, including small to medium sized enterprises, taxation and regulation in Australia and Asia.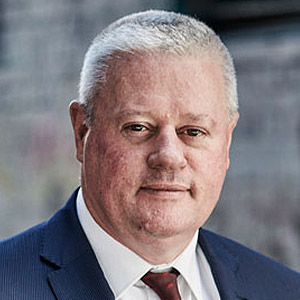 RC05 Essential Tax Masterclass
Neil Jones CPA, Managing Director & Senior Tax Director, TaxBanter

After another busy year across the tax landscape, gain deep technical knowledge into the latest changes in tax legislation and how they affect you, your organisation and your clients.

About the speaker:
Neil worked for 17 years with the Australian Taxation Office including many years in the Assessing, Audit and Advisory areas. Prior to forming TaxBanter, Neil's previous position was as Director in the National Tax Technical Knowledge Centre where has primarily was involved in the training of all PwC staff.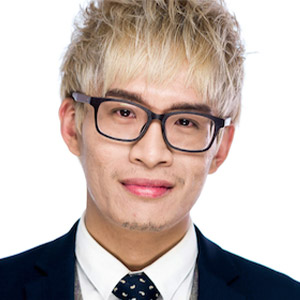 RC06 Building confidence and overcoming fear
Vinh Giang, Entrepreneur

Building a great career and reputation requires strong personal skills. Learn the formula for influence to gain authority, presence and impact. Discover the secrets behind your own 'X-factor'. Explore how to connect and build strong relationships with key clients.

About the speaker:
As a college student, Vinh struck out on his own to start an online business teaching magic. As a magician, Vinh partnered with other performers to create fun and zany shows winning multiple awards at the Adelaide Fringe festival, one of the world's largest experimental art events.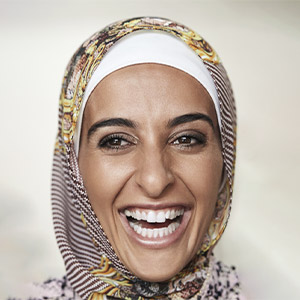 RC07 Leveraging your community
Amna Karra-Hassan, Founder & President, Auburn Giants Football Club

Your credentials are established. Your success well defined. Now what? In a message of hope, collectivism and strength, recognise how you, as a leader of industry, can give back to the community and help foster the business leaders of tomorrow.

About the speaker:
Amna founded the first ever AFL Women's team in Western Sydney and is widely recognised for the diversity she brought to the game. Prior to that she led Community Engagement strategies for the Australian Federal Police and was responsible for driving cultural change within the AFP.
RC08 A limited life to a limitless life
Ben Pettingill, Founder, Enhancing Insight

At just age 16, Ben lost 98% of his eyesight overnight due to a rare genetic syndrome. Join Ben as he shares his journey of self-discovery, and the importance of a strong support network. Be inspired by his message of resilience and how the only limit in life is you.

About the speaker:
Since losing his sight, Ben has gone on to trek Kokoda, become the only legally blind person to have competed in a Spartan obstacle course race, untethered, and water-skied the Southern 80, the fastest water-skiing race in the world.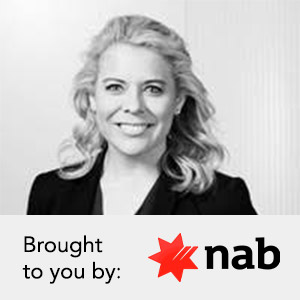 RC09 Strategies for growing your practice
Courtney Worrall, Professional Services Banking Executive - WA

There are many different strategies available to grow your accounting practice. NAB's Professional Services team will share some of the strategies they are seeing in the market and some unique perspectives from high performing businesses.

About the speaker:
Courtney has worked with accounting firms for over 15 years and is passionate around helping them grow. Leading the NAB's WA Professional Services banking specialisation, she works with accountants, financial advisers, lawyers and real estate agents to assist them with finance for M&A, succession planning, working capital.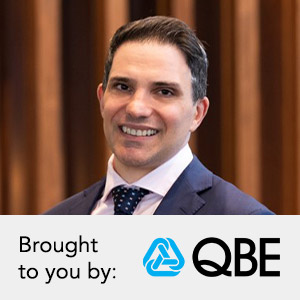 RC10 Risk Management Strategies for your practice
Rob Kosova, General Manager, People Risk Commercial Lines

Covid has reinforced the huge impact uncertainty can have on achieving personal and organisational goals and objectives. Learn how a focus on risk management will help your practice thrive, despite the uncertainty, by creating alignment between employee, organisation and customer values.

About the speaker:
Rob has worked in risk and insurance management for 20 years.
As General Manager for People Risk at QBE Insurance (Australia), a combination of Workers Compensation and Accident & Health, Rob and the team are focused on how they can give customers the confidence to achieve their people risk ambitions today, tomorrow and into the future.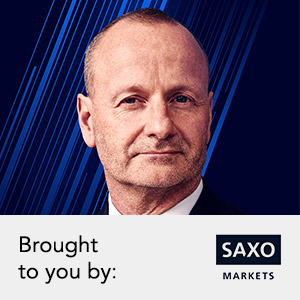 RC11 Macro and market: The hunt for inflation
Steen Jakobsen, Chief Economist & CIO

Don't sleep on inflation, protect your portfolio. Get ahead of inflation's potential return with actionable investment insights from Saxo's Chief Investment Officer Steen Jakobsen on strategies and models of inflation-protected portfolios.

About the speaker:
Steen Jakobsen first joined Saxo in 2000 and has served as both Chief Economist and Chief Investment Officer since 2009. Based in Copenhagen, Steen focuses on delivering asset allocation strategies and analysis of the overall macroeconomic and political landscape as defined by fundamentals, market sentiment and technical developments in the charts.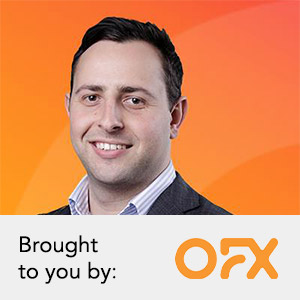 RC12 Managing currency in volatile markets
Ben Hiscox, Senior Corporate Client Manager

Unpack the various global drivers influencing the currency market, the challenges and opportunities that are on the horizon, and the types of situations to look out for with your clients, to ensure that you protect and future proof your business.

About the speaker:
With over 5 years of experience, Ben Hiscox manages a portfolio of corporate clients at OFX, focusing in particular across the New Zealand portfolio. Having been with OFX since 2017, Ben provides a specialised level of support on foreign currency exposure, risk management and international payments to a range of businesses.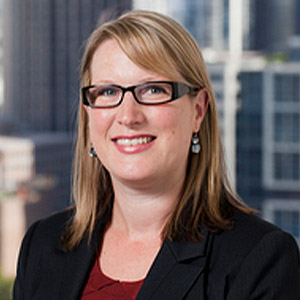 RC13 Public Practice Update 2021
Keddie Waller, Head of Public Practice & SME

With a raft of regulatory developments and emerging trends shaping the Public Practice landscape, learn how CPA Australia is supporting members in this time and new initiatives on the horizon.

About the speaker:
Keddie Waller is the Head of Public Practice and SME at CPA Australia. With her team, Keddie is responsible for the development, servicing, representation and compliance of CPA Australia public practice members. Previously she was CPA Australia's Senior Policy Adviser - Financial Planning, and current member and Deputy Chair of the Industry Reference Council.