Tickets to the conference provided access to all content, inclusive of live sessions, as well as the library of pre-recorded sessions. Live recordings were released in the days following the conference, and available to watch on-demand after the event, until midnight on Thursday 15 September 2022.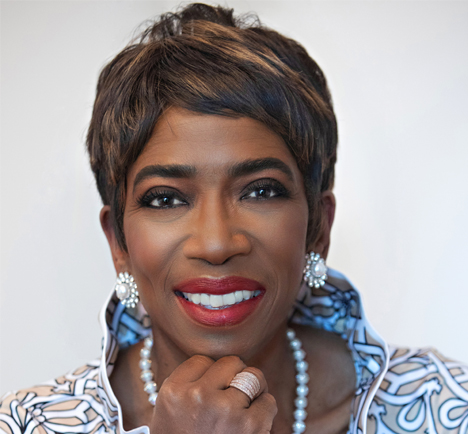 Carla Harris
Senior Client Advisor, Morgan Stanley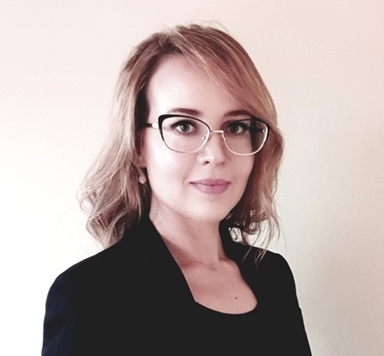 Chloe White
Managing Director, Genesis Block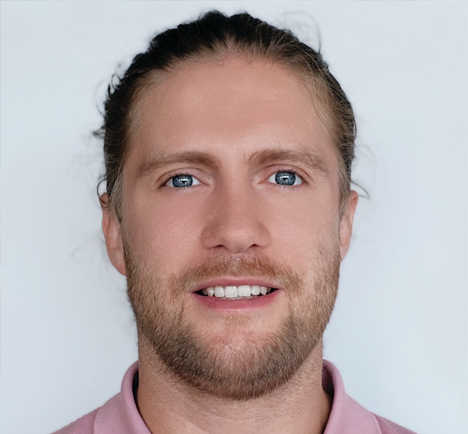 Jakub Sawczuk
CEO and Founder, AEM Algorithm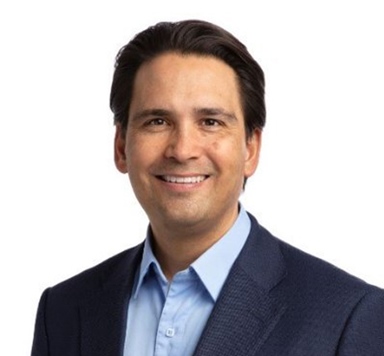 Simon Bridges
CEO, Auckland Chamber of Commerce & Former Leader of the National Party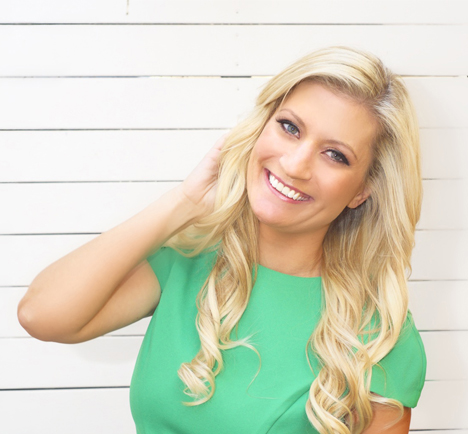 Danielle Di-Masi
Digital Communication and Online Presence Expert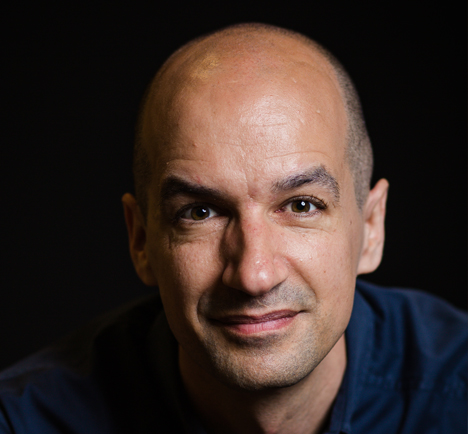 Pascal Finette
Co-Founder, be radical, EY's wavespace Advisory Board Chair, Pearson Digital Advisory Board member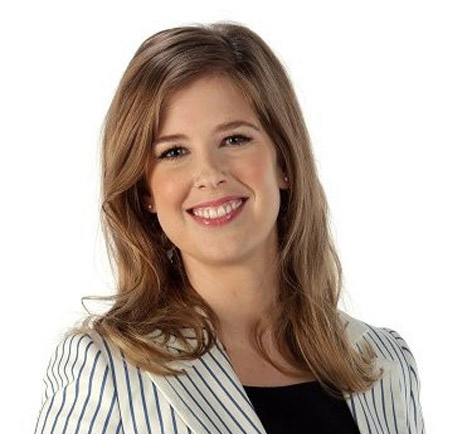 Jessica Irvine
Senior Economics Writer, Sydney Morning Herald and The Age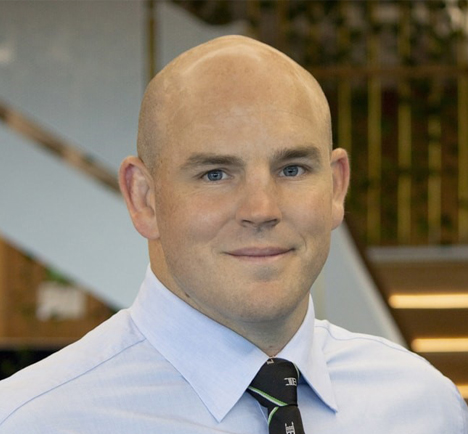 Stephen Moore AM
CEO, Bluebook Insurance Brokers, former Wallabies Australian Rugby Union Captain
Live program – Thursday 18 August 2022
All times are in Australian Eastern Standard Time (AEST). Watch and learn across the day with nine moderated live sessions, including Q&As.
Master of Ceremonies

Arron Wood AM, Sustainability Business Leader, Former Deputy Lord Mayor of Melbourne

The NZ economy, like many, is shifting, and everyone is feeling the impact from inflation and price changes across many services, goods and organisations. As the backbone of the economy, the burden this has on small businesses can be profound. So, to kick-off this year's conference, we'll explore what these impacts mean for New Zealand practitioners and what actions you should be taking to futureproof your practice from rising prices and a changing economy.

About the speaker

Mr Simon Bridges
CEO, Auckland Chamber of Commerce & Former Leader of the National Party

A lawyer turned senior National politician and MP for Tauranga, Simon held a raft of senior responsibilities in New Zealand politics, including as Leader of the National Party and of the Opposition. As a Minister in the Key/English governments, Simon held a wide variety of Ministerial portfolios including Economic Development, Transport, Communications, Energy and Resources, Labour, Associate Finance and Leader of the House.

Simon has an LLB (Hons) and BA from Auckland University where he received a Senior Law Prize, and a Bachelor of Civil law from Oxford University. In addition, Simon has studied at the London School of Economics and interned at the British House of Commons as part of a Chevening-Hansard Society Fellowship.

Simon has recently retired from politics. In 2021, Simon's personal memoir, National Identity, became a bestseller, and received significant critical acclaim. It is a heartfelt wide-ranging book of self-reflections and on what it means to be a New Zealander.

Arron Wood AM, Master of Ceremonies

Official Welcome by Professor Dale Pinto FCPA, Deputy President, CPA Australia

In a tech-driven world, and business environment of accelerating change and increasing complexity, the ability to see and think like a futurist offers a growing strategic advantage. However, "embracing the future" in business has too often meant succumbing to endless hype cycles, techno babble and wishful thinking. Combining principles and practices from the worlds of strategic foresight, social entrepreneurship, tech innovation and design, Pascal will cut through the jargon and provide you with the tools you and your practice need to envision the future of technology and how to seize it.

About the speaker

Over nearly three decades in the technology space, Pascal Finette has accrued all the experience you'd want in a high-level strategic advisor. He started on the net before there was a web browser, learned his way through founding a series of technology start-ups, launched a consulting firm to support entrepreneurs in scaling their own, and built a portfolio investing in early-stage tech companies. Pascal also held leadership positions at era-defining powerhouses Google, eBay and Mozilla, and he was the faculty chair for entrepreneurship and open innovation at Singularity University.

As the founder of boutique advisory firm be radical, and the posse leader at TheHeretic.org — where he's behind an opinionated newsletter and podcast with tens of thousands of subscribers — Pascal inspires, educates and empowers leaders to make sense of accelerating change, envision the future of exponential technology, identify new opportunities, and develop successful, future-robust business strategies. Relentlessly focused on amplifying positive change and the impact of other changemakers, Pascal is also the founder of the non-profit organisations Mentor for Good and The Coaching Fellowship, and he is a trained Co-Active executive coach working with clients to unlock their full leadership potential.

While the timelines to adopt new technologies may have accelerated since the pandemic, the reasons to implement them have not changed: to solve a problem. In an era where anything seems possible, and choices endless, how we go about making those decisions remains key. Featuring CPAs from across the globe, this session will unpack that question, and highlight what tools and trends are being adopted, the challenges in choosing the right provider, and how smaller firms navigate technology without the high cost and complexity. 

About the speakers

Mr Jason Robinson CPA
Director, Future Advisory 

Jason started his accounting career at a big local firm before moving into a boutique accounting and business advisory client management role in the city. It was here he got mentored by some of the best in the business. After honing his skills, learning the ropes inside and out and becoming a qualified CPA and certified Xero Advisor, it was time to follow through on that bloody good idea from a few years ago. Future Advisory was born and Jason hasn't looked back. He's a serial business owner with gin and coffee ventures on the side.

You'll find him with a glass of whiskey reading about the latest tech and marketing news, on the snowfields with his board or at a beautiful restaurant with his family on the weekends. This is a bloke you'll want to be mates with, and someone who will gain your trust and help you and your business with all the enthusiasm you could possibly want.



Mr Matt Vincent CPA
Managing Partner, Duberly Vincent Associates

Matt Vincent is the managing partner of DVA, joining in 2014 to modernise what was a legacy firm. DVA is now proudly, 100% in the cloud, paper-less, fully outsourced, coaching, advising on App's, growing, profitable and a team of high performers.

Taking the scars and skills from transforming DVA, Matt coaches and advises other business owners and accountancy firms in strategy, leadership, outsourcing and technology.

A creative at his core Matt gets fulfilment from innovating and working with others to do meaningful and purpose driven work.

 

Ms Wei Min Lo FCPA
Managing Partner, Lo Hock Ling & Co

Wei Min heads a public accounting firm based in Singapore with more than 90 staff and has more than 30 years of experience as a practicing accountant. Wei Min is a Fellow member of CPA Australia, a Fellow member of the Institute of Singapore Chartered Accountants, a member of Singapore Chartered Tax Professionals and an ASEAN Chartered Professional Accountant.

Facilitator 

Mr Darren Ellis CPA
Director, Eagle Shared Services

Darren Ellis has over 30 years of experience in Professional Accounting, Management, I.T. Systems Design and Development, and Shared Service delivery for groups and individual businesses. Darren has a Master of Business Administration (MBA) from Edith Cowan University in W.A. and is a qualified CPA along with being a Fellow of the Australian Institute of Management W.A. (FAIM) and a member of the Australian Institute of Company Directors. 

The

Murray Wyatt Award

is designed to recognise a public practitioner, early in their career, residing in Australia or New Zealand, who displays Murray's key characteristics of innovation, a progressive mindset and being an advocate for their public practice community. Tune in to see who receives this prestigious award.

Despite being one of Australia's greatest ever rugby union players, Stephen Moore knew early on that his time on the field would be finite. A mindset that enabled him to not only seamlessly transition from the sporting world to the corporate sector but excel. In this wide-ranging discussion, Stephen will share his tips and tricks to mapping out your career – regardless of where you are in your career journey – and why our goal should be to retire to something rather than from something.

About the speaker

Stephen is CEO at Bluebook Insurance Brokers but we may be more familiar for his legendary rugby career. He is Australia's most capped Super Rugby player of all time and is second behind George Gregan for Test appearances for Australia. In 2019, Stephen was made a Member of the Order of Australia (AM) in recognition of his "significant service to rugby union, and to charitable organisations".

Not many people know that before Stephen embarked on a Wallabies career, he was studying a Bachelor of Biomedical Science to become a doctor. Stephen graduated in 2006. Between 2012 and 2015, Stephen was awarded a Graduate Certificate in Change Management (GCCM) from the Australian Graduate School of Management.

In recent years, Stephen was a Principal (Client Division) for the Queensland Treasury and was a Board Member of Lifeline Canberra and an Associate at Quidni Advisory, a Non-Executive Director at Heffron SMSF Solutions and the General Manager (Corporate and Commercial) at The North Australian Pastoral Company. These days Stephen is an Executive Ambassador for the Invictus Games, and on the Board of Directors for Ronald McDonald House Southeast Queensland.

Master of Ceremonies

Arron Wood AM, Sustainability Business Leader, Former Deputy Lord Mayor of Melbourne

Our world is changing, and so are client expectations. As practitioners, our ability to adapt to stay relevant and be successful is only restricted by our level of motivation. Leadership is a journey from execution to empowerment, and how we choose to work at it will define how we grow, not only as individuals, but as we look to grow our practices further and maintain a competitive advantage.

Drawing upon her wealth of experience and the connection of synergies between leading corporate philosophies and effective individual characteristics, Carla Harris will share her practical solutions to further maximise your success in all aspects of your life. Whether it's taking risks, allowing yourself to make mistakes or knowing where your power and influence lies, Carla will help you build your personal equity, elevate your value as an advisor with your clients, and take charge of the possibilities surrounding you.

About the speakers  

Carla Harris

Carla Harris is a Senior Client Advisor at Morgan Stanley. She is responsible for increasing client connectivity and penetration to enhance revenue generation across the firm. She formerly headed the Emerging Manager Platform; the equity capital markets effort for the consumer and retail industries and was responsible for Equity Private Placements.

Ms Harris has extensive industry experiences in the technology, media, retail, telecommunications, transportation, industrial and healthcare sectors. In August 2013, she was appointed by President Barack Obama to chair the National Women's Business Council.

Ms Harris was recently named to Fortune Magazine's list of "The 50 Most Powerful Black Executives in Corporate America", US Bankers Top 25 Most Powerful Women in Finance (2009, 2010, 2011), Black Enterprise's Top 75 Most Powerful Women in Business (2010), to Black Enterprise Magazine's "Top 75 African Americans on Wall Street" (2006 – 2011), to Essence Magazine's list of "The 50 Women Who are Shaping the World", Ebony's list of the Power 100 and "15 Corporate Women at the Top" and was named "Woman of the Year" in 2004 by the Harvard Black Men's Forum and in 2011 by the Yale Black Men's Forum.

 

  

Join your fellow delegates and unpack and dissect some of the challenges of delivering business advisory services with Mark Jenkins CPA, before his session in the afternoon. Take part in this new, virtual environment and join in on the discussion.

Exploring the rise of inflation, increasing world political instability, a volatile currency market and uncertainty facing our major economies, this session will unpack the key areas for practitioners to understand and engage with as they navigate both domestic and global climates with their clients. 

About the speakers 

Jessica Irvine
Senior Economics Writer, Sydney Morning Herald and The Age

Jessica Irvine is one of Australia's most respected economics and finance commentators, noted for her ability to explain complex ideas in an easy-to-understand – and often amusing – way. A veteran of 15 Federal Budgets, today she is senior economics writer for Nine Entertainment's newspapers, including The Sydney Morning Herald and The Age. In 2012, she was appointed National Economics Editor of News Corp Australia's metropolitan mastheads, including Sydney's Daily Telegraph and Melbourne's Herald Sun. 

Jessica is a regular commentator on television and radio, including Channel 9's Today Show and the ABC's Q&A and The Drum programs. Jessica has an honours degree in Economics (Social Sciences) from The University of Sydney and is the author of two books: "Zombies, bananas and why there are no economists in heaven" and "The bottom-line diet".

Michael Judge
Head of Corporate Dealing ANZ, OFX

Michael Judge is employed as Head of Corporate Dealing at OFX. His primary responsibility encompasses the management of a diverse team of FX Specialists. A mandate which includes mitigating the foreign exchange risks faced by medium and institution-based corporates, Michael oversees a wholesale flow of cross-border payments. Possessing an inherent interest in the intricacies of market analysis, Michael has become a spokesperson for the business, regularly providing insights and commentary to the broader business community and to media. Michael is an accredited AFMA foreign exchange dealer, holding a Bachelor of Commerce from Macquarie University as well as a Diploma in Financial Services.

 

The newest fintech fad or a revolutionary technology challenging the very fabric of our political and social institutions? Whatever the case, practitioners are increasingly being tasked to advise and navigate the complexities around crypto and its surrounding blockchain technology for their clients. Demystifying its appeal, our expert panel will also examine best practices around reporting the data, the regulatory framework and how cryptocurrency is changing the taxation landscape.

About the speakers

Mr Geoff Rooney
Partner, BDO Australia

Geoff Rooney is a Sydney-based partner at BDO within the Financial Services Audit and Assurance division. With over 16 years of experience in providing audit and assurance services, Geoff's clients include those in wealth management, funds management, superannuation, retail and investment banking, leasing and insurance.

Mr Jakub Sawczuk
CEO and Founder, AEM Algorithm

Jakub is the CEO and Founder of AEM Algorithm, having established it in 2018. The company has been industry partners with RMIT Blockchain Innovation Hub since late 2019. As a certified Accountant and a BAS agent, with vast experience in accounting systems, Jakub has developed AEM Journaler, which was the first certified crypto accounting app to enter Xero marketplace for tracking and managing cryptocurrency transactions and more.

Ms Jenna Woon
Senior Tax Manager, BDO Australia

Jenna Woon is a senior manager in the BDO corporate and international tax team. She provides tax advisory and compliance services to domestic and multinational corporate groups and high net wealth family groups in various industries, including fintech, media and entertainment, manufacturing, retail, real estate and renewable energy. 

Mr Matt Crofts CPA
Senior Product Manager, Crypto Tax Calculator

Matt has over 20 years of experience in the accounting software industry and is a qualified CPA, and an SMSF Association Accredited Specialist. He is actively involved in software, SMSF's investments, blockchains, tradefi, defi and other developing forms of fintech. Matt recently joined Crypto Tax Calculator, working with the team to make blockchains and tax more manageable for accountants and their clients.

Facilitator 

Ms Chloe White
Managing Director, Genesis Block

Chloe White is a leading digital assets policy expert, and the Founder and Managing Director of Genesis Block, a cryptocurrency regulation advisory firm. Prior to launching Genesis Block, Chloe was the Australian Government's inaugural National Blockchain Roadmap Lead, and the lead cryptocurrency analyst at the federal Treasury. Chloe is the Strategic Policy Advisor to Blockchain Australia.

As practitioners look for new ways to leverage their existing compliance service offerings to meet their clients' demands, a simple question remains: how do we define the scope of business advisory, and is it for us? Featuring two distinctly different approaches to building an advisory service, this session will unpack that very question, while also examining what your clients really need from you and how to market, sell and deliver those services in a sustainable and scalable way, without breaking the bank.

About the speakers

Mr Peter Knight FCPA
Director, Knight Partners

As both a CPA and Chartered Accountant, Peter has over 36 years of experience within the accounting and business world. He has been a world-class public speaker for over 30 years and a professional mentor for 12 years. In fact, he is a former President of CPA Australia (NSW).

Peter completed his master's degree at Macquarie University and went on to be a lecturer and tutor in Financial Accounting. He has an incredible ability to explain complex financial information to different audiences, whether it be students, new business owners, or international masterclasses.

Peter was one of the founding Partners of national firm Hayes Knight, which grew to have offices in each capital city around Australia and New Zealand. With 38 partners and 350 staff in their first 6 years, the BRW Top 100 ranked them as the 25th largest accounting firm in Australia.

After 12 years with Hayes Knight, Peter moved to BDO as National Marketing Director for two years before starting his own practice. Peter now focuses primarily on franchise accounting, tax and super, and mentorship. Peter heads up his team of exceptional accountants and bookkeepers and is committed to providing you with fantastic service.

Mr Mark Jenkins CPA
Co-Founder and Director of Sales, The Gap

Mark Jenkins has had over 20 years in Public Practice with the majority of that time as sole Director of Quay Accountants in the sunshine capital of NZ – Whakatane.

In 2014, he sold his firm so that he could focus on his true passion: helping accountants to accelerate small business success. Mark joined forces with Viv Brownrigg, together creating The Gap so that accounting firms throughout NZ, Australia and the UK can use business development content to maximise income without having to re-invent the wheel.

In his downtime, Mark likes nothing more than getting up at the crack of dawn, pulling out his kayak, catching, filleting and BBQing his catch of the day. He's also a familiar sight on the Whakatane River, after deciding that if he couldn't beat his three sons at rowing, he may as well join them.

Facilitator

Kate Groom
Director, Franchise Accounting and Tax

Kate's background is in advising business owners, including business planning and strategy, financial education and business coaching. Within the practice, Kate looks after client management, communicating what the financial reports actually mean, developing additional services and working on their business systems.

Join the General Manager from TaxBanter, Craig McCormick, as he helps us make sense of the ever-evolving tax landscape. Gain deep technical knowledge about the latest changes in tax legislation and how they impact you, your organisation, and your clients.

About the speaker

Craig is an experienced finance and management professional with a background in leading high performance teams and driving business performance. He is responsible for leading the TaxBanter business across its Australian national operations which covers every state and territory and major regional centres.

Craig's prior experience includes a national leadership role with a large mid-tier accounting group and CFO roles with high growth companies and management roles with large global listed groups. His outside interests include entertaining, relaxing at the beach with his family and participating in endurance sports.
Watch in your own time
These sessions will be available to watch from 8.00am on Thursday 18 August until Thursday 15 September inclusive. Watch them over time when it suits you, or binge them all in one go – it's your choice.
On-demand sessions announced so far
Ms Danielle Di-Masi
Digital Communication and Online Presence Expert

Technology isn't slowing down, so it's essential that you adapt to new marketing intricacies as you look to grow your business. Danielle Di-Masi will explore the science behind connection, while also suggesting ways to make your brand stand out in the digital world.

Dr Damian Kristof FASLM
Naturopath, Nutritionist and Chiropractor, Vida Lifestyles

Have you ever wondered what your body is telling you and how stress is impacting your wellbeing? Dr Damian Kristof FASLM, of Vida Lifestyles, will reveal the stages of stress you have moved through, where you are in your current stress cycle, and how the effects of stress can be countered.

Ms Keddie Waller
Head of Public Practice, CPA Australia

With new regulatory developments and emerging trends and opportunities shaping the Public Practice landscape, learn how CPA Australia is supporting members during this time and what new initiatives are on the horizon.

Mr Mark Stockwell
Director e-Invoicing, Australian Tax Office

Mr Matt Lewis
Co-Chair, DSPANZ Peppol Industry Committee, and Founder and CEO, Capability Wise Pty Ltd.

From reducing the risk of email scams and cyber-attacks to freeing up valuable time to run and grow your business, this session will unpack what eInvoicing is, what it isn't, and why you should make the switch.

Mr William Pike
Founder and Director, William Pike Challenge

Sharing his collection of remarkable stories, including surviving a freak Mount Ruapehu volcanic eruption which claimed one of his legs but left his drive to succeed and passion for adventure unscathed, William Pike will inspire you to set outside of your comfort zone to overcome challenge and change to achieve extraordinary things in your professional and personal lives.

Mr Stephen Jones FCPA
Partner, Succession Plus

With the pandemic bringing into sharp focus the role of succession planning for firms and individuals, Stephen Jones will elucidate the importance of a documented succession plan and what goes in it, developing a holistic approach to life after work and case studies of successful succession and how that might apply to you.

Ms Kate Christie
Founder and CEO, Time Stylers

Our time is precious and falling into the trap of trying to do it all only represents a huge risk to your ongoing wellness, success, and professional development. With dozens of strategies for immediate time gains, productivity expert Kate Christie will showcase how you, regardless of how new or experienced you are in the industry, can take control of the agenda.

Mr Brent Morgan
Director, Rodgers Reidy

In January 2021, Small Business Restructures (SBR) were implemented to avoid an expected tidal wave of insolvency post-COVID and to keep businesses trading and avoid liquidation. Learn more about how the SBR regime can allow your client to break the burden of legacy debts and continue to trade profitably..

Mr Tyler Wise CPA
Founder & Director, cyberwi.se 

Do you understand the cyber risks your practice might be facing? To help prepare your business and ensure you are taking the right actions to prevent cyber threats, Tyler Wise will walk you through an easy-to-understand checklist to help you identify where the cracks are and how best to address them.