Your ticket to the conference gives you access to all content, inclusive of all live sessions, as well as the library of pre-recorded sessions. Live recordings will be released in the days following the conference. Sessions will then be available for you to watch On Demand after the event, until midnight on Thursday 5 May 2022.

Join your colleagues from across the not-for-profit sector to watch and learn from sector regulators, experts and your peers through live and pre-recorded keynotes and panel discussions.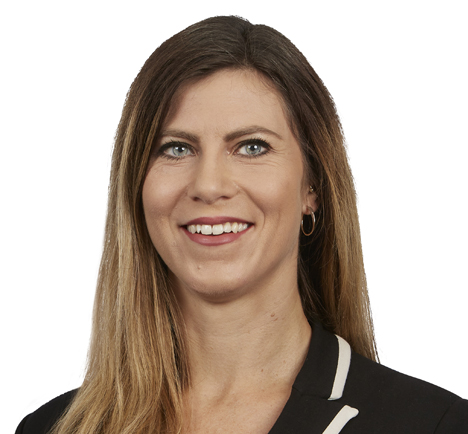 Anna Longley
Assistant Commissioner, General Counsel, Australian Charities and Not-for-Profits Commission.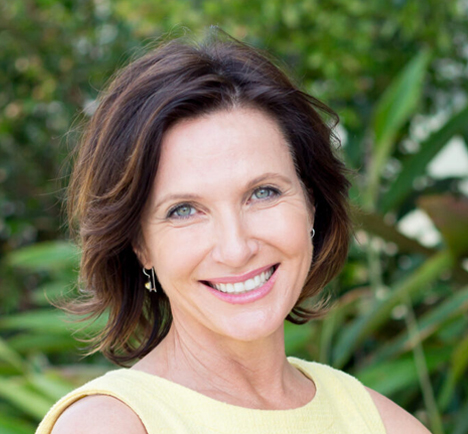 Dr Margie Warrell
Bestselling author, leadership advisor and global authority building courage for leadership and life. PhD, Human Development and Organisational Change.
Justine Flynn
Co-founder and Brand Director, Thankyou Group.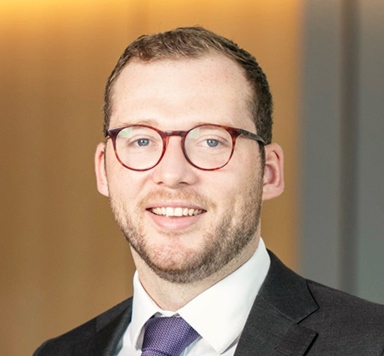 Jonathan McMenamin
Senior Economist, EY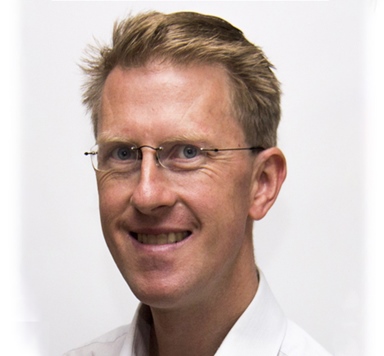 Marcus Harvey
Manager, Digital Transformation Hub, Infoxchange.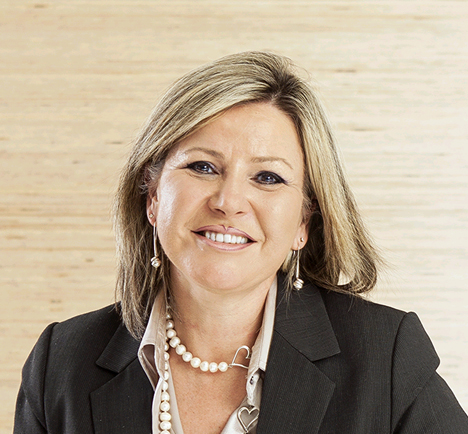 Jennifer Moltisanti
Assistant Commissioner, Not-for-profit Centre and Government Relations Australian Tax Office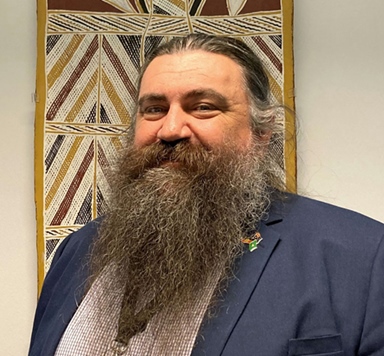 Gerrit Wanganeen
Acting Registrar of Indigenous Corporations, Office of the Registrar of Indigenous Corporations (Cwlth)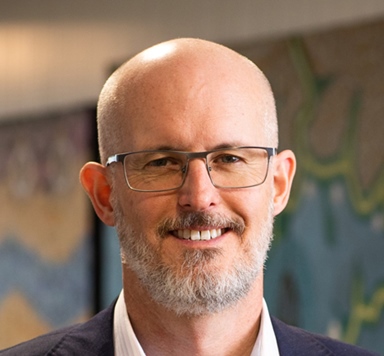 Lee Sauerwald FCPA
Executive Manager Corporate Services, Uniting Communities; President, Australasian Fleet Management Association
Live Mini-Masterclass (New for 2022)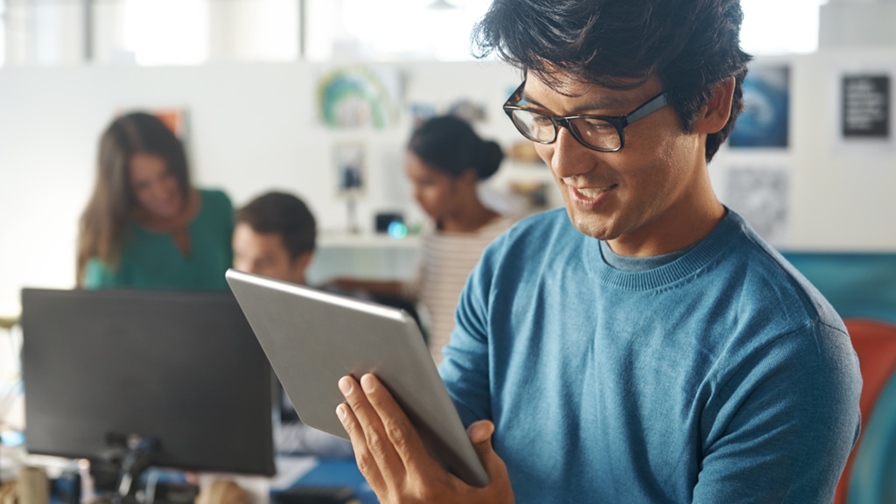 Turning data into wisdom – Dr Liam Bastick FCA FCMA CGMA MVP, Director, Sum Product

In this special 90-minute lunchtime session, you'll be taken on a journey to understand the importance of visual data communications for a successful not-for-profit organisation, using Excel, Power BI and PowerPoint to turn your data into actionable wisdom. Don't miss it!
Live Program – Thursday 7 April 2022 AEST
Mimi Kwa MC

Official Welcome by Professor Dale Pinto FCPA, Deputy President, CPA Australia

Amid the disruption of the COVID-19 pandemic, there have been opportunities to rethink how we work, live and lead, and to bounce forward stronger, braver and better.

In this keynote, Dr Margie Warrell will share practical ways you can leverage the learnings and experiences of the last two years to lift yourself and those around you to enjoy a stronger sense of wellbeing and success on every measure that matters.

Topics:
• Activate 'post traumatic growth' to emerge braver and better.
• Rethink risk to 'Train the Brave' on a daily basis.
• Lead from within, spreading positive 'emotional contagion'.
• Build resilience rituals to unlock dormant potential and forge deeper connections.
• Manage negativity and use 'stressors' to sharpen your performance, not stifle it.
• Harness the power of language to build confidence and grow influence.

About the speaker

Dr Margie Warrell is a bestselling author, leadership advisor and global authority building courage for leadership and life. The titles of Margie's bestselling books – Brave, Stop Playing Safe, You've Got This! and Find Your Courage – reflect her passion for empowering people to lead braver lives with greater impact. She draws on 25 years of diverse international experience to unlock potential in individuals, teams and organisations. Her insights and strategies for managing risk, countering timidity, and emboldening braver leadership have never been more relevant or required. Organisations like NASA, Dell, Google, Salesforce, Deloitte, Amazon and Berkshire Hathaway engage her to foster 'cultures of courage' that build edge and accelerate growth. A Forbes columnist and Women's Economic Forum honoree, Margie lectures at lead universities (Columbia, Georgetown) and her globally-grounded expertise is often featured in top media such as The New York Times, CNN, Fox News, Bloomberg and Today Show.

As the national regulator of charities, the Australian Charities and Not-for-profits Commission has a role to play in supporting and sustaining the charity sector, as well as enhancing public trust and confidence in the sector. In this session, Anna Longley, Assistant Commissioner General Counsel at the ACNC, will outline how the ACNC has been pursuing these objects and take you through recent regulatory changes for charities.

Topics:
• Overview of current charity sector numbers.
• Enhancement to Charity Register and opportunities for charities.
• Changes to reporting and other regulatory requirements.
• Outline of support the ACNC provides to the sector – including on mergers, reporting, reviews.
• Impacts of COVID.

About the speaker

Anna Longley is the ACNC's Assistant Commissioner, General Counsel. She acts as the senior legal advisor to the ACNC Commissioner and the Advisory Board and has legal oversight of the ACNC's work regulating charities. Having worked at the Australian Taxation Office for over 16 years prior to becoming General Counsel, Anna has an extensive background in public administration. Most recently, she was an Assistant Commissioner in Private Wealth, leading assurance and review work on high-wealth individuals, private groups and not-for-profit entities. Anna also sat on the ATO's General Anti-Avoidance Rules Panel, and for two years oversaw Fringe Benefits Tax for the ATO.

Anna is experienced in dispute resolution and litigation. She has appeared for the Commissioner of Taxation in the Administrative Appeals Tribunal and the Federal Court in cases on income tax, GST and indirect tax, superannuation and not-for-profit matters. Anna holds a Bachelor of Laws with Honours, a Graduate Diploma of Legal Practice and a Masters of Taxation. She was admitted to practice as a lawyer in 2005. In the charity sector, Anna has spent several years volunteering for and on the board of community legal centres.

"Sustainability and profitability are not mutually exclusive – this is a dangerous thought and it's everywhere. So, the finance community will be the key instrument to help save the planet" – Jeremy Schwartz, former multinational CEO, CMO and Innovation Lead for organisations including The Body Shop, L'Oréal, Pandora and Coca-Cola (CPA Congress 2021).

Electric vehicles are a key component to the transition to a zero-emissions transport world. Although electric vehicle uptake in Australia is currently lower than other developed countries, there are several key factors that are holding us back. Accountants will be key to making the transition work for both the environment and your organisation's bottom line.

By shifting gears and changing your fleet vehicles to electric power, over time you can cut service costs and make a significant reduction to greenhouse gas emissions when charging using renewable energy.

Topics:
• The transition to electric vehicles and what the timeframes currently are.
• Infrastructure roll out: what's needed at your home, your workplace and your local service station.
• Current tax implications and costs savings that can be made.
• Busting myths so you know exactly what electric vehicles can do.
• Hear directly from a not-for-profit organisation that's leading the way on all things sustainable and how they are introducing electric vehicles into their fleet.

About the speakers

Lee Sauerwald FCPA, Executive Manager Corporate Services, Uniting Communities; President, Australasian Fleet Management Association

Lee Sauerwald FCPA specialises in social, environmental and financial sustainability while undertaking executive responsibility for the Uniting Communities Corporate Services portfolio. This includes Property, Investment, Financial, ICT, Procurement, Fleet and Carbon Reduction Services. Lee has led Uniting Communities to be Certified Carbon Neutral since 2015 – the first Australian Registered Charity and first South Australian organisation to do so. As the Inaugural Ambassador and a Founding Partner of Carbon Neutral Adelaide, Uniting Communities have been awarded their Business Leadership Award for their leadership and advocacy in reducing carbon emissions. U City is Uniting Communities latest innovation: a 6 Star Green Star vertical village bringing together residential, social, commercial and community services to create a vibrant, inclusive and sustainable community thriving in the heart of Adelaide. Uniting Communities' most recent ambition is to reach net zero carbon emissions by 2035, and they invite all businesses and organisations to join them on achieving their own net zero targets.

Tim Washington, Chair of the Australian EV Council

Tim Washington is the Chair of the Australian EV Council, the country's peak body for electric vehicles. He is co-founder of JET Charge, Australia's largest EV charging infrastructure solutions provider, and Chargefox, the country's largest EV charging network

Patrick Viljoen CPA, Senior Manager Environment Sustainability Goals, CPA Australia

Patrick Viljoen is the Senior Manager Environment Sustainability Goals, in the Policy and Advocacy team at CPA Australia. Prior to joining CPA Australia, Patrick worked for the Chartered Institute of Management Accountants (CIMA) in London and Shanghai as Regional Finance Manager for Africa and Asia. Patrick is an experienced lecturer in Finance and Investment Management at the University of Johannesburg and has held several key finance positions in the wealth creation industry in both the United Kingdom and South Africa.

The traditional role of an accountant has always been to take the numbers and make them mean something, and now with so many modern, easily accessible data analytics tools available, you can tell your organisation's story to the Board and stakeholders more efficiently than ever before. In this session we'll take you on a journey, explaining the importance of visual data communications for a successful not-for-profit organisation, using Excel, Power BI and PowerPoint to turn your data into actionable wisdom.

Topics:
• The four key elements of a successful business, regardless of its raison d'être.
• The Data Pyramid: how to turn data into wisdom in three steps.
• Unscrambling your data: Objectives, Critical Success Factors, Key Performance Indicators, Key drivers.
• Importance of narrative: why communication is so important. Creating a narrative: the Situation, Complication, Resolution model.
• Charts vs. dashboards.
• Best practice design tips.
• Simple ideas for dashboard construction in Excel.
• Why Power BI takes it to the next level.

About the speaker

Dr Liam Bastick has over 30 years of experience in financial model development/auditing, valuations, M&A, strategy, training and consultancy. He has considerable experience in many different sectors – including banking, energy, media, mining, oil and gas, private equity, transport and utilities. Liam is a Fellow of the Institute of Chartered Management Accountants (CIMA) and is a professional mathematician. He is recognised by Microsoft as a Most Valuable Professional (MVP) – one of c.80 worldwide – in Excel and was the recipient of the Financial Modelling Institute's inaugural Lifetime Achievement award in June 2021.

When your passion and determination to make life better for others drives you forward each day, there's no limit to what you can achieve – even when it feels like there is. In an already challenging environment, and now into year three of the pandemic, hear how three CPA members are overcoming the challenges to add value and make a difference in the lives of others, while supporting the next generation of young accountants to step up and join them.

About the speakers

Sandy Chakravarty FCPA, General Manager and Chief Financial Officer, State Trustees

Sandy is a strategic and innovative leader with an executive and non-executive career of more than 25 years spanning Australian and international blue chip organisations including Australian Red Cross, Boston Consulting Group, Bristol-Myers Squibb, Ingersoll-Rand and more recently State Trustees.

Sandy has extensive leadership experience across corporate and commercial functions driving strategic, commercial and transformational initiatives. Governance, steering organisations towards a growth trajectory and excellence in navigating organisations through crises are particular passions for Sandy. She is culturally astute and has a collaborative leadership style.

Sandy currently serves as the Chair of the Finance Audit, Investment and Risk Committee at the Southern Metropolitan Cemeteries Trust and is a Trust member.

Sandy's previous Board and Committee Chair experience also includes Australian Red Cross Blood Service (LifeBlood), International Women's Development Agency, Link Community Transport, Eating Disorders (Vic), and the National Association of Women in Operations.

Tracey De Friskbom CPA, Chief Financial Officer and General Manager of Corporate Services, The Mai-Wel Group, a Not-For-Profit Employment & Disability Service Provider

Tracey has over 17 years' experience as a Chief Financial Officer and many years' experience in various accounting and management roles across a number of industries which includes; commercial construction, engineering, manufacturing and supply. Tracey has proven herself as a strategic and commercial expert in an agile marketplace.

A true champion of change, Tracey has a passion for empowering both financial and non-financial leaders. Tracey joined Mai-Wel almost 8 years ago and has been the driving force for leading various stakeholders within the disability sector in a significant culture change with the introduction of the commercially focused National Disability Insurance Scheme. This culture change continues to shift with the operational impacts from COVID-19. From ensuring service provisions continue with our front-line workers (and their availabilities) to the dynamic shift towards hybrid work arrangements, where corporate staff members work from both their homes and in the office, all this whilst navigating through "The Great Resignation" affect, which sees a transformation in staffing which provides both opportunities and challenges in the workplace and a change in the recruitment pool.

Tracey has a Bachelor of Business, is a member of CPA and was a proud mentor in the 2019 & 2021 CPA Mentor programs.

Rajkumar Gohain CPA, Financial Services Manager, Hymba Yumba Independent School, Former 1st Class Indian Cricketer, experienced not-for-profit accountant

Raj is a passionate and dynamic community advocate for aspiring accountants and finance professionals, to join the not-for-profit and the community sector, to make a difference in the lives of people less privileged.

He is profoundly embedded with values and highly regards the First Nation People's culture and other communities. He holds a Bachelor of Commerce and Business from Gawahati University India and a Masters of Professional Accounting from Central Queensland University.

Raj is a volunteer committee member for CQUniversity's Regional Engagement Committee, Deputy Chair of CPA Australia (Qld) Not-for-profit committee and a member of the CPA Australia (Qld) Indigenous committee.




In 2008, the Thankyou Group's genesis product was a humble bottle of water. A 'silly product' in which they always said should not exist – but while it did, it provided a better choice in the market, that would fund clean water projects for those in need around the world. In 2020, Thankyou exited bottled water and left it behind, for more sustainable and impactful change. The world is in a very tough spot right now. We don't know the true effects of the pandemic, but we do know that the world's poorest have been hit hardest. Both local and global charities who form a big part of working with people on their journey out of hardship and poverty, are facing bankruptcy, as governments and individuals hit by the economic impacts of COVID-19 are anticipated to decrease their funding commitments.

We are already seeing charities pulling back from the work they do, leaving countries and making staff redundant. This will dramatically impact the face of giving to charity and not-for-profits for the next decade. So, we need to make every single dollar count and work closer than ever before with our partners and teams to drive more impactful change in a world living with COVID.

Justine Flynn, co-founder of the Thankyou Group will join us for a special keynote address to discuss the obstacles many charities and not-for-profits face, the importance of true sustainable partnerships and the four most powerful keys that saw the Thankyou team turn the company around, from running towards a negative year to the most profitable and impactful year yet!

About the speaker

A true disruptor for purpose, Justine Flynn's leadership as co-founder of Thankyou has seen a small start-up go against all odds to become one of Australia's leading social enterprises, globally recognised for its creativity, innovation and impact. Thankyou has given over $17 million to projects across 32 different countries, and has funded safe water access for 192,367 people, health and hygiene training for 302,814 people, as well as many other life-changing and life-saving projects. Passionate about establishing positive workplace cultures and driving effective marketing, Justine helps to engage individuals across Australia to play an active part in contributing to social change. Boasting incredible and socially conscious ideas, Justine empowers others to reach their full potential and to strive for success.
Hear from the sector regulators
Speakers

Nikole Gyles CPA
Technical Director, Australian Accounting Standards Board

Fridrich Housa
Deputy Technical Director, Australian Accounting Standards Board

Ram Subramanian
Senior Manager, Reporting Policy, Policy & Advocacy, CPA Australia

This session will provide an overview of the Australian Accounting Standards Board (AASB) work program focusing on topics that impact the not-for-profit sector in the near and long-term. They will provide insights on projects driven by international developments, as well as domestic AASB work addressing specific not-for-profit reporting matters including:

• concessionary leases

• income of not-for-profit entities

• not-for-profit financial reporting framework.

The session will also discuss the feedback from IASB and AASB agenda consultations and upcoming post-implementation reviews of not-for-profit accounting standards, including accounting for revenue, consolidation and related party disclosures.

Jennifer Moltisanti
Assistant Commissioner, Not-for-profit Centre and Government Relations, Australian Tax Office

As the national administrator and regulator of not-for-profits, the ATO is focused on building trust and confidence. Not-for-profits are supported to deliver important services for the Australian community. In this session, Jennifer Moltisanti will provide an overview of the sector, what attracts the ATO's attention and the latest in support and guidance. Jennifer will also outline the consultative work in progress on recently announced measures and initiatives.

Rene Herman CA
Deputy Technical Director, Auditing and Assurance Standards Board

This session will highlight some of the new and revised auditing standards that are of relevance to not-for-profit practitioners, with a particular focus on the new Quality Management Standards and key changes to risk assessment under the revised Risk Assessment Standard.

Topics:


• Stay up-to-date with the new Quality Management Standards.

• Understand how the revised risk identification and assessment standard works.

• Hear the latest on the IAASB's less complex entities project.

• Become aware of the AUASB's latest resources, including in cyber security.

Gerrit Wanganeen
Acting Registrar of Indigenous Corporations, Office of the Registrar of Indigenous Corporations (Cwlth)

Thanks to a lifetime of passion for country and community, Gerrit Wanganeen drives the importance of having Aboriginal and Torres Strait Islander people at the heart of their communities, with well-governed corporations that support them. Currently the Acting Registrar of Indigenous Corporations, Gerrit will provide an update on proposed amendments to the Corporations (Aboriginal and Torres Strait Islander) Act 2006 and insights into the regulator's strategic priorities for Aboriginal and Torres Strait Islander corporations, which are to build and maintain relationships, provide reach out to support corporations and encourage the sector to self-regulate.
Transformation and innovation
Marcus Harvey
Manager, Digital Transformation Hub, Infoxchange

Cost-effective digital technology is essential for non-profits to survive and thrive in today's remote-working, COVID-normal world. This session will give CFOs the information and skills required to shape their not-for-profit's Digital Transformation journey by equipping them with:

• key technology benchmarks for Family & Youth, Disability, Community development and other not-for-profit sectors

• not-for-profit digital capability levels, and the journey most not-for-profits take to transform their operations

• case studies of organisations who have been through the journey

• how to assess their not-for-profit's digital health, tech spend and user satisfaction

• the top 10 tips to reduce IT cost and deliver value.

Yuan Wang
CEO & Head of UX, Yump

In a fast-changing digital landscape with a plethora of choices when it comes to software and services, it's easy to jump to solution-mode when making decisions about technology, without fully understanding the problems to solve, or whether we are solving the right problems. In this session, we will use NFP case studies to demonstrate the role of UX (user experience) and design thinking to bridge the gap between business problems and technological solutions. We'll also discuss how to create innovative experiences that generate more impact.

Jacqueline M. Tiso
Founder and CEO, JMT Consulting Group

As your Not-for-profit grows and becomes more complex in the rapid changing virtual world of today, your tools and technology need to evolve. Otherwise, you may risk creating inefficiencies that can impact on your ability to deliver on your mission more effectively. When it comes to the technology needs of a Not-for-profit, your accounting system is particularly critical as you rely on it to manage grants, keep up with rules and regulations and so much more.

But how do you know if you have outgrown your current ERP software? Having assisted hundreds of Not-for-profits globally update their accounting systems we'll discuss exactly what are the growing pains typically associated with the need to migrate. In this presentation you will learn

• Growth-related needs that typically require a full system overhaul

• Growth-related needs that may be addressed with add-on functionality or changes in process

• The top features for Not-for-profits that are common in modern accounting solutions

Mr Andrew Chapman CPA
Head of Solutions Consulting, SAP Concur (ANZ)

As a custodian of precious donor dollars, not-for-profits have a duty of care to be the most efficient that they can be. Staying accountable can become very challenging when NFPs don't have complete visibility over their spend, and changing spending patterns introduce new types of risk. Andrew Chapman Head of Solutions Consulting at SAP Concur ANZ will discuss the impact of emerging spend trends and highlight areas NFPs should monitor more closely in order to manage fraud (both intentional and unintentional) and compliance effectively.

Andrew will share:

• Insights into ANZ organisational spending patterns that SAP Concur has observed from analysis of invoice and expense reports processed through SAP Concur's solutions

• Growth-related needs that typically require a full system overhaul

• The impact of changing travel behaviour and corporate sustainability requirements on spend behaviour

• Compliance and risk considerations for NFPs arising from these changes in spend

• Case studies of how SAP Concur has helped a NFP gain better visibility and compliance over their spend.
Sal Sidoti
Director and Principal Consultant, Crafted Solution

Over the last 20 years, the importance and influence of risk management has grown. Rapidly changing operating environments, lightning-fast social communication, and rising standards of care make it essential for all organisations to understand and proactively manage their big risks. Unfortunately, the manner in which risk management is practiced too often degenerates into a cumbersome and impenetrable activity of "risk documentation" – filling in spreadsheets with long lists of things that could go wrong and then employing dubious analysis strategies to try and understand or rank them. Small and medium sized not-for-profit organisations are particularly vulnerable to this complexity and burden.

A simpler and more outcomes-focused approach is needed. In this presentation, Sal will discuss:

• some of the baggage associated with traditional risk management approaches

• the importance of relinking risk management to strategy and planning

• a simplified approach to identifying an organisation's big risks and uncertainties.

Johnathan McMenamin
Senior Economist, EY

As Australians learn to live and work with COVID-19, and the economy overcomes the impacts of the pandemic, what is Australia's economic outlook and what are the main challenges and opportunities as we move from economic recovery to expansion?

Katrina Walton
Founder and Director, Wellness Designs

Creating an effective workplace health and wellness strategy isn't necessarily easy. Plus, real results take time. Most organisations don't know where to start or, even worse, adopt a scattergun or 'tick the box' approach. A more strategic approach is needed.

During this presentation, Katrina Walton will outline the need to think strategically about wellness at work so that it can be integrated into the very DNA of an organisation. This will ensure the best possible:

• financial outcomes for your organisation

• wellness outcomes for employees

• strategy that will stand the test of time.

Drawing on Katrina's 25 years of experience, the session will also explore the six common mistakes that organisations make when it comes to workplace wellness, as well as the proven six-step Wellness Blueprint framework for developing a strategy that works.