Content Summary
President's message
World Congress of Accountants (WCOA)
CPA Australia implements Human Rights Policy
Supporting rural members
Looking ahead to 2023
President's message
Thank you to all CPA Australia members around the world for the support you've shown to your communities, clients and businesses over the past 12 months. On behalf of the Board, I'd like to wish you and your families all the best for the festive season and a safe and happy New Year.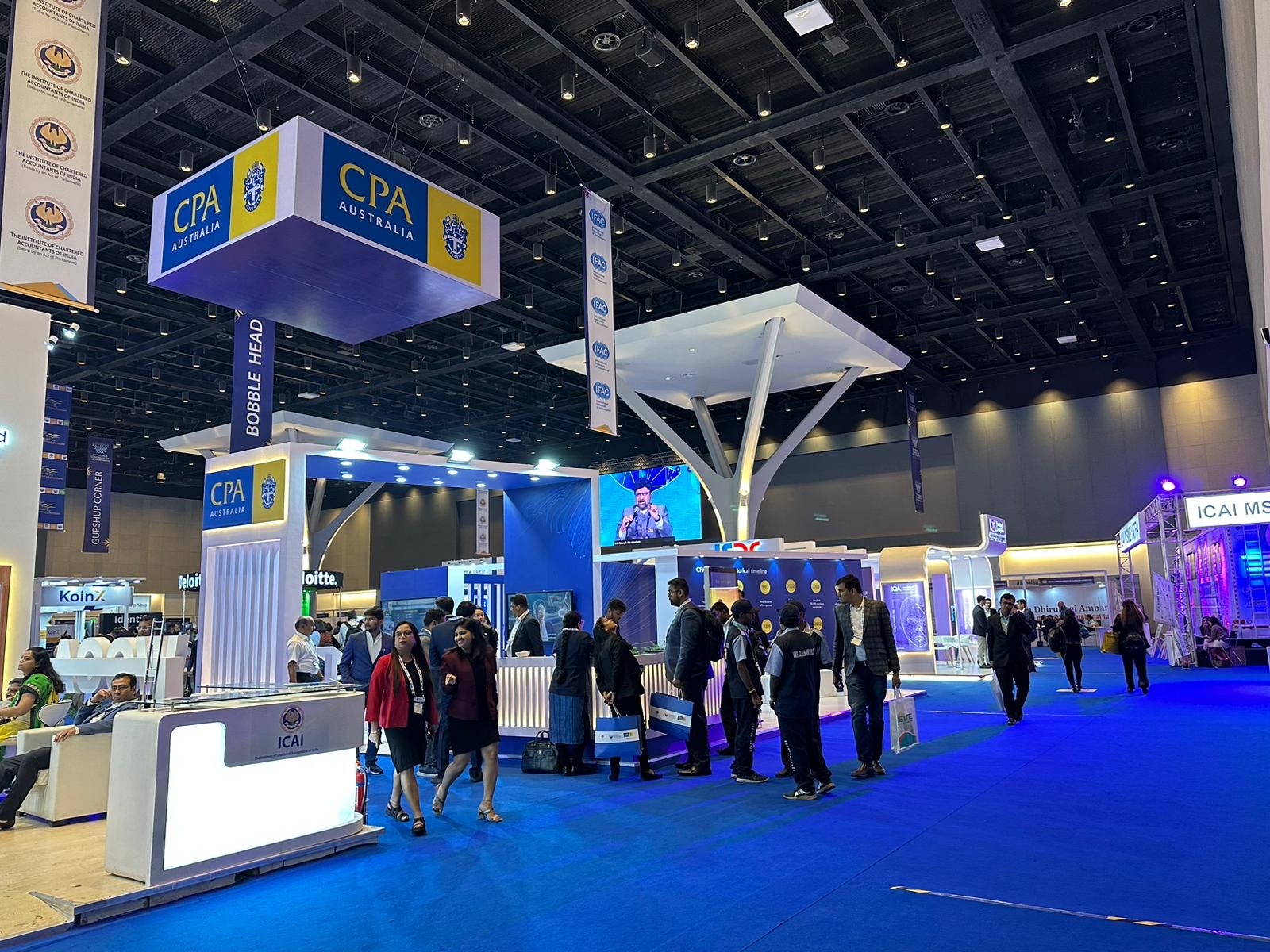 World Congress of Accountants (WCOA)
CPA Australia was proud to be the sole professional accounting organisation Platinum sponsor of the 21st World Congress of Accountants (WCOA) held in November in Mumbai, India. This year's WCOA was hosted by the Institute of Chartered Accountants of India (ICAI) in conjunction with the International Federation of Accountants (IFAC). Over 6,000 delegates attended in person and 3,000 tuned in online, from 123 countries, making this the highest attended WCOA conference in the history of the event.
'Building Trust Enabling Sustainability' was the conference theme and the topics revolved around the role of accountants in driving sustainable economies for the future. To support this, CPA Australia's Policy and Advocacy team developed a series of thought leadership publications for WCOA in conjunction with ICAI, including an ESG Reporting White Paper - 2022.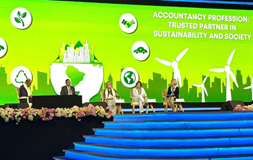 WCOA was a great opportunity to join the world's leading accounting and finance experts and strengthen relationships with global professional accounting bodies.
I had the honour of addressing the plenary session about the importance of trust in the accountancy profession, while CEO Andrew Hunter spoke at a concurrent session on Professional and Investment Opportunities in Australasia and ASEAN. Together we participated in a number of events with key stakeholders, including IFAC, the ICAI Council and the Australian Consul General of Mumbai. We also took the opportunity to sign mutual agreements with other professional accounting organisations from the region.
CPA Australia implements Human Rights Policy
The Board has endorsed CPA Australia's Human Rights Policy that sets out our commitment to respecting and protecting internationally recognised human rights of all members, employees and suppliers. The policy aligns with the UN Guiding Principles on Business and Human Rights and applies across all areas of our business, operations and activities. It complements and works in tandem with initiatives such as our Reconciliation Action Plan, ESG strategy, Net Zero Emissions Pathway and modern slavery reporting.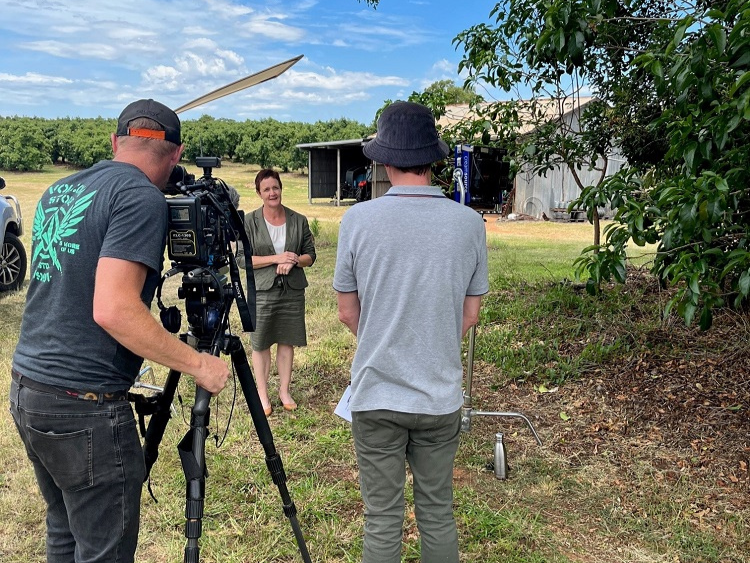 Supporting rural members
As part of our policy and advocacy activities, CPA Australia has teamed up with the Australian government's Department of Agriculture, Fisheries and Forestry to set up a drought awareness program for rural communities. Accountants play an important role in advising clients how to manage financial risks caused by extreme weather events, including preparing for flood and drought. Launched in Bundaberg, Queensland, CPA Australia and the government are working with local accountants to develop a case study to show how seeking professional advice can help farming businesses prepare for the next drought cycle. Listen to CPA Australia's With Interest podcast on how accountants can support drought strategy.
Looking ahead to 2023
CPA Australia is committed to investing in programs, technology and digital solutions that will improve the member experience and help us deliver on the strategy. Some of the projects coming up in 2023 include:
The Member Management and Finance (MMF) project, a major investment in our core operating systems that will improve the way we deliver services to members and provide additional safeguards for protecting member data. The project is making good progress and will go live in mid-2023.
The Voice of Customer program will combine feedback and operational data at key moments in the membership lifecycle to identify opportunities to transform the member experience.
New membership pathways, develop alternative membership pathways to attract new members from across accounting and adjacent disciplines, including experienced professionals and employers.
Public Practice strategy, update the current Public Practice strategy to align with the organisational strategy.
Merran Kelsall FCPA
President and Chair
On behalf of CPA Australia's Board of Directors